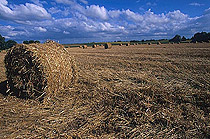 bio
Offres de vente
Pour identifier la société, cliquer sur le numéro de l'offre
Offre N°
Catégorie
Certification
Origine
Produit
Validité de l'offre
Date de l'offre
80944
Plantes aromatiques medicinales
Other
Iran
Autres plantes aromatiques medicinales
2018-12-10
2015-04-08

Description

: High Quality Medicinal Herbs

Organic Medicinal Herbs
60923
Produits cosmétiques
Other
Italie
Soins du corps
2017-03-27
2015-04-08

Description

: Production of natural artisan olive oil soaps made by hand. Solid and liquid soaps with 95% of fresh extra virgin olive oil and adding fragrances, essential oils adn earth powders from Sicily. Products are made in Sicily. We also produce natural body care products, like body, hair and massage oils, lip and skin balms, skin tonics, creams.