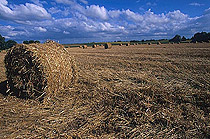 bio
Offres de vente
Pour identifier la société, cliquer sur le numéro de l'offre
Offre N°
Catégorie
Certification
Origine
Produit
Validité de l'offre
Date de l'offre
71182
Produits cosmétiques
Other
Italie
autres Produits cosmétiques
2017-03-10
2015-04-14

Description

: Nous avions depuis longtemps une idée presque fixe, conjuguer entre eux la beauté picturale, architecturale et littéraire de notre région, la Toscane, avec le monde de la production artisanale et non, que dans cette région plus que dans d'autres il puise au patrimoine artistique énorme laissé en héritage de nos pères.
La manière avec laquelle aujourd'hui les entreprises Toscanes produisent encore les produits est toujours unique dans le panorama productif mondial où tout tend à la globalisation. Le style, le raffinement, l'amour avec lequel chaque phase de la production est exécutée sont nés d'une recherche maniaque pour les détails et les touches finales que chaque opérateur des secteurs de biens les plus différents a dans son ADN.

De cette idée est naît en 2002 "Tuscanyidea", une entreprise Toscane qui produit et commercialise d'excellents cosmétiques Biologiques et Naturels pour l'usage
personnel, des cadeaux et accessoires pour la maison.

En 2008 est née Prima Spremitura de Idea Toscana, la première Ligne Cosmétique Certifiée qui respecte l'environnement, le territoire et la santé et qui utilise l'Huile d'Olive Extra Vierge "Toscane IGP" Biologique, en ayant été autorisée par le Consortium pour la tutelle de l'huile d'olive extra vierge Toscane (IGP) à en changer l'usage typique : de matière première exclusivement alimentaire à la matière première cosmétologique.
Depuis Octobre 2012 nous avons commencé à produire la nouvelle Ligne pour le Visage Prima Spremitura Certifiée Biologique par Natrue.
Ce type de certification représente le niveau le plus élevé qui peut être atteint actuellement en ce qui concerne la qualité et la recherche dans le secteur cosmétique.

Comme nous avons un grand succès commercial du public avec la ligne de Soins pour le visage Prima Spremitura Bio, nous lançons maintenant sur le marché la ligne Professionnelle de Soin pour le visage Prima Spremitura Bio, une ligne dédiée aux spas et centres esthétiques. Les produits sont toujours les mêmes, mais sont emballés dans des tubes/flacons de plus grandes tailles.

Notre philosophie d'entreprise est de combiner la tradition de la haute qualité productive aux nouvelles technologies cosmétiques en utilisant principalement les principes actifs seulement de haute qualité de notre région comme l'excellente Huile d'Olive Extra Vierge "Toscane IGP" Biologique. Pour cette raison nos produits reflètent la tradition Toscane du passé combinée à la tendance vers le progrès et la modernité. La philosophie d'entreprise est donc de produire des cosmétiques de haute qualité autant que possible d'origine naturelle, comme demandé par les consommatrices es plus attentives à la Santé et au Bien-être à la recherche de formulations naturelles, biologiques et certifiées.

Nos produits sont basés sur les piliers suivants :

- Haute qualité certifiée
- Soin particulier donné aux emballages
- Produits 100% Italiens
- Prix compétitifs



LA LIGNE CORPORELLE PRIMA SPREMITURA NE CONTIENT PAS :
- SLS/SLES PARABENS SILICONES
- ISOTHIAZOLINONES COLORANTS PARFUMS
- NON TESTEE SUR LES ANIMAUX
- DERMATOLOGIQUEMENT TESTEE
- MICROBIOLOGIQUEMENT TESTEE
- REALISEE SEULEMENT AVEC DES DETERGENTS D'ORIGINE VEGETALE
- PARFUMEE SEULEMENT AVEC DES HUILES ESSENTIELLES NATURELLES
- AVEC DE L'HUILE D'OLIVE EXTRA VIERGE "TOSCANE IGP" PROVENANT D'AGRICULTURE BIOLOGIQUE

Pour ce motif les produits ne contiennent pas de colorants artificiels et la formulation se base seulement sur les matières premières d'origine naturelle.
71257
Café, thé, chocolat
Ecocert
Inde
Sucre
2017-02-20
2015-04-14

Description

: Organic sugar

Indian Origin. Qualities - white / extra-light / golden and demerara
71258
Fruits legumes
Ecocert
Inde
Fruits et légumes exotiques
2017-10-01
2015-04-14

Description

: Pure Diets India Limited with a modest beginning in 2006 is now a global company with overseas operations spanning from USA to Europe. Started with the sole motive of providing healthy food products to customers all-round the globe, therein began our research on Organic Standards and Organic farming.


Mango Puree
Our puree is derived from fully ripened delicious alphanso mangoes produced in Dhadwad , Karnataka. It is processed in the most hygienic conditions and packed as Aseptic Organic Puree in 216 kg plastic drums.
81120
Fruits legumes
Other
Pologne
Fruits frais
2017-01-05
2015-04-14

Description

: we grow organic blackcurrant berries , raspberry and apples in Poland .EVERYTHING IS 100% ORGANIC
we are reliable and very honesty in our
bussines if have undastand with us we can go long term bussines purpes we can supply
good quality and very competitive price.we flexcible on buyer requirement so you can
express your self what ever, our main products fruits
These berries and fruits are very large and suitable for the production of dried fruit, juice or production of pharmaceuticals.
The fruits start to grow in June
the Raspberries :Specifications: whole, crumbles, puree, whole + crumbles Certificate: QS Can
1) Color: natural color of raspberry
2)Flavor/odor: typical raspberry natural flavor, free from foreign flavor and odor
3)Texture: uniformly tender and fresh Brix: 9.0 to 10.0
4)Storage temperature: storage temperature shall be at no time exceeding: -18°c
5)Package: 1 x 10kg/carton, PE bag or customized
6) Product season: middle of August to early November

Each of the fruits is hand picked everything is ecological and fresh- It's a farm
80944
Plantes aromatiques medicinales
Other
Iran
Autres plantes aromatiques medicinales
2018-12-10
2015-04-08

Description

: High Quality Medicinal Herbs

Organic Medicinal Herbs
80939
Plantes aromatiques medicinales
Ecocert
Algérie
Autres plantes aromatiques medicinales
2018-12-10
2015-04-08

Description

: Nous sommes le leader dans la production des huiles essentielles certifiées bio et cherchons des acheteurs potentiels
71232
Produits diététiques
Other
Danemark
Autres produits dietetiques
2017-12-12
2015-04-08

Description

: Vitality Source is a Danish / Scandinavian importer of organic and biodynamic health food products.

Our primary market area is the Danish market but we are expanding fast on the Swedish and Norwegian markets at the moment.

Our main customers are organic health stores and online health shops.

We are Scandinavian distributors of the Biobim babyfood products and we also distribute organic coconut water in Norway and Sweden.
71175
Huiles
Sativa, Desenvolvimento Rural Lda
Portugal
Olive
2017-03-10
2015-04-08

Description

: Organic Olive Oil PDO - Acushla:
- Bottle 250ml - Box of 12 units
- Can 500ml - Box of 24 units
- Bag in a Box 5L - Box of 4 units

The olive oil Acushla presents a yellowish-green color, smell and fruity aromas with notes of fresh grass, green spike and almond, enveloped by the feeling bitter and spicy, with its long and persistent end.

Year:2012
Processing type: First Cold Crushing
Olive Varieties:Cobrançosa, Cordovil, Madural, Negrinha, Verdeal
Origin: Alto Douro - Vila Flor, Trás-os-Montes - Portugal
Cultivation type: Organic
Classification:Protected Designation of Origin Beira Interior Region
Flavor & Fragance: Olive oil greenish yellow color, smell and taste fruity and spicy. Presents an end of mouth elegant and persistent
Validity: 2 years
Acidity level (% oleic acid < 0.8 ): 0.1%
Peroxides index (mEq O2/kg) Max 20 : 3 meq O2/Kg
60923
Produits cosmétiques
Other
Italie
Soins du corps
2017-03-27
2015-04-08

Description

: Production of natural artisan olive oil soaps made by hand. Solid and liquid soaps with 95% of fresh extra virgin olive oil and adding fragrances, essential oils adn earth powders from Sicily. Products are made in Sicily. We also produce natural body care products, like body, hair and massage oils, lip and skin balms, skin tonics, creams.
80937
Plantes aromatiques medicinales
Other
Portugal
Autres plantes aromatiques medicinales
2018-12-10
2015-04-08

Description

: Our production is Organic (EU BIO) and permaculture based. If you are interested in any of the following herbs, let us know the procedure to be able to provide:
Calendula officinalis
Catnip Nepeta cataria
Cornflower Centaurea cyanus
Dill Anethum graveolens
Feverfew Tanacetum parthenium
Lemon Balm Melissa officinalis
Lemon Verbena Aloysia triphylla
Nettle Root Urtica dioica
Sheeps Sorrel Rumex acetosella
French Tarragon Artemisia ranunculus
Wild Lettuce Lactuca virosa
Yellow dock Rumex crispus
Valerian Valeriana officinalis

Thank you
80656
Huiles
Other
Chypre
Olive
2018-12-10
2015-03-26

Description

: Olive Oil extra vergin, Kalamta (P.D.O.), variety Koroneiki, single farm product (S.&.E. Kotrotsis)
80657
Fruits legumes
Other
Chypre
Légumes frais
2017-04-15
2015-03-26

Description

: Mini-Cucumbers, Cucumbers, Sweet peppers (red & green, Tomatoes, Cherry-Tomatoes, Date-Tomatoes, Melons (Galia, Charantais, Watermelons)
80658
Fruits legumes
Other
Chypre
Agrumes
2018-12-10
2015-03-26

Description

: Lemons, Clementines, Mandarins, Oranges
71233
Boissons
Other
Hongrie
Boissons à base de plantes (tisanes, concentrés, elixirs)
2018-10-01
2015-03-24

Description

: Variety of herbal tea mixtures, packed and labeled in accordance with clent`s requests on "Private label" basis.

Packages of 40 gr, 30 gr or 20 gr:

crushed or cut

or
whole, banded in bunches
80638
Fruits legumes
Other
France
Fruits frais
2018-12-10
2015-03-24

Description

: Fraises, framboises, physalis, melons, pastèques

Dans 4 ans 2019 : pêches, prunes, kakis, poires, pommes.