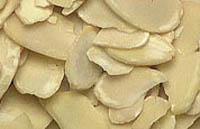 buy_x
Ofertas de venta
Para obtener la identificación de la empresa, haga clic sobre el número de la oferta
Oferta n°
Categoría
Certificación
País de origen
Producto
Validez de la oferta
Fecha de actualización
99542
Ingredientes
Other
Marruecos
Ingredientes para productos cosmeticos
2022-12-02
2020-06-19

Descripción

: Prickly Pear Seed Oil is one of the rarest and expensive beauty oils in the world. Its production requires a labor intensive and time-consuming (up to four days) process manually handled by Moroccan women at cooperatives. The Prickly Pear seeds are separated from the pulp and are then dried before being cold pressed.This precious and rare oil, very rich in vitamin E and sterols, possesses anti-free radical and anti-ageing exceptional properties
99540
Ingredientes
Ecocert
Francia
Vainilla
2023-10-04
2020-06-19

Descripción

: Vanille gousse non fendue avec analyses taux de vanilline et humidité
Certifiée ecocert et equitable
99535
Ingredientes
Other
Marruecos
Ingredientes para productos cosmeticos
2022-12-02
2020-06-17

Descripción

: huile d'argan bio certifiée non torrifiée
86187
Ingredientes
Other
Israel
Otros ingredientes
2022-12-31
2020-04-30

Descripción

: Organic Avocado Powder
86190
Ingredientes
Other
Israel
Ingredientes para productos cosmeticos
2022-02-02
2020-04-30

Descripción

: Organic Freeze Dried Avocado Powder
85750
Ingredientes
Lacon Gmbh
La India
Otros ingredientes
2021-12-10
2020-04-22

Descripción

: MRT Organic Green Products, most reliable and resourceful international supplier of Natural Ingredients with decade of expertise in Spices & Herbs, Essential oils, Spice Oleoresin, Dehydrated Vegetables, Freeze Dried Vegetables & Spices, Mints and Allied Products, Floral Concretes and Absolutes backed with strong supply chain management both in Raw Material and finished products.

With a rising demand in the world market for pesticide free and GMO Free pure natural food products, MRT took an initiative of organic methods of of cultivation through its group of Farmers. We promote organic farming and has got a strong supply chain of organic raw material, which enable us to produce Organic Certified Products. Our Organic range of product includes: Spices, Herbs, Essential oils, Ayurvedic Oils, Herbs & Herbal Powders, Glycerin, Vegetable Oils, Ghee& Honey, Organic Foods, Herbal Extracts, C02 Exracts, Floral Waters, Butters & Waxesetc.

Consistency in quality and competitiveness is our core strength and our reliability in supplying trusted natural ingredient is our major achievement. Our vision is an organic world for all where mind, body and spirit are sustained naturally.

All our Organic products reach to our customers with stringent NPOP, NOP & EU Standards quality Certified by LACON, Germany.
61190
Ingredientes
Ecocert
Tunez
Ingredientes para productos cosmeticos
2021-04-04
2020-04-06

Descripción

: Huile de graines de Figue de Barbarie
Huile d'Argan
Huile de Nigelle
71686
Ingredientes
Other
Tunez
Ingredientes para productos cosmeticos
2021-02-23
2020-04-06

Descripción

: Med-Exoil supply an extensive range of natural Ingredients procured from our plantations and from our network of reputable supplier of raw materials around the world. Our range includes specialty vegetable oils high efficiency and a new range of exfoliant.
98570
Ingredientes
Other
China
Otros ingredientes
2021-01-01
2019-12-17

Descripción

: 1, Organic super greens.

2, Organic plant protein.

3, Organic fruit & vegetable powder.

4, Organic prebiotics.

5, Organic nuts.
98507
Ingredientes
Other
Perou
Ingredientes para productos cosmeticos
2021-02-10
2019-12-12

Descripción

: Beneficios del aceite Moringa Oleíco
El componente principal del aceite de moringa, son los ésteres triglicéridos de ácido oleico. Aparte de aceite de moringa, también se pueden encontrar en las semillas de uva, aceite de canola y aceite de oliva.
Efectos positivos del ácido oleico en el cuerpo humano

El ácido oleico es un ácido graso insaturado se encuentra predominantemente en los productos vegetales y tiene la capacidad de disminuir la presión sanguínea y el nivel de colesterol en el cuerpo. Son muchos los beneficios del ácido oleíco, algunos de los cuales se enumeran de la siguiente manera:
1. El ácido oleico es un ácido graso insaturado cuyas moléculas son más grandes y tienen una tendencia a deslizarse unas sobre otras sin unión con otras moléculas, asegurando así el flujo libre en la sangre sin formar placas que bloqueen las arterias.
2. Este triglicérido es una de las fuentes de colesterol bueno, ya que ayuda a reducir el nivel total de colesterol "malo" en el cuerpo. También reduce los niveles de lipoproteínas de baja densidad (LDL) o colesterol malo y aumenta los niveles de lipoproteína de alta densidad (HDL) o colesterol bueno, que se requiere para la salud general del individuo.
3. Es rico en antioxidantes que ayudan en la lucha contra los efectos de los radicales libres en el cuerpo. También estimula el sistema inmunológico, así como combate las enfermedades para poder mantenernos saludables
4. Fortalece la integridad de la membrana celular y ayuda en la reparación de las células y los tejidos dañados.
5. Se aumenta la potencia de memoria y optimiza las funciones del cerebro y la transmisión neurológica.
6. El ácido oleico es un ingrediente importante en los medicamentos utilizados para obstruir el avance de la adrenoleucodistrofia (ALD), que es una enfermedad mortal que afecta las glándulas del cerebro y las glándulas suprarrenales.
7. Mejora el funcionamiento del corazón y sistema circulatorio.
8. El ácido oleico también inhibe el crecimiento de las células cancerosas reduciendo así el riesgo de padecer la enfermedad, especialmente cáncer de mama. Bloquea la acción de HER-2/neu, un oncogén que causa cáncer el cual se encuentra en alrededor del 30% de los pacientes con cáncer de mama.
9. Reduce la inflamación de las articulaciones y otras complicaciones relacionadas con la artritis.
10. Este ácido graso esencial actúa como un refuerzo de energía para las diferentes funciones del cuerpo.
11. Los ácidos grasos mono-insaturados ayudan a perder peso.
12. También ayuda a disminuir los síntomas del asma.
13. Reduce la obstrucción y endurecimiento de las arterias, también conocido como arterioesclerosis.
14. Reduce la resistencia de la insulina lo que mejora la glucosa (azúcar en la sangre) de mantenimiento.
15. Baja el nivel de colesterol en el cuerpo reduciendo así el riesgo de enfermedades cardiovasculares como derrame cerebral, presión arterial alta, angina de pecho (dolor en el pecho) y la insuficiencia cardiaca.
16. Como ingrediente en los productos cosméticos que actúa como una crema hidratante y proporciona a la piel suave y flexible que se ilumina con la salud.
17. La aplicación de aceite de moringa en el cabello hace que crezca más grueso y más fuerte, por lo que está empezando a ser utilizado en la industria cosmética
98300
Ingredientes
Other
Marruecos
Ingredientes para productos cosmeticos
2020-11-21
2019-10-10

Descripción

: Argan Oil,Extracted by cold press from argan kernels, this argan oil is first grade and 100% organic to propose the best quality to our customers. It's available in 5 liters, 10 liters bulks and even in metallic drums of 220 liters .

Prickly pear, Extracted from the seeds of Opuntia Ficus Indica, this rare oil is 100% bio and it's made in respect of the ingredient's nature to preserve the main components intact. It's available in 5 liters, 10 liters bulks and even in metallic drums of 220 liters.
66058
Ingredientes
Ceres
Perou
Otros ingredientes
2020-06-29
2019-09-12

Descripción

: - Camu Camu contains 60 times more Vitamin C than orange, that is why it is used in food industry: Drinks, juices, nectars, marmalades, ice creams, yogurts, candies, nutraceutical drinks, liquours, flavoring, etc.
- Pharmaceutical Industry: multivitamins.
- Cosmetic Industry: shampoos, conditioners, creams, fruit pigmentation.
89771
Ingredientes
Other
Francia
Ingredientes para productos cosmeticos
2020-01-01
2019-09-12

Descripción

: Nous sommes fabricants et fournisseurs d'huile d'argan bio , d'huile de figue de barbarie bio de qualité PRÉNIUM .
Nous cherchons des clients souhaitant l'excellence de la qualité au meilleur prix afin d'établir une relation commerciale durable .
Nous avons également des crèmes , des huiles essentielles , des savons tous bio .
79875
Ingredientes
Other
Iran
Ingredientes para productos cosmeticos
2022-01-05
2019-08-13

Descripción

: Henna, lawsoni inermis, is a plant which has large bush and grows in hot and dry climates. Organic henna, is a green powder that smells like fresh grass. The leaves of the henna have red – orange molecules and have medicinal properties, so henna is an alternative way for dying hair in red. Henna grows in meditrainian regions in the world and also, grows in south of Iran and cites like Kerman, Yazd, Sistan and baloochestan.
92179
Ingredientes
Other
Italia
Otros ingredientes
2020-02-05
2019-08-13

Descripción

: Unigrà is in the business of transforming and selling oils and fats, margarine and semi-processed products to produce food, especially confectionery.

Founded in 1972 by Luciano Martini, over the years the company has developed its mission to produce top quality primary ingredients, semi-finished and finished products for all the channels in the sector: Industrial, Artisanal, Retail and Ho.Re.Ca.

We are proud to be the first Italian company to obtain certification with a sustainability scheme in the bioliquids sector and renewable energy sources.

Unigrà has been a member of the Roundtable on Sustainable Palm Oil (RSPO) since March 2007. The association was founded in 2004 and finances projects aimed at promoting and defining criteria both for reconverting the tropical forest into palm plantations and for safeguarding and preserving the identity of the local populations.