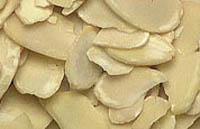 buy_x
Ofertas de venta
Para obtener la identificación de la empresa, haga clic sobre el número de la oferta
Oferta n°
Categoría
Certificación
País de origen
Producto
Validez de la oferta
Fecha de actualización
69225
Ingredientes
Other
La India
Vainilla
2022-03-20
2020-09-18

Descripción

: organic vanilla
59390
Ingredientes
Japan Organic & Natural Foods Association
Japan
Otros ingredientes
2022-09-09
2020-09-18

Descripción

: JAS Certified Organic Konnyaku powder (glucomannan powder)
89771
Ingredientes
Other
Francia
Ingredientes para productos cosmeticos
2022-01-01
2020-09-18

Descripción

: Nous sommes fabricants et fournisseurs d'huile d'argan bio , d'huile de figue de barbarie bio de qualité PRÉNIUM .
Nous cherchons des clients souhaitant l'excellence de la qualité au meilleur prix afin d'établir une relation commerciale durable .
Nous avons également des crèmes , des huiles essentielles , des savons tous bio .
72049
Ingredientes
Other
Filipinas
Otros ingredientes
2022-12-10
2020-09-08

Descripción

: Organic coco sap seasoning & organic coco sap marinade both good for cooking or baking or used as a condiment to make food more flavorful and healthy.
99892
Ingredientes
Other
Nigeria
Otros ingredientes
2022-12-03
2020-09-08

Descripción

: ear Sir/Madam,


We have some unique ingredients we would love to offer you which include ;



Mondia Whitei Roots

Rauwolfia Vomitoria Roots

Frankincense

Kola Nuts

Canavalia Gladiata(Sword Bean)

Griffonia Simplicifolia seeds,

Kigelia Africana Fruit,

Voacanga Africana Seeds,

Massularia Acuminata

Guarea Guidonia Bark/root

Yohimbe bark roots

Goron Tula(Azanza Garckeana) and much more.

Thank you so much for your time. Feel free to contact my anytime

Kind regards,

JOHN ADENIJI
President/Ceo

DABETH INDUSTRIES
99870
Ingredientes
Socert Portugal - Certificação Ecológica, Lda
Portugal
Otros ingredientes
2022-10-12
2020-08-28

Descripción

: Organic Pea Protein 80%
99844
Ingredientes
Other
Costa de Marfil
Otros ingredientes
2023-02-02
2020-08-18

Descripción

: WE ARE SELLING ORGANIC COCOA BEANS FROM IVORY COAST, CERTIFIED AND READY FOR EXPORTATION, WE ARE SERVING ALL COUNTRIES, SEND ME AN E-MAIL FOR THE PRICE LIST CIF AND FOB. WE ARE LOOKING FORWARD TO DO BUSINESS WITH YOU!
99542
Ingredientes
Other
Marruecos
Ingredientes para productos cosmeticos
2022-12-02
2020-06-19

Descripción

: Prickly Pear Seed Oil is one of the rarest and expensive beauty oils in the world. Its production requires a labor intensive and time-consuming (up to four days) process manually handled by Moroccan women at cooperatives. The Prickly Pear seeds are separated from the pulp and are then dried before being cold pressed.This precious and rare oil, very rich in vitamin E and sterols, possesses anti-free radical and anti-ageing exceptional properties
99540
Ingredientes
Ecocert
Francia
Vainilla
2023-10-04
2020-06-19

Descripción

: Vanille gousse non fendue avec analyses taux de vanilline et humidité
Certifiée ecocert et equitable
99535
Ingredientes
Other
Marruecos
Ingredientes para productos cosmeticos
2022-12-02
2020-06-17

Descripción

: huile d'argan bio certifiée non torrifiée
86187
Ingredientes
Other
Israel
Otros ingredientes
2022-12-31
2020-04-30

Descripción

: Organic Avocado Powder
86190
Ingredientes
Other
Israel
Ingredientes para productos cosmeticos
2022-02-02
2020-04-30

Descripción

: Organic Freeze Dried Avocado Powder
85750
Ingredientes
Lacon Gmbh
La India
Otros ingredientes
2021-12-10
2020-04-22

Descripción

: MRT Organic Green Products, most reliable and resourceful international supplier of Natural Ingredients with decade of expertise in Spices & Herbs, Essential oils, Spice Oleoresin, Dehydrated Vegetables, Freeze Dried Vegetables & Spices, Mints and Allied Products, Floral Concretes and Absolutes backed with strong supply chain management both in Raw Material and finished products.

With a rising demand in the world market for pesticide free and GMO Free pure natural food products, MRT took an initiative of organic methods of of cultivation through its group of Farmers. We promote organic farming and has got a strong supply chain of organic raw material, which enable us to produce Organic Certified Products. Our Organic range of product includes: Spices, Herbs, Essential oils, Ayurvedic Oils, Herbs & Herbal Powders, Glycerin, Vegetable Oils, Ghee& Honey, Organic Foods, Herbal Extracts, C02 Exracts, Floral Waters, Butters & Waxesetc.

Consistency in quality and competitiveness is our core strength and our reliability in supplying trusted natural ingredient is our major achievement. Our vision is an organic world for all where mind, body and spirit are sustained naturally.

All our Organic products reach to our customers with stringent NPOP, NOP & EU Standards quality Certified by LACON, Germany.
61190
Ingredientes
Ecocert
Tunez
Ingredientes para productos cosmeticos
2021-04-04
2020-04-06

Descripción

: Huile de graines de Figue de Barbarie
Huile d'Argan
Huile de Nigelle
71686
Ingredientes
Other
Tunez
Ingredientes para productos cosmeticos
2021-02-23
2020-04-06

Descripción

: Med-Exoil supply an extensive range of natural Ingredients procured from our plantations and from our network of reputable supplier of raw materials around the world. Our range includes specialty vegetable oils high efficiency and a new range of exfoliant.