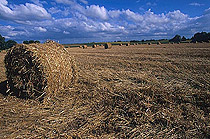 buy_x
Ofertas de venta
Para obtener la identificación de la empresa, haga clic sobre el número de la oferta
Oferta n°
Categoría
Certificación
País de origen
Producto
Validez de la oferta
Fecha de actualización
81372
Aceites
Other
Tunez
Oliva
2017-01-29
2015-05-11

Descripción

: Nous produisons, fournissons et exportons de l'huile d'olive 100%, pure et cultivé biologiquement.
Nous offrons nos produits à l'export selon les quantités souhaitées par nos clients, à l'avance.
81371
Aceites
Other
Tunez
Otras aceites
2017-01-29
2015-05-11

Descripción

: Nous produisons et exportons de l'huile de figue de barbarie, à partir de plantations locales, en Tunisie. Notre huile est 100% naturelle, et bio.
Nos offrons les quantités souhaitées par nos clients, car nous bénéficions d'un grand accès aux cultures de figues de barbarie en Tunisie (mis à part notre propre production).
61147
Frutas y verduras
Ecocert
Turquia
Frutas secas
2017-09-09
2015-04-29

Descripción

: Our company NIMEKS is one of the biggest processor and exporter of ORGANIC AND CONVENTIONAL DRIED FRUITS&NUTS,-FRUIT JUICE CONCENTRATES,IQF FRUITS AND VEGETABLES,PULSES, REHYDRATED (SOFT) FRUITS.

The products we are specialized on is as follows:

Dry fruit&nuts:apricots,figs,sultana raisins,thomson raisins,black raisins with seed,mulberry,sour cherry,sweet cherry,prunes,sun dried tomatoes,hazelnuts,pistachios,walnuts,pinenuts.
Fruit Juice concentrates:Apple,pomegranate,carrot,pear,grape,sour cherry
IQF fruits and vegetables:Apricots,sweet cherries,sour cherries,figs,strawberries,plum,pears,pomegranate,red peppers,gren peppers,flamed peppers
Pulses:Cheakpeas,red lentils,green lentis,Brown lentils,white beans,bulgur
Rehydrated (soft) fruits:Apricots,figs,prunes,sun dried tomatoes
81282
Aceites
Other
Marruecos
Otras aceites
2017-01-29
2015-04-29

Descripción

: SETRAGAL is a company located in MOROCCO, specialized in the production of the rare oil of prickly pear seeds produced by organic farming according to the European Regulation (CE) No 834/2007 and the NOP Regulation (National Organic Program) of the United States.

By choosing partners who are mainly women's cooperatives, our company hopes to contribute to the promotion of rural women and the sustainable development for this form of social economy that is the foundation of social progress in rural areas.

Whether the target is to achieve energy savings or to preserve nature, our company has a clear vision of its responsibility to actively participate in this process, to understand its stakes and to offer our customers products that are eco-efficient.
81281
Servicios
Other
La India
Otros Servicios
2017-01-29
2015-04-29

Descripción

: Warehousing Solutions & Services
We handle loading, unloading, MIS & value addition

C & FA Services
Allow us to take care of the distribution needs of your products

Ripening Chambers with Advance Technology & Expertise
Give us Raw Fruits and we will give you the Ripened ones

Cold Storage Services
We preserve better, we preserve hygienically

3 PL (Manpower Management)
From Recruitment to Reimbursement

Supply of Fresh Fruits & Vegetables
We deliver FRESH SUPPLIES to you, at your doorstep

Re-pack & Packaging Facility
Allow us to handle the packaging of your products to cater to your requirements

Distribution & Business Promotion
We constantly engage and explore various aspects to promote business setups and existing ventures
81276
Alimentación animal
Other
Turquia
Animales domésticos
2017-04-15
2015-04-28

Descripción

: Our Company produces drip-irrigation fertilizers, specific liquid and powder mixed leaf fertilizers, amino-acids based organic matters, organamineral fertilizers and trace elements. The raw materials we use in our production are the substances whose pH is lower; their intake by the plant is higher and also the matters have proved their quality. Hence, its intake by the plant is quite high thanks to the formulations of the fertilizers we produce and the specific matters we use with these formulations.
Our company ensures to the use of our products more in the agriculture sector by rendering technical service to our farmers.
It is of the intelligence and fund of knowledge taking all sorts of the trouble and problem solving of our framers as its duty.
71681
Especias condimentos
Other
Espana
Otras especias condimentos
2017-04-04
2015-04-20

Descripción

: Frucove S.L. produce y comercializa el Azafrán "La Flor" de origen La Mancha, como principal actividad bien a granel como envasado en diferentes gramajes, tanto el azafran en hebras como el azafrán molido para su venta al detall, para restaurantes, hoteles y tiendas de alimentación especializadas tipo delicatessen.

Somos una empresa de importación-exportación de azafrán en hebra con más de 100 años de experiencia. Además somos proveedores de azafrán a granel a empresas especieras y también, el envasado en distintos formatos y gramajes a un precio competitivo para la venta directa a distribuidores de toda España y otros países.
61065
Bebidas
Other
Suiza
Bebidas sin alcohol (agua, zumo de frutas, verduras, bebidas de cereales, soja)
2017-05-27
2015-04-20

Descripción

: Organic functional Juices
71328
Pan confitería chocolatería
Consejo De Agricultura Ecológica De Castilla Y León
Espana
Otros pan confitería chocolatería
2016-10-10
2015-04-20

Descripción

: We also can offer you pop-corn, which we produce from the finest ingridients.

Prepared only in olive oil and being only BIO, it has a wonderful flavour and will be a irresistible for any person. Bags: 60 g, best before 180 days.

We also produce Organic Microwave-Popcorn with
extra virgin olive oil.Format: 300g boxes (3 x 100 g.)
or individual bags-100g. Best befor 365 days.
81123
Ingredientes
Ecocert
Marruecos
Ingredientes para productos cosmeticos
2018-12-10
2015-04-14

Descripción

: l'huile de pépins de figue de barbarie
81124
Aceites
Ecocert
Marruecos
Otras aceites
2017-04-15
2015-04-14

Descripción

: producteur de l'huile de pépins de figue de barbarie
81122
Frutas y verduras
Consejo Regulador Agroalimentario Ecológica De Extremadura
Espana
Frutas frescas
2016-12-12
2015-04-14

Descripción

: Our cherries are intense in flavour , dark red colour, crispness, great firmness and measurements raging between 28 and 32 mm, are one of the best varieties of cherry available.

The cherries are picked daily, at the point of having ripened to perfection, and are dispatched on that same day, so that the client receives a natural product, with all its freshness and flavour.
81121
Cereales derivados
Other
Perou
Cereales (trigo, cebada, maíz, escanda)
2017-02-15
2015-04-14

Descripción

: Organic White quinoa from Peru
71327
Bebidas
Australian Certified Organic
Australia
Bebidas alcohólicas (aperitivos, cerveza, cidra, champagne, aguardiente, vino)
2017-07-11
2015-04-14

Descripción

: certified organic and Bio Dynamic wines
71593
Textil
Other
La India
Ropa
2017-03-03
2015-04-14

Descripción

: We are pleased to introduce ourselves to you as manufacturers of 100% Organic Cotton Babywear, based in Umbergaon, near Mumbai in India.
Established in the year 2000, we have been manufacturing and selling to labels in the USA, , UK, THE EUROPEAN UNION , AUSTRALIA, NEW ZEALAND, JAPAN, and KOREA..
Our capacity is in the region of 2000-4000 pcs of baby and toddler styles per day. We also manufacture a small range for their mothers.
Both knitted & woven fabrics, all 100% organic cotton, are used by us for production.
We have supplied almost the entire gamut of requirements for infants and toddlers, starting from Baby blankets, Baby bodies, Baby underwear, Jumpsuits, Bibs, Baby Wrap suits, Overalls, etc. We also make garment accessories, bath products, bedding.
We make flat knit cotton sweaters and cable throws as well.
Being a babywear factory, we are quite religious about maintaining the integrity of Children wear Safety norms.
Our factories are fully compliant on all aspects of worker welfare, production and security of product.
We are a SA8000 certified Organisation.
We are also FAIRTRADE certified.
All the organic cotton we use is traceable from farm to fashion, and we are able to attach the GOTS label for all our production.
We attach herewith, a brochure of the company for your perusal.
Also attached is a catalogue from one of our customers. All the garments in this catalogue have been produced by us. This is to familiarise you with our capabilities and workmanship possibilities at our factory.
We look forward to the future...