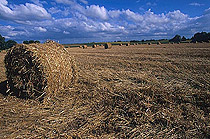 buy_x
Ofertas de venta
Para obtener la identificación de la empresa, haga clic sobre el número de la oferta
Oferta n°
Categoría
Certificación
País de origen
Producto
Validez de la oferta
Fecha de actualización
82357
Bebidas
Other
Reino Unido
Bebidas a base de plantas (tisanas, concentrados, elixires)
2017-03-27
2015-08-24

Descripción

: Les études ont montré que le thé est la boisson la plus consommée de la planète après l'eau. Notre thé possède une haute teneur en antioxydants, utile pour garder l'immunité du corps et prévenir des maladies cardiovasculaires. Notre produit est certifié 100% commerce équitable , est naturel, parfumé et offre un goût excellent. Notre thé provient du Rwanda.
82356
Plantas aromáticas medicinales
Other
Canada
Aceites esenciales
2017-02-10
2015-08-24

Descripción

: 45 gallon of balsam fir tree 100 % purest
82314
Cereales derivados
Other
Perou
Otros cereales derivados
0000-00-00
2015-08-24

Descripción

: Ofertamos Quinoa en forma organica y convencional tanto blanca, roja y negra.
Certificada y a precio estable durtante toda la campaña agricola
82301
Plantas aromáticas medicinales
Instituto Mediterraneo Certificazione
Marruecos
Aceites esenciales
2017-08-30
2015-08-24

Descripción

: Vente des huiles essentielles Bio de lavande, armoise, thym, origan
82355
Plantas aromáticas medicinales
Other
Marruecos
Otras plantas aromáticas medicinales
2017-02-15
2015-08-24

Descripción

: Les plantes médicinales sont séchés à l'ombre et selon les normes d'hygiène et qualité: nous avons les plantes suivantes: Lavande, armoise, thym et origan
82353
Productos cosméticos
Other
Ghana
otros Productos cosméticos
2017-02-10
2015-08-24

Descripción

: Organic shea butter produced from the northern part of Ghana.
67233
Cafè, té, chocolate
Other
Brasil
Azúcar
2017-01-20
2015-08-24

Descripción

: Organic Sugar
64240
Limpieza y higiene ecológicos
Other
Filipinas
otros Limpieza y higiene ecológicos
2017-02-10
2015-07-24

Descripción

: DNAMAXX Enzymes are purely organic and biodegradable that makes it 100% environmentally and ecologically friendly. It is 100% safe to humans, animals, plants, marine life and the soil. Guaranteed safer, cheaper and more effective substitute to Chemical Deodorizers, Sanitizers, Fertilizers and Resigens utilized in garbage management, agricultural farming and disease fogging operations.

Equally important, DNAMAXX Enzyme is a DISEASE BUSTER, effectively destroying the larval stage of insects, thus preventing the spread of insect and water borne diseases, containing outbreaks of the following thru intensified clean-up operations at the safest means possible - DENGUE, Malaria, Yellow Fever, Epidemic Typhus, Onchoceriasis (River Blindness), Filiariasis, Dracunculiasis and Sleeping Sickness. Regular use of DNAMAXX Enzyme accelerates the degradation of organic wastes and averts
the excessive build-up of nitrates and phosphorous that pollutes the environment. It can prevent these diseases by reducing water contamination.

BD-CSS believes that we bring the feasible solution to the country's problems in Environmental Management, Agricultural Productivity, Health Consciousness, Solid Waste and Waste Water Management. These solutions should and must be synonymous with economic growth. On the other hand, referring to the DNAMAXX Enzyme Disease Buster, it is unfortunate that DENGUE outbreaks and waterborne diseases throughout the country has reached critical levels with a Seventy-Five Per cent (75%) Increase in recorded cases from the same time the previous year. And even if immediate and decisive action is to be undertaken in resolving the problem - to contain the outbreaks and intensify clean-up operations, the Department of Health (DOH) is to make a thorough assessment of the situation in employing the safest means possible.

BD-CSS is the Distributor of DNAMAXX Enzyme. Other products include the Dengue Buster, Enzol, Micronutri and the Manigo Organic Fertilizer. Orders are delivered within two to three days from time of issuance of a Purchase Order. DNAMAXX Enzyme is an award-winning product – a Grand Winner for the LIKHA AWARD Category of the 2006 UNLAD PILIPINAS AWARDS. Should your good office find interest in this breakthrough product, BD-CSS is willing to demonstrate to you and your technical working group the efficacy and usefulness of our product at your convenience.
74805
Productos cosméticos
Other
La India
Cuidados del cuerpo
2018-02-02
2015-07-17

Descripción

: Shahnaz herbal is internationally acclaimed, leader in Ayurvedic/Herbal-Skin, hair and body care. The ingredients of product ranges are derived from herb, flower & fruit extracts, essential oils & other natural substances developed in state-of-the-art manufacturing and R&D units.
Recently high end skincare range is developed called Plant Stem Cells products, based on a sensational anti-ageing formula.

The Group has presence in more than 100 countries through exclusive outlets, presence in world's leading stores, franchise salons, spas, shops, beauty institutes and direct product distributors. The group has showcased products in all major trade shows and has won many international awards. Kindly check attached company profile for more details.
82059
Bebidas
Other
Mexico
Bebidas sin alcohol (agua, zumo de frutas, verduras, bebidas de cereales, soja)
2018-02-02
2015-07-17

Descripción

: The iidea Company produces and markets organic agave products - Agave Syrup (Nectar), Agave Powder, Agave Inulin, and Tequila - using the best raw material: the Agave tequilana (Weber Blue) agave. This positions The iidea Company as the industry leader in the development of premium organic agave products.

Our organic agave syrup, organic agave inulin and organic tequilas have been certified by the highest international agencies such as the USDA, and the OK Kosher Certification Committee. In addition, our production plant has been awarded the Food Safety System (FSSC) 22000:2011 Certification for our excellence in manufacturing processes. The iidea Company is the first company in the agave syrup industry to obtain this prestigious certification, which we proudly add to our already extensive list of organic and quality certifications.
81944
Plantas aromáticas medicinales
Other
Egipto
Plantas aromáticas
0000-00-00
2015-07-17

Descripción

: Organic line is an Egyptian company working in the field of producing and exporting Medicinal and Aromatic Herbs , Seeds and Spices such as; Chamomile, Calendula, Hibiscus, Peppermint, Fennel, Basil, Anise, marjoram, parsley, caraway, dill and more. . . . . . . . . Our company was established as a family company business in 1992. The company started its activity in its own property by the construction of small plants. The main activity in 1992 till 2002 was in cultivation and processing the dried herbs and spices and sells them in our local markets. At the beginning of 2002 we decided to expand our activity to export our production of herbs and spices to the European countries. We succeeded in exporting and establishing a good business relation with many partners in many European countries in the food sector industry. We are backed by a great team of professionals and we believe that reaching customer's satisfaction simply equal success. Organic line co. stuff

Best regards.
Mr. Ahmed Hassan: manager Organic line company.
Company Address: Abouxa - El Fayoum – Egypt.
82046
Frutas y verduras
Other
Portugal
Frutas frescas
2018-02-02
2015-07-15

Descripción

: We produce organic dried fruit - mainly apples and pears.
82045
Bebidas
Other
Portugal
Bebidas alcohólicas (aperitivos, cerveza, cidra, champagne, aguardiente, vino)
2018-02-02
2015-07-15

Descripción

: We produce organic fruit liqueurs and brandies.

Our fruit brandies are made 100% out of organic fruit cultivated on the portuguese Oeste region. With 40% alcohol they are ideal for those who prefer stronger beverages.

Our fruit liqueurs are made out of our fruit brandies, fruit, spices and sugar. With a sweet taste and a low alcohol content – 16% vol. – they can be considered more of a crème than classic liqueurs.
82035
Productos cosméticos
Other
Marruecos
Cuidados del cuerpo
2018-02-02
2015-07-15

Descripción

: Produits cosmétique bio a base d'huile d'argan bio et huile de figue de barbarie bio.
82033
Productos cosméticos
Other
Marruecos
Cuidados del cuerpo
2018-02-02
2015-07-15

Descripción

: huile d'argan cosmétique bio, Certifié par ECOCERT NOP, AB et USDA.