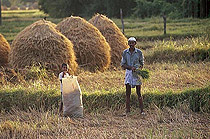 Find sellers of organic
The Greentrade Directory
Click on the offer number to view the company's information.
To obtain the company's e-mail addresses you need to subscribe our services or please contact us at Tel.: +33 1 47 50 02 73
Fax : 33 1 47 50 28 67
Offer N°
Category
Certification
Product
97075
Herbs, spices & condiments
Ceres
Other herbs, spices & condiments

Description

: Farakesht Co., Ltd., is an innovative farming company established in 2010-by more than a century back up of its veteran- to share happiness with its all worldwide customers through its fresh special agricultural products which consider as Iran'sexclusive pure and fresh natural golden souvenirs.
Farakesht Co., Ltd owned 300 Hectares of fertile farming lands which located in North East of Iran known as Khorasan Razavi Province where by its special climate circumstances brought us unbelievably fresh, rich and exclusive Agriculture Crops like saffron, Pistachio, medicinal plants, herbs and so on .
In our company, whole processes from cultivation and harvesting to qualifying, packing and delivery accomplish by our well experienced and well-studied experts in different fields including agricultural engineers, management and commerce under strict observations and professional handling to guarantee the quality of the final products and to ensure the satisfaction of our customers.
Our Gardens and fields flourishing different crops varied from different kind of fruits like pomegranate, saffron, medicinal plants, pistachio, nuts, cumin, date and barberry.
Flourished Crops brought in to delicate and complicated process but full of fun of producing Products "Arta" such as Saffron packs, Dried fruits, Pomegranate sauce, Iran special candy, Curd, fruit snack, fruit tubes and concentrate.
97048
Meat & sausages etc,,,
Other
Beef, mutton, lamb, pork

Description

: 100% Grass Fed USDA Certified Organic Beef
96918
Medicinal & aromatic plants
Other
Other medicinal & aromatic plants

Description

: Basil Cardui Benedicti Peppermint menthae piperitae folium leaf Lemon bal Melissae folium leaf
Sweet fennelFoeniculi dulcis fructus fruit
Wormwood Absinthii herba herb
Hyssop Hyssopi herba herb
Chamomile Matricariae flos flower
Thyme Thymi vulgaris herba herb
Small-flowered willow-herb Epilobii herba herb
Common yarrow Millefolii herba herb
St. John's wort Hyperici herba herb
Common vervain Verbenae officinalis herba herb
Garden savory Saturejae herba herb
Milk thistle Silybi fructus fruit
Horehound Marrubii herba herb
Sweet clover Meliloti officinalis herba herb
Safflor Carthami flos flower
Motherwort Leonuri cardiacae herba herb
96898
Services
Other
Consulting

Description

:
How We Work

GGGI supports its member governments to achieve the commitments expressed under the Paris Climate Agreement, and their Sustainable Development Goal targets.

Our delivery model combines rigorous technical assistance to governments through embedded country teams, and helps to mobilize finance into climate resilient projects.

Together with the commitment of our members, GGGI is leading the implementation of a new development paradigm, focused on a model of economic growth that is both environmentally sustainable and socially inclusive: Green Growth.
69796
Medicinal & aromatic plants
Ecocert
Essences

Description

: ESSENTIAL OILS
ORGANIC certified by Ecocert.

Producer and wholesaler, we offer more than 200 different certified essential oils as well as several carrier oils and hydrosols.

We have contractualized productions worldwide: Madagascar, Paraguay, France, Egypt, Morocco, South Africa…

[lavanders, thymes, ylangs, hélichrysums, firs, citrus, eucalyptus, géraniums, ravinsara, sandalwood…]
97108
Fruit & vegetables
Certiplanet, Certificao Da Agricultura
Exotic fruit and vegetables

Description

:
We sell fresh yacon.
96722
Dietetic & health foods
Ceres
Other dietetic & health foods

Description

: Organic Birch Sap
96724
Drinks
Ceres
Plant base drinks (herb teas, concentrates, elixirs)

Description

: Organic Birch Sap
96725
Fruit & vegetables
Ceres
Dried fruit

Description

: Organic freeze-dried lingonberries, organic freeze-dried bilberries, organic freeze-dried cranberries
96726
Fruit & vegetables
Ceres
Frozen fruit or vegetables

Description

: Organic IQF lingonberries, organic IQF bilberries, organic IQF cranberries
96727
Fruit & vegetables
Other
Fruits purees

Description

: Organic lingonberry puree, organic bilberry puree, organic cranberry puree
96539
Herbs, spices & condiments
Other
Spices, peppers

Description

: We can supply organic spices from India .
96411
Medicinal & aromatic plants
Other
Medicinal plants

Description

: Nous pouvons vous proposer toutes les plantes aromatiques et condimentaires poussant en climat méditerranéen
possibilité de proposer également tout type d'huiles essentielles méditerranéennes ( géranium , menthe , ...)
97046
Medicinal & aromatic plants
Ecocert
Aromatic plants

Description

: Certificat: Ecocert.
Nos huiles sont 100% pure, Obtenues dans les meilleurs conditions de l'étape de l'échantillonnage jusqu'à l'extraction et le stockage.
97045
Medicinal & aromatic plants
Ecocert
Essences

Description

: Vendeur des huiles essentielles pure à 100% avec le label algérien. Huiles essentielles originales. Nos vous proposons une gamme de produits selon vos besoins.