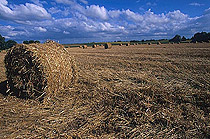 bio
Offres de vente
Pour identifier la société, cliquer sur le numéro de l'offre
Offre N°
Catégorie
Certification
Origine
Produit
Validité de l'offre
Date de l'offre
71172
Semences
Agrocert
France
Semences en vrac
2018-02-23
2016-04-06

Description

: Toutes semences en vrac des plantes médicinales
60421
Boucherie,charcuterie
Other
Royaume Uni
Bovin, ovin, porcin
2018-03-27
2016-04-06

Description

: Any Organic Beef, Pork, Lamb & Mutton cuts. Product can be sold as whole, minced or diced
Mainly frozen, fresh can be available
59017
Plantes aromatiques medicinales
Other
Espagne
Huiles essentielles
2018-01-20
2016-04-06

Description

: Everything from the common unto the most exotic oils.

The widest offer on the market for quality, price and ecology.
59018
Plantes aromatiques medicinales
Other
Espagne
Autres plantes aromatiques medicinales
2018-04-08
2016-04-06

Description

: A product line specially made for health shops.

A wide range – high quality and certified organic origin.
59019
Plantes aromatiques medicinales
Other
Espagne
Autres plantes aromatiques medicinales
2018-04-04
2016-04-06

Description

: Transformed Raw Material

All our products are available in different forms and cuts, to offer you the possibility to use them in manufacturing your organic products.
70264
Epicerie
Other
Italie
Autres epicerie
2018-02-10
2016-04-06

Description

: we are producers and seller of olio beato products,organic extravirgin olive oil,stuffed olives,
artichoks brine,es,sundried tomatoes,pasta sauce,tapenade,grilled vegetables,
olives in brine,jams sugar free
70140
Intrans
Other
Great Britain (UK)
Fertilisants , engrais
2018-05-10
2016-04-06

Description

: Since the farm was founded in 1991, our staff has provided countless individuals and companies worldwide, with valuable information and a comprehensive line products to assist them in vermiculture, vermicomposting, horticulture and organic farming.

Our star workers are earthworms. From them, we use their castings in:

two bagged products, Barefoot Soil Earthworm Castings and Barefoot Soil Deluxe Potting Mix, and
several bulk products available only onsite including:
Barefoot Soil Earthworm Castings,
Earthworm Castings,
Perfect Blend (50% Barefoot Soil Earthworm Castings and 50% manure)
our hugely popular Deluxe Garden Blend (20% Barefoot Soil Eathworm Castings, 20% composted dairy manure and 60% topsoil),
and Worm Tea
85670
Plantes aromatiques medicinales
Other
Albanie
Plantes aromatiques
2018-12-31
2016-04-06

Description

: I am George Fullani.

I have an enterprise in Albania named LULE BORE that produces Organic Essential oils and Hydrosols with steam distillation at 100 C.

My production is certified Organic Standard equivalent to EEC 834/2007.
The list has 22 plants all Wildcrafted,hand collected and grow in typical geographic zone:

Salvia Officinalis,Myrtus Communis,Melissa Officinalis,Satureja Montana,Mentha Pulegium,Juniperus Communis,Thymus Serpillum,Spartium Junceum,Rosa Canina,Acacia Dealbata etc.
My company's capacity of production is 800-1.000L Essential oil and 150.000L Floral water per year.Now I have for sale:

:
Price List of LULE BORE;

1- Organic Essential Oil Salvia Officinalis (stems,leaves and flowers) = 100 EURO/LITRE per 100 LITRES
2- Organic Essential Oil Myrtus Communis (leaves and fruits) = 120 EURO/LITRE per 20 LITRES
3- Organic Hydrosol from Salvia Officinalis and Myrtus Communis = 2.5 EURO/LITRE per 20.000 LITRES
4- Organic Hydrosol from Rosa Canina (fruits) = 10 EURO/LITRE per 500 LITRES
5- Organic Hydrosol from Acacia Dealbata (flowers) = 10 EURO/LITRE per 1.500 LITRES



I have laboratory tests (GC-MS) for Salvia Officinalis and Myrtus Communis.Also I have all the documents and samples and can send them to you.


Address : Petrele,Tirane-Albania
Phone or Viber : + 355 68 33 93 968


Thanking you in advance for your interest,


Yours sincerely,
George Fullani
85666
Plantes aromatiques medicinales
Other
Bulgarie
Plantes aromatiques
2018-02-02
2016-04-06

Description

: Our company is in position to supply dried herb and flowers of the product. Chamomile is used typically in skin and mucous membrane inflammations and skin diseases. It can be inhaled for respiratory tract inflammations or irritations; used in baths as irrigation for anogenital inflammation; and used internally for GI spasms and inflammatory diseases. We are in position to offer the products whole or cut on sizes suitable for producing botanical extract or to be added in teas.
85482
Plantes aromatiques medicinales
Ecocert Belgium Sprl / Bvba
Maroc
Plantes médicinales
2018-01-01
2016-03-31

Description

: Bonjour ,

Nous sommes une société marocaine spécialisée dans la production de plantes aromatiques et médicinales, fraiche et séchée et dans la production d'huiles essentielles.

Nos produits répondent aux exigences de qualité sur l'échelle internationale. Ils sont 100% naturel, issues de culture biologique dans une atmosphère contrôlée, sans usage de produits chimiques. Tous nos produits sont disponibles dans la limite de nos stocks.

Notre production peut être personnalisée en fonction des besoins de nos clients. Nous garantissons une continuité ainsi que la qualité de nos plantes ainsi que nos huiles. Des échantillons peuvent être fournis sous la réserve d'une demande préalable.
85466
Semences
Other
Mexique
Semences en vrac
2016-04-30
2016-03-31

Description

: QUINOA BLANCA, NUEVA COSECHA MAYO DEL 2016. 400 TONELADAS Y SIGUIENTE COSECHA. NOVIEMBRE 2016. 500 TONELADAS
85450
Plantes aromatiques medicinales
Other
Jordanie
Autres plantes aromatiques medicinales
2018-02-02
2016-03-30

Description

: The remarkable properties of the olive tree have been known since ancient times; there are many mentions in the Bible and the power of olive leaves to control fever was documented as early as the 1800s. The reason that olive trees survive and bear fruit for thousands of years is because of its oleuropein component. The polyphenol is present in the leaves, in the olives and in olive oil, yet is most concentrated in the leaf.

Oleuropein, a polyphenol, is the main active ingredient of olive leaf extract. Increasingly knowledgeable consumers seek out products with a high oleuropein content.

The oleuropein content of Palolea's olive leaf extract is standardized to 20 percent, making it more potent than the industry standard, which is 10 to 18 percent.
85448
Boissons
Other
Iran
Boissons sans alcool (eau, jus de fruits, légumes,boissons aux céréales, soja)
2018-12-31
2016-03-30

Description

: Natural & organic pomegranates juice (1000 cc/200 cc):The joy of drinking natural pomegranate that is produced from its natural and organic fruit, along with the real taste of pomegranate, without any additives will remain last in your memory(This product has organic certification).
85447
Produits sucres
Other
Iran
Miel, gelée royale, tous produits de la ruche
2018-02-02
2016-03-30

Description

: natural honey production (natural honey mixed with nuts such as: walnut, pistachios, peanut, dry fig in Retail package glass jars: 150 gr-5 Oz /280 gr-10 Oz/450 gr-16 Oz/850 gr-30 Oz/natural honey in tube packing for travelers, athletes/children and supply of different types of jams/. With benefit of capable human resources, raw materials, machinery, special packaging, we try to give products to consumers with best quality and best price, and with its social responsibility in addition to the satisfaction of our customers and shareholders tribute
85151
Huiles
Bioellas Sa
Grêce
Olive
2018-12-31
2016-03-30

Description

: Huile d'olive biologique extra vierge BIO CRETAN MYRON

L'Huile d'Olive Biologique Extra Vierge Bio Cretan Myron est produite conformément aux règles strictes d'Agriculture biologique qui suivent strictement le règlement communautaire (2092/91). L'usage de tout fertilisant chimique ou de pesticide toxique y est interdit. La fertilisation des arbres n'est autorisée que par le biais de fertilisants biologiques, la lutte contre la mouche étant uniquement effectuée par des pièges. L'oléiculture biologique nous offre de l'huile d'olive de qualité plus assurée, appelée B?? CRETAN MYRON. Bio Cretan Myron résulte de la coopération de notre société avec les cultivateurs biologiques des régions les plus fertiles de Crète. Bio Cretan Myron est un produit de qualité supérieure produit directement par écrasement des olives, appartenant toujours à la variété « de Koroni », reine des variétés helléniques, et se fait uniquement au moyen de méthodes mécaniques. D'ordinaire, la récolte a lieu entre novembre et fin février. Le produit est entreposé dans des réservoirs inoxydables où se fait un filtrage naturel écartant les matières étrangères et l'humidité.


L'acidité moyenne de ??? CRETAN MYRON varie entre 0,3 % et 0,4 % max.


Goût: Caractérisé comme léger avec un goût médian fruité et épicé, et une couleur vert foncé.


Usage: Elle accompagne parfaitement les fruits de mer, les viandes blanches, les légumes bouillis et les salades crues, en enrichissant leur goût et arôme.