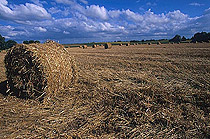 bio
Offres de vente
Pour identifier la société, cliquer sur le numéro de l'offre
Offre N°
Catégorie
Certification
Origine
Produit
Validité de l'offre
Date de l'offre
82353
Produits cosmétiques
Other
Ghana
autres Produits cosmétiques
2017-02-10
2015-08-24

Description

: Organic shea butter produced from the northern part of Ghana.
67233
Café, thé, chocolat
Other
Brésil
Sucre
2017-01-20
2015-08-24

Description

: Organic Sugar
76044
Café, thé, chocolat
Other
Inde
Café & succédanés
2017-10-07
2015-08-24

Description

: Organic arabica coffee beans cultivated in yercard and palani hills.
75255
Textile
Other
Inde
Habillement
2017-12-31
2015-08-24

Description

: Cotton Eco Fashion is a readymade garments manufacturing company. It is inspected, assessed & certified according to the Global Organic Textiles Standard (GOTS). Organic Clothing has been our passion. We have been working since 2000 in the field of Organic Clothing. Inspired by our own consciences and ground level working experiences we gained the knowledge. As a result we resolved to offer & promote natural, chemical, pesticide free clothing that enables the preservation of a beautiful world for our children to grow up in, with luxuriously-soft organic cotton and sweatshop-free manufacturing. With a clear vision, great passion, strong determination and big dreams, but limited resources, we dreamt of starting our own company. Based on our diverse backgrounds, working experiences and talents we created our company by keeping in mind sustainable and socially responsible values — and thus CEF was born! FAITH makes all things possible! HOPE makes all things work!
82269
Services
Other
France
Autres Services
0000-00-00
2015-08-10

Description

: NEW/ FREE SERVICE:
DEMETER INTERNATIONAL HELPS COMPANIES SOURCE BIODYNAMIC/DEMETER PRODUCTS COMING FROM MORE THAN 50 COUNTRIES!

WE CAN ACCOMPANY YOU TO CREATE OR TO DEVELOP YOUR BIODYNAMIC LINE.

DO NOT HESITATE TO CONTACT US FOR FURTHER INFORMATION!
46744
Ingredients
Ecocert
Iran
Matières premières pour cosmétique
2017-03-08
2015-07-24

Description

: - ROSE WATER (DISTILLED, HIGH EXTRACT)
- ROSE ESSENTIAL OIL
- POMEGRANATE SEED OIL
- POMEGRANATE SEED POWDER
- POMEGRANATE SKIN
64576
Produits laitiers
Qualite France
France
Beurre, crème
2017-04-15
2015-07-24

Description

: Beurre plauquette 250g
Beurre motte 5kg
Crème 5kg
Fromage frais
64240
Nettoyage & hygiène écologiques
Other
Philippines
autres Nettoyage & hygiène écologiques
2017-02-10
2015-07-24

Description

: DNAMAXX Enzymes are purely organic and biodegradable that makes it 100% environmentally and ecologically friendly. It is 100% safe to humans, animals, plants, marine life and the soil. Guaranteed safer, cheaper and more effective substitute to Chemical Deodorizers, Sanitizers, Fertilizers and Resigens utilized in garbage management, agricultural farming and disease fogging operations.

Equally important, DNAMAXX Enzyme is a DISEASE BUSTER, effectively destroying the larval stage of insects, thus preventing the spread of insect and water borne diseases, containing outbreaks of the following thru intensified clean-up operations at the safest means possible - DENGUE, Malaria, Yellow Fever, Epidemic Typhus, Onchoceriasis (River Blindness), Filiariasis, Dracunculiasis and Sleeping Sickness. Regular use of DNAMAXX Enzyme accelerates the degradation of organic wastes and averts
the excessive build-up of nitrates and phosphorous that pollutes the environment. It can prevent these diseases by reducing water contamination.

BD-CSS believes that we bring the feasible solution to the country's problems in Environmental Management, Agricultural Productivity, Health Consciousness, Solid Waste and Waste Water Management. These solutions should and must be synonymous with economic growth. On the other hand, referring to the DNAMAXX Enzyme Disease Buster, it is unfortunate that DENGUE outbreaks and waterborne diseases throughout the country has reached critical levels with a Seventy-Five Per cent (75%) Increase in recorded cases from the same time the previous year. And even if immediate and decisive action is to be undertaken in resolving the problem - to contain the outbreaks and intensify clean-up operations, the Department of Health (DOH) is to make a thorough assessment of the situation in employing the safest means possible.

BD-CSS is the Distributor of DNAMAXX Enzyme. Other products include the Dengue Buster, Enzol, Micronutri and the Manigo Organic Fertilizer. Orders are delivered within two to three days from time of issuance of a Purchase Order. DNAMAXX Enzyme is an award-winning product – a Grand Winner for the LIKHA AWARD Category of the 2006 UNLAD PILIPINAS AWARDS. Should your good office find interest in this breakthrough product, BD-CSS is willing to demonstrate to you and your technical working group the efficacy and usefulness of our product at your convenience.
65385
Boissons
Abcert Gmbh
Albanie
Jus concentrés
2017-01-20
2015-07-24

Description

: Organic pomegranate juice concentrate in aseptic bags in dums. Brix 65%
82154
Epicerie
Other
France
Autres epicerie
2018-02-02
2015-07-24

Description

: NOUS VENDONS DES PRODUITS ALIMENTAIRES DE TOUT GENRE
82153
Intrans
Kez
Ukraine
Fertilisants , engrais
2021-07-20
2015-07-23

Description

: We are the biggest Ukrainian producer of organic fertilizer Vermicompost (biohumus) from red worms (red wrigglers), also known as worm castings, our productivity more than 2000 ton per Year!
We produce Vermicompost in 3 conditions:
1)Organic Powder fertilizer Vermicompost (biohumus). It is a free-flowing mass of black, without a specific smell, made through a unique vermitechnology (using red Californian worm). Package: 1l, 5l,20l, 1000l.
2)Organic fertilizer Vermicompost (biohumus) granulated.It represents pellets (5-10 mm) black, without a specific smell, made through a unique vermitechnology (using red Californian worm).
3)"The liquid vermicompost" is a supplement that contains all the necessary nutrients to feed and protect plants from disease. Capacity: 0.5l,1l, 5l,20l, 1000l liquid.
It also helps your Clients with gardening, landscaping, horticultural, and various agricultural endeavors and it naturally boosts your chances of becoming one of the main leaders in these fields.
82062
Produits sucres
Other
Bangladesh
Miel, gelée royale, tous produits de la ruche
2018-02-02
2015-07-17

Description

: Natural Honey 60 kg container. Yearly production 30 Metric Ton. we collection honey in front our client. Our honey collection period November to May every year.
74805
Produits cosmétiques
Other
Inde
Soins du corps
2018-02-02
2015-07-17

Description

: Shahnaz herbal is internationally acclaimed, leader in Ayurvedic/Herbal-Skin, hair and body care. The ingredients of product ranges are derived from herb, flower & fruit extracts, essential oils & other natural substances developed in state-of-the-art manufacturing and R&D units.
Recently high end skincare range is developed called Plant Stem Cells products, based on a sensational anti-ageing formula.

The Group has presence in more than 100 countries through exclusive outlets, presence in world's leading stores, franchise salons, spas, shops, beauty institutes and direct product distributors. The group has showcased products in all major trade shows and has won many international awards. Kindly check attached company profile for more details.
82059
Boissons
Other
Mexique
Boissons sans alcool (eau, jus de fruits, légumes,boissons aux céréales, soja)
2018-02-02
2015-07-17

Description

: The iidea Company produces and markets organic agave products - Agave Syrup (Nectar), Agave Powder, Agave Inulin, and Tequila - using the best raw material: the Agave tequilana (Weber Blue) agave. This positions The iidea Company as the industry leader in the development of premium organic agave products.

Our organic agave syrup, organic agave inulin and organic tequilas have been certified by the highest international agencies such as the USDA, and the OK Kosher Certification Committee. In addition, our production plant has been awarded the Food Safety System (FSSC) 22000:2011 Certification for our excellence in manufacturing processes. The iidea Company is the first company in the agave syrup industry to obtain this prestigious certification, which we proudly add to our already extensive list of organic and quality certifications.
81944
Plantes aromatiques medicinales
Other
Egypte
Plantes aromatiques
0000-00-00
2015-07-17

Description

: Organic line is an Egyptian company working in the field of producing and exporting Medicinal and Aromatic Herbs , Seeds and Spices such as; Chamomile, Calendula, Hibiscus, Peppermint, Fennel, Basil, Anise, marjoram, parsley, caraway, dill and more. . . . . . . . . Our company was established as a family company business in 1992. The company started its activity in its own property by the construction of small plants. The main activity in 1992 till 2002 was in cultivation and processing the dried herbs and spices and sells them in our local markets. At the beginning of 2002 we decided to expand our activity to export our production of herbs and spices to the European countries. We succeeded in exporting and establishing a good business relation with many partners in many European countries in the food sector industry. We are backed by a great team of professionals and we believe that reaching customer's satisfaction simply equal success. Organic line co. stuff

Best regards.
Mr. Ahmed Hassan: manager Organic line company.
Company Address: Abouxa - El Fayoum – Egypt.