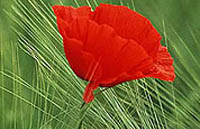 buy_x
Ofertas de venta
Para obtener la identificación de la empresa, haga clic sobre el número de la oferta
Oferta n°
Categoría
Certificación
País de origen
Producto
Validez de la oferta
Fecha de actualización
76173
Productos cosméticos
Other
Australia
otros Productos cosméticos
2019-12-12
2017-01-09

Descripción

: Nim-Véda Australia Certified Organic Neem Oil
Neem Oil is a real standout for skin care and is rich in fatty acids that build collagen and promote wound healing. Our Neem Oil is great for treating varying skin diseases such as eczema due to its anti-fungal, anti-viral and anti-bacterial properties.
78412
Productos cosméticos
Other
Alemania
otros Productos cosméticos
2018-10-10
2017-01-05

Descripción

: Relaxing, having time for yourself, grooming and pampering .... with the new Tanamera products a very special treat. They are based on traditional Asian recipes of herbs, plant extracts and special colloidal minerals.

TANAMERA is Malaysian and means "Red Earth". An appropriate name for a range of care products from plant materials that are grown in the fertile soil of the rainforest. TANAMERA combines the knowledge of effective traditional cures Asian plants with modern production techniques. TANAMERAs of respect for people and the environment embossed company philosophy dictates the avoidance of chemical dyes and fragrances and preservatives as well as an environmentally friendly and lovingly designed packaging of TANAMERA products for home and travel.
78413
Productos cosméticos
Other
Alemania
Cuidados del cuerpo
2019-12-12
2017-01-05

Descripción

: Natural Black soap, Dudu Osun is the most popular product of all African traditional beauty natural products. It contains palm kernel oil (in the traditional manner made??) and valuable ash of cocoa pods and dried palm parts. The ingredients are shea butter, aloe vera, citrus extract, african sandalwood and glycerine. The deep cleansing action of the rich lather is unbeatable compared to all modern soaps. Can be used Dudu Osun as soap, facial mask, peeling, and even as a shampoo or shaving cream. The soap is free of chemical or synthetic additives.
89298
Productos cosméticos
Other
Suiza
Cuidados del cuerpo
2017-02-15
2016-12-21

Descripción

: ORGANIC RUM (ETHANOL) for Perfume production

5 X 200 litres organic Rum (ETHANOL) for perfume production
95.5% alkohol
made from organic grapes
Certififaction from the Netherlands SKAL no. 027370, NL-BIO-01
200 litres in a one way drum 1,600 EUR net price (8.00 EUR per litre net)

The goods are located in Innsbruck, Austria in a bonded warehouse.
(Zollager)
80715
Productos cosméticos
Other
Rumania
Perfumes
2018-12-31
2016-11-29

Descripción

: Lavander oil
78864
Productos cosméticos
Other
Turquia
Cuidados del cuerpo
2018-01-29
2016-11-21

Descripción

: IVA NATURA ORGANIC CERTIFIED PRODUCTS WITH ANATOLIAN PLANTS. The formulas are guaranteed by the European certification ETCO COSMOS ORGANIC. For you, we put these special plants that grow and survive with durability for years against the features of Anatolia that are hard and requires struggle, into a beauty that comes from the Nature. Iva Natura provides to you youth, beauty and resistance against the corrosive city conditions by using the energy of Anatolia and the rich features of the plants.

In order to transfer the natural beauty of the plants to you, artificial substances are not being used, ultra-modern technology is used, all production stages are strictly controlled and followed. Growth stage, harvesting stage and obtaining the extract of the herbs are guaranteed by international certification companies, and their inspections are carried out in parallel. They are produced in extremely modern way with strict control and monitoring system in the Laber Kimya facilities that own Organic cosmetic production certification. In this way, these plants present their natural properties at the maximum level.

Iva Natura is certified organic cosmetics. This means that it is eco-friendly, safe and effective that has reached the highest international standards.
76667
Productos cosméticos
Instituto Mediterraneo Certificazione
Marruecos
otros Productos cosméticos
2018-10-01
2016-11-21

Descripción

: Sale of argan oil and opuntia seeds oil extracted by first cold pressure.
Our conditionings(packagings) adapt themselves to all your needs. We sell loose (trunk or tin) or conditioned(packaged) (roll-on, flasks pump, flasks, of 7ml to 100 ml)
70178
Productos cosméticos
Other
Jordania
Cuidados del cuerpo
2018-02-20
2016-11-21

Descripción

: We are a leader company of production of Dead Sea natural cosmetics & skin care products.
We have a very nice range of products: creams, salts, mud, shampoo, hair masks, massage oils... for both retail and professional uses.
88726
Productos cosméticos
Other
Francia
Cuidados del cuerpo
2018-12-31
2016-11-10

Descripción

: Huile de MORINGA OLEIFERE pression à froid

Une huile sèche multi-usages pour le corps, le visage et les cheveux.

Très riche en
-vitamines A
-Vitamine E
-Anti-oxydants
-Acides gras insaturés
-acide oléique

elle nourrit et hydrate la peau et les cheveux en profondeur

Soulage les démangeaisons des peaux sèches,
réduit visiblement l'acné, les vergetures et les cicatrices.

Elle possède la propriété unique de ne pas devenir rance

Odeur de noisettes naturelle. Aucun additif, conservateur ou parfum n'est ajouté.
88724
Productos cosméticos
Other
Francia
otros Productos cosméticos
2018-02-02
2016-11-10

Descripción

: Fibre démaquillante uniquement avec de l'eau, supprime l'usage de coton et de démaquillant liquide. Livré dans sa boite accompagné de son sac à linge pour le lavage, passe en machine.
69944
Productos cosméticos
Other
Hungria
otros Productos cosméticos
2018-04-15
2016-11-07

Descripción

: Hypericum perforatum

PROPERTIES OF THE OIL

St John's Wort oil has anti-inflammatory properties. It is used to heal wounds, to ease rheumatic conditions, and to care for blemished, cracked and dry skin.

USES

Therapeutic applications: The oil may be used to heal wounds, soothe sunburn, treat bruises, haemorrhoids, sciatica, fever and rheumatism. It may also be used to ease inflamed muscles and joints, neuralgia, rheumatism, gout and lumbago; to heal ulcers, open wounds of all kinds, reduce swelling, ease psoriasis, vaginitis and soothe exceptionally sensitive skin prone to allergies. It is also well known as a natural antidepressant.
Use in massage: Rheumatism, lumbago, sciatica, herniated discs and muscle pain.
69945
Productos cosméticos
Other
Hungria
Cuidados del cuerpo
2018-05-10
2016-11-07

Descripción

: Professional Massage Oils

Especially for use in professional massage, we present a unique selection of original Croatian organic products: oils for professional use in spas and wellness centres. Our guiding principle has been to infuse our products with the scents which are so very special to Croatia. All of our oils are certified organic. They are prepared from pure organic essential oils and a high quality carrier oil: cold pressed sesame oil. The result is a product which is wonderfully sensuous on the skin and which enables all the active ingredients to be easily absorbed during massage. The scented oils are blended by hand in order to achieve optimal relaxing and therapeutic effect.
80293
Productos cosméticos
Other
Marruecos
Cuidados del cuerpo
2020-02-01
2016-10-19

Descripción

: TWICHYA aceite de argán para el cabello

Aceite de Argán Serum Cabello proporciona brillo instantáneo y el rejuvenecimiento de larga duración. Argan Oil penetra naturalmente el cabello para ayudar a hidratar cada capa de la hebra de cabello para reparar el cabello a largo plazo para que tu cabello realmente ve y se siente más saludable, sedoso, y extraordinariamente brillante. Sutilmente perfumado con aceites de frutas o desodorizado, el ultraligero, fórmula nunca grasosa, libre de alcohol ayuda a sellar las puntas abiertas y entregar intensa humedad para cada capa de la hebra de cabello. Todos los tipos de cabello al instante verse y sentirse más sano, sedoso y brillante.

Esto también hidrata el cabello eliminando rugosidad y rizado del cabello dándole más suave, el pelo más suave.
Clínicamente probado como una herramienta de lucha contra el envejecimiento mediante la promoción de la producción de colágeno en la piel, por lo tanto lucha efectiva contra los radicales libres
responsable de las arrugas faciales, escote y los signos del envejecimiento en todo el cuerpo. El aceite de argán deja la piel suave y nutrida con
elasticidad más natural a la vez que la restauración de la vitalidad de las uñas.

Formulado SIN: parabenos, sulfatos, fragancias sintéticas, colorantes sintéticos, ftalatos, OGM, triclosan.

Ingredientes:

Petróleo -Argan: Ayudas en el crecimiento del cabello y la aparición de elasticidad.
Jojoba aceite: Hidrata y fortalece la apariencia del cabello.
-Avocado Aceite: Nutre el cabello y el cuero cabelludo.
-La Vitamina E: Ayuda a mantener el cabello joven y brillante.

Advertencias:
Sólo para uso externo.
Evite el contacto con los ojos.
Mantener fuera del alcance de los niños. Almacene en un lugar fresco y seco. No utilice si el sello debajo de la tapa está roto o falta.
Uso sugerido
Se puede utilizar como crema hidratante diaria.
Se puede aplicar a los extremos partidos.
Para acondicionar las cutículas.
Como una crema hidratante corporal.
Aplicar a los momentos difíciles de la piel en los codos, rodillas y pies.
Como aceite de baño.


Orgánica Número Productor: MA BIO 136, controlado por el operador número M0070


Grupo Oriental
N ° 200 Lote Elmassar, Sidi Ghanem Industrial Estate
Route de Safi
40 000 Marrakech
MARRUECOS

Contact@group-oriental.com

www.group-oriental.com

Tel: 212 524 335 449
MOB: +212 600 604 387
Fax: +212 524 457 961
60889
Productos cosméticos
Imo
Bosnia y Hercegovina
Cuidados del cuerpo
2018-12-31
2016-10-03

Descripción

: Looking for international partners, distributors, wholesalers.
Belmar Products consist mainly of a mixture of hydrolats and essential oils, which arises the percentage of organic certifiable ingredients significally. The necessary plants come from a mountain area in Hercegovina. There the predominantly wild growing plants are collected carefully by hand, which enables sustainable growth. WIth the possibility of an in-house distillation, Belmar cosmetics is able to mix more different, in their pure form very valubale oils and hydrolats. In total this mixture come to the special nurturing and/or cleansing effect of Belmar cosmetics. Its scent is always pure, natural and intense aromatic.

The mild effects of floral water reduce the other ingredients- for example the valubale distillate of Helichrysum italicum has lots of different agents and is therefore applicable differently.
Belmar offers products whose ingredients are manageable and chracterized by nature. All Belmar products have the Natrue- seal for orgnaic cosmetics, which is a extraordinary award regarding the various requirements which need to be fulfilled. Belmar covers a special niche with its products that adresses customers interested in organic, not just natural, cosmetics and who trust in the effects of mediterranean plants and hydrolats.
67127
Productos cosméticos
Other
E.E.U.U.
maquillaje
2018-03-23
2016-08-12

Descripción

: 100% USDA Certified Organic
Skin Care & Natural Bio-mineral
Color Cosmetics
Lotus Pure Organics is a luxurious line of natural and 100% USDA Certified Organic Color Cosmetic and Skin Care products. The brand was developed by Dr. Joan Husain; a practicing internist who had a personal and scientific appreciation for the benefits of a natural lifestyle.

All of our products are manufactured at our state-of-the-art 30,000 square foot facility in Lake Worth, Florida. Our manufacturing procedures comply with strict USDA Certified Organic, FDA and GMP manufacturing requirements.

Product contains (with the exception of water and salt), only ingredients
that are produced organically", according to the USDA. Products which are in
compliance with this requirement bear the USDA Certified Organic seal, which is internationally recognized as a symbol of quality and purity".
Product Overview

Lotus Color Cosmetics

Lotus Color Cosmetics are all natural; made with pure bio-minerals, infused with extracts that provide stunning, long-lasting color along with added benefits from anti-aging to oil control. Our pharmaceutical-grade jet-milling process ensures the finest, camera-ready texture. Make-up glides on effortlessly and stays on for a soft, silky feel.

Cream-to-Powder Mineral Blush

Available colors: Rose LTS-3001, Plum LTS-3001, Apricot LTS-3002

High DEF Finishing Powder SPF 30

Our Hi-Def Translucent Finishing Powder contains translucent minerals that absorb and deflect light to control shine and enhance natural beauty, while the rice-protein base absorbs excess oil and prevents smearing.
Use alone or over foundation for a flawless matte finish. Also prevents the signs of aging with broad-spectrum UVA/UVB protection. One universal shade works for all skin tones.
Available in one shade: Daffodil LTS-9001

Organic Lipgloss

Our high shine creamy yet light lip gloss is designed to work alone, or over our organic lipstick to create a luxurious high shine finish. Available in ten elegant colors.

Available colors: Peach LTS-7001, Candy LTS-7002, Chocolate LTS-7003, Toffee LTS-7004, Strawberry LTS-7005, Wine LTS-7006, Almond LTS-7007, Raspberry LTS-7008, Melon LTS-7009, Clear LTS-7010
Organic Lipstick

Naturally vibrant, on trend colors blended with essential oils and shea butter to moisturize, plump, hydrate and condition lips. Long-lasting formula provides maximum coverage with effortless application. Leaving lips feeling soft and smooth all day. Available in ten sophisticated colors.

Available colors: Peach LTS-7001 - Candy LTS-7002 - Chocolate LTS-7003 - Toffee LTS-7004 - Strawberry LTS-7005 - Wine LTS-7006 - Almond LTS-7007 - Raspberry LTS-7008 - Melon LTS-7009 - Clear LTS-7010.

Organic Mascara

Our signature mascara combines coffee extract with rice protein and sunflower oil to condition lashes. Our volumizing formula coats, thickens and lengthens lashes with every stroke of the brush. Both smudge proof and water resistant.

Available colors: Black LTS-1101, Brown LTS-1102

Loose Foundation SPF 20

Our loose mineral foundation powder is made of jet-milled minerals which offer buildable, sheer-to-medium coverage with a silky-smooth matte finish. Natural solution for covering and soothing skin prone to sensitivity and redness due to acne or rosacea. While micronized zinc oxide and titanium dioxide help to prevent fine lines and wrinkles. Extremely water resistant even during exercise. It is available in ten wearable shades.
Available colors: Fair 1 LTS-1001, Fair 2 LTS-1002, Light 1 LTS-1003, Light 2 LTS-1004, Medium 1 LTS-1005, Medium 2 LTS-1006, Tan 1 LTS-1007, Tan 2 LTS-1008, Dark 1 LTS-1009, Dark 2 1010.
Pressed Foundation SPF 20

Bio-mineral Eye Shadows

Our jet-milled loose eye shadows are designed to blend easily and can be worn dry for a soft focus or wet for a more dramatic look. They can also be used as eyeliner and are available in a multitude of trend setting shades.

Available in Ash LTS-6001, Blossom LTS-6002, Emerald LTS-6003, Mauve LTS-6004, Fuchsia LTS-6005, Snow LTS-6006, Breen LTS-6007, Smokey LTS-6007, Midnight LTS-6008, Lavender LTS-6009, Copper LTS-6010, Turquois LTS-6011.

Bio-mineral Eye Shadow Palettes

Our pressed mineral eye shadow is a soft, creamy formulation of pure pigments that delivers long smudge proof wear. Our proprietary photonic technology enables us to provide a range of colors from soft and subtle to dramatic and sophisticated. Our pressed eye shadows can also be used wet for eyeliner. Natural minerals combined with antioxidant-rich, moisturizing extracts also help prevent fine lines and wrinkles.

We offer seven wearable palettes that take your customers from day to evening. Available are: Cocoa LTS-5001, Seduction LTS-5002, Smokey LTS-5003, Deluxe LTS-5004, Mesmerize LTS-5005, Cashmere LTS-5006 and Satin LTS-5006.
Bio-mineral Bronzer

Our Bronzer features high-grade, jet milled minerals for the smoothest application with an ultra-fine, translucent finish. It is enhanced with natural pigments for a warm, radiant, sun-kissed look.

Skin Care

Lotus Skin Care Products are made from advanced formulations of all natural ingredients, including our proprietary Pro-Organics Complex TM; a potent blend of antioxidants, essential vitamins and botanical extracts. Skin care is designed to promote cell regeneration while helping to prevent the signs of aging. Effective for all skin types.


Certified Organic Body Butter: LTS-2101

Highly concentrated formulation of our Pro-Organics Complex TM . It is designed to penetrate, nourish and repair skin. Combined with both shea and cocoa butters for immediate and long-lasting hydration.

Certified Organic Body Lotion: LTS-2102
Creamy, antioxidant-rich formula of naturally moisturizing oils, rice protein, Vitamin E and organic chamomile to help condition and strengthen skin. This is an easily absorbed formula that leaves skin feeling super soft and silky.

Certified Organic Face Moisturizer: LTS-2103

Features an enriching and deeply nourishing blend of antioxidant-rich essential oils (jojoba, avocado, sunflower, evening primrose, rosehip) and shea butter. For smoother, more supple and healthier-looking skin.

Certified Organic Eye Cream: LTS-2104

Nourishing combination of botanical extracts, cocoa butter and essential oils designed to improve elasticity while reducing the signs of aging and stress around delicate eye areas. Organic tea tree oil also soothes and reduces puffiness.


Certified Organic Facial Wash: LTS-2105

Combines botanical extracts with yucca root to gently cleanse and condition skin. Naturally rich in amino acids, rice protein also helps prevent moisture loss by enhancing the skin's protective barrier for a smooth, glowing complexion.


Make Up Brushes

We offer a range of high quality natural hair make up brushes. They are available as a set or individually.

Professional Brush Set: LTS-4911

Our signature makeup brush set is the ultimate luxury. Our brushes are manufactured with soft, natural pony hair to deliver flawless application every time. The set includes our angled eyeliner brush, eyeshadow crease brush, angled eyeshadow brush, eyeshadow application brush, foundation brush, camouflage brush and powder brush. Brushes come in a black neoprene case that snaps closed for ease of travel.


Angle Liner Brush: LTS-4901

Our angle brush, manufactured with natural pony hair, is the perfect tool for contouring and highlighting the cheek bones. It can be used with our bio-mineral blush or bronzer to create a sophisticated, polished look.

Crease Brush: LTS-4902

Our eye shadow brush is manufactured with natural pony hair to deliver the perfect amount of eye shadow to create professional results each time.

Angle Brush: LTS-4903

Our Angle Brush, manufactured with natural pony hair is the perfect brush for contouring and highlighting the cheek bones. Our brush can be used with our bio-mineral blush or bronzer to create a sophisticated, polished look.

Eye Shadow Brush: LTS-4904

Our Eye Shadow Brush is manufactured with natural pony hair to deliver a soft, professional application to the entire eye lid.

Foundation Brush: LTS-4905

Our Foundation Brush is manufactured with natural pony hair to deliver the perfect, professional application of foundation. It is designed to be used with our loose or pressed bio-mineral foundation. It can also be used with a liquid or cream foundation.

Camouflage Brush: LTS-4906

Our Camouflage brush is manufactured with natural pony hair to deliver the perfect application each time. It is designed to be used to apply under eye concealer or BB Cream.

Powder Brush: LTS-4907

Our generous, fluffy powder brush is manufactured with natural pony hair to deliver an even, professional application. It is designed to be used with our loose or pressed bio-mineral foundation to create a flawless finish. It can be used with our signature beach bronzer for an all over healthy sun kissed look and with our Hi Def finishing powder to set the foundation and illuminate the skin.

Kabuki Brush with Pouch: LTS-4908

Our signature Kabuki brush is manufactured with natural pony hair and designed to deliver a flawless application of loose or pressed foundation powder. Its compact design enables your customer to apply an even amount of product to the face every time. It includes a small pouch for carrying or travel.

Bio-mineral Brush Holder: LTS-4910

Our signature black make up brush holder is the perfect pouch for holding up to seven of our make-up brushes. It is manufactured of PVC vinyl for easy cleaning. The holder includes a mesh pocket for additional items and rolls up and snaps closed for ease of carrying.


On-counter Display Unit: LTS-0000

Our complete cosmetic display set is the ultimate showcase for your new line of Lotus Pure Organics bio-mineral cosmetics. The display has wells that hold 12 loose bio-mineral foundations and 12 pressed bio-mineral foundations. The top tier holds a selection of bio-mineral eyeshadow, cream to powder blush, pressed eyeshadow, mascara, lipstick and lip gloss. The bottom of the display holds drawers to stock additional product. The display is designed to be used on counter and provides ease of use for make up artists. The display includes all products shown.