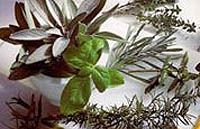 buy_x
Ofertas de venta
Para obtener la identificación de la empresa, haga clic sobre el número de la oferta
Oferta n°
Categoría
Certificación
País de origen
Producto
Validez de la oferta
Fecha de actualización
74836
Plantas aromáticas medicinales
Ecocert
Marruecos
Plantas aromáticas
2019-02-06
2018-02-06

Descripción

: Dans le cadre du développement et d'élargissement de notre gamme de produits biologique, notre société proposera une large gamme de plantes médicinales et aromatiques biologique certifiées par ECOCERT:
- Aneth BIO
- Armoise BIO
- Bourrache BIO
- Fleurs d'oranger bigaradier BIO
- Laurier BIO
- Lavande BIO
- Livèche BIO
- Marjolaine BIO
- Mélisse BIO
- Menthe BIO
- Origan BIO
- Oseille BIO
- Persil BIO
- Romarin BIO
- Rose BIO
- Sauge BIO
- Thym BIO
- Verveine BIO.
83191
Plantas aromáticas medicinales
Other
Rumania
Plantas aromáticas
2019-12-20
2018-01-23

Descripción

: Urtica dioica;
Rosa canina
83196
Plantas aromáticas medicinales
Other
Rumania
Plantas aromáticas
2019-12-20
2018-01-23

Descripción

: Rosa canina
94203
Plantas aromáticas medicinales
Other
Egipto
Plantas aromáticas
2020-02-23
2018-01-22

Descripción

: Dear Sir
Since 2004 Aros Elnil has been exporting, processing and selling aromatic herbs, spice herbs and seeds to customers. We only do process natural raw elements without additives in accordance with our customers' requirements. Our products are from both organic and conventional agriculture. The company's main area of expertise is the procurement of high-quality raw materials at the best prices, as well as expertise in the processing of materials in accordance with customer specifications
We are able to facilitate supply of the following range of medical plants, with quality and packing arranged to suit your individual specifications. Your interest is invited our products are as follow.
Herbs :
Chamomile (Flowers, powder and/ or seeds)
Calendula (Flowers, and / or petals)
Spearmint
Peppermint
Hibiscus (Flowers, TBC, Slices)
Sage
Aniseed
Fenugreek
Nigella
Maringa
Marjoram
Caraway
Lemon Grass
Spices :
Coriander
Dill
Cumin
Fennel
Hot Chills
Parsley
Basil
Rosemary
Thyme
Dry Lemon ( yellow , black )
Saffron
Seeds:
Sesame seeds (white, red, and golden)
White Beans
Egyptian berseem ( Clover seeds)
Alfalfa Seeds
All agricultural seeds
We are with great interest looking ahead to hearing from you .
We would gladly demonstrate you our efficiency.
Sincerely yours,
Ahmed Bakr
94200
Plantas aromáticas medicinales
Other
Madagascar
Aceites esenciales
2019-01-29
2018-01-22

Descripción

: Endemic plant Oil essentials of Madagascar
73242
Plantas aromáticas medicinales
Imo
La India
Otras plantas aromáticas medicinales
2019-07-14
2018-01-18

Descripción

: We are producers and processors of major organic medicinal and aromatic herbs. We have more than 1000 acres of farms were we grow medicinal herbs and plants.

- We dry them in our state-of-art facility, sterilize, powder (large granules) and vacuum pack in food grade bags

- In addition we provide quality certificate (from NABL accredited Laboratory) for each batch that we process.

- We completely guarantee all the products that we process for its quality and hygienicity
74355
Plantas aromáticas medicinales
Other
Grecia
Plantas aromáticas
2019-03-10
2018-01-18

Descripción

: I am a Producer of organic herbs from Greece.
66001
Plantas aromáticas medicinales
Other
Paises Bajos
Otras plantas aromáticas medicinales
2019-01-10
2018-01-18

Descripción

: All kinds of in open air grown herbs such as Basil, Chervil, Dill and Parsley.
94173
Plantas aromáticas medicinales
Other
La India
Plantas medicinales
2019-12-15
2018-01-15

Descripción

: Sir,
Natural Himalayan Herbs & Fruit Co.is based in the High altitude state of Himachal Pradesh in India focussed on Natural products of Himalaya, Currently we are supplying medicinal plants to big Ayurvedic companies in India and supplying spices like Permelia prelata PAN India,From the beginning we have maintained belief in the sustainable harvesting of Nature's gifts for the benefits of future generation s to come.Our all medicinal plants are shipped with forest permits obtained from the respective Divisional Forest Officer. We have been working in the all the areas including remotest areas of himalayas for last three years and have excellent knowledge of distribution pattern, local relations, resourcing and rapport with forest department.
In our endeavour to exchange Nature's gift distributed among different distribution areas, we plan to start the export of medicinal plants, aromatic plants, essential oils , gums and resins found in the Indian Himalayas,
We can provide the following:

MEDICINAL AND AROMATIC PLANTS:

1). Wild Fritillaria Roylei / Chuan Bei Mu ( Chinese name ) found in remote areas of Pangi valley and Manikaran valley.

2) Wild Trillium Govanium / Thun lo ( Chinese name ) used similarly with Paris Polyphylla but cremish from inside when broken.

3) Saussera Lappa ( Saussera Costus) : Falls under CONVENTION OF INTERNATIONAL TRADE IN ENDANGERED SPECIES SCHEDULE, BUT IT IS cultivated in the high altitude Lahaul Region of himachal and can be supplied with requisite CITES approvals For cultivated species and LEGAL PROCUREMENT PERMITS.

4) PICRORHIZA KURROA : INDIAN NAME KUTKI : HIGH CONTENT PICRORHIZA KURROA CAN BE SUPPLIED WITH LEGAL PROCUREMENT PERMIT.

5) INULSA RACEMOSA : INDIAN NAME PUSHKARMOOLAM : CULTIVATED IN UPPER HIMACHAL

6) SOAP NUTS ( SAPINDUS MURKOSSI )


7) BERBERIS ARISTATA CHIPS : BERBERINE CONTENT 1.5%


8) Valerian roots

9) Heracleum Candicans : Raw material for Methoxsanel.

10) Hedychium Spicatum


11)NETTLE LEAF

12) CINNAMON TAMALA : BAY LEAF : TEJ PATTA.

13) BERGENIA CILIATA : PASHAN BED ( INDIAN NAME )

14) RHEUM EMODI.

15) Aesclus Hippocastanum; Horse Chestnut.
16) Kapur kachri
17) Birmi/ talispatra
Thanking You
Aman Singla
66657
Plantas aromáticas medicinales
Other
Reino Unido
Aceites esenciales
2019-09-09
2018-01-10

Descripción

: Eucalyptus Citriodora Eucalyptus citriodora H&B, NOP, EEC Madagascar
Eucalyptus Globulus Eucalyptus Globulus H&B, NOP, EEC Spain
Eucalyptus Radiata Eucalyptus Radiata H&B, NOP, EEC Australia
Eucalyptus Smithii Eucalyptus Smithii H&B, NOP, EEC South Africa
62167
Plantas aromáticas medicinales
Other
La India
Aceites esenciales
2019-12-01
2018-01-10

Descripción

: 100% natural essential oil blends
35567
Plantas aromáticas medicinales
Icea Instituto Mediterraneo Di Certificazione
Italia
Otras plantas aromáticas medicinales
2019-03-31
2018-01-10

Descripción

: The agricultural farm Il Pucino started its activity in 1997 with an experimental cultivation of Aloe Arborescens on the coastal lands of the north-eastern city of Trieste.

FRESH LEAVES OF ALOE ARBORESCENS
DISPONIBILITY 20 Q PER MONTH
POSSIBILITY TO HAVE A PRODUCT ALREADY DONE UNDER OUR RECEIPT OR OTHER, NOTIFIED TO THE MINISTRY OF HEALTH AS SUPPLEMENTARY FOOD
WE ALREADY PRODUCE WITH DIFFERENTS TRADE MARK
66475
Plantas aromáticas medicinales
Ecocert
Francia
Otras plantas aromáticas medicinales
2019-03-20
2017-12-11

Descripción

: The purpose of the ELIXENS group and its subsidiary ELIXENS France, is to develop original olfactory and tasty solutions using quality aromatic raw material. Their historical involvement at the source of the raw material, with production and agricultural sites in different parts of the world, was confirmed in recent years by direct investments in the Comoros, Ukraine and recently in Provencal Drôme, in France. The commitment and ethical practices already proven in our group, are consistent with the objectives of the association "Bio Biopartenaire", installed in Valencia in the same Drôme region.
82446
Plantas aromáticas medicinales
Other
La India
Otras plantas aromáticas medicinales
2019-02-15
2017-12-11

Descripción

: More than 200 certified organic and conventional herbs. Available in raw as well as bulk powder form.
82447
Plantas aromáticas medicinales
Other
La India
Otras plantas aromáticas medicinales
2019-02-10
2017-12-11

Descripción

: We take this opportunity to introduce ourselves with an intention to find opportunity of possible mutually beneficial business relationship for 'Organic Pure Herbs'.

BACFO, manufactures Research Based Herbal (Ayurvedic) Healthcare & Personal care products and 'Organic Pure Herbs' duly certified by ECOCERT as per EU guidelines. We are attaching herewith the ECOCERT certificate for your perusal.

BACFO with its manufacturing unit that has ISO 9001:2008, HACCP & WHO GMP certifications from The British Standards Institution UK, automatic plant, selection of raw materials and extracts, to In-house R & D facilities duly recognized by DSIR, Ministry of Science & Technology, provides Quality that is truly world-class. Our products are unique, proven to be highly effective and packaged as per international standards. We are already exporting our products to over 20 countries worldwide.


Our Organic product range includes:

· Withania somnifera (Ashwagandha),

· Ocimum sanctum (Basil / Tulsi),

· Commiphora mukul (Guggul pure),

· Azadirachta indica (Neem),

· Bacopa monnieri (Brahmi),

· Curcuma longa (Haldi),

· Asparagus racemosus (Shatawari),

· Boswellia serrata (Shallaki),

· Terminalia arjuna (Arjun),

· Triphala,

· Trikatu.