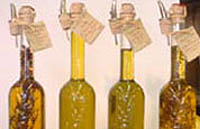 buy_x
Ofertas de venta
Para obtener la identificación de la empresa, haga clic sobre el número de la oferta
Oferta n°
Categoría
Certificación
País de origen
Producto
Validez de la oferta
Fecha de actualización
81282
Aceites
Other
Marruecos
Otras aceites
2017-01-29
2015-04-29

Descripción

: SETRAGAL is a company located in MOROCCO, specialized in the production of the rare oil of prickly pear seeds produced by organic farming according to the European Regulation (CE) No 834/2007 and the NOP Regulation (National Organic Program) of the United States.

By choosing partners who are mainly women's cooperatives, our company hopes to contribute to the promotion of rural women and the sustainable development for this form of social economy that is the foundation of social progress in rural areas.

Whether the target is to achieve energy savings or to preserve nature, our company has a clear vision of its responsibility to actively participate in this process, to understand its stakes and to offer our customers products that are eco-efficient.
81124
Aceites
Ecocert
Marruecos
Otras aceites
2017-04-15
2015-04-14

Descripción

: producteur de l'huile de pépins de figue de barbarie
71175
Aceites
Sativa, Desenvolvimento Rural Lda
Portugal
Oliva
2017-03-10
2015-04-08

Descripción

: Organic Olive Oil PDO - Acushla:
- Bottle 250ml - Box of 12 units
- Can 500ml - Box of 24 units
- Bag in a Box 5L - Box of 4 units

The olive oil Acushla presents a yellowish-green color, smell and fruity aromas with notes of fresh grass, green spike and almond, enveloped by the feeling bitter and spicy, with its long and persistent end.

Year:2012
Processing type: First Cold Crushing
Olive Varieties:Cobrançosa, Cordovil, Madural, Negrinha, Verdeal
Origin: Alto Douro - Vila Flor, Trás-os-Montes - Portugal
Cultivation type: Organic
Classification:Protected Designation of Origin Beira Interior Region
Flavor & Fragance: Olive oil greenish yellow color, smell and taste fruity and spicy. Presents an end of mouth elegant and persistent
Validity: 2 years
Acidity level (% oleic acid < 0.8 ): 0.1%
Peroxides index (mEq O2/kg) Max 20 : 3 meq O2/Kg
80656
Aceites
Other
Chipre
Oliva
2018-12-10
2015-03-26

Descripción

: Olive Oil extra vergin, Kalamta (P.D.O.), variety Koroneiki, single farm product (S.&.E. Kotrotsis)
80567
Aceites
Ecocert
Marruecos
Otras aceites
0000-00-00
2015-03-24

Descripción

: We are a Moroccan Supplier of Organic Pure Beauty Line located in Morocco with offices in Hong Kong and USA.
Moroccan Organic Beauty products are in fashion all around the world because of their miraculous results on Hair, Face, Skin and Body.
Be beyond the first to offer it to your customer.
We sell in Bulk and Private label and we offer competitive price for top grade High quality products.
Certified Organic with all documentations on hand.

ARGAN OIL : An all-in-one solution for all types of skins renowned for its ability to keep skin and hair looking its best due to its naturally high content of vitamin E, antioxidants and aminoacids. Argan oil's unique characteristics help to fight signs of aging, hydrate skin, neutralize free radicals, protect skin and hair from damaging environmental factors, restore health to hair, tame frizz and give hair the boost of extra shine.
(Also for Eczema/Psoriasis/Urticaria)
60461
Aceites
Ecocert
Espana
Oliva
2017-02-10
2015-03-02

Descripción

: Aceite de oliva virgen extra ecológico, disponible en botella de 500 ml. y garrafa de 5 litros.
60144
Aceites
Comité Andaluz De Agricultura Ecologica (caae)
Espana
Oliva
2016-12-30
2015-02-26

Descripción

: Cold First Press
Main Varieties: Picudo and Picual
Certified by CAAE

With our range, specially organic one, we pretend to back to traditional taste , aroma, colour and physical-chemical properties from past times.
59672
Aceites
Ecocert
Francia
Otras aceites
2018-06-12
2015-02-17

Descripción

: Huile Vierge de Colza Biologique (Certifié Ecocert)

L'huile vierge de colza est issue de graines provenant de l'agriculture Biologique.
Notre agrément Ecocert vous certifie l'authenticité de l'appelation Bio.
Cette belle huile de couleur jaune offre un goût prononcé de céréales. Elle s'accommode
particulièrement bien avec les salades de pommes de terre et les crudités. Elle est naturellement très riche en Oméga 3.
59071
Aceites
Comité De Agricultura Ecológica De La Comunidad De Madrid
Espana
Oliva
2016-12-31
2015-01-16

Descripción

: Aceite de Oliva Virgen Extra Ecologico y Convencional procedente de Los Montes de Toledo. Uno de los mejores de España según las últimas ferias y catas realizadas. Mejor calidad-precio del mercado.
Envasamos en cristal 250, 500 y 750 ml.
Envasamos en PETS de 2 litros y 5 litros.
Tambien a granel.
79625
Aceites
Other
Macedonia
Girasol
2016-04-15
2015-01-05

Descripción

: Organic sunflower oil
Organic coconut oil
50612
Aceites
Associazione Italiana Per L'agricoltura Biologica
Italia
Oliva
2016-02-10
2015-01-05

Descripción

: Excellent olive oil extravierge typical of Monti Iblei with a special flavour, green+yellow color, in bottled of 50 cl. E.
Derived from secular tree with a natural cultivation, no chemical applied, harvest with hand directly to the tree and immediately processed. Oil without treatment only phisical extraction and perfect conservation without plastic contenitor. Only iron and glass. Availability of only 2.000 bottled of 50 cl. Hig quality certified. Please send me a request for free sample of 25 cl. to taste the better quality oil of Sicily. From Ragusa.
79615
Aceites
Other
Madagascar
Otras aceites
2016-01-29
2015-01-05

Descripción

: Huile de palme certifiée bio
78913
Aceites
Other
Francia
Otras aceites
2016-03-01
2014-11-19

Descripción

: Ever since it was founded in 1989, we have been tirelessly asserting its position as a major player in the organic oils sector.

'The Basics' : your day-to-day oils. Includes some well-known flavours (olive, sunflower, rapeseed), some lesser-known (safflower, marrow seed) but all of them providing specific supplements, all of which are essentials ...

The Gourmet Series

Since our oils are so tasty, check out our 'Gourmet Series' range. Original, flavourful oils that will provide all of your meals with a whimsical touch ...


The Balanced Diet Specials

To help you enjoy the benefits of every one of our oils with no fuss, BIOPRESS has developped a full range of blends, the Balanced Diet Specials, for use in seasoning.


The Cooking Specials

BIOPRESS provides you with its range of oils devoted to cooking and frying. For your comfort and in order to preserve the flavour of your recipes, these oils have been deodorised using water steam. They have neither taste nor smell, and will allow you to cook 'healthy'.


The Practical Series

With its "Pratical Series", Biopress invites you to rediscover its flagship products in greater packaging, for a more practical and more economical use.
78761
Aceites
Other
Afghanistan
Otras aceites
2016-03-01
2014-11-07

Descripción

: Organic Virgin Coconut Oil: As the name has it. It is Organic and you will just feel it with the nice aroma, the moment you open the bottle. It definitely indulges you. It is ideal for cooking specially good to control the level of cholesterol. Not only that it will give nourishment to your hair and protects your scalp. For skin it will do wonders to make it wrinkle free soft supple skin.
78549
Aceites
Other
Espana
Oliva
2016-12-12
2014-10-22

Descripción

: Andalucian factory, we provide Extra Virgin Olive Oil, including Organic EVOO. First Cold pressed. Certified organically grown olives. Personal control upon the olives because the product is local. Bottling option : glass bottles, PET, tin. We are able to provide EVOO in bulk as well.
Quality and excellent taste guarantee.