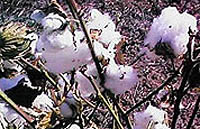 Encontrar vendedores de Textil ecologicos
La guía Greentrade
Haga clic en el número de oferta para obtener los datos de la empresa.
Para obtener las direcciones de correo electrónico, tan sólo ha de suscribirse o nos puede contactar al tel. : +33 1 47 50 02 73
Fax : 33 1 47 50 28 67
Oferta n°
Categoría
Certificación
Producto
8941
Textil
Other
otros Textil

Descripción

: Sckoon is a stylish New York brand of Organic Cotton Baby clothes and toys, a wide range of organic cotton baby diapers, and the world's largest selection of organic cotton washable menstrual pads for women. All products are made of Demeter certified 100% Egyptian organic cotton - super-soft, absorbent, breathable, and the most luxurious cotton in the world. We do wholesale and retail via www.sckoon.com
8397
Textil
Imo
otros Textil

Descripción

: Nova Bravo Ltd. Designs, manufactures and distributes high quality , exclusive Organic Cotton Home Textiles and all types of Clothing composed of 100% naturally grown organic cotton, non dyed, or unbleached, or organically dyed . The the production and processing of the company has been certified by IMO ( www.imo.ch ) that is an independent inspection and certification body for organic produce which has the accreditation of inspection and certification according to organic farming regulation EEC 2092/91; 45004 and 45011 (ISO 65) .
8071
Textil
Control Union
otros Textil

Descripción

: t-shirt bio
8010
Textil
Fødevareregion årlius
otros Textil

Descripción

: All goods are certified through SKAL (not as listed above - you did not show SKAL/India -). We produce a complete line of certified organic cotton tote bags. We also produce custom bags and custom product packaging. We sell only finished goods. We do not sell raw materials.
7686
Textil
Demeter Standards Ltd (dsl) Bio-dynamic Agricultural Association In Ireland (bdaal)
otros Textil

Descripción

: organic cotton garments, fabrics and yarn
7644
Textil
Bcs-oko Garantie Gmbh
otros Textil

Descripción

: Established in 2000, Weihai Shinyi Trade Co.,Ltd. has emerged as a leading manufacturer and trader of Chinese hemp textile products. With one of the major hemp knit fabric collections in the world, our large range of products includes fiber, yarn and woven fabric. With a turnover of USD10,000,000 per annum, we are currently selling our products all over the world. Moreover, as a result of our high quality, reliability and world class service, we are able to list the follows for the customers all over the world:(for more products please visit our web: http://www.fabric-sourcing.com/indexs.htm 1.Hemp woven Fabric (Calio, Muslin, Canvas, Twill, Denim, Herringbone) 2.Hemp knitted fabric(Jersey, mesh, fleece, jaquard, towel) 3.Hemp Yarn 4.Organic Cotton, blended with hemp: XY-5186 ORGANIC COTTON TWILL 21 X 12 114 X 56 Xy-5202 Organic cotton/hemp 45/55 spandex poplin 16 x 16 + 40D 54 X 52 Xy-5219 Organic cotton/hemp 45/55 plain 8 x 8 45 x 34 XY-5217 Organic Cotton canvas 10 + 10 x 8 88 x 32 XY-5212 Organic cotton/hemp 45/55 16 x 16 58 x62 XY-5209 Organic cotton/hemp plain 45/55 7 x 7 42 x 35 XY-5200 Organic cotton/hemp twill 45/55 21/2 x 21/2 51 x 47 XY-5195 Organic cotton/hemp denim 45/55 21/2 x 21/2 54 x 52 5.Hemp Blanket and mat 6.Hemp oil for cosmetics and food. 7.Hemp Paper
7397
Textil
Other
otros Textil

Descripción

: Producimos la ropa del algodón del cáñamo el 45% del 55%. Nos especializamos en los t amistosos del eco superior de la calidad, los casquillos, los polos, los oxfords, los bolsos del totalizador, los sweatshirts encapuchados y las camisetas largas de la manga. Precios al por mayor para todas sus necesidades promocionales o personales.