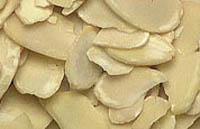 Encontrar vendedores de Ingredientes ecologicos
La guía Greentrade
Haga clic en el número de oferta para obtener los datos de la empresa.
Para obtener las direcciones de correo electrónico, tan sólo ha de suscribirse o nos puede contactar al tel. : +33 1 47 50 02 73
Fax : 33 1 47 50 28 67
Oferta n°
Categoría
Certificación
Producto
9473
Ingredientes
Argencert
Otros ingredientes

Descripción

: All organic grains for human consumption and animal feed + food ingredients such as freeze or air dried and IQF fruits and vegetables
9456
Ingredientes
Quality Assurance International (qai)
Otros ingredientes

Descripción

: Release agents: Bread Pan Oils, Divider Oils, Trough Grease
9221
Ingredientes
Imo
Otros ingredientes

Descripción

: organic mushrooms gardenia yellow food additives feed additives dried vegetables
9201
Ingredientes
Bcs-oko Garantie Gmbh
Vainilla

Descripción

: VAINILLA EN VAINA EXTRACTO NATURAL DE VAINILLA 1X Y 2X LICOR NATURAL DE VAINILLA ARTESANIA DE VAINILLA
9162
Ingredientes
Other
Otros ingredientes

Descripción

: HEAVENLY FOODS IS THE PIONEER GROWER AND EXPORTERS OF ORGANIC PRODUCTS FROM INDIA.
9148
Ingredientes
Bcs-oko Garantie Gmbh
Otros ingredientes

Descripción

: ABONO ORGANICO HECHO DE PULPA DE CAFE MEDIANTE EL METABOLISMO DE LOMBRICES ROJAS AFRICANAS Y CALIFORNIANAS
9144
Ingredientes
Instituto Biodinamico
Otros ingredientes

Descripción

: Sal de un crater de meteorito, purificada, baja en clorudos, sus minerales activadas - un suplemento nutricional semejante a bamboo salt.
9135
Ingredientes
Other
Otros ingredientes

Descripción

: Dear Sir, We are Exporter of Psyllium Husk, Psyllium Husk Powder and their related products. We have a modern factory in Gujarat State (India) to process Psyllium Seeds. We can provide you different purities of Psyllium Husk such as 99 %, 98%, 95%, and 85 %. Our factory also produces Psyllium Husk Powder of different purities and in different particle size from 40mesh to 60mesh fineness, etc. We also Provide you Organic Psyllium Seeds & Psyllium Husk. As our factory is located in the area where the raw Psyllium Seeds are available at the lowest possible prices, we can quote the most reasonable and competitive prices. We would also like to assure you of the very best quality of our products. We shall be glad to provide you any further information that you may need. Please let us know about your interest and requirements. Awaiting your response and with regards, Yours sincerely, Bhavin Patel --------------------------------------- RAINBOW EXPORTS 406, Akik Tower, Opp. Rajpath Club, S.G. Highway, Ahmedabad-380015 (Gujarat), Inida Tel: 0091-79-26870451 Fax: 0091-79-26870437 E-mail: info@rainbowexports.com rainbowexports@hotmail.com Website: www.rainbowexports.com ---------------------------------------
8968
Ingredientes
Ecocert
Otros ingredientes

Descripción

: Spiruline bio
8830
Ingredientes
Control Union
Otros ingredientes

Descripción

: Manufacturar of speciality vegetable oils in particular oils containing GLA for the pharmaceutical, cosmetics and food industry.
8822
Ingredientes
Other
Otros ingredientes

Descripción

: General Range of Organic Products AGRANA Starches & Syrups CORN STARCH, POTATO STARCH, CORN SYRUP, DEXTROSE, MALTODEXTRIN MARKBEECH Prepared Nuts ALMOND, HAZELNUT, COCONUT, PEANUT, WALNUT, PINENUTS, CASHEW, BRAZIL ROCKS Citrus Creams ORANGE CREAM, LEMON CREAM, LIME CREAM, MANDARIN CREAM SYNERGY Flavours & Essences ORANGE OIL, LEMON OIL, MANDARIN OIL, PEPPERMINT OIL, VANILLA Prepared IQF Fruit & Berries STRAWBERRY, RASPBERRY, BLACKBERRY, APRICOT, APPLE, PEACH, BLACKCURRANT, BLUEBERRY, CHERRY, PLUM, PEAR, GRAPEFRUIT, LEMON, ORANGE, CRANBERRY, LINGONBERRY, REDCURRANT, CHERRY, RHUBARB Fruit Concentrates & Purees LEMON, APPLE, ORANGE, GRAPE, STRAWBERRY, PINEAPPLE, MANGO, BANANA, CRANBERRY, CHERRY, BLACKCURRANT, GRAPEFRUIT, REDCURRANT, SLOE, LIME, PAPAYA, BLACKBERRY, BLUEBERRY, PEAR, APRICOT, PEACH, RASPBERRY Prepared Dried & Candied Fruit SULTANA, RAISIN, PRUNE, APRICOT, FIG, DATE, APPLE, LEMON, ORANGE, BLUEBERRY IQF Prepared Vegetables ONION, PEPPERS, CARROT, BROCCOLI, MUSHROOM, LEEK, SWEETCORN, ASPARAGUS, AUBERGINE, CAULIFLOWER, CELERY, COURGETTE, BEANS, PARSNIP, SPINACH, TOMATO, GARLIC, CHILLI, CABBAGE, CELERIAC, FENNEL Fresh Vegetable Purees GARLIC, CHILLI, GINGER Dehydrated & Sun Dried Vegetables TOMATO, POTATO, PEPPER, ONION, GARLIC, LEEK, SPINACH, MUSHROOM IQF & Dried Chopped Herbs BASIL, PARSLEY, OREGANO, CORIANDER, THYME, MARJORAM, CHIVES, DILL, ROSEMARY, SAGE, SPEARMINT, TARRAGON, THYME, BAY LEAF, CHERVIL, PEPPERMINT Aseptic Tomato Ingredients TOMATO PASTE, CHOPPED TOMATOES, PASSATA, PIZZA SAUCE Natural Fruit & Vegetable Colours ELDERBERRY, BILBERRY, CARROT, BEETROOT Ground Spices PAPRIKA, GINGER, PEPPER, CORIANDER, CUMIN, CINNAMON, MUSTARD, CARDAMON, CELERY, FENNEL, GARLIC, MACE, NUTMEG, ONION, TUMERIC, VANILLA, CLOVE, SAFFRON, HORSERADISH Dehydrated Pulses & Beans CHICK PEAS, LENTILS, RED KIDNEY BEANS, HARICOT BEANS, ADUKI BEANS, FLAGEOLET BEANS, LIMA BEANS, MUNG BEANS, SOYA BEANS, YELLOW PEAS, WHITE BEANS, GREAT NORTHERN BEANS Cold Pressed Oils & Baking Fats SUNFLOWER, OLIVE, SESAME, SAFFLOWER, FLAX, RAPE, PALM FRACTIONS Bakery & Oil Seeds CARAWAY, SUNFLOWER, POPPY PUMPKIN, SESAME, SAFFLOWER, RAPE, FLAX Chocolate Ingredients MILK COUVERTURE, PLAIN COUVERTURE, COCOA POWDER, COCOA MASS, COCOA BUTTER Sugars & Sweeteners CANE SUGAR, LIQUID SUGAR, HONEY, MAPLE Dried Pasta & Cereal Ingredients PASTA SHAPES, RICE FLOUR, IQF RICE Dairy & Egg Powders SKIM MILK, WHOLE MILK, EGG WHOLE, EGG YOLK, EGG ALBUMEN Miscellaneous OLIVES, GHERKINS, VINEGAR, TAMARI
8794
Ingredientes
Other
Otros ingredientes

Descripción

: We supply organic food ingredients from controlled organic agriculture organic egg yolk powder organic white egg powder organic apple chips organic apple cubes organic elderberries organic pears pieces dried organic corn starch nativ organic dextrose organic maltodextrin organic potato flakes organic potato starch organic pre-gelatinized cornstarch
8786
Ingredientes
Control Union
Otros ingredientes

Descripción

: DO-IT is a leading company in import and export of certified organic food ingredients (according the Council Regulation EEC No 2092/91 Our product range is extensive, for example: Soyabeans and Soya products from Brazil and China, all year round. Grains, Flours and Flakes, Rice from all over the world in endless varieties. Fats and Oils made from Palm, Coconut, Soya, Sunflower, Olives and more. Sweeteners, Syrups and Sugars for various applications. Specialties such as Wheatgluten, different Starches, Milkpowder and Cocoapowder. And much more…….
8684
Ingredientes
Other
Otros ingredientes

Descripción

: Shea Butter
8497
Ingredientes
Other
Otros ingredientes

Descripción

: GOCA - Guaranteed Organic Cert. Agency out of Fallbrrok, CA. Organic Ingredients for Cosmetic manufacturing.