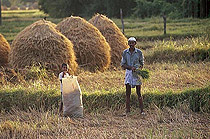 Encontrar vendedores de ecologicos
La guía Greentrade
Haga clic en el número de oferta para obtener los datos de la empresa.
Para obtener las direcciones de correo electrónico, tan sólo ha de suscribirse o nos puede contactar al tel. : +33 1 47 50 02 73
Fax : 33 1 47 50 28 67
Oferta n°
Categoría
Certificación
Producto
39968
Frutas y verduras
Ceres
Frutas o verduras deshidratadas

Descripción

: we are manufaturer and exporter of OEGANIC vegetable,fruits,berries,cereal.we have gotten organic certificated from Ecocert,CERES. we can supply
AD,FD,IQF carrot,beet,broccoli,califlower,leek,pumpkin,potato,tomato,green cabbage, red cabbage,green beans,parsley,garlic,celery,coriander,shallot,onion,bellpepper,radish,spiach,green peas,brussel sprout......strawberry,apple,pear,lingonberry,blueberry,blueberry,blackcurrant,blackberry,sweetberry,rosehip,wild kiwi.
39869
Plantas aromáticas medicinales
Ecocert
Plantas medicinales

Descripción

: We are a company specialised in the production, processing and trading of medicinal organic plants
39871
Textil
Soil Association Certification Ltd
otros Textil

Descripción

: Raw wool 25 micron 10000kg
39865
Productos preparados
Ecocert
Platos preparados

Descripción

: Lasagnes,Hachis Parmentier
39853
Frutas y verduras
Agrior Ltd
Verduras frescas

Descripción

: Green, Red, Yellow, orange Bell Peppers

Ramiro Peppers
39759
Productos cosméticos
Australian Certified Organic
Cuidados del cuerpo

Descripción

: Harmony Harvest developed range of certified organic body care, baby care, hair care and food supplement.
We are located most beautiful and clean natuer island in Tasmania. We use beautiful organic honey,essential oil, seaweed, rosehip and callendula...from Australian gowth.

Out hair care products do not contain any of chemical, not hash to hair, promote beautiful hair also relax mind.

Also we cleate top quolity of organic manities which sooth in 5 star class hotels.
39723
Carnicería chacinería y embutidos
Other
Bovinos , ovinos , porcinos

Descripción

: Head on leaf in carcasses for delivery to Central America
39722
Comestibles
Washington State Department Of Agriculture
Soja y derivados (granos, gérmenes, salsas, postres, tortas)

Descripción

: Dried, ground and processed sprouts
39721
Cafè, té, chocolate
Organic Crop Improvement Association (ocia)
Café y sucedáneos

Descripción

: Green bean, roasted and processed coffee available.
23361
Textil
Control Union
Tejidos

Descripción

: We undertake manufacturing of 100% cotton organic fabrics as per the specification provided by our customers.
39715
Textil
Other
Tejidos

Descripción

: We are certified by FLOCERT GERMANY for Manufacturing of 100% cotton FAIR TRADE woven fabrics
39716
Textil
Other
otros Textil

Descripción

: We are certified by FLOCERT GERMANY for the manufacturing of FAIR TRADE aprons and cotton bags
23360
Textil
Control Union
otros Textil

Descripción

: We are manufactureres of 100% organic COTTON BAGS,FACE TOWELS,TEA TOWEL,KITCHEN TOWELS,BED LINENS & PILLOW CASES.
39641
Aceites
Other
Oliva

Descripción

: .
39640
Especias condimentos
Other
Aceitunas, alcaparras

Descripción

: .