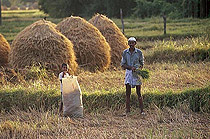 Encontrar vendedores de ecologicos
La guía Greentrade
Haga clic en el número de oferta para obtener los datos de la empresa.
Para obtener las direcciones de correo electrónico, tan sólo ha de suscribirse o nos puede contactar al tel. : +33 1 47 50 02 73
Fax : 33 1 47 50 28 67
Oferta n°
Categoría
Certificación
Producto
39070
Frutas y verduras
Ecocert
Frutas y verduras exóticas

Descripción

: I am the representative of a group of organic exotic fruits producers from Cameroon.
We are EcoCert certified for some of us
We produce papayas, pineapples, bananas, mangos dried and fresh.
39068
Productos azucarados
Comité Andaluz De Agricultura Ecologica (caae)
Miel, gelatina real, todos los productos de la colmena

Descripción

: We are beekeepers organic production dedicated to the beehive, extracting honey, pollen, propolis and jelly.
Our hives are in protected natural areas, high biological value, as the nature reserve of the Montes de Málaga, Paraje Natural Ardales, Sierra de las Nieves (Biosphere Reserve) etc.
Our flora is the typical scrub and some Mediterranean forest. (Rosemary, cantueso, thyme, broom, alhuaga, almoradur, rockrose, jaguarzo, heather, oak, cork oak, eucalyptus, altabaca, thistles, almond, etc.
Handle with hives differentiation chamber chamber breeding and honey or hike melaria extracting honey from these latest with what is not altered the organization of the chamber succeed in breeding and honey higher quality with a moisture content less. The extraction of honey is totally craft, as well as packaging.
We offer our honey in glass bottles ½ and 1 kilogram, in boxes of 15 and 12 jars respectively.
We also offer our honeys bulk packaging, exporters and importers, ect.
We have honey multiflorales of woods and Mediterranean maquis, monoflorales thyme, rosemary, as well as other blooms Azahar, chard, oak, broom, etc. in small quantities.
Our production is organic and is certified by CAAE. control sistem EC ES-AN-00-AE.
We are interested in selling our products to mergado internationally.
If you are interested in our products, please contact us and we will send prices.
Telephone: 0034-659067132
39239
Servicios
Other
Consulting

Descripción

: Irashai Services Ltd was set up in 2005 to help support European Businesses with cultural advice and also export compliance training.
The business supports producers from the EU/UK to sell their products in Japan as well as Japanese producers who wish to sell their organic products in the UK/EU.
30200
Productos dietéticos
Other
Otros productos dietéticos

Descripción

: 01) The Nutrition Facts of red rice bran consists of
68 vitamins and minerals and 107 anti-oxidants.
02) This native organic product is derived from the
pastoral-system red rice that is organically-grown
on mid-elevation volcanic soil from Mount Isarog
in Camarines Sur, Bicol Province.
03) It has the identical traits as that of the
wild-harvest magenta rice described above.
04) For a comprehensive information on rice bran,
please consult the Internet.
05) This organic red rice bran and rice germ
is raw and unprocessed. Its natural state
remains unchanged for five (5) months until
the enzyme lipase and living organisms
begin to take hold and affect product.
8687
Frutas y verduras
Sohiscert Sa
Verduras frescas

Descripción

: Potatoe var. Kennebec, Red Pontiac, Agria. Big-bags or 10kg bags with Bio-label.

Onions var. Grano, also peeled. Big-bags or 10kg nets with Bio-label

Delivery Perpignan palets 1100 Kgs.
39260
Cereales derivados
Other
Oleaginosos, proteaginosos (colza, girasol, soja, sésamo, guisantes, habas)

Descripción

: we have organic soybean,kidney bean,adzuki bean, buckwheat, sunflowerkernels, millet, flaxseeds,and so on,

we have our own organic farms and processing factories,which are certified as organic.

we have always exported to European, USA and Japan market for good quality and service.

if you have some purchse plan, pls contact me directly. I hope we will have the chance to cooperate in the future.

your reply will be much apprecited
39257
Productos dietéticos
Soil Association Certification Ltd
Complementos alimenticios

Descripción

: NEW V-Pro™ is the innovative powdered protein supplement for adding to drinks and meals.

Approved by the Vegetarian Society, it's suitable for all vegetarians and vegans
With its delicate nutty flavour it can be added to virtually any drink or meal, from breakfast cereals, Yoghurts, smoothies and shakes, soups, pasta dishes – it can even be used in baking!
V-Pro™ contains all essential amino acids - and a single serving provides 35% of the Guideline Daily Amount of protein based on a 2,000 calorie diet
V-Pro™ is low in fat, and free from dairy, wheat, gluten, soya, nuts and cholesterol
Approved by the Soil Association - it's completely organic and non-GM
V-Pro™ is easy to digest, and helpful to the digestive system - milled entirely from live viable hemp
39234
Cereales derivados
Argencert
Otros cereales derivados

Descripción

:
BROWN RICE – ORGANIC USDA/IFOAM CERTIFICATED
ORIGIN: ENTRE RIOS - ARGENTINA
Brokens: Max. 8%
Moisture: Max. 13.5%
Paddy: Max. O,3 %
Foreign Matter: 0.30%
1000 kg Bags
39175
Cereales derivados
Other
Oleaginosos, proteaginosos (colza, girasol, soja, sésamo, guisantes, habas)

Descripción

: The Xenon International company is situated in the heart orange city Nagpur ,India.The company has been working with organic farming producer.Certification by SKAL.
our farmer\'s group take the succsesful new crops and the crops are available for sell.the products as :-soyabean,toor (arher)
38385
Especias condimentos
Ecocert
Otras especias condimentos

Descripción

: le gingembre séché: il es fendu en deux et séché. Taux d'humidité 8 -13 % maxi.
38389
Frutas y verduras
Ecocert
Otras frutas y verduras

Descripción

: HIBISCUS

Grade A
2-5% fleurs cassées
Grade B
20 -25 % fleurs cassées
39142
Productos dietéticos
Control Union
Complementos alimenticios

Descripción

: capsulas de 500 mg.
potes de 100 unidades.
potes de 200 , 500 gr.
bolsas de 1 , 2 5 kilos.
39141
Ingredientes
Control Union
Fermentos lácticos, levaduras, melaza y azúcar

Descripción

: granulada en bolsas de kilo.
39140
Frutas y verduras
Bcs-oko Garantie Gmbh
Frutas o verduras congeladas

Descripción

: entero , en rodajas , en porciones
39139
Frutas y verduras
Agreco R.f. Göderz Gmb.
Frutas o verduras al vacío

Descripción

: entero , en rodajas , en prociones.