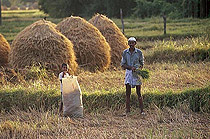 Find sellers of organic
The Greentrade Directory
Click on the offer number to view the company's information.
To obtain the company's e-mail addresses you need to subscribe our services or please contact us at Tel.: +33 1 47 50 02 73
Fax : 33 1 47 50 28 67
Offer N°
Category
Certification
Product
59073
Cosmetic products
Other
Body care

Description

: * up to 100%% USDA certified organic ingredients
* Premium USDA certified organic essential oils in all products
* Chemical & Preservative Free
* Anti aging & super moisturizing for all skin types
* Stylish apothecary glass packaging - reusble and mostly recycled

http://www.myantho.com
63510
Textile
Other
Clothes

Description

: Organic Cotton Baby Wrap

Keep baby warm and cosy with one of our extra large stretch wraps. Made from our beautifully soft organically grown and dyed cotton, it's perfect as a swaddling wrap or a light blanket in the pram or bassinet. White only. 110cmx75cm with binding.
63506
Products for organic farming
Ceres
Fertilizers

Description

: EKO- BG Ldt. was established in 2007. Main activities are production of organic fertilizer by processing manure from cattle in worm composting technology and wholesale trade of red Californian worm /Eisenia Foetida/ in propagating material.
EKO – BG Ltd is one of the founders of the Association Agro Bio World I 2010, uniting 30 farms from Bulgaria and associated members from Latvia "Latvijas Slieku audz?t?ju asoci?cija" Turkey and AC Grup Ltd.
EKO-BG has sales on the Bulgarian market for farmers who produce organic products. We also sell propagating material throughout the country. The export of organic manure and planting material is through the association. EKO –BG Ltd. has a contract with AC Grup Ltd. Turkey for exclusive representation in Turkey and the Middle East for organic fertilizer / Biohumus /. The company is certified from CERES in Reg. EC 834/2007 (resp. EU) NOP and JAS.
Annual production of the farm is more than 10 000 cubic meters of organic fertilizer,according to preliminary contracts with members of the association.
63490
Services
Other
Consulting

Description

: Lupuna Consultores S.A.C. is a peruvian company created to offer operational and regulatory advisory to producers, manufacturers and traders who seek for Organic Certification by third party.

Our consultants have years of experience in inspection and certification of Organic products under the main organic standards worldwide. As we are located in Latin America we have the experience of having worked with Internal Control System Schemes, small, medium and large agricultural farms, manufacturers and exporters of a wide range of produce.

Lupuna Consultores objective is to improve the knowledge of the organic operations in order to let them understand the dynamics and principles of the organic management, reaching the goal of a successful certification, with an appropriate balance of productivity and sustainability.

If you want to know about our services please visit the Web page: www.lupunaconsultores.com.pe or contact us to informes@lupunaconsultores.com.pe.
63504
Drinks
Other
Non-alcoholic beverages (water, fruit, vegetable juice)

Description

: We sell prepared tropical fruits
63484
Products for organic farming
Ceres
Fertilizers

Description

: microbakterial fertilizer varieties to root-thriving, stem stabilization, increasing the number of flowers and increase in efficiency
63471
Grocery products
Other
Other grocery products

Description

: We cater Certified Organic farm products and Certified Organic Food The Product is directly sourced from Farm at Uttarkhand,Thus Eliminating Major Supply Chain to reduce Price. Products - Organic sugar, Org. Honey, Org. Jaggery, Org. Soybean, Org. Wheat,four, Org. Yellow Corn, Org. Rice, Org. Spice,etc.
63476
Cereals & derived products
Other
Rice, buck wheat, oats, rye, various

Description

: Certified organic rice
Pusa Basmati Jayshree 1121
The grains of basmati rice are longer than most other types of rice. Cooked grains of Basmati rice are characteristically free flowing rather than sticky, as with most long-grain rice. Cooked basmati rice can be uniquely identified by its fragrance. This variety of rice is known for its extraordinary length, which can be as much as 9.5mm for a single grain.
63482
Sugar & honey products
Other
Honey, royal jelly, bee hive products

Description

: Certified organic honey

Honey is derived from the nectar of flowers collected by the honeybees. Besides acting as an excellent ingredient in cooking, the healing properties of honey also make its greater use in medicines also. Honey in India is found in different forms. Common forms of honey are comb honey, cream honey, liquid honey etc. It is believed that Kashmir Honey is the tastiest form of honey.
63474
Cereals & derived products
Other
Flour

Description

: certified organic flour

Wheat flour is high in nutrients. Because of its fiber properties, wheat flour is the first choice of the health conscious people. Wheat flour is used to make rotis, parathas etc. for daily meal. There are various other uses such as in bread and other bakery products as well as in many other recipes in which wheat flour is used as main ingredient.
63467
Grocery products
Other
Other grocery products

Description

: Kelkar Canning Pvt. Ltd. is the Private Limited Company, which is promoted by members of Kelkar family. Kelkar Canning Pvt. Ltd. is the part of 'Kelkar Group' which represents quality Konkan food products in food industry. The company having multi fruit processing unit at Nevare ( Ratnagiri) in Maharashtra, which is commenced from May 2010.
Of the different varieties of mango the Ratnagiri Alphonso Mango is the most highly appreciated in India for its delicious taste and the quality of those grown in Western Ghats of Konkan in Maharashtra has been attributed to the peculiar combination of climate and soil. Pulp from this variety is now available as a long life product.
Currently, company producing canned Ratnagiri Alphonso Mango Pulp, variety of Pickles, Jams, Syrups and range of 18-20 Konkan food products and supplying to Maharashtra, Karnataka, Kerala and Gujarat. The two-acre plant set up is semi automated and has production capacity 2 tonnes per hour. The indigenous canning factory in Konkan region (West Coast of Maharashtra, India) to have gone beyond processing of mangoes to standardizing its manufacturing process with international food safety certifications. Company has been awarded by 'KOSHER' and 'HALAL' food certifications, and manufacturing premises approved ISO 22000:2005 (TUV). For the consistent availability of the raw material (mangoes) Kelkar Group planted over 4000 Alphonso Mango orchards.
Originally, M/S. Kelkar Canning established in 1976 as proprietary unit and since producing quality "Ashok Ratnagiri Alphonso Mango Pulp and range of Konkan food Products'. To meet the increasing demand and to open the international market, 'Kelkar Group' has set up newly multi fruit processing plant in the name of 'Kelkar Canning Pvt. Ltd.' with international standards and regulations.
63462
Products for organic farming
Other
Other products for organic farming

Description

: 100% ORGANIC VERMICOMPOST FROM MEXICO
63460
Animal food
Other
Other animal food

Description

: 100% ORGANIC VERMICOMPOST FROM MEXICO
63459
Textile
Other
Clothes

Description

: organic clothes
63419
Drinks
Ecocert
Plant base drinks (herb teas, concentrates, elixirs)

Description

: Huile d'argan en vrac, produits finis.