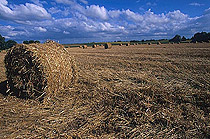 Buy organic
Offers to sell
To obtain the company's identification, click on the offer number.
Offer N°
Category
Certification
Origin
Product
Validity
Date offer
66914
Fruit & vegetables
Ecocert
China
Exotic fruit and vegetables
2017-12-12
2015-06-30

Description

: Organic Dried Goji Berry Series – Superior: We adopt international quality standards from picking, washing, to processing and sift impurities and broken berry out strictly to achieve high guaranteed
81874
Cosmetic products
Other
India
other Cosmetic products
2018-06-12
2015-06-30

Description

: Nirja henna natural powder is used for body decoration, temporary tattooing on the skin as well as on hair. The herbal natural henna powder is derived from henna leaves grown on an evergreen shrub 3" to 5" tall which is slow growing, bright green, foliage, dense and compact with dainty. The leaves of this shrub are dried naturally and then finely meshed to get the henna natural powder. The henna natural powder contains no artificial ingredients which can harm the skin or hair. The henna paste made from henna natural powder has been used as a mark of celebration in different festivals and occasions like Diwali, Eid, weddings etc. since years.
81778
Cereals & derived products
Other
Pakistan
Rice, buck wheat, oats, rye, various
2017-10-10
2015-06-23

Description

: When you have a demand for Organic certified brown and white Super Basmati rice, than do not hesitate to ask me a quote. we have superb quality from Pakistan and have good prices.That is the reason we work in Europe, with a lot of the biggest traders. We have NOP USDA organic en sell in bulk and private label pp and paper packaging



Super Organic White Rice (Crop 2014-15)

Quality

Values

Broken Max

2%

Damage Dis, Dis color

0.50%

AGL

7.15 mm

Constrasting Variety Max

2%

Moisture

12.5%

Kett Degree (Whiteness)

40Kett

Chalky

3%

Foreign Matter

NIL



Super Organic Brown Rice (Crop 2014-15)

Quality

Values

Broken Max

2%

Min Milling Yield

80%

Damage Heat/Yello

1.00%

Damage Dis, Dis color

1.50%

AGL

7.40 mm

Red

1%

Green

4%

Moisture

13%

Paddy Grains

0.3%

Chalky

4%

Shrivelled

2.5%

Other Varieties

5%
72529
Fish & seafood
Other
Madagascar
Seaweed
2017-03-30
2015-06-04

Description

: La société Madalg est spécialisée dans la culture d'algues rouges de la famille Kappaphycus Alvarezii ou Eucheuma Cottonii Alvarezii dans le sud-ouest de Madagascar plus précisément sur la commune de Morombe.

A terme nos sites de productions s'étendront sur 150 hectares, et notre prévisionnel de production est de l'ordre de 10 000 tonnes par an.
Toute la production est intégrée, nous contrôlons de ce fait tout le process depuis le bouturage en mer jusqu'au compactage des algues.
Un laboratoire de contrôle qualité et en cours d'installation.
Actuellement la société compte plus d'une centaine de personne dédiée à la production.
Le staff de la société est Français, la supervision terrain est assurée par des locaux.

Notre démarche est de pouvoir proposer une source d'approvisionnement en algues rouges pour l'extraction de Carraghénanes avec une approche Qualité et ainsi sécuriser une partie de vos productions.
62788
Drinks
Other
India
Plant base drinks (herb teas, concentrates, elixirs)
2017-12-31
2015-05-26

Description

: Lakefield Farms - The Art of Tea Drinking:
25 round tea bags in a silver tin that preserves freshness (5 flavours). Label design by an Indian Artist exclusivly for this brand.

Weikfield Organic - The awarded elegant Design Box
The independent International Quality and Taste Institute ITQI, Brussels, awarded our Weikfield Organic Golden Mango Tea with the Superior Taste Award 2006. Organic Tea in squared tea bags and packed in hermetically sealed sachets to preserve freshness.
81527
Fruit & vegetables
Other
Perou
Dried fruit
2017-01-29
2015-05-21

Description

: We are a freeze dry company, our team has 30 years of experience in the freeze died industry, we specialized in Tropical Organic Fruits and Fair Trade, Banana Slices, Mango Chunks
71982
Commodities
Ceres
Philippines
Sugar
2017-12-30
2015-05-21

Description

: organic coconut sugar made from freshly harvested 100% pure coconut sap
72042
Dietetic & health foods
Other
Australia
Other dietetic & health foods
2017-10-10
2015-05-21

Description

: We offer a wide variety of eating options to suit all dietary requirements. Choose from hot or cold food, coffee carts and snacks, platters and buffets, formal dinners or BBQ's, with full service and equipment available
72047
Cleaning & hygiene in a sustainable way
Other
USA
other Cleaning & hygiene in a sustainable way
2017-02-01
2015-05-21

Description

: Freshana's® fully organic Air Purifier eliminates odors instantly!

It is completely safe for kids, adults and pets. It doesn't mask odors like the harsh or "scented" products on store shelves. It actually gets RID of odors, and leaves you with an odor-free, toxic-free, environment. Saving you time and money!

The Freshana Air Purifier that you are looking at right now is revolutionizing industries: hotel, manufacturing, and, soon, the oil industry – and you can have all three industries right in your own home or small business – and you can have it all in one aerosol can.

You think there may be an odor too strong for our Freshana Air Purifier? It eliminates the worst of the worst: fish, urine, feces, bodies, pets, ammonia, food, cigarette and cigar smoke – you name it! Our Air Purifier can turn a smelly room or house into a place that is as fresh as the great outdoors in seconds – and do it organically.

Freshana® is the ONLY patented, all-natural, food-grade, 100% organic, complete odor remediator in the world!

Case of twelve 14-ounce or 2.5-ounce cans.
71780
Fruit & vegetables
Other
India
Other fruit & vegetables
2017-07-14
2015-05-21

Description

: The Farm is currently one of the largest privately owned Organic farms in India with over 350 acres under cultivation. We grow paddy, wheat, sugarcane, barley, sesame seeds, mustard seeds, turmeric, ginger, lentils, vegetables and have large mango, lemon, guava, papaya, and other fruit orchards.

We are fortunate to have abundant varieties of very old indigenous trees.
71781
Medicinal & aromatic plants
Other
India
Other medicinal & aromatic plants
2017-12-12
2015-05-21

Description

: Certified organic basil


Strict international organic production principles have been adhered to for the past 5 years, and we are certified organic by SGS.

The cultivated area is surrounded by bush jungle and forest areas and is free from air, water, and industrial pollution. As this is a drought affected area, emphasis is on water management and conservation i.e. creating check dams which ultimately form lakes and re-charge the aquifer.
The aim of the farm is to make it a viable enterprise so that the surrounding villages are also convinced of the benefits in organic farming. 10% of profits have been set aside for uplifting women and children.

It is our vision to create a model in social responsibility and sustainable development in the face of climate change.
81519
Herbs, spices & condiments
Ecocert
India
Spices, peppers
2017-02-15
2015-05-21

Description

: WE SUPPLY ORGANIC HERBS AND SPICES.

THE FOLLOWING:
PEPPER
TURMERIC
CARDAMOM
CINNAMON
VANILLA
MUSTARD
CHILLY
FENUGREEK
81518
Medicinal & aromatic plants
Other
Iran
Other medicinal & aromatic plants
2018-12-10
2015-05-21

Description

: 1. Dried Roses
We can supply all kind of Dried Roses specially Damask Rose and Sanaz Roses in different sizes and colors.

2. Borage
3. Manna of hedysarum
4. Tragacanth
...
All kind of Herbs are available upon your request.
81517
Herbs, spices & condiments
Other
Iran
Other herbs, spices & condiments
2018-12-10
2015-05-21

Description

: Saffron from Iran is the best product in the World. Our product is organic and high quality.
81516
Medicinal & aromatic plants
Other
Iran
Medicinal plants
2017-01-05
2015-05-21

Description

: Organic medicinal plants

About us:

Leading company in research, development and manufacturing of herbal medicine products in Iran



Development of traditional medicine in Iran by producing natural products in the form of modern and competitive pharmaceuticals (industrializing of traditional pharmaceuticals);
Iran's efficient entry into regional and trans-regional herbal medicine market and export of herbal pharmaceutical product from raw materials to finished goods;
Quality and quantity promotion of organic farming industry in order to produce healthy natural product in the country;
Creating direct and indirect job opportunity for hundreds of people in the country.