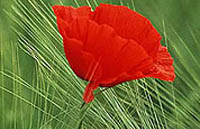 Produits cosmétiques bio
Offres de vente
Pour identifier la société, cliquer sur le numéro de l'offre
Offre N°
Catégorie
Certification
Origine
Produit
Validité de l'offre
Date de l'offre
83091
Produits cosmétiques
Other
Emirats Arabes Unis
Soins du corps
2019-02-15
2018-04-18

Description

: Nazel International is a sales and marketing agency that exclusively represents the most prestigious brands in the Professional Beauty Industry and with that said we are proud to represent 2in1 Creative Energy Candles ,one of the hottest US brands in the organic industry as well as hotel spas in the United States like the Ritz Carlton . Creative Energy Candles are especially loved by clients because it penetrates to the lipid layer of the cells, skin is left soft and moisturized, not greasy or goopy.


Made from the finest quality of Organic Extra Virgin Coconut oil, Soybean Wax, Vitamin A , E ,K and deeply enriched with essential oils, Creative Energy Candles array of scents guarantees to tantalise your senses.

Our UNIQUE 2in1 luxurious candle when melted can be applied directly to the skin either hot or cold earning high ratings as a hydrating lotion to smooth those pesky fine lines away.
The Candles
94909
Produits cosmétiques
Other
Inde
autres Produits cosmétiques
2020-02-10
2018-04-18

Description

: We are pleased to introducing ourselves as a leading Cultivator, Manufacturer of Henna (Lawsonia Inermis), Bio Hair Color, Bio Herbs: Skin, Hair & health Care Products. Since-1979.

HENNA (LAWSONA INERMIS) AND HERBAL PRODUCTS:

1. Natural Henna leaves: (Whole and Crushed).

2. Natural Henna Powder.

3. Cassia Obovata Powder.

4. SPA: Natural Henna Powder. (Triple Sifted).

5.Beauty Salon: Natural Henna Powder. Body art and Hair color.

6. Herbal Henna Powder: Hair color.

7. Henna Tube & Cone: Body Art, Tattoo.

8. Henna Tattoo Kit.

9. Henna Seeds: Tissue culture treated 99.5% cultivation.

BIO HAIR COLOR:

10. Bio Hair Colors: 12 color shades.

BIO HERBS HAIR AND SKIN CARE:

11. Bio Herbs Powder - Skin, Hair & Health Care

HENNA HAIR DYE POWDER.

12. Henna Based Hair Dye Powder.

Bulk Packing: Jute bags, HDP bags, Craft Paper Bags.

Consumer Packing: Cotton bag, Polyester plan & Zipper lock standup pouch, paper pouch and Duplex box.

Henna (Lawsonia Inermis), Bio Hair Color, Bio Herbs: Skin, Hair & Health Care Products are based on the principle of Indian ancient herbal science.

Our experience has enabled us to provide our customers a total solution for creating new brands with high product image, which is so good and closed enough to compete with those of International brands.

If you have any question, please feel free to contact us.
94908
Produits cosmétiques
Other
Espagne
Soins du corps
2020-02-10
2018-04-18

Description

: Aceite orgánico de argán
94906
Produits cosmétiques
Other
Inde
Soins du corps
2020-02-02
2018-04-18

Description

: SoulTree is the only Indian Brand to offer certified-natural personal care and beauty products. All our products use authentic Ayurvedic recipes and honestly sourced natural, organic ingredients that do no harm, only good.
82795
Produits cosmétiques
Consejo De La Producción Agraria Ecológica De Naverra
Espagne
Soins du corps
0000-00-00
2018-03-28

Description

: Established in Navarra, Spain, in 2002, Josenea - Irati Organic is one of Spain's largest producers of natural personal care, organic herbal teas, health products, organic foods, vitamins and supplements, beverages, confectionary, snacks and biscuits.
82850
Produits cosmétiques
Other
Italie
Soins du corps
2019-02-02
2018-03-28

Description

: Based on ecological plants

Josenea labor association it's a source of inspiration for Irati Organics to guarantee the highest quality in each and every one of its products. In the manufacturing process, only the best raw materials have been used: 100% ecological, medicinal and aromatic plants produced by Josenea labor association. In the Bordablanca farm, fed by the Irati River, Josenea cultivates 100% in an organic way more than 60 different varieties of medicinal and aromatic plants. Neither pesticides nor chemical fertilizers are used and special care is put in the cultivation guaranteeing the conservation of the active beginning. The plantation of ecological cultivation allows us to reach the main mission of the association. Since 2002 Josenea's main objective is to integrate in the labor market people, who find more difficulties at the time of joining the labor market.
82915
Produits cosmétiques
Other
Zimbabwe
Soins du corps
2019-02-15
2018-03-28

Description

: We manufacture a range of body and skin care cosmetic products using a blend of sustainably harvested, ethically traded wild African oils (e.g. Baobab, Marula, Trichelia etc) and Ayurvedic ingredients creating a highly exotic, eclectic range of products with potent, proven skin-care benefits. Our products include:
100% vegetable oil, handmade soaps
SLES/SLS and parables free body lotion, shower gel, shampoo, conditioner
Body Butter
Face Scrub
Face Pack
Men's pre-shave oil
Shaving cream
After-Shave Balm
100% natural beeswax lip-balms
43975
Produits cosmétiques
Bcs-oko Garantie Gmbh
Afrique du Sud
autres Produits cosmétiques
2020-07-30
2018-02-22

Description

: Nautica Organics SA is very proud to bring into the market place BCS certified Organic and cold pressed oils. We process the major percentage of our oils personally on our Certified Organic farm near Clarens in South Africa.

These include the Nautica Organics' Organic Rose hip oil, Organic Flax seed oil (imported seed), Organic green Pumpkin seed oil (imported seed), Organic Sesame(imported seed) and Organic Sunflower oil as well as our Helichrysum essential oil.

Our Organic Coconut , Tea tree & Baobab oil come from very reliable sources in southern Africa as do our other non - organic products. To find out more about how our effective these natural products are, subscribe to www.mercola.com.

Our Organic teas originate in SA, some from our own farm. We are in fact the only producers of Organic Rose hip and Flax seed oil in SA. We are very proud to be associated with Esse organic skincare, Absolute Organix & Soil.
66426
Produits cosmétiques
Other
Belgique
autres Produits cosmétiques
2020-05-08
2018-02-22

Description

: organic raw materials for cosmetic products and medicinal or aromatic plants for essential oils.
82846
Produits cosmétiques
Other
Maroc
Soins du corps
2020-02-02
2018-02-22

Description

: Huile de pépins de figue de barbarie bio
82847
Produits cosmétiques
Ecocert
Maroc
Soins du corps
2020-02-02
2018-02-22

Description

: Huile d'argan cosmétique bio
75109
Produits cosmétiques
Other
France
Soins du corps
2019-12-20
2018-02-06

Description

: Seul producteur, créateur et transformateur de lait d'anesse frais et bio à assurer la traçabilité totale de la production à la transformation
72039
Produits cosmétiques
Other
Turquie
Soins du corps
2019-12-29
2018-01-23

Description

: After Shave Cologne-Balm
83256
Produits cosmétiques
Other
France
Soins du corps
2019-02-15
2018-01-23

Description

: Produits créés par le Docteur Séfora Carneiro Médecin née et ayant étudiée à Rio, de nationalité Brésilienne, membre de la SFME (Société Française de Médecine Esthétique).
Trois produits « cosméceutiques » (sous la marque Parisii Paris), vraiment différents et novateurs, notamment par :

Leur emballage
Celui-ci est sans doute unique au monde, car notre papier contient des graines vivaces, qui une fois planté et arrosé, poussera...

La philosophie des produits
Tous nos produits sont à base de produits originaires du Brésil
Nous recherchons à être le plus proche de la nature, à travers l'utilisation de composants Bio dès que cela est possible, combinés à des principes actifs brevetés, testés et reconnus sans aucun dommage pour la santé.
? Nos formules sont particulièrement riches et tous nos produits réalisés à froid, afin de ne pas en abimer les composants.
? Nos produits sont évidemment sans paraben, colorant, parfum… bref, les plus naturels possibles.

L'originalité de nos produits
Chacun des produits rend hommage au 7ème art en rappelant par son nom le titre d'un film.

1. The Living Delight
Crème de Nuit
A base notamment de :
Acide Hyaluronique - Gelée Royale Bio – Complexe pré et probiotique - Combinaison d'algues et saccharides patentées – Huile de Buruti – Resveratrol - Aloe Bardensis - Ascorbyl Tetraisopalmitate - etc. pour au total plus de 50 composants.

2. Beyond the C
Huile pour le Visage
A base notamment de :
Extrait de Réglisse Bio - Vitamine C - Thé Vert Bio - Huile de Rose Muscat - Huile de Figue de Barbarie - Huile de Son de Riz -
Huile de Papaye - Huile de Pépins de Raisin - Huile de Noix du Brésil - Huile de Buriti - etc. pour au total plus de 30 composants.

3. Body & Soul
Huile pour le Corps
A base notamment de :
Centella Asiatica Bio - Extrait du Marronnier d'Inde - Huile de Citrullus Lanatus - Huile d'Amande Douce - Rosa Muscat Bio –
Huile de Buriti - Absolue de Cacao - Extrait de Rosa Damascena - Absolue de Rose – etc. pour au total plus de 25 composants.

4. Et à venir : For Your Eyes Only, Sérum pour le Contour des Yeux.
62566
Produits cosmétiques
Other
Suède
autres Produits cosmétiques
2019-07-20
2018-01-23

Description

: We specialize in the development and marketing of exclusive cosmetic henna products and always aim at being the best at what we do.