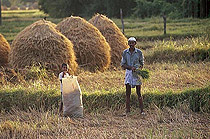 Trouver un vendeur de bio
L'annuaire Greentrade
Cliquer sur le numéro de l'offre pour obtenir les coordonnées de la société.
Pour obtenir les adresses emails, abonnez-vous ou contactez-nous au : Tél. : +33 1 47 50 02 73
Fax : 33 1 47 50 28 67
Offre N°
Categorie
Certification
Produit
83178
Produits cosmétiques
Qualite France
Soins du corps

Description

: Produits créés par le Docteur Séfora Carneiro Médecin née et ayant étudiée à Rio, de nationalité Brésilienne, membre de la SFME (Société Française de Médecine Esthétique).
Trois produits « cosméceutiques » (sous la marque Parisii Paris), vraiment différents et novateurs, notamment par :

Leur emballage
Celui-ci est sans doute unique au monde, car notre papier contient des graines vivaces, qui une fois planté et arrosé, poussera...

La philosophie des produits
? Tous nos produits sont à base de produits originaires du Brésil
? Nous recherchons à être le plus proche de la nature, à travers l'utilisation de composants Bio dès que cela est possible, combinés à des principes actifs brevetés, testés et reconnus sans aucun dommage pour la santé.
? Nos formules sont particulièrement riches et tous nos produits réalisés à froid, afin de ne pas en abimer les composants.
? Nos produits sont évidemment sans paraben, colorant, parfum… bref, les plus naturels possibles.

L'originalité de nos produits
Chacun des produits rend hommage au 7ème art en rappelant par son nom le titre d'un film.

1. The Living Delight
Crème de Nuit
A base notamment de :
Acide Hyaluronique - Gelée Royale Bio – Complexe pré et probiotique - Combinaison d'algues et saccharides patentées – Huile de Buruti – Resveratrol - Aloe Bardensis - Ascorbyl Tetraisopalmitate - etc. pour au total plus de 50 composants.

2. Beyond the C
Huile pour le Visage
A base notamment de :
Extrait de Réglisse Bio - Vitamine C - Thé Vert Bio - Huile de Rose Muscat - Huile de Figue de Barbarie - Huile de Son de Riz -
Huile de Papaye - Huile de Pépins de Raisin - Huile de Noix du Brésil - Huile de Buriti - etc. pour au total plus de 30 composants.

3. Body & Soul
Huile pour le Corps
A base notamment de :
Centella Asiatica Bio - Extrait du Marronnier d'Inde - Huile de Citrullus Lanatus - Huile d'Amande Douce - Rosa Muscat Bio –
Huile de Buriti - Absolue de Cacao - Extrait de Rosa Damascena - Absolue de Rose – etc. pour au total plus de 25 composants.

4. Et à venir : For Your Eyes Only, Sérum pour le Contour des Yeux.
83177
Café, thé, chocolat
Other
Café & succédanés

Description

: cafe organico
83117
Epices condiments
Ecocert
Épices, poivres

Description

: We provide premium quality spices and herbs from India all our 100% organic certified and of premium quality.

We give total assurance on
1. Quality
2. Timely delivery
3. Competitive Prices
4. Complete Transparency
83129
Textile
Inac
Habillement

Description

: man,woman dress
83121
Fruits legumes
Ecocert
Légumes frais

Description

: Certified Organic Okra. Fruit length 3" to 5". Will be packed in 5kgs carton boxes as per APEDA norms.
83120
Fruits legumes
Ecocert
Fruits frais

Description

: Red lady Papaya. certified Organic Fruit. Fruit weight will be between 500 grams and 1.5 kgs. will be covered with Foam net and packed in carton boxes.
83114
Ingredients
Lacon Gmbh
Matières aromatisantes, colorants, gélifiants

Description

: Paprika color, Capsaisin, Curcumin, Piperine ...
83113
Plantes aromatiques medicinales
Lacon Gmbh
Huiles essentielles

Description

: Essential Oils, Oleoreins, Deodorized Oils, Spa Oils, Total Extracts
83112
Epices condiments
Lacon Gmbh
Épices, poivres

Description

: Black Pepper, Ginger, Turmeric, Cardamom, Nutmeg, Fennel, Cumin ...
79298
Plantes aromatiques medicinales
Sativa, Desenvolvimento Rural Lda
Autres plantes aromatiques medicinales

Description

: We'll produce plenty spiecies of Aromatic and Medicinal Plants by request.
Mentha x piperita, Thymus Citriodorus...
83111
Plantes aromatiques medicinales
Ecocert
Plantes aromatiques

Description

: bonjour je suis récolteur de plantes aromatiques
je cherche partenaire pour la vente de mes PLANTES AROMATIQUES thym ,romarin ,laurier sarriette toute ses plantes sons issue d'une récolte a la main dans les montagne et plaine de toute la Provence.
83079
Produits diététiques
Other
Extraits de plantes fraîches

Description

: Fresh, potent Sceletium tortuosum powder for anti-stress, mood enhancer and to help with focus.
83080
Produits diététiques
Other
Produits de l?effort

Description

: Fresh, potent Sceletium tortuosum teacut for anti-stress, mood enhancer and to help with focus.
83031
Huiles
Comité Andaluz De Agricultura Ecologica (caae)
Olive

Description

: we are producer and packer organic extra virgin olive oil.
We are a family industry, we packer in glass, tin or pet, since 250ml to 5 liter
56209
Plantes aromatiques medicinales
Other
Plantes médicinales

Description

: For over 30 years we have helped set the trend by growing and sourcing the UK's largest range of high quality ingredients for a diverse range of customers in the herbal tea, food, health & beauty and medicinal markets. Our customers, based in the UK and worldwide, range from herbalists with small scale practices to the most respected organic brands including Pukka Herbs, Neal's Yard and Riverford.