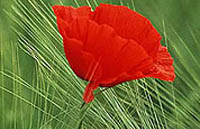 Buy organic Cosmetic products
Offers to sell
To obtain the company's identification, click on the offer number.
Offer N°
Category
Certification
Origin
Product
Validity
Date offer
70138
Cosmetic products
Other
United Kingdom
other Cosmetic products
2021-05-10
2019-08-13

Description

: A pioneering brand established in 1997, Green People is the leader in certified organic body care products. With an extensive range of natural products – shampoos, face creams, sun lotions and body washes to name just a few – it is one of the biggest names in organic beauty in the UK.
80715
Cosmetic products
Other
Romania
Perfumes
2021-12-31
2019-08-13

Description

: Lavander oil
76798
Cosmetic products
Other
Australia
Body care
2020-10-12
2019-06-05

Description

: We are an Australia's original and most experienced manufacturer of certified organic contract cosmetics brands. We are multi-award winning and recipient of numerous Federal and State R&D awards.

Our company also manufactures cosmetics for craft and cottage industries, large retailers and for famous international brands which are sold here and throughout the world.
60457
Cosmetic products
Ecocert
Spain
Body care
2020-02-10
2019-05-21

Description

: Jabón hecho a mano con aceite de oliva virgen extra ecológico y aceites esenciales cítricos. Proceso en frío.
70600
Cosmetic products
Other
USA
other Cosmetic products
2020-03-03
2019-05-21

Description

: * 99% USDA certified organic ingredients
* Premium USDA certified organic essential oils - Patchouli, Orange
* Chemical & Preservative Free
* Anti aging & super moisturizing for all skin types, especially dry, damaged
* Sensual, exotic, floral-citrusy-earthy aroma
* Creamy, smooth, light texture
* Stylish cobalt blue apothecary glass with elegant silver metal closure
90675
Cosmetic products
Other
Kenya
Body care
2020-12-12
2019-05-14

Description

: Arbor Oils of Africa creates personal care products using wild harvested African plant ingredients and perfumes. The company also specializes in the distillation of frankincense and myrrh essential oils. The frankincense and myrrh is certified organic. Wild harvest collection is sustainable and is an important new source of income for several communities, particularly in the arid areas
90776
Cosmetic products
Other
USA
Body care
2020-02-15
2019-05-14

Description

: Amrita bases its sourcing of essential oils and other ingredients, as well as the principles of product formulation, on the holistic healing paradigm. In addition to organic farming, the evaluation of the holistic vibrational quality and scent of the ingredients is a core element in sourcing essential oils and other ingredients.
91590
Cosmetic products
Other
Italy
Body care
2020-02-02
2019-05-14

Description

: From 2015, Petit Jardin Milano's cosmetics have been enriched with organic ingredients coming from certified organic farming only. We use "organic beauty" concept to produce beauty care that can suit everyone.

We use clinically proven extracts including pure aloe vera, argan oil, extra virgin olive oil, wheat germ oil, sweet almond oil, rosehip oil and many others that are safe for any type of skin.

In addition, all of our cosmetic products are not tested on animals. Currently, we have entrusted our beauty brand to 30 international distributors worldwide.
70135
Cosmetic products
Other
France
other Cosmetic products
2020-05-04
2019-03-27

Description

: OLIV' in Provence. Professional Skincare. 100% Geolocated. 0% Paraben, synthetic, colorants etc...
97440
Cosmetic products
Other
Morocco
Body care
2020-11-21
2019-03-26

Description

: Private Label Natural Moroccan Argan Oil Shampoo - Paraben & Sulfate Free:

Argan oil is often used as a hair treatment. It is extremely beneficial for hair and scalp, and is commonly used as a conditioner.

Vitamin E is extremely beneficial for hair, and is found in argan oil in high quantities. Vitamin E promotes healthy hair growth as it contains antioxidants, which help boost cells and encourage them to produce healthy hair – it has even been used for hair regrowth.

Using Argan Oil as a Shampoo:

Argan oil is often used as a key ingredient in shampoos due to its ability to restore softness, strength and shine to hair. It is an ideal ingredient to search for in a shampoo for anyone suffering from dry, brittle hair or hair damaged by chemicals and coloring.

Compositions:
BIO MISS Natural Argan Oil Shampoo is free from harmful ingredients, free from paraben and free from sulfate.
75232
Cosmetic products
Other
Italy
other Cosmetic products
2020-02-10
2019-03-25

Description

: THE NATURAL BASE
Bioearth solar products are formulated with natural bases made with vegetable ingredients and organic oils. No aggressive preservatives (e.g. Parabens), chemical emulsifi ers (PEGPPG), dyes, perfumes, petroleum derivatives are used. The products are rich in vegetable oils, plant extracts with antifree radical action.

Bioearth has decided NOT to use any petrochemical solvents (PEG/PPG and propylene glycol) in its products. In particular, the Bioearth Sun line is formulated without propylene glycol because, in addition to being of petrochemical origin, it is reasonable to suspect that it may facilitate the absorption of the products at skin level.
84175
Cosmetic products
Other
Syria
Body care
2020-07-07
2019-02-25

Description

: La arcilla blanca o caolín es rica en alúmina, reconocida para sus virtudes cicatrizantes.

Tiene propiedades cubrientes y esta la arcilla la más hidratada.



***certificado por Ecocert Greenlife según el estándar COSMOS.
73071
Cosmetic products
Ecocert
Poland
Body care
2020-02-10
2019-02-25

Description

: Cosmetics with Shea Butter such as: hand cream, face cream, foot cream, clear Shea butter, face mask
82033
Cosmetic products
Other
Morocco
Body care
2020-02-02
2019-02-25

Description

: huile d'argan cosmétique bio, Certifié par ECOCERT NOP, AB et USDA.
82035
Cosmetic products
Other
Morocco
Body care
2020-02-02
2019-02-25

Description

: Produits cosmétique bio a base d'huile d'argan bio et huile de figue de barbarie bio.