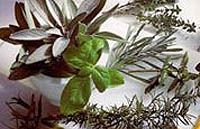 Buy organic Medicinal & aromatic plants
Offers to sell
To obtain the company's identification, click on the offer number.
Offer N°
Category
Certification
Origin
Product
Validity
Date offer
85751
Medicinal & aromatic plants
Other
Albania
Other medicinal & aromatic plants
2022-07-04
2020-04-06

Description

: Fresh natural herbal plants for medicinal and cosmetics/perfume use. Top grade and high quality products exported 80% in USA and 17% in Europe. Plants originated from the natural various lands of Albania
85753
Medicinal & aromatic plants
Other
Sri Lanka
Other medicinal & aromatic plants
2022-07-04
2020-04-06

Description

: Hello,

My Name is Charith from Pure Pride Spices & Herbs, a company based in Western Province of Sri Lanka, is offering well-known spices & herbs. Pure Pride Spices & Herbs is one of the largest source of Natural and Certified Organic Sri Lankan herbs, spices, fruits, vegetables, extracts, oils, and other botanical products.
We mainly work with farmer & producer groups affiliated to several recognized associations, such as Fair Trade, USDA Organic, Control Union, ISO 9001, etc. These groups are based in different parts of this country.
At Pure Pride, quality is a way of life. The controls start from cultivation and continue through all processes till delivery to the customer, ensuring best quality and service. Pure Pride, unparalleled quality control methods utilize well laid norms, knowledge and technical expertise by our growers, collectors, operators, and warehousing & production personnel. Specification Sheets, Certificates of Analysis, and Material Safety Data Sheets are provided for every product. Our products are free from sterilizers.

Kindly refer our product range: Cinnamon, Cardamom, Black Pepper, White Pepper, Lemon Grass, Coriander, Ginger, Cloves, Nutmeg, Curry Leaves, Turmeric, Etc.
Kindly let us know if you have any requirements for any of our products. We are happy to send you samples for your consideration.
Hope this will be a start for a mutually benefited business for both parties.
Best Regards,

Charith Hewagamage.

132/80, Wimana Road, Homagama.
+94 717 263 894
84902
Medicinal & aromatic plants
Other
Portugal
Aromatic plants
2021-07-01
2020-04-06

Description

: We are a company in Portugal that produce aromatic and medicinal herbs and honey. Our herb target are Melissa officinalis, mentha, thyme, rosmarinus officinalis and others. We sell bulk herbs in packages ranging from 1kg to 100kg.
Our honey is dispatched in jars of 1kg or 300Kg.
98418
Medicinal & aromatic plants
Other
Iran
Medicinal plants
2022-05-04
2020-03-30

Description

: Dear Sir/Madam
We would be pleasure to inform you that Ebrahimi Trading Co. exports Medicinal plants, Herbal products, Cosmetic raw materials, Essential oils and agricultural products to European countries.
99137
Medicinal & aromatic plants
Other
Russia
Medicinal plants
2022-03-31
2020-03-10

Description

: Rhodiola rosea
Rhodiola quadrifida
Hedýsarum(sweetvetch)
Paeónia anómala
Rhapónticum carthamoídes
Chaga( Inonotus obliquus )
Aralia mandshúrica
Phellodendron amurense
Eleutherocóccus
Lespedeza hedysaroides
Saussurea salicifolia
Salsola Collina Pall.
Dioscoréa caucásica
Dioscoréa nippónica
Aconítum soongáricum ( Pamir Mountains in Central Asia )
Thermópsis
Arctostáphylos úva-úrsi
Cimicifúga racemosa
Polemónium caerúleum
bladderwrack ( fucus vesiculosus )
Birch buds (Betulis gemmae )
Pine buds (Gemmae Pini silvestris)
Black elderberry ( Sambúcus nígra)
Rubus chamaemorus
linden flowers (Tiliae flores)
Potentilla alba
Potentilla erecta ..
89941
Medicinal & aromatic plants
Other
Russia
Medicinal plants
2022-03-31
2020-03-10

Description

: Rhododendron Adamsii (White Wings, Sagan Dali, Sagan Dalya). This herb is an endemic plant which natural habitat is near Sayan Mountain Range in Buryatia.
Rhododendron adamsii has been mentioned in three Tibetan medical treatises as adaptogenic, stimulating and tonic plant. It considered that leaves and flowers of this plant possess the magic power to grant to a man vitality, to strengthen workability and bearability, to improve the potency. It has been applied when chronic diseases accompanying with general decline of living powers, headaches, sleeplessness, exhaustion.
In folk medicine of Russia and indigenous tribes of Eastern Siberia Rhododendron adamsii still uses to cure heart, nervous and stomach illnesses, and also as diuretic, sweating and lowering fever measure. So broad application of a plant is connected with belief that it acts immediately on the human body as whole system.


We provide 1kg up to 100kg. During season up to 1 ton
99133
Medicinal & aromatic plants
Other
India
Aromatic plants
2021-05-12
2020-03-10

Description

: We are a Organic Farming Farmer Association is Funded by Govt. Of India we cultivate our product truly in natural, scientific guideline of international laws we are supplying our Sami process or raw materials various exporters through out the country
99129
Medicinal & aromatic plants
Other
Egypt
Aromatic plants
2022-02-03
2020-03-10

Description

: e are a specialized company in processing, packing and exporting dried herbs, seeds and aromatic plants from Egypt. We provide our valuable customers with a wide range of products selected from our sourcing farms with extra care and processed in our fully automated facility to reach its destination in fine quality of dry raw state.

We supply organic products according to our client's detailed specs as leaves cut, packing size and labeling, we also provide steam sterilized products upon client request
76241
Medicinal & aromatic plants
Other
Spain
Essences
2021-01-17
2020-03-03

Description

: Trabajamos +200 aceites esenciales biológicos y quimiotipados.
78138
Medicinal & aromatic plants
National Organisation For Certification And Inspection Of Agricultural Products -agrocert
Greece
Other medicinal & aromatic plants
2022-06-01
2020-03-03

Description

: Mint dried leaves (Mentha Piperita)

We are a aromatics herb producing farm with a complete vertical unit and commercial operations. We strive to grow, harvest, process and distribute our products ourselves with the

We are offering dried leaves from Mentha Piperita.
The leaves are from June's harvest, handpicked from the fields are 100% mint leaves, cleaned from weeds.

Our farm is located in Northeastern Greece, Prosotsani region which has abundant water resources and sunshine year around.
Furthermore, our farm has been pesticide and mineral fertilizer free for the last three years.

We are currently underway organic certification (GR-BIO-10) and the German "Ohne Gentechnik" - GMO free label.

Please feel free to contact us for any inquiry, we answer within 24 hours.
84962
Medicinal & aromatic plants
Other
Perou
Aromatic plants
2022-02-02
2020-02-03

Description

: ofrezco hojas de almendro y marañon al por mayor secas enteras y trituradas para comercializacion, bueno para diabetes , transtornos digestivos entre otras propiedades. producto de la amazonia peruana ucayalina. I offer almond leaves and cashew wholesale dried whole and crushed to marketing , good for diabetes, digestive disorders among other properties . product of the Peruvian Amazon Ucayali
85450
Medicinal & aromatic plants
Other
Jordan
Other medicinal & aromatic plants
2022-02-02
2020-02-03

Description

: The remarkable properties of the olive tree have been known since ancient times; there are many mentions in the Bible and the power of olive leaves to control fever was documented as early as the 1800s. The reason that olive trees survive and bear fruit for thousands of years is because of its oleuropein component. The polyphenol is present in the leaves, in the olives and in olive oil, yet is most concentrated in the leaf.

Oleuropein, a polyphenol, is the main active ingredient of olive leaf extract. Increasingly knowledgeable consumers seek out products with a high oleuropein content.

The oleuropein content of Palolea's olive leaf extract is standardized to 20 percent, making it more potent than the industry standard, which is 10 to 18 percent.
85482
Medicinal & aromatic plants
Other
Morocco
Medicinal plants
2020-01-01
2020-02-03

Description

: Bonjour ,

Nous sommes une société marocaine spécialisée dans la production de plantes aromatiques et médicinales, fraiche et séchée et dans la production d'huiles essentielles.

Nos produits répondent aux exigences de qualité sur l'échelle internationale. Ils sont 100% naturel, issues de culture biologique dans une atmosphère contrôlée, sans usage de produits chimiques. Tous nos produits sont disponibles dans la limite de nos stocks.

Notre production peut être personnalisée en fonction des besoins de nos clients. Nous garantissons une continuité ainsi que la qualité de nos plantes ainsi que nos huiles. Des échantillons peuvent être fournis sous la réserve d'une demande préalable.
85670
Medicinal & aromatic plants
Other
Albania
Aromatic plants
2021-12-31
2020-02-03

Description

: I am George Fullani.

I have an enterprise in Albania named LULE BORE that produces Organic Essential oils and Hydrosols with steam distillation at 100 C.

My production is certified Organic Standard equivalent to EEC 834/2007.
The list has 22 plants all Wildcrafted,hand collected and grow in typical geographic zone:

Salvia Officinalis,Myrtus Communis,Melissa Officinalis,Satureja Montana,Mentha Pulegium,Juniperus Communis,Thymus Serpillum,Spartium Junceum,Rosa Canina,Acacia Dealbata etc.
My company's capacity of production is 800-1.000L Essential oil and 150.000L Floral water per year.Now I have for sale:

:
Price List of LULE BORE;

1- Organic Essential Oil Salvia Officinalis (stems,leaves and flowers) = 100 EURO/LITRE per 100 LITRES
2- Organic Essential Oil Myrtus Communis (leaves and fruits) = 120 EURO/LITRE per 20 LITRES
3- Organic Hydrosol from Salvia Officinalis and Myrtus Communis = 2.5 EURO/LITRE per 20.000 LITRES
4- Organic Hydrosol from Rosa Canina (fruits) = 10 EURO/LITRE per 500 LITRES
5- Organic Hydrosol from Acacia Dealbata (flowers) = 10 EURO/LITRE per 1.500 LITRES



I have laboratory tests (GC-MS) for Salvia Officinalis and Myrtus Communis.Also I have all the documents and samples and can send them to you.


Address : Petrele,Tirane-Albania
Phone or Viber : + 355 68 33 93 968


Thanking you in advance for your interest,


Yours sincerely,
George Fullani
59017
Medicinal & aromatic plants
Other
Spain
Essences
2021-01-20
2020-02-03

Description

: Everything from the common unto the most exotic oils.

The widest offer on the market for quality, price and ecology.