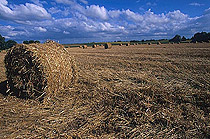 Buy organic
Offers to sell
To obtain the company's identification, click on the offer number.
Offer N°
Category
Certification
Origin
Product
Validity
Date offer
82848
Oils for cooking & dressing
Ecocert
Morocco
Other oils for cooking & dressing
2020-02-02
2018-02-22

Description

: Huile d'argan alimentaire
82849
Herbs, spices & condiments
Ecocert
Morocco
Spices, peppers
0000-00-00
2018-02-22

Description

: Safran AOP de Taliouine
91588
Medicinal & aromatic plants
Other
Egypt
Medicinal plants
2019-10-01
2018-02-08

Description

: Any kind of organic herbs and spices.

we provide organic herbs and spices with high quality and competetive prices. we ensure also that we provide an organic and certified products which meet the EU standards and Egyptian Center of Organic Agriculture "ECOA" inspection measures. the ECOA inspects and guides our cultivation according to EU measures of Organic cultivation.
64010
Drinks
Other
United Kingdom
Non-alcoholic beverages (water, fruit, vegetable juice)
2019-09-09
2018-02-06

Description

: Demeter certified biodynamic apple juice made from farm pressed dessert apples of the Jonagold variety.
It takes over 1 kg apples to make 1 bottle of juice. Delicious served over ice with breakfast! Great with sparkling water too! Numerous health benefits. Remember: An apple-a-day keeps the doctor away!

Keeps unopened approx 18 months.

Organic Certification:- Biodynamic Association GB-ORG-06

Vegetarian suitable.

Ships:- immediately.

Bottle size:- 75cl. case size 12 bottles.

Available to the Trade - min. oder 4 cases, or to Distributors: minimum order half pallet (28 cases)
74836
Medicinal & aromatic plants
Ecocert
Morocco
Aromatic plants
2019-02-06
2018-02-06

Description

: Dans le cadre du développement et d'élargissement de notre gamme de produits biologique, notre société proposera une large gamme de plantes médicinales et aromatiques biologique certifiées par ECOCERT:
- Aneth BIO
- Armoise BIO
- Bourrache BIO
- Fleurs d'oranger bigaradier BIO
- Laurier BIO
- Lavande BIO
- Livèche BIO
- Marjolaine BIO
- Mélisse BIO
- Menthe BIO
- Origan BIO
- Oseille BIO
- Persil BIO
- Romarin BIO
- Rose BIO
- Sauge BIO
- Thym BIO
- Verveine BIO.
74849
Sugar & honey products
Dirección General De Desarrollo Rural - Consejeria De Agricultura Y Medio Amblente
Spain
Other sugar & honey products
2019-08-06
2018-02-06

Description

: Ingredientes: Naranja * (80%), azúcar blanco de caña *. El elaboramos de forma casera mediante la cocción de la naranja cortada a mano y endulzada con azúcar blanco de caña procedente de cultivo ecológico.
Consejos: Esta mermelada es ideal para acompañar con quesos curados, foie, pescados y como ingrediente para elaborar una vinagreta dulce. En los postres, es ideal para acompañar con yogur natural, requesón y repostería.
75109
Cosmetic products
Other
France
Body care
2019-12-20
2018-02-06

Description

: Seul producteur, créateur et transformateur de lait d'anesse frais et bio à assurer la traçabilité totale de la production à la transformation
83090
Herbs, spices & condiments
Other
India
Other herbs, spices & condiments
2019-02-15
2018-01-30

Description

: fare trade certified and from organic cultutre
83092
Sugar & honey products
Other
Lithuania
Honey, royal jelly, bee hive products
2019-02-15
2018-01-30

Description

: honey for sale 3-4 tones flower and forest honey
78913
Oils for cooking & dressing
Other
France
Other oils for cooking & dressing
2019-03-01
2018-01-30

Description

: Ever since it was founded in 1989, we have been tirelessly asserting its position as a major player in the organic oils sector.

'The Basics' : your day-to-day oils. Includes some well-known flavours (olive, sunflower, rapeseed), some lesser-known (safflower, marrow seed) but all of them providing specific supplements, all of which are essentials ...

The Gourmet Series

Since our oils are so tasty, check out our 'Gourmet Series' range. Original, flavourful oils that will provide all of your meals with a whimsical touch ...


The Balanced Diet Specials

To help you enjoy the benefits of every one of our oils with no fuss, BIOPRESS has developped a full range of blends, the Balanced Diet Specials, for use in seasoning.


The Cooking Specials

BIOPRESS provides you with its range of oils devoted to cooking and frying. For your comfort and in order to preserve the flavour of your recipes, these oils have been deodorised using water steam. They have neither taste nor smell, and will allow you to cook 'healthy'.


The Practical Series

With its "Pratical Series", Biopress invites you to rediscover its flagship products in greater packaging, for a more practical and more economical use.
63897
Products for organic farming
Other
USA
Fertilizers
2019-06-30
2018-01-30

Description

: Description: Earthworm Castings Highly Pure Organic Fertilizer

Product name: Peaty's – a highly stable black peat humus and organic meal growth medium fed to worms that result in high quality, highly pure earthworm castings fertilizer. This product is listed by the Organic Material Review Institute (OMRI) as 'unrestricted use' and under the U.S. National Organic Program. It is safe around kids, pets, and crops and has the unique property of retaining up to 140% of its weight in water. Will supply 25 metric tons per month in 2012, up to 250 metric tons per month in 2014.

Properties: Peaty's Organic Fertilizer
Excellent medium for plant growth
High moisture retention
Improves physical & biological condition of soil
Improves aeration
Reduces frequency of irrigation
Enhances strong and healthy root system
Contains natural enzymes and plant nutrients
Stimulates the production of phytohormones.

Composition:
Nitrogen: 1.6-2%
Phosphoric Acid .11%
Potassium .10%
Organic carbon 26%
Calcium 1.7%
Magnesium .22%
Sulfate .13%
Iron 1.1%
Moisture content 50%
pH 4.89
94256
Raw materials & supplements
Other
France
Other raw materials & supplements
2020-01-01
2018-01-30

Description

: Raw Materials
Sirius is specialized in obtaining and producing 100% pure and organic essential oils and essential vanilla.

Essential oils and floral essences

CO2 extracts
Extracts (resins, alcoholic, poultices…)
Vanilla, spices and medicinal herbs …
83201
Commodities
Other
Colombia
Coffee & substitutes
2019-02-15
2018-01-23

Description

: cafe organico
72039
Cosmetic products
Other
Turkey
Body care
2019-12-29
2018-01-23

Description

: After Shave Cologne-Balm
83256
Cosmetic products
Other
France
Body care
2019-02-15
2018-01-23

Description

: Produits créés par le Docteur Séfora Carneiro Médecin née et ayant étudiée à Rio, de nationalité Brésilienne, membre de la SFME (Société Française de Médecine Esthétique).
Trois produits « cosméceutiques » (sous la marque Parisii Paris), vraiment différents et novateurs, notamment par :

Leur emballage
Celui-ci est sans doute unique au monde, car notre papier contient des graines vivaces, qui une fois planté et arrosé, poussera...

La philosophie des produits
Tous nos produits sont à base de produits originaires du Brésil
Nous recherchons à être le plus proche de la nature, à travers l'utilisation de composants Bio dès que cela est possible, combinés à des principes actifs brevetés, testés et reconnus sans aucun dommage pour la santé.
? Nos formules sont particulièrement riches et tous nos produits réalisés à froid, afin de ne pas en abimer les composants.
? Nos produits sont évidemment sans paraben, colorant, parfum… bref, les plus naturels possibles.

L'originalité de nos produits
Chacun des produits rend hommage au 7ème art en rappelant par son nom le titre d'un film.

1. The Living Delight
Crème de Nuit
A base notamment de :
Acide Hyaluronique - Gelée Royale Bio – Complexe pré et probiotique - Combinaison d'algues et saccharides patentées – Huile de Buruti – Resveratrol - Aloe Bardensis - Ascorbyl Tetraisopalmitate - etc. pour au total plus de 50 composants.

2. Beyond the C
Huile pour le Visage
A base notamment de :
Extrait de Réglisse Bio - Vitamine C - Thé Vert Bio - Huile de Rose Muscat - Huile de Figue de Barbarie - Huile de Son de Riz -
Huile de Papaye - Huile de Pépins de Raisin - Huile de Noix du Brésil - Huile de Buriti - etc. pour au total plus de 30 composants.

3. Body & Soul
Huile pour le Corps
A base notamment de :
Centella Asiatica Bio - Extrait du Marronnier d'Inde - Huile de Citrullus Lanatus - Huile d'Amande Douce - Rosa Muscat Bio –
Huile de Buriti - Absolue de Cacao - Extrait de Rosa Damascena - Absolue de Rose – etc. pour au total plus de 25 composants.

4. Et à venir : For Your Eyes Only, Sérum pour le Contour des Yeux.