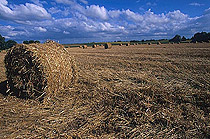 Buy organic
Offers to sell
To obtain the company's identification, click on the offer number.
Offer N°
Category
Certification
Origin
Product
Validity
Date offer
61064
Cereals & derived products
Other
Belgium
Flour
2022-04-04
2020-04-06

Description

: Organic wheat
99186
Products for organic farming
Other
India
Fertilizers
2022-02-02
2020-04-06

Description

: Organic fertilizer

Plants require three major nutrients - Nitrogen, Phosphorus & Potassium for its growth and development. Fertigenic NPK is combination of Nitrogen, Phosphorus, Potassium chelated with Amino acids. Nitrogen is the major component of amino acids, the critical element constituent of proteins and is necessary component in cell structure, plays very important role in cell division and reproduction. Phosphorus is vital for adequate root development and helps the plant resist drought. It enhances flowering and increases fruit and seed production. Potassium improves quality of seeds and fruit. It also helps to improve crop resistance to lodging, disease and drought. Fertigenic NPK also contains other nutrients in required amount for better yield and quality.
98418
Medicinal & aromatic plants
Other
Iran
Medicinal plants
2022-05-04
2020-03-30

Description

: Dear Sir/Madam
We would be pleasure to inform you that Ebrahimi Trading Co. exports Medicinal plants, Herbal products, Cosmetic raw materials, Essential oils and agricultural products to European countries.
99179
Herbs, spices & condiments
Other
Egypt
Spices, peppers
2021-01-01
2020-03-30

Description

: We are one of the leading companies in Egypt for producing, processing and exporting of dehydrated sun and machine Herbs, Spices, Seasonings, condiments and Essential oils.
92763
Textile
Control Union
India
Clothes
2023-12-31
2020-03-30

Description

: Green Ideology is a fashion house established in May 2013.

Inner Sense is a disruptive premium, organic anti-microbial lingerie brand addressing the highly underserved eco-friendly female innerwear products category.

Inner Sense provides fresh colors, prints & styles in super soft bras & panties in accordance with international trend forecasts. We make padded, non-padded, underwired, wire-free, nursing bras & panties in bikini, thong, cheeky & boyshorts styles. They are soon launching a capsule sleep-wear collection too. The incredible products can be worn all day long without any hint of discomfort or irritation.
99177
Herbs, spices & condiments
Other
China
Spices, peppers
2021-02-02
2020-03-30

Description

: Lovingherb Biotech Limited, well-known specialist in organic food ingredients, is located in high-tech development zone in Xi'an City, Shaanxi provice. as the leading supplier of organic ingredients, we have organic growing base in different areas in China, such as organic goji berry growing base in Qinghai province, organic reishi mushroom growing base in Zhejiang province, organic licorice root wild collection base in Xinjiang province, organic Astraglus root growing base in Shaanxi province, organic jujube, organice hawthorn berry, organic barley grass, organic wheatgrass, organic alfalfa growing base in Shaanxi province. With 12 years organic products production and trading experience, we have 7 cooperative factories in China near our growing base, and those factories mainly produce organic ingredients including organic herbs & spices powders,organic fruits & vegetable powders, organic plant proteins. we know exactly what customers concern. For prompt shipment, we set up warehouse in Tianjin port and Xi'an City, most of our hot-selling products are stored in warehouse all year round.For those products we have in warehouse, we can load containers in 3 hours. We keep close relationship with shipping companies including Evergreen,Maersk, Mediterranean shipping Company, COSCO,CMA. After many years trading, we have professional teams on international trade show, logistics, purchasing, quality control, quality traceability. We also keep close contact with certifier including Kiwa-BCS, Ecocert, Ceres, CQC, KOF-K, SGS. We also test 568 pesticide residue, heavy metal, microbiology, aflatoxin, PAHS, SO2,Peroxide etc in third party lab such as SGS, Eurofins, NSF, ALEX Stewart, TUV. We have been practising our philosophy, Customer satisfaction is our main focus. Our main market is West Europe, North America. South Asia.
94181
Oils for cooking & dressing
Other
Spain
Almond
2022-03-18
2020-03-30

Description

: Aceite orgánico de Almendras dulce
94850
Cosmetic products
Other
Spain
Body care
2022-04-30
2020-03-30

Description

: The queen of the flowers. The best expression of love, beauty and passion.
One of the most used hydrolates since ancient times, suitable for all skin types, especially dry and sensitive skins. Soothing and antiseptic enhances the appearance of reddened skin and is perfect for removing the remnants of makeup.
Very moisturizing, essential in cleansing the skin for its soothing, firming and anti-aging effect Helps to regulate the pH of the skin.
99176
Cosmetic products
Other
Spain
Body care
2022-02-02
2020-03-30

Description

: Expositor que incluye 16 productos :

Colección de 8 aceites vegetales de primera presión en frío. Envasados en frascos opacos de 50 ml y con cuentagoas.

Colección de 8 hidrolatos bio. Envasados en frascos opacos de 100 ml con pulverizador.
99137
Medicinal & aromatic plants
Other
Russia
Medicinal plants
2022-03-31
2020-03-10

Description

: Rhodiola rosea
Rhodiola quadrifida
Hedýsarum(sweetvetch)
Paeónia anómala
Rhapónticum carthamoídes
Chaga( Inonotus obliquus )
Aralia mandshúrica
Phellodendron amurense
Eleutherocóccus
Lespedeza hedysaroides
Saussurea salicifolia
Salsola Collina Pall.
Dioscoréa caucásica
Dioscoréa nippónica
Aconítum soongáricum ( Pamir Mountains in Central Asia )
Thermópsis
Arctostáphylos úva-úrsi
Cimicifúga racemosa
Polemónium caerúleum
bladderwrack ( fucus vesiculosus )
Birch buds (Betulis gemmae )
Pine buds (Gemmae Pini silvestris)
Black elderberry ( Sambúcus nígra)
Rubus chamaemorus
linden flowers (Tiliae flores)
Potentilla alba
Potentilla erecta ..
99136
Fruit & vegetables
Other
Turkey
Dried fruit
2022-01-01
2020-03-10

Description

: TURKISH ORGANIC COMMODITIES

Agroder has become one of largest producer, processor and exporter in Turkey and has the vision of being a regional leader in the ingredients sector.

Group companies share a set of core values based on integrity, understanding, excellence, creativity, unity and responsibility. These values, a part of the Group's beliefs and convictions since the very beginning, continue to guide and drive business decisions made by each company within Agroder Group.
91335
Herbs, spices & condiments
Other
Iran
Spices, peppers
2022-01-01
2020-03-10

Description

: The company's basic philosophy identifying and selling to reputable suppliers in the world for products that in many countries as A grade materials are considered.
We are proud of having a small family, we can offer the best quality and service to all people of the world .
We can supply saffron excellent condition
,it would be great if you can inform me about kind
and amount that you need then I'll suggest you the best
price
With kind regards
99134
Herbs, spices & condiments
Other
India
Spices, peppers
2022-04-04
2020-03-10

Description

: We are the largest processor and exporter of Organic Herbs, Spices. We have our own ICS and certified fields with more than 14,000 contracted farmers.

We can also supply you following products as an ingredients, which kindly note.

We are processor and manufacture of following Organic Products :

1. Organic Herbs & Spices, Extracts
2. Organic Cold Pressed & Essential Oils
3. Organic glycerin – Soy Glycerin, Non Soy Glycerin
4. Organic Sun flower & Soy Lecithin,
5. Organic Corn starch
6. Organic Natural food color – Annatto, Beetroot, Turmeric
7. Organic Protein – Psyllium, Sesame, Flax
8. Organic Herbal Dietary Supplements in Tablets and Capsules

You may please find attached PRODUCT CATALOGUE for your reference.

Looking forward to initiate healthy and long term business relationship with your esteemed organization.
89941
Medicinal & aromatic plants
Other
Russia
Medicinal plants
2022-03-31
2020-03-10

Description

: Rhododendron Adamsii (White Wings, Sagan Dali, Sagan Dalya). This herb is an endemic plant which natural habitat is near Sayan Mountain Range in Buryatia.
Rhododendron adamsii has been mentioned in three Tibetan medical treatises as adaptogenic, stimulating and tonic plant. It considered that leaves and flowers of this plant possess the magic power to grant to a man vitality, to strengthen workability and bearability, to improve the potency. It has been applied when chronic diseases accompanying with general decline of living powers, headaches, sleeplessness, exhaustion.
In folk medicine of Russia and indigenous tribes of Eastern Siberia Rhododendron adamsii still uses to cure heart, nervous and stomach illnesses, and also as diuretic, sweating and lowering fever measure. So broad application of a plant is connected with belief that it acts immediately on the human body as whole system.


We provide 1kg up to 100kg. During season up to 1 ton
89510
Cleaning & hygiene in a sustainable way
Bcs-oko Garantie Gmbh
Germany
Consumer cleaning & hygiene
2022-01-20
2020-03-10

Description

: Laundry Liquid sensitive
30–95?°C (85–200 °F)

Available in:
2 litres NET 68 fl oz (US)
10 litres NET 338 fl oz (US)
20 litres NET 676 fl oz (US)

Suitable for white and coloured textiles made from cotton, linen, hemp, and fabric blends.
Suitable for HE washing machines.

Product declaration:
Soap from rapeseed / sunflower oil, certified organically grown 5–15%?
Sugar surfactant 5–15%
Coconut oil alcohol sulphate 5–15%
Vegetable alcohol (ethanol) 1–5%
Sulphated castor oil <1%
Citrate <1%?
Water, swirled up to 100%

List of ingredients as per EC 648/2004:
Aqua, potassium soap*, alkylpolyglucoside C8–16, sodium C8–14 fatty alcohol sulphate, alcohol, sulphated castor oil, potassium citrate
*certified organically grown

Origin and properties of the ingredients: ?
In this liquid detergent, soap, sugar surfactant and fatty alcohol sulphate complement each other, thus intensifying their effect. To obtain the soap, rapeseed / sunflower oil, certified organically grown, is being saponified in a special process of saponification without applying heat from the outside, using potassium hydroxide solution. Soap as an active washing substance uniquely amalgamates all of the properties required for the washing process – the moistening, the dissolving, and absorbing of dirt. Soap is intensified in this effect by the sugar surfactant and fatty alcohol sulphate, which are obtained by the chemical reaction of the purely plant-based raw materials sugar, starch and coconut oil with acids. At the same time this combination neutralizes the soap's drawback, i. e. calcium soap being formed, which may precipitate on the laundry should the softener not have been properly measured. The alcohol which is obtained by fermenting plant-based starch serves to keep the detergent liquid, thus enabling a highly concentrated active washing substance. Sulphated castor oil, also called turkey-red oil, is obtained by castor oil reacting chemically with sulphuric acid. It intensifies the detergents fat-dissolving property.

Special product feature:
Sonett's particularly energy-saving method of saponification, the use of oils and essential oils derived from certified organic cultivation, and its good value for money as far as the washing liquid's washing performance is concerned are the outstanding features of this product.

Certification:
Ecogarantie
CSE
Vegan Society

Technical Data:
Density: (20 °C) ca. 1.02 g/cm³
pH value: (20 °C, 5 g/l H2O) ca. 8.5–9.5
At temperatures below 10 °C, the product changes becoming slightly more solid and whitish; a phase which will pass, however, once the product is exposed to warmth and by shaking it lightly, if necessary. ?

Biodegradability:
Soap made from vegetable oils has one outstanding feature compared to all the other active washing substances, namely that, right after its use, it reacts chemically with the limescale always present in waste water, resulting in calcium soap, thus neutralising its surfactant effect on aquatic organisms (primary degradation). The calcium soap is then, by microorganisms, 100 % degraded into carbon dioxide and water (secondary degradation). Despite the fact that during the manufacturing of sugar surfactants, coconut oil alcohol sulphate and sulphated castor oil, constituents are being extracted from the plant-based raw materials starch, sugar, and fat, they remain completely intact in their natural molecular structure. For this reason it is relatively easy for the microorganisms to 100% decompose these surfactants. Citric acids and their salts are an integral part of plant, animal and human organisms and are, therefore, rapidly and completely degraded into carbon dioxide and water by microorganisms present in nature. ?
Soap, sugar surfactant, citric acid, coconut oil alcohol sulphate, and sulphated castor oil are classified as being readily biodegradable according to OECD guidelines.
Suitable for septic tanks and filtration systems.

Packaging:?
Bottles / cans: PE?