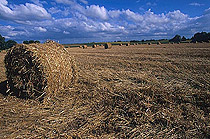 Buy organic
Offers to sell
To obtain the company's identification, click on the offer number.
Offer N°
Category
Certification
Origin
Product
Validity
Date offer
97439
Products for organic farming
Other
Ukraine
Seeds
2020-01-01
2019-03-26

Description

: We offer 420 tons of BLACK MUSTARD certified with EU and NOP certificates.
Packed in Big-bag.
Price: 1200 Euro per ton on FCA conditions.
Ready for delivery
74457
Herbs, spices & condiments
Other
Switzerland
Spices, peppers
2020-01-01
2019-03-25

Description

: We offer a wide range of organic spices to the food processing industry and food retailers:

- Organic cinnamon
- Organic cloves and clove stems
- Organic curcuma flakes/powder
- Organic ginger flakes dried/organic ginger fresh
- Organic cocoa bean shells
74456
Raw materials & supplements
Other
Switzerland
Vanilla
2020-01-01
2019-03-25

Description

: With extensive experience in vanilla processing, we sell various organic vanilla products to the food processing industry:

- Organic vanilla pods
- Organic vanilla powder
- Organic vanilla extract liquid
- Organic vanilla extract powder / oleoresin powder
- Organic vanille cuts
74459
Commodities
Other
Switzerland
Sugar
2020-01-01
2019-03-25

Description

: We are pioneer in the area of organic sugar:

- SYRAMENA® the world's first organic raw cane sugar
- SUCANAT® is the world's first organic whole cane sugar
- organic white cane sugar
75232
Cosmetic products
Other
Italy
other Cosmetic products
2020-02-10
2019-03-25

Description

: THE NATURAL BASE
Bioearth solar products are formulated with natural bases made with vegetable ingredients and organic oils. No aggressive preservatives (e.g. Parabens), chemical emulsifi ers (PEGPPG), dyes, perfumes, petroleum derivatives are used. The products are rich in vegetable oils, plant extracts with antifree radical action.

Bioearth has decided NOT to use any petrochemical solvents (PEG/PPG and propylene glycol) in its products. In particular, the Bioearth Sun line is formulated without propylene glycol because, in addition to being of petrochemical origin, it is reasonable to suspect that it may facilitate the absorption of the products at skin level.
75233
Dietetic & health foods
Other
Italy
Food supplements
2020-05-30
2019-03-25

Description

: The Virufl or tyndalised cultures are obtained by subjecting the microorganisms to a specifi c heat treatment that "kills" the ferment without significantly changing the organic and functional properties.

Apoflor promotes digestive function and the integrity of the intestinal mucosa thanks to the contribution of the following natural substances:

BACTERIA LYSATES: they favour a correct stimulation and modulation of the immune system both at the level of the small intestine and that of the large intestine. Compared to the "live" lactic acid bacteria, the tyndalised microorganisms are stable at room temperature for long periods (three years), do not require refrigeration and are resistant to gastric juices, to digestive enzymes and bile acids. For these reasons, they represent a viable alternative to live lactic ferments.

VIRUNOL GVP: concentrated extract obtainedfrom the patented strain FEM-10 microalgae Spirulina.Scientific studies have shown that Virunol GVP has broad-spectrum antiviral activity and helps to strengthen the body's natural defences.

It acts protecting the cells with "an antiviral barrier" that many viruses are not able to cross. In addition to various types of influenzaviruses, GVP Virunol inhibits several other pathogens such as intestinal viruses which are potentially harmful.

LACTOFERIN: it increases the good microfl ora, reduces systemic and intestinal infl ammation for illnesses such as intestinediseases. It also has documented antiviral properties (HIV, CMV, Herpes Simplex 1), antimicrobial (elicobatterio pylori, cholera, E. coli, bacillus Flexner, Staphylococcus epidermis, Pseudomonas aeruginosa, Candida albicans, etc.), antitumor and antioxidant.

SACCHAROMYCES BOULARDII: Saccharomyces boulardii intake increases the concentration of IgA in all organ systems and particularly in the intestine by strengthening the immune system against infections, allergies and intolerances. Saccharomyces Boulardii is useful in all disorders associated with IgA-s defi - ciency such as: food allergies and intolerances, gastrointestinal disease, autoimmune diseases, Crohn's disease, malignancies, infections and bronchopulmonary asthma, diarrhea, candida. Considering it is not a bacterium but a yeast, SaccharomycesBoulardii is antibiotic resistant. RED ORANGE COMPLEX: blood orange extract with antioxidant action.

POMEGRANATE JUICE: antibacterial, antioxidant, antiviral, antidiarrhoeal and gastroprotective properties.
84951
Commodities
Other
USA
Tea
2020-01-01
2019-03-25

Description

: Arbor Teas is an online retailer of USDA NOP organic certified loose leaf tea. We sell to customers in the USA and Canada.
83380
Milk & dairy products
Other
Great Britain (UK)
Yogurt
2020-12-02
2019-03-25

Description

: Organic Yoghurts
84954
Sugar & honey products
Other
France
Honey, royal jelly, bee hive products
2020-10-10
2019-03-25

Description

: a delicacy of an exceptional natural environment , the result of close collaboration between a French company and its beekeepers selected for their traditional knowledge and their love of nature.

Committed to compliance with European and French organic standards, we are members of Organic Agency , certified by ECOCERT , and transparent with our results of analyzes in the laboratory.
85094
Medicinal & aromatic plants
Other
Egypt
Medicinal plants
2020-12-31
2019-03-25

Description

: Our company for Exporting was established on 2014 ,we have about 15 years experience in the field of cleaning and preparing Herbs ,Spices , seeds,and we are working seriously to present all the herbs and seeds kinds in a high quality with a competitive price and less delivering target

We have large areas of agriculture products of organic and inorganic, in various places, including in Fayoum - Minya - Beni Suef
85441
Medicinal & aromatic plants
Other
Egypt
Medicinal plants
2020-02-02
2019-03-25

Description

: Company Laithi of the best and biggest companies producing herbs in Egypt and the Middle East, where we have many products from herbs and spices and seeds


Farms:

We have the large areas for the cultivation of organic products and non-membership in various places, including in Fayoum - Minya - Beni Suef.

We produce all kind of herbs, seeds and spices
79965
Cereals & derived products
Other
Spain
Cereals (wheat, corn, barley, spelt wheat)
2020-03-10
2019-03-25

Description

: QUINOA, MACA, CHIA SREVIA ECOLOICAS, Super Alimentos Sin Gluten

GRAVIOLA, FRUTA, HOJAS SECAS, POLVO DE HOJAS Y SEMILLAS

Las hojas de GRAVIOLA O GUANABANA se utilza medicinalmente como anticancerígeno

La fruta para consumo humano y para fabricacion de cosméticos, las semillas para fabricar Cremas Hidratantes etc....
63507
Products for organic farming
Ceres
Bulgaria
Fertilizers
2020-12-31
2019-03-25

Description

: Physico-chemical and biological analysis Certificated BG-BIO-04
dry matter/ >25%
humidity/ >45% - 60%
organic matter/ >55
pH 7-8,5
total N, on dry matter base/ <2%
total C/ 20 - 27
waterable N-NH4 natural humidity/<2 %/mg/kg
63511
Products for organic farming
Ceres
Bulgaria
Fertilizers
2020-01-20
2019-03-25

Description

: EKO- BG Ldt. was established in 2007. Main activities are production of organic fertilizer by processing manure from cattle in worm composting technology and wholesale trade of red Californian worm /Eisenia Foetida/ in propagating material.
EKO – BG Ltd is one of the founders of the Association Agro Bio World I 2010, uniting 30 farms from Bulgaria and associated members from Latvia "Latvijas Slieku audz?t?ju asoci?cija" Turkey and AC Grup Ltd.
EKO-BG has sales on the Bulgarian market for farmers who produce organic products. We also sell propagating material throughout the country. The export of organic manure and planting material is through the association. EKO –BG Ltd. has a contract with AC Grup Ltd. Turkey for exclusive representation in Turkey and the Middle East for organic fertilizer / Biohumus /. The company is certified from CERES in Reg. EC 834/2007 (resp. EU) NOP and JAS.
Annual production of the farm is more than 10 000 cubic meters of organic fertilizer,according to preliminary contracts with members of the association.
70514
Medicinal & aromatic plants
Other
Nepal
Other medicinal & aromatic plants
2020-04-03
2019-03-25

Description

: We are supplier organic Medicinal herbs & Essential oils in Nepal. Please write us for further details.