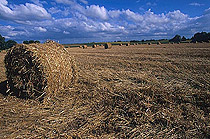 Buy organic
Offers to sell
To obtain the company's identification, click on the offer number.
Offer N°
Category
Certification
Origin
Product
Validity
Date offer
71177
Fish & seafood
Sativa, Desenvolvimento Rural Lda
Portugal
Pre-cooked dishes, preserves
2020-03-02
2019-03-27

Description

: Fillets of Tuna in Olive Oil - Santa Catarina - 120g -
Boxes of 24 units

Characterized by a MILD flavor and slightly salty, with a texture pinkish and SOFT.

Origin: São Jorge - Portugal
Ingredients: Fillets of Tuna in Organic Olive Oil: Tuna, cold pressed olive oil and salt Fillets of Tuna in Extra Virgin Olive Oil: Tuna, Extra Virgin Olive Oil and Salt
Gastronomy: Can be accompanied with vegetables and fresh vegetables and spiced with virgin olive oil
Conservation: Store in a cool dry place
Validity: 5 years
81273
Products for organic farming
Other
USA
Fertilizers
2020-04-15
2019-03-27

Description

: supply humic acid , potassium humate.sodium humate, fulvic acid, potassium fulvate,organic manure ,water solube fertilizer,
82157
Cereals & derived products
Other
India
Cereals (wheat, corn, barley, spelt wheat)
2019-12-15
2019-03-27

Description

: Certified Organic Rice
97441
Fruit & vegetables
Ecocert
Algeria
Dried fruit
2020-10-10
2019-03-27

Description

: Organic "Deglet Nour" dates from Tolga Algeria
96815
Raw materials & supplements
Ceres
China
Other raw materials & supplements
2020-01-24
2019-03-27

Description

: Hi everyone, this is Dora from YT Biochem. our organic rice protein 80% is very hot sale now. very glad to give you the best price FOB China $6.2/kg base on 1ton.
96800
Cereals & derived products
Bioland
Ukraine
Rice, buck wheat, oats, rye, various
2020-12-21
2019-03-27

Description

: We are Ukrainian exporter of organic production, we offer following products

For this moment we have 100 ton of organic oat grocery in the husk


Organic buckwheat, we have 150 ton


and we have 3.5 tons of black mustard
82276
Fruit & vegetables
Other
Serbia
Other fruit & vegetables
2020-02-02
2019-03-27

Description

:
CERTIFIED ORGANIC FRUITS: ELDER FLOWERS, SOUR CHERRIES, STRAWBERRIES, RASPBERRIES, BLACKBERRIES, PLUMS, APPLES, QUINCES, ROSEHIPS, BLUEBERRIES, WILD BLACKBERRIES
FRESH, FROZEN, PUREES FROZEN/ASEPTIC, CONCENTRATES, DRIED)
OWNING PROPER FREEZING PLANT AND DRYING PLANT

Please contact us if interested.
97440
Cosmetic products
Other
Morocco
Body care
2020-11-21
2019-03-26

Description

: Private Label Natural Moroccan Argan Oil Shampoo - Paraben & Sulfate Free:

Argan oil is often used as a hair treatment. It is extremely beneficial for hair and scalp, and is commonly used as a conditioner.

Vitamin E is extremely beneficial for hair, and is found in argan oil in high quantities. Vitamin E promotes healthy hair growth as it contains antioxidants, which help boost cells and encourage them to produce healthy hair – it has even been used for hair regrowth.

Using Argan Oil as a Shampoo:

Argan oil is often used as a key ingredient in shampoos due to its ability to restore softness, strength and shine to hair. It is an ideal ingredient to search for in a shampoo for anyone suffering from dry, brittle hair or hair damaged by chemicals and coloring.

Compositions:
BIO MISS Natural Argan Oil Shampoo is free from harmful ingredients, free from paraben and free from sulfate.
97066
Cereals & derived products
Other
Ukraine
Cereals (wheat, corn, barley, spelt wheat)
2020-03-02
2019-03-26

Description

: Sayvo offers 57 tons of Organic CHICKPEAS. Cerified with EU and NOP certificate.
Type: Jordan Chickpeas 8 mm
Price: 1000 euro per ton on FCA conditions
97439
Products for organic farming
Other
Ukraine
Seeds
2020-01-01
2019-03-26

Description

: We offer 420 tons of BLACK MUSTARD certified with EU and NOP certificates.
Packed in Big-bag.
Price: 1200 Euro per ton on FCA conditions.
Ready for delivery
74457
Herbs, spices & condiments
Other
Switzerland
Spices, peppers
2020-01-01
2019-03-25

Description

: We offer a wide range of organic spices to the food processing industry and food retailers:

- Organic cinnamon
- Organic cloves and clove stems
- Organic curcuma flakes/powder
- Organic ginger flakes dried/organic ginger fresh
- Organic cocoa bean shells
74456
Raw materials & supplements
Other
Switzerland
Vanilla
2020-01-01
2019-03-25

Description

: With extensive experience in vanilla processing, we sell various organic vanilla products to the food processing industry:

- Organic vanilla pods
- Organic vanilla powder
- Organic vanilla extract liquid
- Organic vanilla extract powder / oleoresin powder
- Organic vanille cuts
74459
Commodities
Other
Switzerland
Sugar
2020-01-01
2019-03-25

Description

: We are pioneer in the area of organic sugar:

- SYRAMENA® the world's first organic raw cane sugar
- SUCANAT® is the world's first organic whole cane sugar
- organic white cane sugar
75232
Cosmetic products
Other
Italy
other Cosmetic products
2020-02-10
2019-03-25

Description

: THE NATURAL BASE
Bioearth solar products are formulated with natural bases made with vegetable ingredients and organic oils. No aggressive preservatives (e.g. Parabens), chemical emulsifi ers (PEGPPG), dyes, perfumes, petroleum derivatives are used. The products are rich in vegetable oils, plant extracts with antifree radical action.

Bioearth has decided NOT to use any petrochemical solvents (PEG/PPG and propylene glycol) in its products. In particular, the Bioearth Sun line is formulated without propylene glycol because, in addition to being of petrochemical origin, it is reasonable to suspect that it may facilitate the absorption of the products at skin level.
75233
Dietetic & health foods
Other
Italy
Food supplements
2020-05-30
2019-03-25

Description

: The Virufl or tyndalised cultures are obtained by subjecting the microorganisms to a specifi c heat treatment that "kills" the ferment without significantly changing the organic and functional properties.

Apoflor promotes digestive function and the integrity of the intestinal mucosa thanks to the contribution of the following natural substances:

BACTERIA LYSATES: they favour a correct stimulation and modulation of the immune system both at the level of the small intestine and that of the large intestine. Compared to the "live" lactic acid bacteria, the tyndalised microorganisms are stable at room temperature for long periods (three years), do not require refrigeration and are resistant to gastric juices, to digestive enzymes and bile acids. For these reasons, they represent a viable alternative to live lactic ferments.

VIRUNOL GVP: concentrated extract obtainedfrom the patented strain FEM-10 microalgae Spirulina.Scientific studies have shown that Virunol GVP has broad-spectrum antiviral activity and helps to strengthen the body's natural defences.

It acts protecting the cells with "an antiviral barrier" that many viruses are not able to cross. In addition to various types of influenzaviruses, GVP Virunol inhibits several other pathogens such as intestinal viruses which are potentially harmful.

LACTOFERIN: it increases the good microfl ora, reduces systemic and intestinal infl ammation for illnesses such as intestinediseases. It also has documented antiviral properties (HIV, CMV, Herpes Simplex 1), antimicrobial (elicobatterio pylori, cholera, E. coli, bacillus Flexner, Staphylococcus epidermis, Pseudomonas aeruginosa, Candida albicans, etc.), antitumor and antioxidant.

SACCHAROMYCES BOULARDII: Saccharomyces boulardii intake increases the concentration of IgA in all organ systems and particularly in the intestine by strengthening the immune system against infections, allergies and intolerances. Saccharomyces Boulardii is useful in all disorders associated with IgA-s defi - ciency such as: food allergies and intolerances, gastrointestinal disease, autoimmune diseases, Crohn's disease, malignancies, infections and bronchopulmonary asthma, diarrhea, candida. Considering it is not a bacterium but a yeast, SaccharomycesBoulardii is antibiotic resistant. RED ORANGE COMPLEX: blood orange extract with antioxidant action.

POMEGRANATE JUICE: antibacterial, antioxidant, antiviral, antidiarrhoeal and gastroprotective properties.