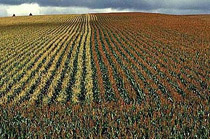 Sell organic
Offers to buy
To obtain the company's identification, click on the offer number.
Offer N°
Category
Origin
Product
Validity of offer
Date offer
81889
Medicinal & aromatic plants
USA
Aromatic plants
2016-07-03
2015-07-15

Description

: mentha piperita
82015
Cereals & derived products
Germany
Oilseeds (rape, sunflower, soy, sesame, peas, bean
2015-09-30
2015-07-10

Description

: Hemp seed
linseed dodder
81875
Textile
Fabrics
2016-12-12
2015-06-30

Description

: Need 100% organic cotton GOTS certified
Delivery place : Portugal
81786
Oils for cooking & dressing
Other oils for cooking & dressing
2016-02-28
2015-06-23

Description

: todo tipos de aceite 1º presion en frio bio
81784
Commodities
Cocoa, chocolate
2016-07-07
2015-06-23

Description

: en polvo 100%
81783
Commodities
Coffee & substitutes
2017-01-05
2015-06-23

Description

: torefacto Natural en polvo
81782
Herbs, spices & condiments
Other herbs, spices & condiments
2017-01-29
2015-06-23

Description

: Curcuma en polvo y en raiz...
81757
Herbs, spices & condiments
Spices, peppers
2015-09-19
2015-06-19

Description

: curcuma en polvo y en raiz. Pimienta negra en polvo.
81660
Seeds
Other Seeds
2001-09-15
2015-06-09

Description

: Our company is interested in buying cumin seeds.
81542
Commodities
Cocoa, chocolate
2017-10-10
2015-05-26

Description

: Nous sommes distributeur de café et cacao en Europe.
Nos produits sont d'origine diverses: Afrique et autre.
81166
Herbs, spices & condiments
India
Spices, peppers
2015-12-31
2015-04-29

Description

: My name is Ganesh and I live in New York City. I am in the process of starting an online organic spice company/brand and am currently looking for suppliers. My aim is to provide the absolute best quality, organic, fair trade, spices to the US market under a new brand marketing in unique ways. On my website, I plan to make short written articles which include stories, videos and photos of farmers actually planting, growing and harvesting the spices. In addition to purchasing from you, I need to be able to put me in contact with some of your farmers (or cooperatives) who you source from so that I can create videos/content for my. Here is a sample kind/type of video and article that I plan to do (except on farmers in India): http://www.goodsofrecord.com/collections/j-birchfield#film )

I am currently at the information gathering stage so I am not ready to place an order just yet, but would like to ask a few questions and gauge your interest in partnering with me.

1. Do you currently ship in bulk to the US?

2. Are all of the exporting requirements, customs, etc. must be handled on your end.

3. Where can you ship to? Is it to a port in the US? I need the shipment to Brooklyn, New York.

4. I must be able to label and sell the product under my own brand. I need you to keep my purchase confidential.

5. I would like to know your bulk price for the following products: Black Pepper (tellicherry), White Pepper Ground, Ginger Ground, Turmeric Ground, Cardamom Whole, Clove Whole, Nutmeg Whole, Nutmeg ground, Vanilla Whole, Coriander powder, onion powder, garlic powder, chili powder, kashmiri chili powder, oils? Send me a price sheet for everything.

6. How much would the bulk price be for shipping and any additional fees to the US?

7. I need products only with pre-existing USDA Certified as well as other fair trade and organic certifications. Please make sure you send me all of the certifications that you have.

Thank you very much. I prefer email to any other contact.
Best,

Ganesh
81275
Cosmetic products
other Cosmetic products
2017-01-29
2015-04-28

Description

: organic skincare products and Health supplement
81274
Fruit & vegetables
Exotic fruit and vegetables
2015-12-30
2015-04-28

Description

: We are importer of fresh fruit. We are intrested only for high quality organic PAPAYA (solo varieties), PASSION FRUIT (purple varieties) and POMEGRANATE (wonderfull or similar varieties).
80956
Animal food
Other animal food
2016-12-12
2015-04-08

Description

: EU organic standard
80955
Commodities
Cocoa, chocolate
2016-12-12
2015-04-08

Description

: Whole raw cocoa and ground cocoa.