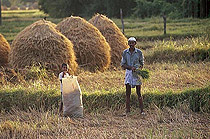 Find sellers of organic
The Greentrade Directory
Click on the offer number to view the company's information.
To obtain the company's e-mail addresses you need to subscribe our services or please contact us at Tel.: +33 1 47 50 02 73
Fax : 33 1 47 50 28 67
Offer N°
Category
Certification
Product
27466
Medicinal & aromatic plants
Qualite France
Essences

Description

: Supplier of organic essential oils :
Basilic
Bay laurel
Black peper
Bleue chamomile
Cardamom
Cedar Atlas
Cinnamon leave
Cinnamon bark (cinnamaldehyde 40%, 50% and 60%)
Cist
Citron
Cypresss
Eucalyptus citriodora
Eucalyptus globulare
Ginger
Glove bude clous, leave and steame
Khella
Lemongrass
Macis
Mastic
Myrtle
Neroli
Niaouli
Nutmeg
Orange
Origano
Palmarosa
Patchouli
Pennyroyal
Petitgrain
Ravensare
Ravintsare
Rose of Damas
Rosemarie
Thym (Borneol)
Vervebena
Vetiver
Wild chamomile
Ylang Ylang (all grades)
27456
Cosmetic products
Ofc
Make up

Description

: THE NVEY ECO - TRUE ORGANIC MAKE-UP

This season green is the new black! More than just a colour, NVEY ECO launches the new green in make-up - A True Organic Make-up line that fuses fashion and nature,certified Organic by OFC Australia

After years of expansion internationally, NVEY Make-up (pronounced na-vay) from Down Under launches the latest in true organic make-up. Nvey has been created through six years of stringent research, testing and access to the expertise that comes with 46 years of experience in the beauty industry, and with the launch of the new ECO Organic Make-up line, NVEY is now positioned at the cutting edge of the colour cosmetics sector.

NVEY ECO explodes the myth that going green reduces the performance and application of make-up, with the development of unique production methods that retain the organic profile, while delivering the high performance colour and long lasting characteristics that NVEY Make-up is known for internationally.

The high performance characteristics are achieved without the use of chemical ingredients such as parabens, petrochemicals or synthetic fragrances, and ECO comes with a guarantee that the brand is not tested on animals. Manufactured in Australia , Nvey Eco is made with the most natural organic ingredients with high colour value pigments to make the application of a professional look easy to achieve.
27453
Fish & seafood
Other
Fresh fish

Description

: Tilapia - The most popular fresh water fish in the U.S.A. that does not contain any chemicals, Hormones, Mercury, Probiotics and Antibiotics is available for sale.
Scientific Name: Aerchromous Niloticus
Name: Tilapia Fresh water fish (Farm raised)
Harvest Area: Karachi, Pakistan
Seasons: Available year round.
Type: Whole Fish,or gutted.
Plate Size each 400 - 800 gms
27452
Drinks
Other
Other drinks

Description

: We are the manufacturer of Confectionery and instant drinks. Based in Pakistan, we are currently selling instant drinks (in a powder form) with a brand name "Insta Energy". It is available in 5 flavors: orange, lemon, mango, peach and black currant and two different packaging 30 gm sachet and 500 gm box. We can supply any type of packaging required by you
27451
Drinks
International Certification Services Inc.
Non-alcoholic beverages (water, fruit, vegetable juice)

Description

: organic instant drink available in 3 flavors: orange, lemon, and apple. packaging 1 lb card board container 10 pcs per carton.
27450
Bread, confectionery & chocolate
International Certification Services Inc.
Confectionery

Description

: Organic candy with all natual ingredients 99% organic, available in orange, lemon, mixed berry, and pineapple flavors 20 count per pouch.
23340
Cosmetic products
Ecocert
Body care

Description

: Organic Aloe Vera Shampoo, Organic Aloe Vera Conditioner, Organic Aloe Vera Styling Gel, Organic Aloe Vera Moisturizing Lotion, Organic Aloe Vera Moisturizing Spray, Organic Aloe Vera Mouthwash, Organic Aloe Vera Body Wash, Organic Aloe Vera Exfoliating Facial Scrub.
23341
Cosmetic products
Other
other Cosmetic products

Description

: natural handmade Soap, natural Massage Oil
26836
Delicatessen products
Ecocert Belgium Sprl / Bvba
Other delicatessen products

Description

: natural, organic goat's cheese and cured ham from porc .
26840
Milk & dairy products
Ecocert Belgium Sprl / Bvba
Cheese

Description

: Natural Goats cheese in a wide range of presentation
www.lelarry.be
26838
Meat & sausages etc,,,
Ecocert Belgium Sprl / Bvba
Beef, mutton, lamb, pork

Description

: cured salami, cured loin, cooked ham and poultry products. all of top quality.
26839
Meat & sausages etc,,,
Ecocert Belgium Sprl / Bvba
Other meat, sausages etc

Description

: Dry cured Ham, with only porc, sea salt and time as ingredients.
cured with bone during 9 months minimum.
sold with bone, deboned, sliced. also private label.
27418
Drinks
Other
Non-alcoholic beverages (water, fruit, vegetable juice)

Description

: 100% Pure USDA Certified Organic
Noni Juice and Capsules

For over 2000 years, the healers around the world have depended on a small evergreen they called Noni to keep their people healthy. The fruit of the tree was sacred - and no wonder! They used its juice to stimulate the immune system and help rid the body of toxins. They made an extract of the leaves to maintain a healthy intestinal system and normal bowel function. Today, the health-giving benefits of the Noni tree are yours in Noni Pacific.

The fruit from the noni tree has over 140 active nutraceuticals and has been used for centuries as an antioxidant, emollient, laxative, analgesic, hypotensive and detoxifier. Noni Pacific is 100% pure, low temperature pasteurized and 100% bioactive. Noni Pacific capsules offer all the benefits of Noni in an easy to take supplement.
6478
Raw materials & supplements
Other
Other raw materials & supplements

Description

: We are in a need of coco/coir poles. Spec: coconut fibre fixed around a PVC pole
27401
Sugar & honey products
Other
Honey, royal jelly, bee hive products

Description

: Surrounded by a mixture of savanna and pristine rainforest where plants compete for pollination by profuse and vivid flowering, the El Dorado Honey and Beeswax Traders produce a low volume high quality product to meet customers demand and services.