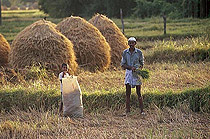 Find sellers of organic
The Greentrade Directory
Click on the offer number to view the company's information.
To obtain the company's e-mail addresses you need to subscribe our services or please contact us at Tel.: +33 1 47 50 02 73
Fax : 33 1 47 50 28 67
Offer N°
Category
Certification
Product
41813
Cereals & derived products
Other
Cereals (wheat, corn, barley, spelt wheat)

Description

: Trading company in Canada
42592
Textile
Other
Clothes

Description

: Gorgeous soft organic cotton baby clothes made in Fair Trade.
42591
Dietetic & health foods
Other
Baby foods

Description

: Delicious frozen baby food made in Canada.
42562
Fruit & vegetables
Other
Dehydrated fruit or vegetables

Description

: Manufacturing, buying and selling of organic products - spices and herbs, fresh and frozen fruits and vegetables, processing of fruits and vegetables.
42561
Textile
Ecocert
other Textile

Description

: Certified Fairtrade, organic children\'s colourful bedroom sets and textile gifts.
42560
Textile
Ecocert
Clothes

Description

: Certified Fairtrade, organic colourful children\'s pyjamas for ages 3 - 11 years. Also other bedding and gift textile good available.
42526
Textile
Control Union
other Textile

Description

: Have organic cotton yarn of any count any quantity
42525
Medicinal & aromatic plants
Argencert
Essences

Description

: Aceite esencial obtenido por arrastre de vapor de eucalipto globulos
42454
Fruit & vegetables
Organic Crop Improvement Association (ocia)
Other fruit & vegetables

Description

: Organic Rhubarb, Rhubarb Seed, Rhubarb Seedling
42453
Oils for cooking & dressing
Ecocert
Olive

Description

: AMI Company, a very high experienced olive oil processing team is always trying to offer you the best high quality ORGANIC EXTRA VIRGIN OLIVE OIL CERTIFED By ECOCERT.
Our main aim is a sustained effort to follow and up-date millenary inheritance know-how since Carthage Civilization period.
Olive oil is just as popular in the kitchen today as it was in the age of Roman and Carthage Empires. Olive Oil has been recognized for its natural qualities and is highly praised for its medicinal values.
OLIVE OIL AMI is an Extra Virgin Olive Oil with less than 1% acidity. Our products are 100% pure natural cold first pressure. Without any chemical additive, our italian mechanical process gives ,as it is defined by the ''International Olive Oil Agreement''
2
AMI OLIVE OIL its appreciated heavy and purified taste.
It is proven through all Mediterranean Civilizations and modern Scientists that Olive Oil is one of the most good health builder and maintainer.
MARKETING INFORMATIONS:
* PACKAGING:
AMI can supply High Quality Extra Virgin Olive Oil during all the year. You may have the choice between the following packaging: Glass bottles,, Glass Jars, Tin cans .Drums or flexi tank
* PRICES ( on FOB, C&F or CIF basis ) :
- Bottle of 1 litter
- Bottle of 0.75 litter
- Bottle of 0.5 litter
- Bottle of 0.25 litter
- Tin UK Gallon ( 4.8 litter )
- Tin US Gallon ( 3.8 litter )
- Bulk : in new steel drums of 200 Kg
- Bulk : in flexi tank or tank : in container 20\' /20.000kg / 21834L
ASK US FOR QUOTATIONS AND RECEIVE THEM WITHIN SHORT TIME
WE CAN SUPPLY OTHER QUALITIES OF OLIVE OIL SUCH AS :- CONVENTIONAL Virgin Olive Oil –Aromatised olive oil
NB : We accept private labels
CHARACTERISTICS
ACIDITY : 0.2° to 0.8° oleic acid.
TASTE : Distinctive flavour, sweet, fruity and harmonious.
COLOR : Clear golden yellow with green reflexion

3

TYPE : Virgin, extra virgin, and organic extra virgin olive oil
ORIGIN : Tunisia (Southern Mediterranean coast) 2nd producer and exporter in the world after EU. Climate is characterized by long hot and dry summer which produces fruit of high oil quality content.
Trusting that our extra virgin olive oil will Meet your requirements, we look forward to your Valued orders at your disposal for any further details and specifications you may need

AMI INTERNATIONAL SARL
AGROALIMENTAIRE MEDITERRANEENE INTERNATIONALE SARL
42452
Commodities
Ecocert
Sugar

Description

: Evaporated Cane Juice is defined by The Sugar Association as single-crystallization cane sugars \"that retain more of the character of the juice from which they are recovered than multiple-crystallization sugars.\" AMI" GOLDEN LIGHT ORGANIC RAW BOWN CANE SUGAR Evaporated Cane Juice products are milled right on the farm, in a simple, one-crystallization process. The juice is pressed from freshly-cut sugarcane, washed, filtered and crystallized--all on the day of harvest.
"AMI" GOLDEN LIGHT ORGANIC RAW CANE SUGAR evaporated Cane Juice products are the most natural and earth-friendly sweeteners on the market. They contain no artificial additives or preservatives, and are certified ORGANIC by ECOCERT – kosher- USDA/NOP, with no animal by-products used anywhere in the process. The simple one-crystallization milling yields minimally processed sweeteners available in both natural and organic varieties. "AMI" GOLDEN LIGHT ORGANIC RAW CANE SUGAR also uses sustainable agricultural practices such as crop rotation, organic to protect farming and renewable energy the environment and preserve the earth\'s natural resources.
AMI" GOLDEN LIGHT ORGANIC RAW CANE SUGAR complete farm-to-package integration and nationwide distribution network allow us to consistently deliver the highest quality and reliability standards in the food industry. The functionality, natural processing characteristics and environmental integrity of AMI" GOLDEN LIGHT ORGANIC RAW CANE SUGAR Evaporated Cane Juice products enable food manufacturers to meet the increasing market demand for sweeteners that meet the strict performance and labelling provisions of the natural and organic foods industry.

AMI Organic Cane Sugar 25 KG is packed in bags.
1x20'x23 metric tons packed in 920 bags 3 paper Kraft plies + poly liner
Under AMI BIOSUGAR lable
Under private lable
packaging available in different weights 5gr to 1kg
42385
Medicinal & aromatic plants
Ecocert
Essences

Description

: Organic certified sweet orange oil ECOCERT and NOP certified
42303
Fruit & vegetables
Bioagricert (bac)
Fresh vegetables

Description

: Nopal Organico
Greengrocer indian fig
42302
Herbs, spices & condiments
O.i.a.
Other herbs, spices & condiments

Description

: G&B Organics is an organic certified producer culinary and infusions organic certified herbs.

CULINARY:
* Oregano (/Origanum vulgare/)
* Thyme (/Thymus vulgaris/)
* Tarragon (/Artemisia dracunculus/)
* Rosemary (/Rosemarynus oficinalis/)

INFUSIONS/MEDICINAL:
* Lemon Verbena (/Aloysia tripylla/) - STIMULATING -
* Penny Royal (/Lippia turbinata/) - STOMACH -
* Spreng (/Baccharis trimera/) - HEPATIC -
* Blessed Thistle (/Argemone mexicana/) - PURIFYING -
* Inca Tea (/Lippia integrifolia/) - DIGESTIVE -

I kindly ask you to visit our web site www.gyborganics.com.ar for further information.
42300
Fruit & vegetables
Comité De Agricultura Ecológica De La Comunidad Valenciana
Fresh fruit

Description

: Mandarinas ecológicas de las variedades Clemenules (10000kg), Hernandina (4000kg), Ortenique (6000kg) y Fortune (10000kg).