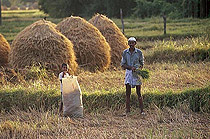 Find sellers of organic
The Greentrade Directory
Click on the offer number to view the company's information.
To obtain the company's e-mail addresses you need to subscribe our services or please contact us at Tel.: +33 1 47 50 02 73
Fax : 33 1 47 50 28 67
Offer N°
Category
Certification
Product
33933
Cosmetic products
Other
Body care

Description

: We bring to the world two diferents of the purest, most natural,medicinal potencial proved, skincare products available.

Calendula Cream and Calendula Gel. We are certificaded by the INVIMA.
We have been interested to export.
27402
Medicinal & aromatic plants
Other
Medicinal plants

Description

: We would like to export Calendula extract and calendula oil.
33904
Cosmetic products
Other
Body care

Description

: Natural rosehip oil and rosehip oil soap is a perfect cleaner and anti-aging product. Helps to renew cells, prevents wrinkles, protects skin against hard climate conditions with the help of omega 3, omega 6, vitamin A, linolenic and linoleic acids in its ingredients.
32285
Fruit & vegetables
Ppis
Fresh fruit

Description

: Exporters of conventional and organic-certified fruits, vegetables and fresh herbs. Citrus, pomegranantes, summer fruit, vegetables of all kinds, fresh herbs.

Welcome requests for price quotes.
33903
Medicinal & aromatic plants
Other
Other medicinal & aromatic plants

Description

: Certified Organic Flower Growers
We grow organic, bio-dynamic flowers and vegetables.
33893
Textile
Other
Clothes

Description

: we are manufacturing and exporting 100% certified organic cotton garments, yarn fabric and cotton.
8367
Products for organic farming
Other
Fertilizers

Description

: Pure Vermicompost made from Cow & Buffalow dung / Gobar etc. Pure Neem Oil and Seeds etc.
33853
Drinks
Associazione Suolo E Saluter
Alcoholic beverages (aperitifs, beer, cider, champagne)

Description

: Production biological wines D.O.C.G.
33847
Raw materials & supplements
Other
Flavoring additives, coloring agents, gelling agen

Description

: Organic flavorings
33810
Drinks
Imo
Plant base drinks (herb teas, concentrates, elixirs)

Description

: Can offer
Tea Organic Black / Green in
Tea packets / Tea bags
Organic Flavored Teas
Organic Spice Tea
Organic Flavored , Fruits , Fruit Bits in Tea bags
33775
Dietetic & health foods
Other
Appetite regulators and substitutes

Description

: SVM, a packaging and manufacturing Company, is located in the east of France, close to Strasbourg, the crossroads of Europe.

This family-run Company, which has more than 20 years' experience in the food processing industry, offers the following services :
project study, product development, manufacturing, packaging and logistics.

Dynamism, continuous innovation and strong know-how are its major assets.
SVM has launched over 500 products for various food sectors:
diet food, health food, food for sports people, pharmaceutical products, products for food processing industry.
33797
Cosmetic products
Other
other Cosmetic products

Description

: Erbaviva was born to bring to the world a collection of the purest, most natural, organic skincare products available.

Beginning with our exclusive line of pure products for Baby and Mommy-to-be, we now also offer a full range of Bath & Body products for everyone else including our unique Organic Deodorant.

In our commitment to you, and to the environment, we use only the highest quality organic ingredients and essential oils, uniquely packaged and brought to you in a sophisticated form that honors the way nature created them.
33126
Meat & sausages etc,,,
Ecocert
Beef, mutton, lamb, pork

Description

: I am a producer of organic meet (bovine cattle) certified by ECOCERT-Portugal.

Right now I am producing only for the Portuguese market. After September 2007, I am planning to expand the activity to other markets and contribute with other organic meet products such as pork, lamb and chicken. Together with other patners, we have started the implantation of a transformation room (packaging etc) and we are in final steps of process certification and quality assurance.
33785
Drinks
Other
Non-alcoholic beverages (water, fruit, vegetable juice)

Description

: A broad selection of fruit and vegetable juices (not made from concentrate) is produced at one of our plants.

Both organically and conventionally grown raw materials are processed. The varieties of fruit and/or vegetables used are delivered direct from the field to production, where they are washed and carefully pressed. The non-concentrated juices produced in this way have an outstanding flavour.

Using a careful injection technique, juices can also be fermented with lactic acid.

As well as organic sauerkraut juices with natural lactic acid content, carrot juice, tomato juice, vegetable juice cocktails, other vegetable specialities and various fruit juices are packaged in both cartons and bottles.
33784
Delicatessen products
Other
Pre-cooked dishes

Description

: DE-VAU-GE GESUNDKOSTWERK GMBH has over 100 years' skill and experience in producing vegetarian deli specialities. "Ovo-lacto" (containing dairy and eggs) vegetarian products and vegan (entirely plant-based) products are manufactured as an alternative to meat and sausage.

Our broad selection of products can be divided into five groups: tofu products, sausages, schnitzel, burgers and patties, and spreads and various pasta sauces.

As well as tofu of various flavours, our sausages include several varieties, from traditional German-style sausage to various other types of sausage.

Our breaded tofu schnitzel and nuggets, along with our various burgers, are real meat substitutes with all the pleasure of eating meat. What makes these products really special is that their succulent texture is hardly distinguishable from that of meat products.

A large number of vegetarian spreads made from healthful dietetic yeast, grains, vegetables, and yoghurt round off our range. These spreads make a delicious alternative to spreads containing meat.
Some of these products are offered as chilled, with several months' shelf life, and some are provided in ambient format.