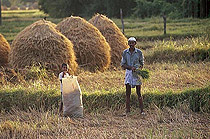 Find sellers of organic
The Greentrade Directory
Click on the offer number to view the company's information.
To obtain the company's e-mail addresses you need to subscribe our services or please contact us at Tel.: +33 1 47 50 02 73
Fax : 33 1 47 50 28 67
Offer N°
Category
Certification
Product
44095
Cosmetic products
Other
Body care

Description

: Dead Sea Salts

Product: Dead Sea Bath Crystal Salts:

Types:

Natural white: (-2)mm, (-3) mm, (+3) mm, Mixed & Powder
Scented/Colored: Lime/Yellow, Lavender/Blue, Peppermint/Green, Strawberry/Red, Orange/Orange, Sandalwood/Brown, Rose/Rose or Eucalyptus/Violet. (Our salts are scented with Natural Essential Oils and colored with Food Grade Coloring, and all the above sizes are available for scented/colored)
Packaging & Packing:

Bag: 25 kg
Bag of 2 layers (Polypropylene outside and Polyethylene the inner)
Each 40 bags = 1 MT (1000 kg = 2000 lb), all are packed in one pallet.


(-2) mm


(-3) mm


(+3) mm




Mixed


Powder
44094
Cosmetic products
Other
Body care

Description

: Product: Dead Sea Water:

Types:

Dead Sea Natural Water
Dead Sea Concentrated Water (C7 Brine)
Packaging & Packing:

Barrel: 20 Liter
Barrel: Plastic.
All the 50 Barrels of 20 Liter (= 1000 Liter) are packed on two pallets.
8074
Cosmetic products
Other
Body care

Description

: Product: Dead Sea Mud:

Types:

Collected Mud As Is.
Screened Mud.
Sterilized Mud without any additives.
Sterilized Mud Mask with additives.
Packaging & Packing:

Drum: 50kg
Drum: Plastic with Polyethylene inner bag.
All the 20 Drums of 50 kg (= 1MT = 1000 kg = 2000 lb) are packed in one Big Box.
44077
Fruit & vegetables
Bio Inspecta Ag
Dried fruit

Description

:
dried papaya, mango and pineapple

organic certified EEC NO 2092/91 -IMO CONTROL
44078
Fruit & vegetables
Imo
Dried vegetables

Description

:
Tomatoes
IMO CONTROL
44079
Fruit & vegetables
Imo
Exotic fruit and vegetables

Description

:
Exotic fruits and vegetables
IMO CONTROL
44046
Milk & dairy products
Other
Butter, cream

Description

: Our range of organic products includes:


Butters

Sweetcream Salted
Sweetcream Unsalted
Lactic Salted
Lactic Unsalted
44049
Milk & dairy products
Other
Skimmed or powdered milk

Description

: County Milk Products is one of Europe's leading suppliers of Organic Dairy Ingredients, having been active in this area for several years.

Our range of organic products includes:

Powders
Full Cream Milk Powder
Fat Filled Milk Powder
Skim Milk Powder
Cream Powder
Whey Powder
Lactose
Whey Protein Concentrate
Caseinates

Liquids

Whole Milk
Skimmed Milk
Whole Milk Concentrate
Skimmed Milk Concentrate
Cream
44028
Cosmetic products
Other
Body care

Description

: Stretch-less

Stretch marks (striae distensae) are cutaneous lesions that accompany the hormonal upheavals of the major stages of life: Puberty and pregnancy are the main causes. Stretch marks develop abruptly and progress slowly from a pink to violet color, then to an ivory white or sometimes nacreous hue. They never disappear. They are thus experienced as an uncalled for calamity.

Strechless is a revolutionary concept for preventing the emergence of stretch marks and limiting their extension. Thanks to a combination of seven active natural ingredients with exclusive jojoba oil, shea butter and highly skin conditioning lipids and moisturizing agents in a rich cream super formula, strechless now makes it possible within two months for way.
44029
Cosmetic products
Other
other Cosmetic products

Description

: Henna Penna

Henna Pen is a pen filled with henna extract for the making of natural tattoos and skin decorations. The revolutionary technique of extracting the henna and formulating ink is a patented technology. Henna Pen is quick and easy to use.
1- Easy and safe application at free hand or with stencils.
2- Dries up quickly on the skin.
3- A two-tipped pen A thin and a thick tip for better designs!

To beautify ones body with henna tattoos on festive occasions is a tradition that is present in many cultures. In the last decade, tattoos and body decorations have also become a popular trend among young people all over the world.
1- Enhance make-up and can replace jewellery.
2- Stays on the skin for a few days.
3- Refresh the tattoo and make it darker by reapplying.
44030
Cosmetic products
Other
Body care

Description

: Fairyskin

Pigmentation whitening gel, whitens and exfoliates.

Face and body gel that will gently erase hyper pigmentation caused by an excess of melanin. The synergy of the different plant extracts helps to achieve a whitening effect. The gel also acts as a stimulant of microcirculation and has astringent and gentle exfoliating properties.

-protects sensitive skins against chemical and mechanical aggression.
-diminishes brown spots caused by the excess of melanin and due to skin aging processes.
-reduce skin pigmentation problems occurring during pregnancy and hormonal malfunctioning periods.
-safe.
-botanically derived.
-hydroquinone free.
-effective.
44031
Cosmetic products
Other
other Cosmetic products

Description

: Lemonose

-clear nad fresh skin.
-decreases glycation & skin roughness.
-increases brightness, luster and colour of skin.
-improves skin radiance.

Lemonose is a revolutionary purifying and astringing gel for the skin on and around the nose but also for other oil prone skin areas. Lemonose leaves your skin clear and fresh all day long and relieves your skin from eventual oily and shiny surfaces.

With newest technology of combining lemon and other beneficial herbal purifying extracts together with saccharmyces ferment enzyme lemonose leaves the skin refreshed, clarified, smoothed and completely clean without being stripped of vital moisture. Lemonose is suitable for all skin types as it balances the sebaceous function of oily, dry and combined skin by reducing the sebum flow of the oily skin and restoring the hydrolipidic film of the dry skin. By balancing the oil prone skin lemonose soothes and tightens the pores and offers a protection against acne.
44032
Cosmetic products
Other
Make up

Description

: Curiosa Lipbalm

With vitamin e & UV filter

1- relieves chapped or cracked lips.
2- spf 4 sunscreen.
3- not tested on animals.
4- temporarily protects and helps relieve chapped or cracked lips.
5- helps protect lips from the drying effects of wind and cold weather.
6- comes in five colours.
7- cute and needs small space in your purse.
8- tastes great!

Colours and matching flavours:
Lipbalm blueberry, lipbalm pineapple, lipbalm cherry, lipbalm peach, and lipbalm kiwi.

Active ingredients
1- natural lanoline.
2- beeswax.
3- tocopheryl acetate vitamin e.
4- essential oils.

Marketing-claims
1- the texture is a very special indication for dry lips with a very high moisturizing and nuturing effect.
2- additional with UV filters the quality are giving a maximum of protection.
3- the tender application has a glossy and shimmering coverage, it S like a sense of well being.
4- dermatologic ally tested!
5- applicable as topcoat together with long-lasting lipsticks.
44033
Cosmetic products
Other
other Cosmetic products

Description

: Capiless

Capiless is a face and body gel minimizing the appearance of broken capillaries and spider veins on distressed skin.
Thanks to its composition capiless improves the problem linked to capillary fragility by decreasing telangiectasias, erythrosis and reinforces vascular walls and improves microcirculation in veins and capillary vessels.
The virtues of safe plant concentrates in capiless, rich in flavonoids, saponosides and procyanidols, are close to the activity of vitamin p, favouring microcirculation and strengthening
Vein walls. Capiless is able to decrease the blood capillaries permeability and reinforce their resistance as well as soothing of skin.

It has the following activities:
- reinforcement of capillary wall,
- anti-couperose,
- soothing,
- anti-irritating.

Couperose
Couperose is a chronic skin affection, which developes in stages
And leads to inflammation and unaesthetic facial redness.
Couperose affects 15% of the population, mostly people
Between 30 and 50 years old with fair skin complexion. It is more
Prevalent among woman than men.
Couperose has 4 stages:
- stage 1: Areas of redness in the face during exposure to activating factors.
- stage 2: The redness has become permanent: It is called erythocouperose,
- stage 3: Appearance of spots,
- stage 4: Constant swelling of certain zones of the face.
Couperose is aggravated by different factors:
- prolonged sun or sunbed exposure. The UV - and ir rays
Increase the dilation of blood vessels,
- sudden temprature changes,
- eating spicy food, drinking hot beverages or alcohol,
- hormonal influences (pregnancy or menopause),
-heredity,
- skin type.
Up to now the real causes of couperose are still unknown.
44034
Cosmetic products
Other
Make up

Description

: Henna Eyes

Henna Eyes is a revolutionary product that gives the contour of your eyes a fashionable and a long lasting colour thanks to pure henna extract. Henna Eyes is a semi permanent eyeliner based on 100% natural ingredients.
Double function an eyeliner and a brow liner.
Long lasting and natural make up thanks to pure henna extract.
Touch proof does not smudge.

Henna Eyes is based on 100% natural ingredients and on pure henna extyract.
Soft and gentle.
Free from preservatives and artificial colours.
Not tested on animals.

Henna Eyes represents all the beauty enhancing benefits of henna, Lawsonia Inermis, without the complicated process that traditional uses of henna requires. Thanks to its unique formula and shape Henna Eyes is a straightforward and easy to use product.
Perfect look all day long
A two tipped open for high precision.
Colours for all tastes.

Choose from our range of colours to match your mood and clothes!
Choose to be a Classic Beauty with our traditional colours: Liquorice Black, Agave Grey, Black Currant, Blueberry, Cocoa Brown, Hazelnut and Fudge.
Or go wild with our trendy palette of colours: Raspberry Pink, Purple Plum, Mint Blue, Avocado Green and Golden Honey.