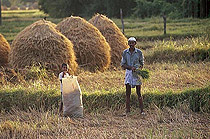 Find sellers of organic
The Greentrade Directory
Click on the offer number to view the company's information.
To obtain the company's e-mail addresses you need to subscribe our services or please contact us at Tel.: +33 1 47 50 02 73
Fax : 33 1 47 50 28 67
Offer N°
Category
Certification
Product
35976
Cereals & derived products
Control Union
Oilseeds (rape, sunflower, soy, sesame, peas, bean

Description

: Organic Hulled Sesame Seeds
Organic Natural Sesame Seeds
Organic Safflower Seeds
35973
Cleaning & hygiene in a sustainable way
Other
Professional cleaning & hygiene

Description

: Organic, plant-based multi-purpose cleaning product that disinfects, deodorizes, cuts grease, and quickens decomposition of waste. Great for cleaning hard surfaces. Excellent component for detergent, dish washing liquid and other cleaning solutions.
35959
Herbs, spices & condiments
Bolicert
Salt

Description

: * SAL ROSADA O ROJA EN ROCA O PROCESADA
* SAL PARA USO DOMESTICO Y DE CONSUMO HUMANO
* SAL PARA EL CONSUMO ANIMAL
35957
Textile
Other
Fabrics

Description

: ropa de diseñador pret a porter y alta costura para uso diario urbano y ecológico, con un estilo funcional y practico siempre innovando.
35560
Raw materials & supplements
Other
Other raw materials & supplements

Description

: Certified BY LACON And INDOCERT according to EU standards.
35882
Textile
Other
Fabrics

Description

: Bamboo fabric, 100% or blended with organic cotton or/and spandex
35881
Textile
Other
Clothes

Description

: MOBBOA : webshop and wholesale in bamboo clothes and bamboo bath linen for men, women and kids. MOBBOA sells to the EU member states. We also offer bamboo fabric and fiber for sale.
Bamboo fabric is supersoft, breathable, cool and antibacterial. Using bamboo as a raw material contributes positively in preserving our climate and nature. Bamboo will replace traditional cotton, which is very polluting.
Bamboo is good for you ! www.mobboa.com
35760
Milk & dairy products
Other
Cheese

Description

: organic cheese
35528
Seeds
Other
Bulk seeds

Description

: http://www.rarexoticseeds.com sells rare exotic flower seeds, including trees, palms, carnivorous plants, and many more, for the home gardener and resellers.
35654
Sugar & honey products
Other
Specialties

Description

: Organic Raw sugar - brown, golden, white
35653
Drinks
Other
Alcoholic beverages (aperitifs, beer, cider, champagne)

Description

: Organic Rum and Sugar Cane Alcohol
35590
Herbs, spices & condiments
Ecocert
Vinegar

Description

: Muscat vinegar
35589
Drinks
Ecocert
Alcoholic beverages (aperitifs, beer, cider, champagne)

Description

: organic red wines : Côte du Roussillon (South of France)
Muscat de Rivesalt
35588
Drinks
Ecocert
Non-alcoholic beverages (water, fruit, vegetable juice)

Description

: certified organic grape juices
35587
Oils for cooking & dressing
Organic Food Development & Certification Center Of China
Other oils for cooking & dressing

Description

: We could provide Tea seed oil/camellia oil from China.
Tea plants, mainly grown in China, are rare woody plants which are the resource of camellia oleifera. 12 months are needed from its bloom to its pollination, then to its maturity. At the harvest, the second bloom begins which makes it enjoy the reputation. As healthy edible oil, it has a variety of nutrients, bright color and unadulterated taste because the eat plant grows in the shinny sun for so long time without any pollution from little chemical fertilizers or pesticide. It is also a titbit among so many kinds of oil because of its growing environment, growing period, health care and small quantity. Different researches show that if we have it for a long time, it can help us regulate blood fat, control coronary heart disease and blood pressure and reduce cholesterin in blood. It is not only rich in a variety of unsaturation fatty acid, such as oleic acid, linoleic acid, and linoleic acid, but also rich in different kinds of microelement which can not be gained by our bodies.

Specifications:
1) Saturated fatty acid: 12 - 18%
2) Oleic acid: 75 - 83%
3) Linoleic acid: 7 - 11%
4) Linolenic acid: 0.2 - 1.0%
5) Vitamin E (mg/L): 120 - 150mg
6) Shelf life: 12months

If you have interested,please contact me with your inquiry.