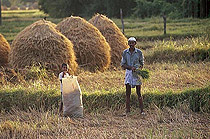 Find sellers of organic
The Greentrade Directory
Click on the offer number to view the company's information.
To obtain the company's e-mail addresses you need to subscribe our services or please contact us at Tel.: +33 1 47 50 02 73
Fax : 33 1 47 50 28 67
Offer N°
Category
Certification
Product
38055
Medicinal & aromatic plants
Other
Aromatic plants

Description

: certificacion organica con Biolatina, menta, oregano, estragon, romero, tomillo
38050
Herbs, spices & condiments
Qualite France
Vinegar

Description

: Vinaigre de cidre
38049
Drinks
Qualite France
Non-alcoholic beverages (water, fruit, vegetable juice)

Description

: Jus de pomme 1L
38043
Textile
Control Union
Fabrics

Description

: Home Textiles
38025
Cosmetic products
Ecocert
Body care

Description

: Shower gels, shampoos, baby creams,...
38020
Cleaning & hygiene in a sustainable way
Ecocert
Consumer cleaning & hygiene

Description

: Range of biodegradable and environment friendly cleaning products.
Certification by Ecocert
38018
Grocery products
Ecocert
Muesli, flakes

Description

: Muesli based on quinoa and spelt
38017
Cereals & derived products
Ecocert
Other cereals & derived products

Description

: All quinoa products

The widest range in the world, more than 40 products based on quinoa.
38016
Cereals & derived products
Ecocert
Semolina

Description

: Speciality: Coucous quinoa - chanvre
38014
Cereals & derived products
Ecocert
Flour

Description

: Quinoa flour and all others cereals
37961
Raw materials & supplements
Ecocert
Other raw materials & supplements

Description

: We offer a vast range of high quality organic botanical powder, liquid extracts for food supplements or glycerined powder extract for cosmetics.
Our production is 100% organic, certified by Ecocert.
Available from 25 kg.
We do not have any stock. We work directly from your order and it allows you to garantee a minimum shelf life of 30 months for each organic extract.
All the extracts are delivered with a microbiological analyse.
Some products are link to the harvest season and our delivery time is about 2 months for a batch.

What is botanical extract ? All the herbs are composed of 80% of water and cellulose which have no interest from a diet point of view. We extract the most important part of the cellulose and the water (ratio 3:1) in order to produce a high concentrate dry active powder.

Also, if you need certified production (ECOCERT) for food supplements we can produce it with your own brand name:
Pills, tabletts, tea bags, syrups, sprays

Contact us:
Company FRANCE SLK LYON
15 BD Viver MERLE
69003 LYON - FRANCE

For any specific medical herb, please do not hesitate to contact us.

List of the organic extract that we produce : Abricotier - apricot organic extract
Acacia organic extact
Basilic - basil organic extract
Betel organic extract
Camomille - camomilla organic extact
Cannelle - cinnamon organic extract
Celeri - celery organic extract
Cerisier- black berry organic extract
chicorée - chircoree organic extract
Chlorella powder & organic extract
Ciste organic extract
Citron peau - lemon peel organic extract
Citronnelle - lemon grass organic extract
Clou de Girofle - Clove organic extract
Cypres organic extract
Douglas organic extract
Epicea organic extract
Eucalyptus - eucalyptus organic extract
Fenouil - Fenel organic extract
Fenugeec - frenugreek seed organic extract
Genevrier organic extract
Geranium organic extract
Goyave - Goyave organic extract
Grenade organic extract
Gymnema - Gymnema organic extract
Helichryse organic extract
Henne - Henne organic extact
Hibiscus organic extract
Ispaghul organic extrac
Laurier organic extract
Lavande - Lavandin organic extract
Lavandin organic extract
Lin organic extract
Licorice organic extract
Lotus organic extract
Luzerne organic extract
Magnolia organic extract
Mandarine organic extract
Marjolaine organic extract
Menthe poivrée - pepermint organic extract
Momordica - momordica organic extract
Niaouli organic extract
Neem organic extract
Noni organic extract
Nori powder & organic extract
Olivier feuille - Olive leaf organic extract
Onagre organic extract
Orange peau - orange peel organic extract
Origan organic extract
Pamplemousse organic extract
Passiflore fleur - passion flower organic extract
Patchouli organic extract
Persil organic extract
Pomme feuille - appel leaf organic extract
Quinoa organic extract
Radis noir organic extract
Rooibos organic extract
Romarin - Rosemary leaf organic extract
Salsepareille - salsaparilla organic extract
Sarriette de montagne
Soja - Soya organic extract
Tea tree organic extract
Terebenthine organic extract
The - tea organic organic extract
Thym doux - thymol organic extact
Tounesol - sunflower organic extract
Tulsi organic extract
Valériane - vanlerian root organic extract
Verveine - Vervein organic extract
Ylang ylang organic extract

spices:
Cannelle - cinnamon organic extract
Cardamome - cardamon oragnic extract
Clou de girofle - clove organic extract
Coriandre - coriander organic extract
Cumin organic extract
Curcuma - turmeric organic extract
Gingembre - ginger organic extract
Piments -
Poivre - peper organic extract (black & white)
Sesame organic extact
Vanille - vanilla organic extract
37935
Textile
Control Union
Clothes

Description

: Company Profile
Sree Apparexpo is Organic Cotton Apparel buying Office located in the Textile city of India, at Salem. We have proven our selves as an innovative and consumer focused efficient player in the knitted garment / Home textiles industry, through consistent better designing and concentration on quality aspects.
We have excellent technical team experts in design and production to transform a top-end design into a popular commercial product with a high-perceived value.
Mr.Shankar (Textile & Fashion Technologist) -- Who has more than 12 years of sound knowledge & experience in Garment industry and exports has been the driving force for our customer's success.
Products:-
1. 100% Organic Cotton Knitwear Garments Division.-- Skal Certified Goods
2. Home Textiles Division--100% Organic Cotton

Knitwear Products:

We fabricate all kinds of knitted garments keeping in mind the tastes and preferences of our clients. We ensure that the fabric will of the finest quality and a lot of emphasis is laid on the designs, color and strength of the fabric.


Fabric Types:

Single Jersey, Interlock, Ribs, Pique, Jacquard, Auto strippers, Waffle, Thermal, Fleece, Terry, Velour, 2 Track rib, 4 Track designs, Pointels, Stripes. In Cotton - P/C, P/V - Lycra, Viscose, Polyester, Modal, Grindle, Acrylic, Lurex, All type of Elastane Fabrics etc.
Kids Wear
• Tees
• Polo\'s
• Jeans
• Shirts
• Graphic Tees
• Skirts & Skorts • Underwear
• Hooded Tees
• Shorts
• Active Wear
• Underwear
• Outerwear
Mens Wear

• Polo Shirts
• Golf Wear
• T-Shirt
• Sleepwear
• Shirts
• Tank Top
• Vest
• Night Shirt
• Hooded Shirt
• Track Suit
• Pull Over
• Pyjamas
• Bermudas
• Boxer Shorts
• Pants
• Jeans
• Bikini Brief
• Inner Wears

Ladies Wear

• Turtle Neck
• Scoop neck
• Singlet
• Apron
• Sleeveless Top
• Swimwear
• Pullover
• Lycra Tees
• Tank tops
• Pyjamas
• Nighty
• Jog Suits
• Polo Shirts
• Golf Wear
• Athletic Wear
• Spandex Thongs
• Hi-Cut Panty
• Swim Wear
• Blouse
• Hooded Pullover


Newborn Boy/ Girls
• Baby Romber Printed And Plain
• Bodysuits Printed And Plain
• Tees • One-Pieces Printed And Plain
• Tops & Pants
• Sleep Wear

Finishing of Garments:

Value addition on textile is a vital part of our focus on customer satisfaction. In this regards we have some kind of value added finishing process. Our fabrics are quality oriented & not contain any hazardous chemicals.
• Yarn Dyed, Biopolishing, Stone wash, Peach Finish, Silicon Wash, Acid Wash, Single Dyeing / Double Dyeing, Tie and Dye, Garment Dyeing Etc..,
Garment Printing
• Flock Derivative Printing, Pigment Printing, Foil Printing, PVC/Non PVC Printing, Radion Printing, Emphasing Printing, etc.
Embroidery:
Machine Embroidery / Applique Embroidery / Felt Embroidery / Chenille Embroidery / Sequence embroidery / Hand Embroidery.
Vendor Strength:
Having 14 Vendors – Produces High Quality Garments with Competitive Prices.
Each Factory Manufacturing Capacity – 50,000 Pcs/ Month.
Each Factory has Minimum Turnover in Value of 12, 00,000 Usd/Annum.
Capacity: Handling 1, 00,000 Pcs/ Month in Knitted garments.
Home Textile Division:
Table Cloth, Napkins, Placemats, Runners, Cushion Cover, Pillow Covers, Bed Spreads, Curtains, Kitchen Towels, Aprons, Oven Mitts, Pot Holders, Bread Baskets, Floor Rugs, Throws, Mattress, Chair Cushions, Chair Pads, Running Length Fabrics and other Made - Ups
Current Customers:
Acko A.S – Slovakia , Fit 4 U – U.S.A, Bueckle Company – Germany, Sodi Rep Textiles – France, Alsico – Belgium, Marco—U.S.A,
Business Practice:
Briefing the supplier
Prototype and sample production.
In-house quality check, at our end:
Client\'s approval:
Mass production starts, in batches
Further production completed
Packed and dispatched
Status Reporting
Container Stuffing and Loading Supervision
Documentation and Shipping Co-ordination
Laboratory Testing

Assists on Buyers visit :-
We work as your extended arm in India. We accompany our buyers on their buying visits, factory visits and inspection visits. We help you on your accommodation and everything during your visits.

All this at a cost which is actually a saving for buyers! Yes, we reduce the cost of buying, cost of achieving required quality and cost of assuring deliveries. And, our customers get to know new developments, new products and new supply base from this part of the world.
We are very sure that we can serve you better and we always are on a learning process trying to improve the process further.
37804
Products for organic farming
Other
Fertilizers

Description

: Organic Fertilizer from oil-fruitcake, sugarcanecake,vegetables,animal organic, that's why is better for your land, because it doesn't contaminate the ground, it's natural. Specifications: Diameter 4.0mm8.0mm N>4.0% P>2.0% K>?1.0%moisture<13.0% PH 6.08.0 Packing:40kg Plastics knited bags.Payment term: T/T or L/C Minimum order:100 M/T
37928
Medicinal & aromatic plants
Imo
Other medicinal & aromatic plants

Description

: Dried Artichoke Leaves
37926
Oils for cooking & dressing
Comité Andaluz De Agricultura Ecologica (caae)
Olive

Description

: Nuestra empresa se dedica al cultivo y elaboracion, envasado de aceite de oliva virgen extra de calidad. Localizada en Zamoranos - Priego de Córdoba region distinguida en las ultimas cosechas por los mas prestigiosos reconocimientos a nivel mundial. Nuestra gran calidad junto con nuestra esmerada presentación, hacen de nuestros productos, una gran elección para su cocina.