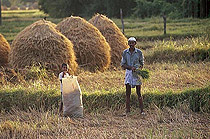 Find sellers of organic
The Greentrade Directory
Click on the offer number to view the company's information.
To obtain the company's e-mail addresses you need to subscribe our services or please contact us at Tel.: +33 1 47 50 02 73
Fax : 33 1 47 50 28 67
Offer N°
Category
Certification
Product
40018
Fruit & vegetables
Control Union
Citrus fruits

Description

: Oversees Citrus from South Africa, Egypt & Spain
6998
Herbs, spices & condiments
Lacon Gmbh
Other herbs, spices & condiments

Description

: Mezo is a production-export company in Turkey with Dutch-Turkish managment. Active since 1997 we are speciallized in production of fennel, anise, cumin, oregano, rosemary, sage, Turkish thyme, Cistus, Vitex agnus-castus, laurel and thyme.
Products like flax and fenugreek are in trial productions and look promissing.
39968
Fruit & vegetables
Ceres
Dehydrated fruit or vegetables

Description

: we are manufaturer and exporter of OEGANIC vegetable,fruits,berries,cereal.we have gotten organic certificated from Ecocert,CERES. we can supply
AD,FD,IQF carrot,beet,broccoli,califlower,leek,pumpkin,potato,tomato,green cabbage, red cabbage,green beans,parsley,garlic,celery,coriander,shallot,onion,bellpepper,radish,spiach,green peas,brussel sprout......strawberry,apple,pear,lingonberry,blueberry,blueberry,blackcurrant,blackberry,sweetberry,rosehip,wild kiwi.
39869
Medicinal & aromatic plants
Ecocert
Medicinal plants

Description

: We are a company specialised in the production, processing and trading of medicinal organic plants
39871
Textile
Soil Association Certification Ltd
other Textile

Description

: Raw wool 25 micron 10000kg
39865
Delicatessen products
Ecocert
Pre-cooked dishes

Description

: Lasagnes,Hachis Parmentier
39853
Fruit & vegetables
Agrior Ltd
Fresh vegetables

Description

: Green, Red, Yellow, orange Bell Peppers

Ramiro Peppers
39759
Cosmetic products
Australian Certified Organic
Body care

Description

: Harmony Harvest developed range of certified organic body care, baby care, hair care and food supplement.
We are located most beautiful and clean natuer island in Tasmania. We use beautiful organic honey,essential oil, seaweed, rosehip and callendula...from Australian gowth.

Out hair care products do not contain any of chemical, not hash to hair, promote beautiful hair also relax mind.

Also we cleate top quolity of organic manities which sooth in 5 star class hotels.
39723
Meat & sausages etc,,,
Other
Beef, mutton, lamb, pork

Description

: Head on leaf in carcasses for delivery to Central America
39722
Grocery products
Washington State Department Of Agriculture
Soy and soy derivatives (seeds, sprouts, sauces, d

Description

: Dried, ground and processed sprouts
39721
Commodities
Organic Crop Improvement Association (ocia)
Coffee & substitutes

Description

: Green bean, roasted and processed coffee available.
23361
Textile
Control Union
Fabrics

Description

: We undertake manufacturing of 100% cotton organic fabrics as per the specification provided by our customers.
39715
Textile
Other
Fabrics

Description

: We are certified by FLOCERT GERMANY for Manufacturing of 100% cotton FAIR TRADE woven fabrics
39716
Textile
Other
other Textile

Description

: We are certified by FLOCERT GERMANY for the manufacturing of FAIR TRADE aprons and cotton bags
23360
Textile
Control Union
other Textile

Description

: We are manufactureres of 100% organic COTTON BAGS,FACE TOWELS,TEA TOWEL,KITCHEN TOWELS,BED LINENS & PILLOW CASES.