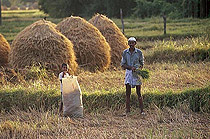 Find sellers of organic
The Greentrade Directory
Click on the offer number to view the company's information.
To obtain the company's e-mail addresses you need to subscribe our services or please contact us at Tel.: +33 1 47 50 02 73
Fax : 33 1 47 50 28 67
Offer N°
Category
Certification
Product
46556
Cereals & derived products
Ecocert
Cereals (wheat, corn, barley, spelt wheat)

Description

: Chickpeas ( 7mm - 8mm - 9mm - 10mm )

Green Lentils ( small and big ) - Red Lentils ( Whole - Split ) - Brown Lentils – Yellow Lentils

Wheat - Bulgur

White Beans
46555
Fruit & vegetables
Ecocert
Dried fruit

Description

: Organic Dried Fruits
Dried Apricots, Raisin, Figs

Organic Dried Tomatoes
Halves, cubic cuts, stripes
46554
Fruit & vegetables
Ecocert
Dried fruit

Description

: our own family farms 70.000 acre and orchards spread on 17.000 acre. Our organic growing areas are in Kaynarca, in the northwestern region of Malatya, between Hekimhan and Darende, which remains unused and/or wild area just for organic farming. These areas are only for Organic Dried Apricots, pulses. Our other projects are at the product grown areas.

Our organic products are controlled from the farming to full process and certified by ECOCERT ( EC NOP) BIO SUISSE and KOSHER under international quality control organizations such ISO 9001:2000 and ISO 22000:2005
46553
Fruit & vegetables
Ecocert
Dried fruit

Description

: Our company is established on 1982 in Malatya as a manufacturer and exporter of Conventional Dried Apricots. We started organic Dried Apricots and Organic Pulses production and exporting in 1991 with our projects; we are going on developing by adding new Organic products to our product range from our own projects each year. We are in the 5 leading companies in this business in Turkey, last year we received a plaque from our government because we were 5th biggest exporter in Malatya at Dried Apricots business.
37280
Dietetic & health foods
Other
Other dietetic & health foods

Description

: 100% ORGANIC, GLUTEN FREE SOY BASED GRANOLA MIXED WITH ORGANIC SEEDS, NUTS, COCONUT, HONEY, CRANBERRIES AND TIBETAN GOJI BERRIES.

THIS PRODUCT IS HIGH IN SOY PROTEIN, HIGH FIBER, GOOD FOR DIABETICS, GLUTEN FREE AND HIGH IN OMEGA-3 FATTY ACIDS.
46531
Fruit & vegetables
Ecocert
Fresh fruit

Description

: Fruit d'Or is a leading Canadian cranberry and blueberry processor. We supply a complete line of cranberry and blueberry products including IQF fruit, concentrates, a full range of dried sweetened products (organic and natural, flavored, and glycerin infused.

Fruit d'Or products are available as natural and organic certified, and all are Kosher certified as well. Since the company's inception, we have become the largest processor of organic cranberry products in North America. Fresh product is sold in the fall for supermarket distribution. Frozen and dried products are used extensively by food manufacturers including commercial bakeries, cereal and snack manufacturers and packers and distributors. Dried sweetened cranberry and blueberry products are primarily used for granola and nutrition bars, trail and snack mixes, cereals and muesli.
46518
Herbs, spices & condiments
Control Union
Spices, peppers

Description

: certified organic fenugreek from India
(NOP)
46500
Fruit & vegetables
Instituto Biodinamico
Fresh fruit

Description

: Kaki Fuyu and Kaki Taubate
46484
Sugar & honey products
Ecocert
Honey, royal jelly, bee hive products

Description

: certified organic propolis
8327
Cosmetic products
Imo
other Cosmetic products

Description

: Marigold (Calendula Officinalis) History Calendula was used as antiseptic, to reduce inflammation, and to treat wounds and variety of skin diseases, it is high in carotenoids which assist in quickrepair of skin damage and the effects of ageing. Internally, the soothing effects of Calendula have been used for stomach ulcers and inflammation also treats varicose veins and bedsores. Active constituents : • Carotenoide • Triterpenes, pentacyclic, arnidiol, erytrodiol, calenduladiol, heliantriol C and F, arsatriol, logispinogenine, the calendulosides A-D, volatile oil, chlorogenic acid . • Flavonoids founds in high amounts in Calendula, account for much of its anti-inflammatory activity. Actions Anti-inflammatory, anti-microbial, anti-spasmodic, astringent, lymphatic and slightly stimulant. NEVEN CALENDULA ORGANIC LINE -COSMETIC OF HEALTH- Calendula tea Acts as valuable herb for digestive inflammation and may be used in treatment of gastric and duodenal ulcers as well as colitis and gastritis. Improves blood flow, liver complaints, reduce blood fat and triglycerides, regulate circulation. Also he is useful for woman disease as are cyst and irregular menses. Tea we drink slowly, stepwise 2-3 tea cups per day. Ingredients: Calendula Flowers Calendula tincture Have same effect as tea. This is alcohol solvate Calendula Flower. Use:25 drop in the morning and 25 drop in the evening in the little of water or juice or sugar cub for 10 days, then take pause and if is needful repeat therapy. Calendula cream Use primary for regeneration all skin type, for skin disease like is lichen on the skin, impetigo, decubitis, dry skin rashes, diaper rash and burns. Calendula cream ca help small blood vessels to seal, stemming bleeding and preventing bruising. Used for healing common sores and bedsores, calendula is very effective for the same reasons on varicose veins and hemorrhoids. Calendula cream is good for acne and nappy (diaper) rash, and can help relive sore nipples in nursing mothers. Cream don't have any unnatural ingredients, only Calendula flowers, natural fat and oils and bees wax. Night cream This evening cream use on clean face and neck, refreshing all skin types and rest the skin, tighten skin and reduce every irritation. Ingredients: Calendula flowers, lanolin, Vaseline, glycerin and carnation and rosemary oil. Calendula peeling mask One time on the week use this milled Calendula flowers on clean face to make mask, wait 15 minutes then do soft peeling and wash the face. There is no need for any cream after treatment. Peeling mask clean face from dead cell and refresh face skin. Ingredients: Milled Calendula flowers, natural fat and oils, bees wax and milk fat. Calendula lip balm Use for herpes, dry and cracked lips. Ingredients: Calendula flowers, natural fat and oils and bees wax. Calendula oil Infused oil of Calendula flowers use for regeneration all skin types on the body and burns. Oil is great as cellulite eliminator because penetrate deeply in the skin, also can use oil after sunning and douche, skin become soft and fresh. Ingredients: Calendula flowers, olive oil. Calendula suppository for hemorrhoids Use for inside hemorrhoids in combination with calendula tea. Put suppository 10mnight before sleep then take break for 10 day and if there is a need repeat therapy. For best results drink Calendula tea as is recommended. Ingredients: Calendula flowers, natural fat and oils and bees wax. All ours products are make from IMO (Institute for Marketecology ,Swiss) ORGANIC CERTIFICATE Marigold-Calendula Officinalis Flowers with natural fat and oil basis with out chemicals and perfumes. Our products can use babys. The skin of babies, young children and every member of your family needs NEVEN >cosmetic of health< organic line which provides more than just skin care ; it helps create a protective layer around you. NEVEN Company Production and processing of organic medicinal herbs Limska bb. E-mail nevencompany@yahoo.com 73260 Rudo Tel/fax +387 58 711364 Bosna i Hercegovina Gsm +387 65 995 122 __________________________________________________________________________ "Cosmetic of Health " collection Calendula Officinalis Price List price weight Calendula Cream 1,75 oz 3,5 e Calendula Tincture 1 oz 2,8 e Calendula Oil 4,35 oz 5,6 e Calendula Tea 1,75 oz 1,8 e Calendula Night Cream 1,75 oz 4,9 e Calendula Peeling Mask 5,25 oz 5,8 e Calendula Labello 1,3 e Calendula Suppository for Hemorrhoids 1,05 oz 3,8 e
27850
Cosmetic products
Ecocert
Body care

Description

: Amazonian Avocado & Babaçu conditioner
Nourishing / for dry and very dry hair
Rainforest Babaçu oil is particularly nourishing to the hair, while Avocado oil, Wheat-germ protein, and Vitamin E restore vitality and manageability to dry or treated hair.

Brazil nut bath & shower gel
Hydrating / for normal skin
Brazil nut oil is very rich in essential fatty acids, amino-acids, zinc, and Vitamin C. This is an important source of anti-oxidants. Combined with gentle, plant-based cleanser, Brazil nut oil helps the skin maintain natural hydration, making it smooth and soft to the touch.

Amazonian Copaíba bath & shower gel
Soothing / for blemished skin & after sports
Rainforest Copaíba resin is known among indigenous tribes for its soothing and calming properties on the skin.

Amazonian Avocado bath & shower gel
Smoothing / for dry skin
Avocado oil hydrates and nourishes the skin, refreshing your body with its gentle plant-based cleanser.

Amazonian Acerola bath & shower gel
Calming / for oily skin
Rainforest Acerola fruit is extremely rich in Vitamin C and anti-oxidants. This gel is also enriched with herb extracts and essential oil to combat an excess of sebum. Combined with a gentle, plant-based cleanser, this gel is ideal for oily skin.

Rosemary and Amazonian Açaí bath & shower gel ecocert logo
Invigorating / for dull skin
Rosemary invigorates and soothes the body and soul while Açaí berry nourishes and softens the skin. As the lather is rich in Omega 6 and 9, this gel reinforces the lipidic film of the skin.

Buriti fruit lip balm
Long lasting moisturizer and protection
This lip balm contains wild-harvested murumuru kernel butter, buriti oil, and organic beeswax. It is free of preservatives, petroleum, artificial flavor, and color. A delicious natural mint chocolate flavor will make your lips irresistible!

Vegetable (Base) Oils
Ikove offers the purest natural oils enriched with Vitamin E. The oils are rich in linoleic acid, essential fatty acids, and vitamins. They can be used as an after bath oil, make-up remover, massage therapy, and aromatherapy treatments. Our line includes: Sweet Almond oil, Brazil Nut oil, Rose Hips oil and Wheat Germ oil.

100% Pure essential oils
The line includes: Bergamot, Cypress, Geranium, Lavender, Lavandin, Palma Rosa, Peppermint, Rosemary, Sage, Sweet orange, Tea Tree, and Ylang-Ylang.
46472
Cosmetic products
Other
Body care

Description

: Foot cream
Calming & deodorant / for smelly and swollen feet
Thanks to a blend of invigorating plants, this cream assures the hygiene and health of the feet. Rainforest Guaçatonga & Copaiba extracts are known by indigenous tribes for its purifying properties. The oils of Babaçu and Brazil nut provide moisturizing for the feet. Your feet will be refreshed and revived.
46471
Cosmetic products
Other
Body care

Description

: Hand savior
Relaxing & moisturizing / for dry hand
This hand smoothing cream is enriched with wild-harvested murumuru butter and certified organic babaçu nut oil. It softens and protects your skin with specially blended plant extracts and essential oil. Its aroma will soothe both your hands and mind after doing housework.
46470
Cosmetic products
Other
other Cosmetic products

Description

: Cream for tired legs
Firm & sleek
This silky cream relieves and refreshes tired legs. The unique plant extract blend improves tone and texture of skin, eases leg swelling, and reduces aches. Rosemary extract and essential oil provide gentle relief for stressed legs while rainforest murumuru butter and organic babaçu oil moisturize and nourish the skin. This all-in-one cream is perfect for frequent travelers, for people who stand for long periods, or for those who simply want to keep their legs firm, smooth, and sleek looking.
46469
Cosmetic products
Other
Body care

Description

: Amazonian buriti lotion
For after sun (sea & mountain) / Face + body - for all skin types
Rainforest Buriti oil is particularly rich in beta carotene, carotenoides, and pro-vitamin A, as well as essential fatty acids which soften the skin and assist in its regeneration. Anti-oxidants-rich Buriti oil and healing Andiroba oil help to repair damage by the sun. This lotion contains a complementary amount of Acerola to reinforce the strength of anti-oxidants and act as true anti-aging care. Cupuaçu butter and aloe vera provide highly water absorbency to the skin dried out by the sun or extreme weather conditions.