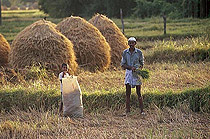 Find sellers of organic
The Greentrade Directory
Click on the offer number to view the company's information.
To obtain the company's e-mail addresses you need to subscribe our services or please contact us at Tel.: +33 1 47 50 02 73
Fax : 33 1 47 50 28 67
Offer N°
Category
Certification
Product
61807
Textile
Control Union
other Textile

Description

: Organic cotton towels by Atlantis, are 100% Organic, and not just regular organic, but Super organic, as we call them.

These organic towels are available as Bath towel, hand towel, face towel, Spa towel, Beach towel, Bath sheet and towel fabric.

These towels are made from GOTS certified organic cotton, that has been grown, processed, dyed and finished throughout, using only plant and fruit extracts, and not a single "LOW IMPACT" chemical, as is the case with other organics.

Organic cotton towels of this kind are actually and truly entirely Organic, and no other textiles come close to being this organic.

The plant and fruits used to dye and process these towels are like pomegranate, onions, turmeric herb, madder herb, and natural minerals.
61806
Medicinal & aromatic plants
Bioellas Sa
Other medicinal & aromatic plants

Description

: Other Medicinal & Aromatic Plants
61805
Medicinal & aromatic plants
Bioellas Sa
Medicinal plants

Description

: Medicinal Plants
61804
Medicinal & aromatic plants
Bioellas Sa
Essences

Description

: essences
61803
Medicinal & aromatic plants
National Organisation For Certification And Inspection Of Agricultural Products -agrocert
Aromatic plants

Description

: Aromatic plants
61752
Drinks
Global Organic Alliance, Inc.
Alcoholic beverages (aperitifs, beer, cider, champagne)

Description

: Bio Tequila
61703
Raw materials & supplements
Ecocert
Raw materials for cosmetics

Description

: Sweet almond oil for skin care massage and for cosmetic pharma industries preparation
61708
Cosmetic products
Ecocert
other Cosmetic products

Description

: We are the leading Moroccan manufacturer and exporter of finest Argan oil and natural cosmetics such as essential oils, massage oils, black soap beldi, anti aging creams , natural ingredients for beauty skincare. Edibles oils for food spices The range of our product line, good quality and competitive price have made us one of the fastest growing companies of its kind in MOROCCO.
Located in Agadir (south of Morocco), we produce a wide variety of natural bio organic products.Our product line includes beauty products among others (such as vegetable oil argan oil cosmetics BIO, black soap, natural Ghassoul, scrubs, creams and argan oil-based fig, soap argan of natural herbs and spices hamam bath products and shampoo and other natural products made only in Morocco
argan oil, black soap, natural soap, Rasul, kassa glove, floral waters (pink, lavender, jasmine) ... ??? moroccan spices ?? and ?? safron ?? essentials ?? oil cactus ?? oil preakly seed oil ect
Only for professionals, we supply major retailers in Europe, the SPA and steam room and cosmetic laboratories
our natural cosmetic products ??are high quality ?? certified ?? by ecocert ?? and bio tested . The products are of good quality, popular with customers and sell well. Our total production averages 500 thousand pieces per year, 80% for export and 20% for domestic market.
61710
Herbs, spices & condiments
Organic Trust Ltd
Other herbs, spices & condiments

Description

: Ingredients:
Sea Salt, Dulce Spirulina, Sweet Kumbo & Sea Spaghetti

Shelf Life:
12 Months. Keep In A Cool / Dry Place.
61699
Sugar & honey products
Abcert Gmbh
Honey, royal jelly, bee hive products

Description

: Bees and bee honey
61690
Drinks
Kez
Plant base drinks (herb teas, concentrates, elixirs)

Description

: Our company is a manufacturer of herbal extracts, syrups and drinks supplying organic syrups to supermarkets in Czech Republic and organic tetrapak drinks and extracts to other countries in EU.
61652
Drinks
Other
Non-alcoholic beverages (water, fruit, vegetable juice)

Description

: The Alpro company has 2 main brands promoting the extraordinary properties of soya. We produce not only soya drinks but also yofu (alternative to yoghurt), desserts, meat substitutes, cream alternatives and spreads.
Alpro® soya

Alpro® soya is the flagship brand, bringing the benefits of a healthy, balanced diet to millions of people throughout Europe.
61623
Fruit & vegetables
Control Union
Other fruit & vegetables

Description

: Organic walnut and other fruits and vegetables arecultivated in Allai valley of Khyber Pukhtoon Khaw, Pakistan. Allai become part of Pakistan in 1970. Allai is unique in its ecological, geographical, and altitudinal structure. In Northern Pakistan it is situated in a pocket of Kara Kuram Highway with maximum hight of twelve thousand feet. In this small valley one could find a temperature range of 40C to 10C in summer. At the bottom of the valley along Indus River one could find banana and at the top of the mountain one could see cherries.

The 80 percent of the people's depends upon agriculture. Majority of the people are poor. Predominantly farmers are practicing organic agricultural practices and manage their farms using primitive farming tools.

18,000 kg of walnut is certified by the Control Union International as organic. Sungi Organics (Pvt) Ltd organized groups the small farmers to certify all their agricultural products as organic. Small farmers of Allai valley are one of the major share holders of Sungi Organics (28 percent). This 28 percent income earned from company sales is spend on the development of the people of Allai and taking care of environment issues of the valley by their representative organization: United Movement for Education Environment and Development (UMEED).
61627
Cosmetic products
Ecocert
other Cosmetic products

Description

: Une large gamme de produits fabriqués au Maroc, seul endroit dans le monde où est cultivé l'Argan, le principal ingrédient. Tous nos produits cosmétiques sont 100% naturels, et fabriqués dans la plus pure tradition marocaine. Nous utilisons des ressources naturelles afin de sublimer votre beauté, et nous vous proposons ces produits à des tarifs très compétitifs.
61624
Sugar & honey products
Other
Honey, royal jelly, bee hive products

Description

: This honey is from mountainous area of Allai. Its natural and floura availabe for honey bees is mountainous medicinal herbs and shrubs.