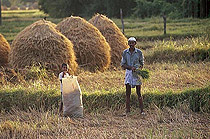 Find sellers of organic
The Greentrade Directory
Click on the offer number to view the company's information.
To obtain the company's e-mail addresses you need to subscribe our services or please contact us at Tel.: +33 1 47 50 02 73
Fax : 33 1 47 50 28 67
Offer N°
Category
Certification
Product
56065
Services
Other
Other Services

Description

: Soy Natura pretende acercar todos los servicios, productos e información existentes en la actualidad a los consumidores, productores y distribuidores con el fin de apostar por un desarrollo sostenible, por los productos que no dañan el medio ambiente, por expandir productos que contribuyen a la economía de un sector que crece por el simple hecho de saber que se ha convertido en una necesidad para poder creer en el futuro del planeta.

Este acontecimiento brinda esta posibilidad, luchando por promover un estilo de vida respetuoso con el desarrollo y con la sostenibilidad.
56198
Fruit & vegetables
Bcs-oko Garantie Gmbh
Dried fruit

Description

: Hazelnut (raw), Hazelnut (roasted), Walnuts (halves), Pistachios
56197
Fruit & vegetables
Bcs-oko Garantie Gmbh
Dried fruit

Description

: Apricots, Mulberry, Grape, Apple rings, Figs
56195
Oils for cooking & dressing
Bcs-oko Garantie Gmbh
Olive

Description

: Ekoterra is located in Istanbul Turkey, has been offering 100% organic products directly from manufacturers since 2002.

We provide large quantity bottling as private label for supermarket chains and for export.
48471
Textile
Imo
Clothes

Description

: CLEANGLOBE founded in 2004, offers organic cotton baby clothing around the world. All our products are made in Turkey.
Product range, bodies, allovers, pants, underwear, and many more
We work with distributors, chain stores and small shops in 9 countries.
We look for wholesalers and distributors to work in long term projects.
56193
Grocery products
Bcs-oko Garantie Gmbh
Tomato sauce

Description

: Aseptic packaged organic tomato paste available.
28-30 brix
36-38 brix
240 kg drums
56191
Cereals & derived products
Sqs
Flour

Description

: Kazakh organic wheat flour
56190
Cereals & derived products
Sqs
Cereals (wheat, corn, barley, spelt wheat)

Description

: Kazakh organic soft milling wheat
56177
Textile
Control Union
other Textile

Description

: sewing threads from organic cotton
56174
Fruit & vegetables
Other
Dried fruit

Description

: Organic sour cherries
56172
Medicinal & aromatic plants
Ecocert
Essences

Description

: Wild berries

tonic, soothing
Ess. oils of geranium :[1.5%] tonic, soothing
Ess. oils of sandalwood: [1%] fights depression, insomnia, stress
Ess. oils of cardamon: [0.5%] tonic et stimulant
Ess. oils of may chang, rose...

Aromatherapy is a therapeutic method based on the use of essential oils. It is used to soothe, alleviate pain and promote healing. It can also be used to rejuvenate and stimulate the body and boost natural defences.
56171
Cosmetic products
Ecocert
Body care

Description

: Hypoallergenic hair removal strips

Immediat softness and comfort

For the greatest respect of your skin, the formula is enriched with moisturizing Aloe Vera and conditioning, regrowth-inhibiting azulene. This mineral resin-based cold wax protects heat-sensitive skin. The post hair-removal azulene care oil soothes and removes residue wax.

Dermo tolerance formula
Acorelle's hair-removing strips and their care treatment have been formulated without allergens or parabens to avoid intolerance and minimize skin reactions. Sensitivity tests have shown this product to be 'hypoallergenic'.

Easy and effective
Strips are ready for use and effective even on short hairs (proved results: 3 to 4 weeks).
56168
Cosmetic products
Ecocert
Perfumes

Description

: ACORELLE gives you the very essence of nature with its new 100% natural range of Eaux de Parfum containing more than 90% ingredients produced through organic farming. These veritable original perfume creations boast exceptional olfactory qualities, with fragrances that melt on your skin.
The essential oils they contain also diffuse their acknowledged aromatherapeutic properties.
ACORELLE, is a brand committed to innovation and harmony, for a beauty routine that respects the body as well as the environment.
Acorelle perfumes are Ecocert certified and comply with the Cosmebio charter
56167
Cosmetic products
Ecocert
Body care

Description

: A vast wealth of ressources lies within the plant kingdom.
ACORELLE , using traditional knowledge from all over the world, is bringing to light yet unexplored properties from the natural world : ACORELLE care products are true concentrates of nature.
56165
Products for organic farming
Other
Fertilizers

Description

: Offering to sell the natural compost to improve the soil fertility.