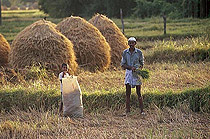 Find sellers of organic
The Greentrade Directory
Click on the offer number to view the company's information.
To obtain the company's e-mail addresses you need to subscribe our services or please contact us at Tel.: +33 1 47 50 02 73
Fax : 33 1 47 50 28 67
Offer N°
Category
Certification
Product
29666
Medicinal & aromatic plants
Other
Aromatic plants

Description

: We supply:

organic fennel seeds
organic star anise
organic cortex eucommiae
organic oregano
organic wild mint herb

etc,which certified by ECOCERT in compliance with US National Organic Standard and equivalence with Regulation (EEC) 2092/91.
36264
Herbs, spices & condiments
Ecocert
Other herbs, spices & condiments

Description

: We are the leading company of exporting organic Chinese traditional agricultural products. Our products are certified by both the EU and US agency ECOCERT for organic products.

We supply:
organic chinese magnolia vine
organic siberian ginseng
organic baikal skullcap root
organic weeping forsythia capsule
organic balloonflower root
organic ginkgo leaf
organic Tilia tuan Szysz
organic Rubus saxatilis L
organic angelica
organic milkvetch root
organic largehead atractylodes rhozome
organic common yam rhizome
organic radix scutellariae
organic radix rehmanniae
organic fleeceflower root
organic toona sinensis
organic heartleaf houttuynia herb
organic fructus corni
organic coptis root
organic valeriana rhizome
mushroom
organic grifola umbellata
organic shiitake
organic black wood fungus
organic poria cocos
49296
Drinks
Ecocert
Juice concentrates

Description

: WE SUPPLY ORGANIC JUICE AS FOLLOWS:

organic goji juice
organic goji beverage
organic pomegranate juice
organic kiwi fruit juice
organic pineapple juice
organic appricot juice
organic passion fruit juice
49297
Fruit & vegetables
Ecocert
Dried fruit

Description

: OUR DRIED FRUIT PRODUCTS CERTIFIED BY ECOCERT ORGANICLLY AS FOLLOWS:

organic goji berries
organic walnut kernel
organic peach seeds
organic apricot seeds
organic hawthorn
organic dried persimmonr
organic pomegranate
organic grifola umbellata
organic shiitake
organic black wood fungus
organic poria cocos
33780
Grocery products
Other
Muesli, flakes

Description

: The DE-VAU-GE GESUNDKOSTWERK GMBH group of companies, in Lüneburg, can look back over 100 years of history. The health food factory was founded in 1899. Since then, the company's aim has been to produce top-quality, healthy products for consumers. The range of products offered includes muesli and breakfast cereals, bars, soya drinks, vegetarian delicatessen specialities and refrigerated vegetarian food, honey, baby food, juices, nut butters, and over-the-counter medicines.

Our foodstuffs can be produced using either conventional or organic ingredients. DE-VAU-GE is a professional partner for healthy food and top quality products. In the growing market for breakfast cereals and bar products, we are leaders among producers of brand names in Europe.

We use state-of-the-art equipment and all three manufacturing processes to produce our breakfast cereals:

a) Extruder process (for example, cinnamon chips)
b) Traditional cooking process (for example, corn flakes)
c) Puff process (for example, wheat pops)

We use a total of thirteen production lines to produce our top-quality breakfast cereals.

Our range of cereal products includes all the usual, well known products that are on the European market. With a capacity of 100,000 metric tons per year, we can produce cereals in all the popular pack sizes
56524
Cosmetic products
Other
Body care

Description

: I want to buy & sell hemp oil products
56510
Herbs, spices & condiments
Imo
Spices, peppers

Description

: Coriander
Turmeric
Fenugreek
56509
Medicinal & aromatic plants
Imo
Essences

Description

: We are a group of certified organic farmers and distillers, with 550 acres of certified organic area under cultivation. [NOP/EEC-- Certification has been done by IMO Control]. We are duly pre-registered under REACH, through an OR. We are also registered with FDA.
Our products include the following NOP/EEC ORGANIC essential oils
mentha arvensis
mentha piperita/peppermint
lemongrass- citratus-citral rich.
Lemongrass/citratus-rhodinol rich-We also produce A NEW type of lemongrass oil, which is- rhodinol rich- and is a new finding in lemongrass types. Rhodinol rich oil has about 11 % citral and 60 to 68% rhodinol [citronellol + Geraniol]. It is suited for aromatherapy, candles, soaps liqueurs/spirits and as an insect repellant/miticide/insecticide, due to its geraniol/citronellol/citral content
Our NOP/EU Organic certificates and GCMS of the above oils are available on request
56492
Drinks
Ecocert
Non-alcoholic beverages (water, fruit, vegetable juice)

Description

: We are a entreprise in a south of France. We proposed a different products like :
- blueberry, blackberry et pomegranate organics juice
- stevia from south America (pouder or gellules)
-essential oil (lime, lemon, orange...)
- Maca, Yougon, aromatics plants
If your are interested, contact us
56458
Raw materials & supplements
Other
Other raw materials & supplements

Description

: Certified organic Yacon

Yacon is tradionally used for the treatment of diabetes because of its hypoglycemic propety since it helps to diminish the levels of glucose in the blood and improves the concentration of insulin in the blood.
56457
Raw materials & supplements
Other
Other raw materials & supplements

Description

: Certified organic maca
It is verified that maca was cultivated for more than 2000 years in Peru. The incas took advantage of the powerful properties of maca, consuming it to increase their physical.
56456
Raw materials & supplements
Other
Other raw materials & supplements

Description

: Lucuma powder

For the manufacture of desserts, cakes, ice creams, salads, yogurts, candies, nectar juices, fonctional beverages, functional foods, dairy products...
56455
Fruit & vegetables
Control Union
Dehydrated fruit or vegetables

Description

: Camu Camu is considered to be the fruit that possesses the highest quantity of natural vitamin C n the world. also it is a powerful and natural antioxidant.
56420
Oils for cooking & dressing
Control Union
Other oils for cooking & dressing

Description

: certified organic Sacha inchi oil is the vegetable source with the most unsaturated fatty acids in the world with a contente of 93 %. Also, it has 84 % of essential fatty acides.
56418
Grocery products
Bioagricert (bac)
Other grocery products

Description

: Our organic agave syrup is 100% blue agave Tequilana Weber, produced with Organic Agriculture
It is a 100 % natural sweetener obtained from by drawing out sugars from the plant named Agave.