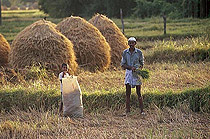 Find sellers of organic
The Greentrade Directory
Click on the offer number to view the company's information.
To obtain the company's e-mail addresses you need to subscribe our services or please contact us at Tel.: +33 1 47 50 02 73
Fax : 33 1 47 50 28 67
Offer N°
Category
Certification
Product
59855
Herbs, spices & condiments
Ecocert
Cooked (mustard and pickles)

Description

: MARRONS CUISINES AUX OIGNONS DOUX
59842
Fruit & vegetables
Other
Dried fruit

Description

: Dried fruits and all sorts of edible nuts, organically certified.Own organic production of walnut kernels, cherries, prunes and apple.
59841
Products for organic farming
Other
Other products for organic farming

Description

: Bionetix UK is a trading name of Pulsonic Technologies Ltd, which was formed by Managing Director Dr. John Duffy in 1993.

Bionetix UK specialise in the bacterial formulated products as an alternative to harmful chemicals for the treatment of problems in your home, garden and pond.
59838
Medicinal & aromatic plants
Other
Other medicinal & aromatic plants

Description

: Carlo Sessa have increased their activity in promoting the cultivation in Italy and abroad of medicinal and aromatic plants, involving and co-ordinating several farmers, giving them the technical, scientific and financial supports.
The company represents also several qualified Italian and foreign companies and import/export their products all over the world.
59836
Drinks
Other
Non-alcoholic beverages (water, fruit, vegetable juice)

Description

: Established in 1984, we have continued to pioneer the hot beverage market for the last 25 years. We have demonstrated innovation by leading the way in green tea, white tea and organic teas and infusions, and we were the first tea in the UK to carry the Fairtrade Mark.
59833
Textile
Other
Clothes

Description

: organic onesies
with fun DIY Heat transfers designed by Baby Boomba

All Onesies are natural in colour with different colour ribbing. Our onesies come in both 100% certified organic cotton or viscose from bamboo blend. Each onesie comes with its own do-it-yourself heat transfer graphic that mommy and daddy can do as a fun project. Graphics can go on either the front of back of the onesie. Graphics are copyright © Baby Boomba. All Onesies are final sale.

about organic cotton
Organically grown cotton is cotton grown in soil that has been certified free from pesticides, herbicides and other harmful toxins. Organic cotton farming aslo builds strong and healthy soil through crop rotation. These onesies are designed for easy on-and-off (envelope neckline), dyed with non-toxic azo-free dyes, 3/8" (2cm) neck and sleeve binding, durable double-stitched bottom hem, nickel-free snaps. 100% certified organic cotton.
44106
Raw materials & supplements
Ecocert
Raw materials for cosmetics

Description

: IBR's active ingredients (Patented Technology) characterized by their innovative and original approach

The active ingredients are meticulously tested and checked for skin compatibility and efficacy and are incorporated in the products of some of the world's leading cosmetics companies. To read more please proceed to our News section.

Following ecological standards, an upcoming trend in cosmetics IBR has already an ingredient certified according to the NOP and ECOCERT standards, and appears on the ECOCERT list of licensed manufacturers. (see p.33 in the list) as well as listed on ECOCERT's "Raw materials for natural and organic cosmetics"
59830
Textile
Inac
Clothes

Description

: Moda green trade campany is located in Manisa Turkey.
We are in a organization totally organic products buying and selling services.
We are best of %100 organic natural color underwear\'s.
Please don\'t hasitate to contact with us...
59826
Oils for cooking & dressing
Other
Sunflower

Description

: We are a private company limited that produces and export edible oils
like palm oil,sunflower oil,corn oil,canola oil,soya beans oil.Our oils
are 100% refined and are fit for human consumption.
59817
Products for organic farming
Other
Other products for organic farming

Description

: Euro Plant es una sociedad anónima de capitales Españoles y tecnología israelita, especializada en la venta de plantas de almácigos hortícolas. Creada en 1998 recoge toda la experiencia que se logró durante años con una empresa similar en España. Este conocimiento adquirido se traspasó al personal de Chile, lo que dio a Euro Plant considerables ventajas técnicas comparada con otras empresas del rubro, las que tuvieron que ir aprendiendo de sus errores. Este ha sido el factor clave que ha diferenciado la calidad de los almácigos de Euro Plant en comparación a su competencia.
59815
Medicinal & aromatic plants
Other
Other medicinal & aromatic plants

Description

: Sears Phytochem Pvt Ltd. is a manufacturing, distribution & trading company formed in 1994 with a view to promote the virtues of Ayurveda
59814
Drinks
Other
Plant base drinks (herb teas, concentrates, elixirs)

Description

: We are Importer and Wholesaler of Loose Leaf Tea to Canada. We specialize in Organic tea and Fair Trade tea. Our teas are directly imported from plantations in Sri Lanka, formerly known as Ceylon
59813
Bread, confectionery & chocolate
Other
Bread, bakery products

Description

: A speciality baker of organic breads - rye and traditional wheat loaves.
White, Wholemeal, Malted and Seeded breads.
Natural levains, long ferments and sour doughs.
Rolls, cakes, croissants and pastries.
Wheat Free and Yeast Free.
Handmade and baked on the stone sole of the oven.
59801
Herbs, spices & condiments
Other
Salt

Description

: Natural Solar Salt from Korea.
59770
Fruit & vegetables
Other
Other fruit & vegetables

Description

: Following expansion and co-operation with other local organic farmers, they can deliver organic fruit, vegetables, meat, dairy, and eggs. All the produce is grown or raised as locally as possible, by people with a passion for organic principles.