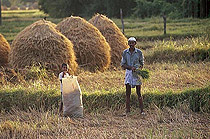 Find sellers of organic
The Greentrade Directory
Click on the offer number to view the company's information.
To obtain the company's e-mail addresses you need to subscribe our services or please contact us at Tel.: +33 1 47 50 02 73
Fax : 33 1 47 50 28 67
Offer N°
Category
Certification
Product
61054
Medicinal & aromatic plants
Lacon Gmbh
Aromatic plants

Description

: CENTELLA ASIATICA, LONG PEPPER, EMBLICA OFFICANALIS
61053
Herbs, spices & condiments
Lacon Gmbh
Spices, peppers

Description

: BLACK PEPPER, WHITE PEPPER, CARDAMOM, CLOVE, CINNAMON, CUMIN, FENNAL, FENUGREEK, CHILLY, PAPPRIKA, GINGER, TURMERIC, DILL, AJOWAN, GARLIC, ONION
61052
Commodities
Lacon Gmbh
Tea

Description

: GREEN TEA, BLACK TEA, HERBAL TEA, SPICE TEA
61051
Fruit & vegetables
Lacon Gmbh
Fresh vegetables

Description

: TOMOTO, OKRA, LETTUCE, GREEN BEANS, CAPSICUM
61049
Fruit & vegetables
Lacon Gmbh
Exotic fruit and vegetables

Description

: MANGO, JACKFRUIT, PASSION FRUIT
61048
Fruit & vegetables
Other
Dried vegetables

Description

: CAPSICUM, CARROT, CHILLY
61047
Fruit & vegetables
Lacon Gmbh
Dried fruit

Description

: CASHEW, ALMOND
61046
Fruit & vegetables
Lacon Gmbh
Dehydrated fruit or vegetables

Description

: ONION, GARLIC, PEPPER
61045
Fruit & vegetables
Lacon Gmbh
Citrus fruits

Description

: Lemon
61010
Oils for cooking & dressing
Ecocert
Other oils for cooking & dressing

Description

: We are a Moroccan company specialized in the production and the commercialization of culinary and cosmetic argan oil. We are looking for serious wholesalers, distributors or buyers.

Of exceptional quality, our oil, certified Ecocert (NOP and BRC certifications are being), is obtained by cold pressure from argan almonds carefully selected from organic farming.

Specific in its composition exceptionally rich in oleic, linoleic fatty acids (45%)and antioxidants , argan oil is beneficial and can be used in dietetic, cosmetic and medicinal product.

Apart from argan oil, we can also offer prickly pear oil, cactus oil, cumin oil and sesame oil.

Depending in your choice, our oils can be sold in bulk or conditioned by our own care in our production units.

Observing a strict laboratory charter our production units fully meet international standards in terms of safety.

A complete range of cosmetic based on argan oil including slimming capsules will be available soon.
61015
Products for organic farming
Other
Other products for organic farming

Description

: all type of bio fertilizers
61014
Products for organic farming
Kontrollstelle Fur Okologischen Landbau
Fertilizers

Description

: Approved under the reference number 82-02.02.02-5/10 as fertilizer product by LANUV NRW \"Landesamt für Natur, Umwelt und Verbraucherschutz \" confirming to the german law of 16. Dezember 2008 (BGB!. I S. 2524) last changed law of 14. Dezember 2009 (BGB!. S. 3905).
JAFGREEN® meets the ecological requirement \"EG-Öko-Basisverordnung covered by the
accreditation certificate number 3509-409 from the EU control station DE-043 Öko -Kontrollstelle according to the criteria of EC 834/2007 and EC 889/2008 and allowed for use in organic farming according to the regulation EC 834/2007.
JAFGRREN® is listed in the \"FiBL Betriebsmittelliste 2010\" official German organic fertiliser journal
61013
Herbs, spices & condiments
Other
Salt

Description

: Salt for animal and fish feeds
61012
Animal food
Agro-oko-consult Berlin
Fodder for breeding

Description

: Biofeed supplement nutritive for animal increase milk intake and provide essential vitamins for healthy behaviour of animals
61003
Textile
Control Union
Clothes

Description

: Akcakaya Textiles is a Turkish organic cotton clothing manufacturer located in Izmir Turkey and specialized in men\'s, women\'s, children\'s and babies\' clothes. We produce t-shirts, sweatshirts, poloshirts, cardigans, hoodies, jogging suits, tops, bottoms, rompers and sleepwears.