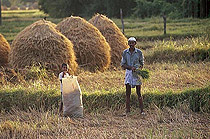 Find sellers of organic
The Greentrade Directory
Click on the offer number to view the company's information.
To obtain the company's e-mail addresses you need to subscribe our services or please contact us at Tel.: +33 1 47 50 02 73
Fax : 33 1 47 50 28 67
Offer N°
Category
Certification
Product
89307
Drinks
Ceres
Plant base drinks (herb teas, concentrates, elixirs)

Description

: Dear Sir/Madam,
Have a Nice Day


Firstly It is our honor to introduce our selves to your company .
we are manufacture and exporter for herbs, spices and seeds (organic ?&non organic) From Egypt to worldwide.
Organic Land company, which is one of Egypt's leading suppliers of organic herbal ingredients.
Organic Land has been growing, exporting, and processing organic herbs for 9 years ago.
we are certified NOP, EC and ISO22000 .
We have ISO 9001.
We serve a dynamic market in worldwide such as Asian market, American market and European market.
89208
Herbs, spices & condiments
Other
Spices, peppers

Description

: Dear Sir,
I would like to introduce our company VICHU EXPORTS that has been in business with Indian spices items and Departmental store items for the past years.
We have been established a popular company with an excellent track record for the best customer satisfaction. We have never compromised on the quality and the services.
And also we are the main dealer of Agro Company with certificates of:
NPOP organic Standards, NOP/USDA Organic Standards, EU organic Standards, Rainforest Alliance Certified, JAS Certified.


Our product ; Turmeric, Turmeric powder, Red chilli, Red chilli powder, Tamarind, All kind of Indian Seeds and Nuts, pepper, Pepper powder, Pulses, Pickles, Papads, Grains, All type of Masala powder, Tapioca (Food grade Industrial grade starch) Coir fiber &product, Honey product, Millets, etc
89199
Raw materials & supplements
Ecocert
Raw materials for cosmetics

Description

: Organic Arrowroot Powder and Starch
89198
Fruit & vegetables
Ecocert
Dried fruit

Description

: Organic Cashew W320, W240, W450 and LWP
89362
Oils for cooking & dressing
Other
Other oils for cooking & dressing

Description

: VIRGIN COCONUT OIL ORGANIC
89326
Sugar & honey products
Other
Honey, royal jelly, bee hive products

Description

: 100% PURE NATURAL BEE HONEY PRODUCED IN UNTOUCHED NATURE
88958
Herbs, spices & condiments
Other
Spices, peppers

Description

: Saffron is called reddish gold because every 10,000 square meter of saffron corp, gives 2500 grams of the final product. After harvesting, the threads should be gently separated and dried. There is lots of work before delivering 1 gram of this extra ordinary product.
We have experienced farmers in the native habitat of saffron flowers. We deliver A-grade saffron to our clients.
For those who want 50 grams or more, we express mail this product for free. Moreover, costumers can select man-made and designed containers for this product.
88861
Fruit & vegetables
Other
Dried fruit

Description

: Organic certified dried apricots



Amount - 20 Tons
88822
Meat & sausages etc,,,
Ecocert Belgium Sprl / Bvba
Poultry, sausages, offal

Description

: 10 EGGS Organic Egg

The founder of our company and our farm, Dr. ?smail Kor, is a scientist who has performed many works and researches in the industry of agriculture as a Professional Agriculture Engineer.

By founding Kor Eggs in the year of 1994, he has started producing natural nutrition eggs which is special to consumer appetite in Armutlu Kemalpa?a. He has encouraged organic production that is convenient for the ecological conditions of the region by actuating the empty pens in the village of Ç?nardibi, Bay?nd?r in order to produce Organic Eggs.
88824
Milk & dairy products
Other
Eggs

Description

: 1 BOX 12 PCS Quail Eggs
88785
Medicinal & aromatic plants
Other
Other medicinal & aromatic plants

Description

: Now Organic in Dalian has started to develop with certifying own organic fields in 2006, in total now around 42 hectares. Through the years we focused more and more towards growing organic ginger and managing several ginger projects in the same region.


In order to get full control in the whole process we established our own ginger processing factory. The ginger processing factory is operational since the autumn of 2014. The total storage capacity is around 3.000 MT in three separate cold stores. The washing line is full automatic and can process two MT an hour. Fifty percent of the water usage is saved because of the installation of a water recycling system. All the installed equipment is brand new and sustainable in terms energy and water consumption.

Processed fresh ginger is mainly exported to Europe to provide our customers with pallets or full container loads. The juice industry has more and more demand for organic ginger juice. A lot of new drinks are mixed with ginger juice so the demand is growing rapidly. The fresh ginger is processed into juice in a specialized factory in the Netherlands. After processing the juice is bottled in drums and 20 KG bag in box packaging for the industry to make blends. Pure organic ginger juice is bottled in jars for the retail and food service market.

From our storage in The Netherlands we are able to serve our customers worldwide.

In the near future we will also start with organic ginger puree and frozen dices.
88781
Drinks
Other
Non-alcoholic beverages (water, fruit, vegetable juice)

Description

: 100% pure organic ginger juice.
A real convenience product for:
- mixing with fruit and vegetable juices
- in your tea
- cooking
- as a dressing in your salad
89188
Fruit & vegetables
Other
Dried fruit

Description

: We provide organic Walnut and organic walnut Kernel
77759
Sugar & honey products
Other
Honey, royal jelly, bee hive products

Description

: We can supply organic honey, royal jeely and bee pollen.
89171
Cereals & derived products
Other
Other cereals & derived products

Description

: We are offering peruvian white organic quinoa for export, pls if you need any info or request do not hesitate on contact me. I can send all the info you need about the product and certifications.