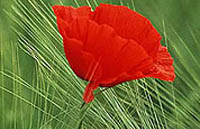 Buy organic Cosmetic products
Offers to sell
To obtain the company's identification, click on the offer number.
Offer N°
Category
Certification
Origin
Product
Validity
Date offer
64897
Cosmetic products
Ecocert
France
Body care
2018-11-11
2016-01-13

Description

: En Alepo, al norte de Siria, el jabón de Alepo se fabrica mediante un método
tradicional, a base de aceite de oliva y aceite de laurel, aparece en Francia en la Edad Media a través de las Cruzadas.
Nuestros productos están hechos a partir de los
activos originales y naturales, proceden de una agricultura biológica respetuosa con el medio ambiente, sin
parabenes o producto de síntesis, ni perfume de acuerdo con nuestra ética.
El jabón de Alepo cuento con varios miles de años de
historia, cultura y civilización.
Limpia profundamente, respetando las pieles más sensibles. Cada piel es única y necesita una atención
diferente, los aceites nobles de oliva y laurel pueden
proporcionársela.
Najel dispone de distintas líneas de productos, jabón de Alepo y accesorios de belleza para su aseo cotidiano, el placer de un baño, o la satisfacción de regalar.
84174
Cosmetic products
Other
Portugal
Body care
2018-02-02
2016-01-13

Description

: Our product is freeze-dried jenny milk from Azores, 100% natural with certification BIO. It is derived from the milking of our jennies (Equus asinus) twice a day. We fed our jennies with green pasture grass, and a daily supplement of about 200 grams of oat to each animal. Due to the proximity of our pasteurs with Atlantic ocean, we can get a milk with a unmatched quantity of polyunsaturated fatty acids such as ?-Linolenic Acid (omega 3).
84173
Cosmetic products
Other
France
Body care
2018-02-02
2016-01-13

Description

: Nature et Stratégie Group
30 years of excellence
Three businesses : private label manufacturer of organic hygiene products, distribution in organic stores, and home party selling.
57106
Cosmetic products
Other
Australia
Body care
2018-02-23
2016-01-11

Description

: Anti-Ageing Serum ...liquid gold, need we say more? this precious formula blended with precious organic oils and high potency vitamin serum provides a concentrated lift for the skin
69731
Cosmetic products
Other
Australia
Body care
2018-12-10
2016-01-11

Description

: Organic Anti-Ageing Serum ...liquid gold, need we say more? this precious formula blended with precious organic oils and high potency vitamin serum provides a concentrated lift for the skin
83862
Cosmetic products
Ecocert
Morocco
Body care
2018-02-02
2015-12-17

Description

: When you buy certified organic products such as certified argan oil, organic prickly pear oil or organic almond oil, your spending represent a vote for a healthier planet because organic agriculture and processing practices.

We offer 100% pure certified bulk argan oil witch is certified by Ecocert & US NOP.
72277
Cosmetic products
Other
Portugal
other Cosmetic products
2017-09-30
2015-11-26

Description

: We transform prickly pear produced in biological system.
We have prickly pear seed oil cold extraction
62566
Cosmetic products
Other
Sweden
other Cosmetic products
2017-07-20
2015-11-26

Description

: We specialize in the development and marketing of exclusive cosmetic henna products and always aim at being the best at what we do.
83256
Cosmetic products
Other
France
Body care
2017-02-15
2015-11-16

Description

: Produits créés par le Docteur Séfora Carneiro Médecin née et ayant étudiée à Rio, de nationalité Brésilienne, membre de la SFME (Société Française de Médecine Esthétique).
Trois produits « cosméceutiques » (sous la marque Parisii Paris), vraiment différents et novateurs, notamment par :

Leur emballage
Celui-ci est sans doute unique au monde, car notre papier contient des graines vivaces, qui une fois planté et arrosé, poussera...

La philosophie des produits
Tous nos produits sont à base de produits originaires du Brésil
Nous recherchons à être le plus proche de la nature, à travers l'utilisation de composants Bio dès que cela est possible, combinés à des principes actifs brevetés, testés et reconnus sans aucun dommage pour la santé.
? Nos formules sont particulièrement riches et tous nos produits réalisés à froid, afin de ne pas en abimer les composants.
? Nos produits sont évidemment sans paraben, colorant, parfum… bref, les plus naturels possibles.

L'originalité de nos produits
Chacun des produits rend hommage au 7ème art en rappelant par son nom le titre d'un film.

1. The Living Delight
Crème de Nuit
A base notamment de :
Acide Hyaluronique - Gelée Royale Bio – Complexe pré et probiotique - Combinaison d'algues et saccharides patentées – Huile de Buruti – Resveratrol - Aloe Bardensis - Ascorbyl Tetraisopalmitate - etc. pour au total plus de 50 composants.

2. Beyond the C
Huile pour le Visage
A base notamment de :
Extrait de Réglisse Bio - Vitamine C - Thé Vert Bio - Huile de Rose Muscat - Huile de Figue de Barbarie - Huile de Son de Riz -
Huile de Papaye - Huile de Pépins de Raisin - Huile de Noix du Brésil - Huile de Buriti - etc. pour au total plus de 30 composants.

3. Body & Soul
Huile pour le Corps
A base notamment de :
Centella Asiatica Bio - Extrait du Marronnier d'Inde - Huile de Citrullus Lanatus - Huile d'Amande Douce - Rosa Muscat Bio –
Huile de Buriti - Absolue de Cacao - Extrait de Rosa Damascena - Absolue de Rose – etc. pour au total plus de 25 composants.

4. Et à venir : For Your Eyes Only, Sérum pour le Contour des Yeux.
72039
Cosmetic products
Other
Turkey
Body care
2017-12-29
2015-11-12

Description

: After Shave Cologne-Balm
83091
Cosmetic products
Other
Arab Emirates
Body care
2017-02-15
2015-10-28

Description

: Nazel International is a sales and marketing agency that exclusively represents the most prestigious brands in the Professional Beauty Industry and with that said we are proud to represent 2in1 Creative Energy Candles ,one of the hottest US brands in the organic industry as well as hotel spas in the United States like the Ritz Carlton . Creative Energy Candles are especially loved by clients because it penetrates to the lipid layer of the cells, skin is left soft and moisturized, not greasy or goopy.


Made from the finest quality of Organic Extra Virgin Coconut oil, Soybean Wax, Vitamin A , E ,K and deeply enriched with essential oils, Creative Energy Candles array of scents guarantees to tantalise your senses.

Our UNIQUE 2in1 luxurious candle when melted can be applied directly to the skin either hot or cold earning high ratings as a hydrating lotion to smooth those pesky fine lines away.
The Candles
82915
Cosmetic products
Other
Zimbabwe
Body care
2017-02-15
2015-10-08

Description

: We manufacture a range of body and skin care cosmetic products using a blend of sustainably harvested, ethically traded wild African oils (e.g. Baobab, Marula, Trichelia etc) and Ayurvedic ingredients creating a highly exotic, eclectic range of products with potent, proven skin-care benefits. Our products include:
100% vegetable oil, handmade soaps
SLES/SLS and parables free body lotion, shower gel, shampoo, conditioner
Body Butter
Face Scrub
Face Pack
Men's pre-shave oil
Shaving cream
After-Shave Balm
100% natural beeswax lip-balms
75109
Cosmetic products
Other
France
Body care
2017-12-20
2015-10-08

Description

: Seul producteur, créateur et transformateur de lait d'anesse frais et bio à assurer la traçabilité totale de la production à la transformation
82795
Cosmetic products
Consejo De La Producción Agraria Ecológica De Naverra
Spain
Body care
2020-12-31
2015-10-02

Description

: Established in Navarra, Spain, in 2002, Josenea - Irati Organic is one of Spain's largest producers of natural personal care, organic herbal teas, health products, organic foods, vitamins and supplements, beverages, confectionary, snacks and biscuits.
82850
Cosmetic products
Other
Italy
Body care
2018-02-02
2015-10-02

Description

: Based on ecological plants

Josenea labor association it's a source of inspiration for Irati Organics to guarantee the highest quality in each and every one of its products. In the manufacturing process, only the best raw materials have been used: 100% ecological, medicinal and aromatic plants produced by Josenea labor association. In the Bordablanca farm, fed by the Irati River, Josenea cultivates 100% in an organic way more than 60 different varieties of medicinal and aromatic plants. Neither pesticides nor chemical fertilizers are used and special care is put in the cultivation guaranteeing the conservation of the active beginning. The plantation of ecological cultivation allows us to reach the main mission of the association. Since 2002 Josenea's main objective is to integrate in the labor market people, who find more difficulties at the time of joining the labor market.