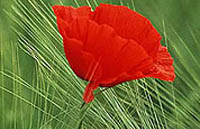 Find sellers of organic Cosmetic products
The Greentrade Directory
Click on the offer number to view the company's information.
To obtain the company's e-mail addresses you need to subscribe our services or please contact us at Tel.: +33 1 47 50 02 73
Fax : 33 1 47 50 28 67
Offer N°
Category
Certification
Product
99739
Cosmetic products
Other
Body care

Description

: Cosmoz propose une gamme de soin, formulée au miel de Manuka pour ses propriétés anti-bactériennes et hydratantes, et apporte une solution naturelle au traitement des peaux à imperfections en offrant confort et efficacité, sans compromis.
95086
Cosmetic products
Other
Body care

Description

: Argan Butter - Our Argan Butter possesses the remarkable ability to nourish, moisturize and improve skin elasticity. Our butter is high in lipids including the omega-9 oleic acid and the omega-6 linoleic acid. Our Argan Butter is exceptionally rich in natural tocopherols (Vitamin E), rich in phenols and phenolic acid, carotenes, squalene, essential fatty acids, unsaturated fatty acids and Vitamins A, B1, B2, and B6. Argan butter is made with this nutrient rich oil combined with a hydrogenated vegetable oil base to form a soft solid butter with excellent spreadability.

Argan Butter:

-Healing, nourishing, hydrating, moisturising and rejuvenating for skin, hair and nails

-Heals scar tissue, wounds, sunburn, cracked heels, acne, bruises, burns, blemishes and redness
99569
Cosmetic products
Other
Body care

Description

: crème de beauté 100% naturelle
lotion parfumé
savon parfumé
beure de shea
94177
Cosmetic products
Other
Body care

Description

: Expositor que incluye 16 productos :

Colección de 8 aceites vegetales de primera presión en frío. Envasados en frascos opacos de 50 ml y con cuentagoas.

Colección de 8 hidrolatos bio. Envasados en frascos opacos de 100 ml con pulverizador.
99141
Cosmetic products
Other
other Cosmetic products

Description

: We produce organic fine powder from vegetasbles and fruits.
Some powdered vegetables and fruits not only add nutritive value to your cosmetics and soap, they also add a certain level of exfoliation and color.
88864
Cosmetic products
Icea Instituto Mediterraneo Di Certificazione
Body care

Description

: PIERPAOLI is an Italian company specialized in organic environmentally friendly cosmetics and household cleaning products which assures high efficacy and respects the most demanding European standards for a low environmental impact. It collaborates with international companies, organic and eco-friendly companies as well as with fair-trade companies.
The company was founded in 1939 and though the decades it specialized in organic cosmetics and household cleaning products, expanding its activity and acquiring different historic brands, already present in the organic market.
Pierpaoli acquired various certificates, which testimony its dedication to pursue a low-impact eco-friendly production respecting both the environment and the people:
? ICEA, Environmental and Ethical Certification Institute
? AIAB, Italian Association for Organic Agriculture
Furthermore, the company joined the standards:
? Stop Animal Testing
? VEGAN – The Vegan Society, UK
Pierpaoli shares its experience and know-how with other subjects though private label cooperation projects, developing customized productions in its R&D laboratories, supporting the packaging process and the fulfilment of legal regulations.

Products
The company's production is divided in three main macro-areas thought to combine every-day life needs and eco-friendly requirements: personal care, baby care and household cleaning.
PERSONAL CARE
? ANTHYLLIS, a complete line for every-day personal and skin care. These products contain Red Grape skins' elements with a high level of biophenols.
? ANTHILLIS SUN CREAMS, the absence of chemical filters ensures products' safety and makes them suitable for delicate skins.
? ECOSÌ PERSONA, a line of delicate products perfect for sensible skins. The products incorporate Barley Stalk's Organic Water, which ensures high tenderness.
? EKOS PERSONAL CARE, dermatologically tested products, which contains a minimum of 96,8% of natural ingredients and a minimum of 10% of organic ingredients.
? NATURA BELLA, a new line for adults and babies, characterized by the presence of organic olive oil surfactants and extracts of Aloe Vera, Linen seeds, Sage and Olive Leafs.
? NEBIOLINA, everyday personal care products containing Organic Oat, known for its hydrating and lenitive proprieties. Perfumed with 'cookie' scent and allergens free.
CHILD CARE
? ECOSÌ BABY, this new line takes care of babies' skin, avoiding irritating ingredients as synthetic perfumes and preservatives.
? PIERPAOLI SENSÈ, a complete line of delicate products thought to ensure protection thanks to Organic Olive Oil elements.
? BABY ANTHILLIS, a range of products for baby care: skin care and cleaning products for clothes, dishes, surfaces and other objects.
? NATURA BELLA BABY, organic-certified products containing Olive Oil and Oat elements, to ensure cleaning and protection.
? NEBIOLINA BABY, everyday baby care products containing Organic Oat, perfumed with 'cookie' scent and allergens free.
HOUSEHOLD CLEANING
? ECOSÌ, non-irritating products with cleaning capability comparable with traditional non-organic market leaders.
? FOLIA, this line is the result of the combination of maximum efficacy, low environmental impact and dermatological safety.
? EKOS, a large selection of products, thought to ensure great effectiveness and dermatological safety.
? VERDE OFFICINA, a new line that respects the environment and the people, scented just with essential oils.
97446
Cosmetic products
Other
other Cosmetic products

Description

: Botanika is an agricultural company, work on essential and aromatic plants, located in Antalya - Turkey. We gather the most qualified raw materials from nature of Turkey and service them to our customers. Some of our products are certified as organic by ECO CERT. Only steam/water distillation and cold press are used for production of essential and carrier oils respectively. Our products are 100 % pure, without any additives and without adulteration. They generally send to the partners in suitable packages at different volumes starting from 1 L to 60 L plastic bottles/drums and also 220 L steel barrels which are suitable to food contact.
97965
Cosmetic products
Other
other Cosmetic products

Description

: Distillateurs d'hydrolats en vrac, plus de 50 variétés.
97628
Cosmetic products
Other
Body care

Description

: Unique
Natural 24 carat gold moisturising cream for women.
This light moisturising cream delivers soothing moisture for fresh healthy looking radiant skin, with ingredients derived from natural plants and oils infused with 24 carat gold.

This cream replenishes the skin looking instantly rejuvenated and vibrant, which naturally balances as imperfections fades and restored to its healthiest condition.

This daily moisturiser nourishes your skin for 24 hours.

Formulated for all skin types, including delicate and sensitive skin.

Made in UK. 50ml 1.7 floz
97583
Cosmetic products
Other
other Cosmetic products

Description

: Pure natuaral cold process soaps
97582
Cosmetic products
Other
Body care

Description

: Natural body and face creams
97297
Cosmetic products
Sgs, Austria Controll & Co Gesmbh
other Cosmetic products

Description

: organic
96064
Cosmetic products
Other
other Cosmetic products

Description

: Dear Sir/Madam

We would be pleasure to inform you that Ebrahimi Trading company is an exporter of Medicinal plants, Herbal products, Essential oils, Cosmetic raw materials and agricultural products of Iran.

Galbanum
Sap & Essential Oil
An aromatic ingredient and stabilizer of best perfume companies.
96741
Cosmetic products
Other
other Cosmetic products

Description

: Private Label Natural Moroccan Argan Oil Shampoo - Paraben & Sulfate Free:

Argan oil is often used as a hair treatment. It is extremely beneficial for hair and scalp, and is commonly used as a conditioner.

Vitamin E is extremely beneficial for hair, and is found in argan oil in high quantities. Vitamin E promotes healthy hair growth as it contains antioxidants, which help boost cells and encourage them to produce healthy hair – it has even been used for hair regrowth.

Using Argan Oil as a Shampoo:

Argan oil is often used as a key ingredient in shampoos due to its ability to restore softness, strength and shine to hair. It is an ideal ingredient to search for in a shampoo for anyone suffering from dry, brittle hair or hair damaged by chemicals and coloring.

Compositions:
BIO MISS Natural Argan Oil Shampoo is free from harmful ingredients, free from paraben and free from sulfate.
96717
Cosmetic products
Ecocert
other Cosmetic products

Description

: Origine France garantie
Nos produits sont fabriqués en France selon les normes françaises, ne sont pas testés sur les animaux, en conformités avec la charte Ecocert: Certification BIO. Nos produits ne contiennent aucune substance chimique, sans parfum de synthèse, sans parabène, sans silicone, sans sulfate, sans paraffine, sans huiles essentielles, sans huile de palme, sans colorant, sans produits de synthèse, sans plastique, c'est de la cosmétique Végan.
La nature au service de votre beauté
Nos produits sont riches et onctueux, en raison de la présence de matières premières nobles, comme les huiles, les beurres végétaux et les extraits de plantes... Les parfums sont aussi des odeurs très évocatrices à base d'hydrolats naturels comme la rose de damas et fleurs d'oranger... engendrent l'équilibre, l'apaisement, l'odeur de néroli et de la framboise tonifiante. Cela permet à chaque femme d'avoir un rituel de soin pour elle et faire du bien à sa peau, L'idée, c'est non seulement de se demander de quoi sa peau a besoin à un moment précis, mais également comment on a envie de se sentir.