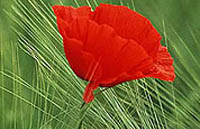 Find sellers of organic Cosmetic products
The Greentrade Directory
Click on the offer number to view the company's information.
To obtain the company's e-mail addresses you need to subscribe our services or please contact us at Tel.: +33 1 47 50 02 73
Fax : 33 1 47 50 28 67
Offer N°
Category
Certification
Product
17763
Cosmetic products
Oregon Tilth Certified Organic
other Cosmetic products

Description

: Klamath's Best® Blue Green Algae products are Certified Organic, 100% USDA Organic, 100% Vegan, Kosher, GMO-free and Gluten-free; available in bulk powdered form, bulk tablets, bulk capsules or labeled bottled product. Its high nutrient density and the synergistic effect of the trace nutrients that it contains that makes the blue-green algae the ultimate superfood. It offers a maximum of important micronutrients and simultaneously a minimum of calories. And as such it is one of the most concentrated foodstuffs on our planet. Currently Klamath's Best® BGA is used as a daily whole food dietary supplement, in lotions and other cosmetic products, shampoos, pet products and in green food drinks worldwide.
47260
Cosmetic products
Ecocert
Body care

Description

: We, at Cobble have successfully developed and released 14 items of the Ecocert Certified Organic Skin Care Products in recently, it has contains two different kind Cleansers, two different kind Toners, four different kind Essences, four different kind Lotions, Eye Cream and Day Cream, we was just get approved from Ecocert about a few months ago.

And we now is in the developing stage of another 58 new items, it has includes the body care for adults, Childs\' body care....etc. baby\'s care...etc. and the detergents for hands, detergent for dishes, detergent for vegetable… and so on.

We now are looking for the distributors for each different territory. Should you interested in our Ecocert Certified Organic Skin Care and the related products, please kindly check our web page at www.cobblesf.com to get more information and idea, and you are very welcome to contact me directly at your convenience time. 408-838-4818, and email address of hsu8168@yahoo.com can reach me

Sincerely,

Paul Hsu/Owner
Cobble San Francisco Int'l Co. DBA Pebble Int'l Co.
47242
Cosmetic products
Other
other Cosmetic products

Description

: certified organic moisturiser
47241
Cosmetic products
Other
Body care

Description

: Certified organic body care with fruits
40216
Cosmetic products
Soil Association Certification Ltd
Body care

Description

: A beautiful range of over 60 award-winning, organically certified skincare, shampoos, bodywashes, soaps, aromatherapy oils, essential oils, and mother & baby products produced by us in the UK to a high therapeutic standard.


Certified organic raw materials available: beeswax, tea tree oil.
47240
Cosmetic products
Other
Body care

Description

: Certified organic shampoo
29270
Cosmetic products
Other
Body care

Description

: Formulated with BFA Certified Bio Dynamic Organic Avocado Oil
Rich care for delicate skin - 100% naturally fragranced with pure essential oils
Y-Not Natural provides you with perfect skin care products for sensitive allergic skin that easily reacts to fragrances and harsh preservatives used in many other products. Y-Not Natural uses effective top quality ingredients found only in natural blends so that we can offer you a range of quality skin and body care products that will leave your body smooth and healthy. Y-Not Natural products are ethical, eco-friendly, beautifully scented and contain pure essential oils needed by you and your body. You can be assured that your body and skin will benefit from these products if you suffer from eczema, psoriasis and other common skin conditions that easily react to the ingredients in many commercial products.
The Y-Not Natural Guarantee to you is a full refund in full if you have adverse reactions to our gentle skin and body care range. A Guarantee which most skin and body care companies can not provide!
Y-Not Natural Skin and Body care products will provide you with rich, intensive care for skin areas that are otherwise deficient in both moisture and oil. Premium avocado and almond oils, plus Vital ET will work with your body to restore healthy elasticity and skin softness like a baby.
Y-Not Natural Products are individually formulated from the best and most effective quality ingredients of natural blends to meet the needs of ALL skin types, ages and skin colour.
Y-Not Natural skin care products are free from GMO, SLS and Petroleum based oils and have not been involved in any harmful tests on animals.
Y-Not Natural products have proven themselves time and time again to be suited to:
• Allergy sufferers;
• People with sensitive skin;
• People suffering the effects of Acne; and
• Young skin.
"We combine the best of nature with the best of science"


To find out more visit: www.ynotnatural.com
32121
Cosmetic products
Ecocert
Body care

Description

: Tropicai - Certified Natural Cosmetics - Sensitive Line

Body Wash
A mild shower creme specially formulated for the demands of sensitive and stressed skin. Fortified with organic Aloe Vera and Virgin Coconut Oil, Tropicai Body Wash cleanses gently and moisturizes while showering.

Hair Wash
The blend of extra virgin coconut-oil, Aloe Vera and wheat-proteins will nourish your hair already while washing it. Tropicai Hair Wash helps maintain the natural moisture balance of your hair and gives a healthy and silky look.

Body Melt
This rich body butter is made specifically for sensitive and dry skin, using a special blend of purest ingredients. Organic cold-pressed virgin coconut-oil and cocoa-butter with their emollient and soothing attributes provide valuable nutrients. The high amount of organic jojoba-oil moisturizes, giving your skin that nice soft and smooth feeling.
32122
Cosmetic products
Ecocert
other Cosmetic products

Description

: Tropicai - Certified Natural Cosmetics - Hair Mask - 100% organic certified

This intensive hair treatment caters to the special requirements of dry scalp and brittle hair. It is also an excellent oil for a relaxing head massage and a leave-in for curly and frizzy hair or damaged hair tips.
44876
Cosmetic products
Ecocert
Body care

Description

: Tropicai - Certified Natural Cosmetics - Exotic Line

Body Wash
Enjoy this luxurious, mild moisturizing body cleanser with pure Virgin Coconut Oil. Tropicai's Frangipani scented body wash transforms your shower into an island oasis!

Hair Wash
Tropicai's Hair Wash, infused with Virgin Coconut Oil and other essential oils, nourishes the hair down to its roots and replenishes a natural, healthy shine. Its gentle, moisturizing quality is perfect for everyday use on all hair types.


Body Melt
Blending Virgin Coconut Oil, African Marula Oil, and Jojoba Oil with essential oils, this hydrating and nourishing body oil soothes, softens, and luxuriously scents the skin.
18344
Cosmetic products
Other
Perfumes

Description

: Whole Fragrance by La Dolce Y Vito, Ltd. creates high quality, natural and competitively priced body care products. We are committed to help our customers take the best care of themselves, and to help them understand that good health and well being are two keys to a truly rewarding lifestyle. Our product lines clearly reflect this attitude.

Whole Fragrance by La Dolce Y Vito takes pride in providing its customers with the best products available, to help them experience the rejuvenating, revitalizing and relaxing long term benefits of health and vitality. Additionally, our organic perfumes and product lines provide spa quality without the spa price.

Our products are not only exotically perfumed, but are performance-related products, mood enhancement, such as the added bonus of soft skin and younger, rejuvenated skin. Our lotions are products that consequently have a capability of having a natural solution to a problem, such as the dilemma of dry, itchy and sensitive skin. Shea butter improves the skin suppleness. Illipe butter keeps the skin moisturized. Capuacu butter improves the skin elasticity. Antioxidants, vitamin E and grape seed extract protect from free radicals and Aloe vera sooths and heals the skin. Whole Fragrance by La Dolce Y Vito looks forward in continuing the development of solution-oriented products that concern consumers with staying healthy and maintaining a youthful appearance of their bodies.
18345
Cosmetic products
Other
Perfumes

Description

: Beautiful, sexy clean smelling herbal perfumes and colognes and body lotions. Spice of Life for Men/ Flowers of Love for Women/ & Spirit of Luck for both sexes. Enhance your mood, feel good and smell fabulous!
By combining intuition and knowledge and teaming up with masterful perfumery and lotion professionals, La Dolce y Vito brings a refreshing sense of adventure in exotic, all natural formulas to the market. Using a complex formula of essential oils, flower essences and herbs, La Dolce Y Vito's products provide customers with alternatives to traditional products by offering natural, eco-friendly or healthy versions of body care fragrance options. These products compare well with the style, quality and price of products currently on the market. We believe it is important to address the emotional experience that natural perfumes gives the customers a sense of deja vu. La Dolce Y Vito takes pride in providing retailers with the best products in hopes that each of your customers experience the rejuvenating, revitalizing and relaxing long term benefits of health and vitality. Our aim to bring retailers and consumers, products with an added natural magic.
46514
Cosmetic products
Other
Perfumes

Description

: Whole Fragrance has the founding of 45 years experience in perfuming the highest quality pure essential oils into body care products. We are dedicated to a bonding experience with nature. Take pleasure in our healthy green clean Eau de perfumes scents made fresh with good science.
8379
Cosmetic products
Imo
other Cosmetic products

Description

: NEVEN Company Production and processing of organic medicinal herbs
From Organic agricultural production thru processing , to phyto-pharmaceuticals, cosmetic "Neven" want to become a prosperous example of what a modern, sustainable business could be, when managed with a holistic vision that promotes respect for healthy people and the healthy environment. Marigold (Calendula Officinalis) History Calendula was used as antiseptic, to reduce inflammation, and to treat wounds and variety of skin diseases, it is high in carotenoids which assist in quickrepair of skin damage and the effects of ageing. Internally, the soothing effects of Calendula have been used for stomach ulcers and inflammation also treats varicose veins and bedsores. Active constituents : • Carotenoide • Triterpenes, pentacyclic, arnidiol, erytrodiol, calenduladiol, heliantriol C and F, arsatriol, logispinogenine, the calendulosides A-D, volatile oil, chlorogenic acid . • Flavonoids founds in high amounts in Calendula, account for much of its anti-inflammatory activity. Actions Anti-inflammatory, anti-microbial, anti-spasmodic, astringent, lymphatic and slightly stimulant. NEVEN CALENDULA ORGANIC PRODUCTS -COSMETIC OF HEALTH- Calendula tea Acts as valuable herb for digestive inflammation and may be used in treatment of gastric and duodenal ulcers as well as colitis and gastritis. Improves blood flow, liver complaints reduce blood fat and triglycerides, regulate circulation. Also he is useful for woman disease as are cyst and irregular menses. Tea we drink slowly, stepwise 2-3 tea cups per day. Ingredients: Calendula Flowers Calendula tincture Have same effect as tea. This is alcohol solvate Calendula Flower. Use:25 drop in the morning and 25 drop in the evening in the little of water or juice or sugar cub for 10 days, then take pause and if is needful repeat therapy. Calendula cream Use primary for regeneration all skin type, for skin disease like is lichen on the skin, impetigo, decubitis, dry skin rashes, diaper rash and burns. Calendula cream ca help small blood vessels to seal, stemming bleeding and preventing bruising. Used for healing common sores and bedsores, calendula is very effective for the same reasons on varicose veins and hemorrhoids. Calendula cream is good for acne and nappy (diaper) rash, and can help relive sore nipples in nursing mothers. Cream don't have any unnatural ingredients, only Calendula flowers, natural fat and oils and bees wax. Calendula Night cream This evening cream use on clean face and neck, refreshing all skin types and rest the skin, tighten skin and reduce every irritation. Ingredients: Calendula flowers, lanolin, Vaseline, glycerin and carnation and rosemary oil. Calendula peeling mask One time on the week use this milled Calendula flowers on clean face to make mask, wait 15 minutes then do soft peeling and wash the face.There is no need for any cream after treatment. Peeling mask clean face from dead cell and refresh face skin. Ingredients: Milled Calendula flowers, natural fat and oils, bees wax and milk fat. Calendula lip balm Use for herpes, dry and cracked lips. Ingredients: Calendula flowers, natural fat and oils and bees wax. Calendula oil Infused oil of Calendula flowers use for regeneration all skin types on the body and burns. Oil is great as cellulite eliminator because penetrate deeply in the skin, also can use oil after sunning and douche, skin become soft and fresh. Ingredients: Calendula flowers, olive oil. Calendula suppository for hemorrhoids Use for inside hemorrhoids in combination with calendula tea. Put suppository 10mnight before sleep then take break for 10 day and if there is a need repeat therapy. For best results drink Calendula tea as is recommended. Ingredients: Calendula flowers, natural fat and oils and bees wax. All ours products are make from IMO (Institute for Marketecology ,Swiss) ORGANIC CERTIFICATE Marigold-Calendula Officinalis Flowers with natural fat and oil basis with out chemicals and perfumes. Our products can use babys. The skin of babies, young children and every member of your family needs NEVEN >cosmetic of health< organic line which provides more than just skin care ; it helps create a protective layer around you.
32298
Cosmetic products
Control Union
other Cosmetic products

Description

: we are working very closely with farmers in Rajasthan, haryana, punjab, Himachal Pradesh and other staes in India, who have been initiated into organic farming by Goverment agencies and NGO's to wean them away from chemical fertilizer based farming to save the soil and enviroment. There are those who meet the mandatory certification parameters of the various certification agencies and who have been certified by the Indian Organic Standards NPOP, US Organic Standards and European Union Organic Standards and certied by agencies like Indian Organic Certification Agency, Onecert Asia Agri certification, a susidiary of Onecert USA, and on the list of USDA certification agencies, SGS, SKAL etc..There are many other organic farmers who have travelled down the organic path and in the process of being certified. We are in close touch with organic farming communities.

Our Certified Organic product portfolio includes:

Health Products: Aloe Vera Juice, sweet Aloe Vera leaves, Aloe Vera Gel, Digestive Wheat Fibre(Chaff),aloe vera face wash(soapless), aloe vera shampoo, Aloe Vera soap, Aloe Vera+Glycerin soap.