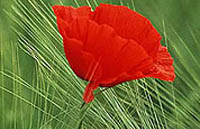 Find sellers of organic Cosmetic products
The Greentrade Directory
Click on the offer number to view the company's information.
To obtain the company's e-mail addresses you need to subscribe our services or please contact us at Tel.: +33 1 47 50 02 73
Fax : 33 1 47 50 28 67
Offer N°
Category
Certification
Product
70836
Cosmetic products
Agrocert
other Cosmetic products

Description

: pas encore
70835
Cosmetic products
Other
Make up

Description

: kigelia en graines, écorces et racines pour soins de seins
70834
Cosmetic products
Agrocert
Perfumes

Description

: pas encore
70833
Cosmetic products
Agrocert
Body care

Description

: tous produits de beauté issus des plantes médicinales
70713
Cosmetic products
Other
other Cosmetic products

Description

: Fabricants d'hydrolats pour boissons florales, nous recherchons des distributeurs en France et export.
Merci de nous contacter au 05 65 21 03 61
70540
Cosmetic products
Other
other Cosmetic products

Description

: WE ARE MANUFACTURER FOR COLD PRESS SEEDS OILS FOR HEALTH -COSMETICS INDUSTRIES
70207
Cosmetic products
Ecocert
other Cosmetic products

Description

: Argan Oil also know as liquid gold is a fantastic solution for so many different problems most of us suffer from at least one time or another in our lives.

Argan oil has been used for hundreds of years by the Berber women of Morocco who first discovered it. Thye found out its amazing effectiveness for many different issues which we in turn are now benefiting from this invaluable knowledge.

It has some extremely healing properties and is high in Vitamin E and is rich in freulic acids, eight essential fatty acids, carotenoids, anti-oxidants, sterols, saponins and polyphones which are a fantasic combination and have been proven by the berber women and now thousands of women worldwide to have the following key benefits:

Lines and Wrinkles
Dry Skin
Oily Skin
Flaky Skin
Sun Damaged Skin
Age Spots
Dark/Light Pigmentation
Uneven Skin Tone
Spot Prone Skin
Acne
Psoriasis
Eczema
Scars
Stretch Marks (before after pregnancy and after weight gain)
Dry Damaged Hair
Frizzy Hair
Afro Caribbean hair
Hair Growth Accelerator
Hair Loss
Dry and Chapped Lips
Brittle and Damaged Nails

So if you suffer from any of the above and haven't tried using argan oil maybe its time you gave it a try for yourself!
70137
Cosmetic products
Other
other Cosmetic products

Description

: A pioneering brand established in 1997, Green People is the leader in certified organic body care products. With an extensive range of natural products – shampoos, face creams, sun lotions and body washes to name just a few – it is one of the biggest names in organic beauty in the UK.
70136
Cosmetic products
Other
other Cosmetic products

Description

: organic skin care
70133
Cosmetic products
Other
other Cosmetic products

Description

: Nature-et-Bio est un magasin bio en ligne dédié au bien-être vous proposant un large choix de produits bio fabriqués en France, compléments alimentaires bio, cosmétiques, huiles essentielles, hygiène bio, produits ménagers bio...
58628
Cosmetic products
Other
other Cosmetic products

Description

: Soaps

All of CosmeSoap's product lines are available as organinc soap bars, shower gels, or liquid soaps.

Cosmetic Soaps: CosmeSoap manufactures an extensive range of cosmetic soaps that are designed to be nourishing, soothing, medicated, hydrating, or antibacterial, depending on your preferences, and selections. In our laboratories we also produce the entire range of ECOCERT certified organic soaps.

Scented Soaps: CosmeSoap researchers have discovered the secret to producing natural soaps with a long-lasting, pleasant fragrance. Our scented soaps are currently sold along with many famous brands of perfume and cosmetics. CosmeSoap will combine the fragrances you select with our manufacturing and packaging expertise, to create the perfect balance of beauty, fragrance, and function in your custom soap production. Our extreme attention to detail will help ensure that all the elements of your final product will exceed the needs and expectations of your customers.

Natural Soaps (ECOCERT/USDA Certified) CosmeSoap specializes in vegetable based soaps for spas, thalassotherapy centers, and beauty and aromatherapy institutes. Our natural soaps can be customized using essential oils (sweet almond, ylang ylang, and evening primrose oil etc.), plant extracts ( lavender, geranium, green tea, ginkgo biloba, seaweed, etc.), as well as with grape or orange extract. Natural ingredients such as honey, shea butter, and clay can be used to create soaps with detoxifying, exfoliating, hydrating, or massaging qualities depending on your specific needs.
66070
Cosmetic products
Ecocert
Body care

Description

: Fabricamos y comercializamos el prestigioso jabón de Aleppo . Somos el único fabricante de Jabón de Aleppo que dispone del certificado original Marca registrada " Jabón de Aleppo"
Además del jabón de Aleppo importamos otros productos naturales Certificados Bio por Ecocert o con ficha técnica y de seguridad como: aceite de Argan. Aceite de Nigella Sativa, Manteca de Karité, arcilla Roja, Barros, Sales y agua del Mar Muerto. Piedra de Alumbre en distintos formatos (piedra, polvo y pulverizable) Agua de rosas de Damasco, agua de Azahar..
También contamos con productos naturales elaborados: Leche corporal de aceite de Sésamo y Manzanilla, Jabón Negro de Hamman , Champú y gel para distintos tipo de cabellos
Otros productos de nuestra firmas son: Guantes de Lufa, y Hamman (para aplicación del jabón negro) cajas de artesanía Siria y jaboneras de madera natural.
Nuestras "Creaciones de Najel "Jabones en barra para cortar delante de los clientes. Son jabones fabricados en Francia con manteca de karité aceite de oliva y aceites esenciales, Naturales y muy olorosos.
Disponemos de una gama de jabones naturales para el lavado de la ropa a mano o a maquina.
Estaremos encantados de atenderles y enviarle información si lo desean.

Tlf +34616529047
68238
Cosmetic products
Other
other Cosmetic products

Description

: Coopérative Bayti spécialisée dans la production et la commercialisation des produits terroirs Bio. Situé au sud du Maroc,
Notre Coopérative s'est consacré pour revivre les anciennes recettes de nos mère et à rechercher dans la nature les meilleures sources de santé et de beauté et les offrir ainsi au monde.
La famille complète des produits Bayti, son des produits de soins pour la peau, pour les cheveux, visage et pour tout le corps.
La Coopérative Bayti est très fier d'avoir fait bénéficier à des milliers de personnes partout au Maroc et en dehors, aussi elle promet de continuer sa poursuite de qualité et d'excellence, assurant ainsi qu'elle continuera à nous offrir ce dont nous avons besoin pour maintenir notre corps naturellement.
68196
Cosmetic products
Other
Body care

Description

: We are a leader company of production of Dead Sea natural cosmetics & skin care products.
We have a very nice range of products: creams, salts, mud, shampoo, hair masks, massage oils... for both retail and professional uses.
67116
Cosmetic products
Other
Make up

Description

: 100% USDA Certified Organic
Skin Care & Natural Bio-mineral
Color Cosmetics
Made in the USA

Lotus Pure Organics

Company Overview

At Lotus Pure Organics, we believe that real beauty starts with how we treat our skin. That is why we use only the purest, most natural ingredients in every one of our products.

Lotus Pure Organics is a luxurious line of natural and 100% USDA Certified Organic Color Cosmetic and Skin Care products. The brand was developed by Dr. Joan Husain; a practicing internist who had a personal and scientific appreciation for the benefits of a natural lifestyle. Dr. Husain believed that the products we use every day have a direct impact on the overall health and vitality of our skin and on the environment.

She discovered that although many beauty products claimed to be natural or organic, they contained ingredients that were neither natural nor organic. The ones that were truly natural and organic sacrificed the luxurious benefits of high-quality products.

To solve this problem, Dr. Husain and her team developed the Lotus Pure Organics brand of bio-mineral color cosmetics and skin care products. The products feature extracts from plants exclusively produced without the use of fertilizers, pesticides or harmful chemicals of any kind. The bio-minerals are derived from living organisms and natural sources such as sea shells. Bio-minerals are fine grained, thus delivering a more elegant finish to the skin. Lotus Pure Organics products are rich in antioxidants, vitamins and minerals, designed to restore, rejuvenate and balance, for more beautiful skin.

Lotus Pure Organics combines the best of both worlds: an elegant line of 100% USDA Certified Organic products that deliver exceptional results without the use of synthetic preservatives, petrochemicals, parabens, fragrances or FD&C dyes. The products are not tested on animals.

All of our products are manufactured at our state-of-the-art 30,000 square foot facility in Lake Worth, Florida. Our manufacturing procedures comply with strict USDA Certified Organic, FDA and GMP manufacturing requirements.


Why Do Organics Matter?

Today, sophisticated global consumers are seeking products that are manufactured using the highest quality natural and organic ingredients that are gentle to the skin, while delivering effective results. One of the most sought after categories of skin care and color cosmetics is the one that bears the USDA 100% Certified Organic seal. The seal guarantees that:


"Product contains (with the exception of water and salt), only ingredients
that are produced organically", according to the USDA. Products which are in
compliance with this requirement bear the USDA Certified Organic seal, which is internationally recognized as a symbol of quality and purity".
Product Overview

Lotus Color Cosmetics

Lotus Color Cosmetics are all natural; made with pure bio-minerals, infused with extracts that provide stunning, long-lasting color along with added benefits from anti-aging to oil control. Our pharmaceutical-grade jet-milling process ensures the finest, camera-ready texture. Make-up glides on effortlessly and stays on for a soft, silky feel.

Cream-to-Powder Mineral Blush

Available colors: Rose LTS-3001, Plum LTS-3001, Apricot LTS-3002

High DEF Finishing Powder SPF 30

Our Hi-Def Translucent Finishing Powder contains translucent minerals that absorb and deflect light to control shine and enhance natural beauty, while the rice-protein base absorbs excess oil and prevents smearing.
Use alone or over foundation for a flawless matte finish. Also prevents the signs of aging with broad-spectrum UVA/UVB protection. One universal shade works for all skin tones.
Available in one shade: Daffodil LTS-9001

Organic Lipgloss

Our high shine creamy yet light lip gloss is designed to work alone, or over our organic lipstick to create a luxurious high shine finish. Available in ten elegant colors.

Available colors: Peach LTS-7001, Candy LTS-7002, Chocolate LTS-7003, Toffee LTS-7004, Strawberry LTS-7005, Wine LTS-7006, Almond LTS-7007, Raspberry LTS-7008, Melon LTS-7009, Clear LTS-7010
Organic Lipstick

Naturally vibrant, on trend colors blended with essential oils and shea butter to moisturize, plump, hydrate and condition lips. Long-lasting formula provides maximum coverage with effortless application. Leaving lips feeling soft and smooth all day. Available in ten sophisticated colors.

Available colors: Peach LTS-7001 - Candy LTS-7002 - Chocolate LTS-7003 - Toffee LTS-7004 - Strawberry LTS-7005 - Wine LTS-7006 - Almond LTS-7007 - Raspberry LTS-7008 - Melon LTS-7009 - Clear LTS-7010.

Organic Mascara

Our signature mascara combines coffee extract with rice protein and sunflower oil to condition lashes. Our volumizing formula coats, thickens and lengthens lashes with every stroke of the brush. Both smudge proof and water resistant.

Available colors: Black LTS-1101, Brown LTS-1102

Loose Foundation SPF 20

Our loose mineral foundation powder is made of jet-milled minerals which offer buildable, sheer-to-medium coverage with a silky-smooth matte finish. Natural solution for covering and soothing skin prone to sensitivity and redness due to acne or rosacea. While micronized zinc oxide and titanium dioxide help to prevent fine lines and wrinkles. Extremely water resistant even during exercise. It is available in ten wearable shades.
Available colors: Fair 1 LTS-1001, Fair 2 LTS-1002, Light 1 LTS-1003, Light 2 LTS-1004, Medium 1 LTS-1005, Medium 2 LTS-1006, Tan 1 LTS-1007, Tan 2 LTS-1008, Dark 1 LTS-1009, Dark 2 1010.
Pressed Foundation SPF 20

Our pressed foundation provides sheer coverage for a soft, natural finish. With all the same skincare benefits of our Loose Foundation and pressed in an elegant compact for added convenience. Also available in ten wearable shades.

Available colors: Fair 1 LTS-2001, Fair 2 LTS-2002, Light 1 LTS-2003, Light 2 LTS-2004, Medium 1 LTS-2005, Medium 2 LTS-2006, Tan 1 LTS-2007, Tan 2 LTS-2008, Dark 1 LTS-2009, Dark 2 2010.

Bio-mineral Eye Shadows

Our jet-milled loose eye shadows are designed to blend easily and can be worn dry for a soft focus or wet for a more dramatic look. They can also be used as eyeliner and are available in a multitude of trend setting shades.

Available in Ash LTS-6001, Blossom LTS-6002, Emerald LTS-6003, Mauve LTS-6004, Fuchsia LTS-6005, Snow LTS-6006, Breen LTS-6007, Smokey LTS-6007, Midnight LTS-6008, Lavender LTS-6009, Copper LTS-6010, Turquois LTS-6011.

Bio-mineral Eye Shadow Palettes

Our pressed mineral eye shadow is a soft, creamy formulation of pure pigments that delivers long smudge proof wear. Our proprietary photonic technology enables us to provide a range of colors from soft and subtle to dramatic and sophisticated. Our pressed eye shadows can also be used wet for eyeliner. Natural minerals combined with antioxidant-rich, moisturizing extracts also help prevent fine lines and wrinkles.

We offer seven wearable palettes that take your customers from day to evening. Available are: Cocoa LTS-5001, Seduction LTS-5002, Smokey LTS-5003, Deluxe LTS-5004, Mesmerize LTS-5005, Cashmere LTS-5006 and Satin LTS-5006.
Bio-mineral Bronzer

Our Bronzer features high-grade, jet milled minerals for the smoothest application with an ultra-fine, translucent finish. It is enhanced with natural pigments for a warm, radiant, sun-kissed look.



Skin Care

Lotus Skin Care Products are made from advanced formulations of all natural ingredients, including our proprietary Pro-Organics Complex TM; a potent blend of antioxidants, essential vitamins and botanical extracts. Skin care is designed to promote cell regeneration while helping to prevent the signs of aging. Effective for all skin types.


Certified Organic Body Butter: LTS-2101

Highly concentrated formulation of our Pro-Organics Complex TM . It is designed to penetrate, nourish and repair skin. Combined with both shea and cocoa butters for immediate and long-lasting hydration.

Certified Organic Body Lotion: LTS-2102
Creamy, antioxidant-rich formula of naturally moisturizing oils, rice protein, Vitamin E and organic chamomile to help condition and strengthen skin. This is an easily absorbed formula that leaves skin feeling super soft and silky.

Certified Organic Face Moisturizer: LTS-2103

Features an enriching and deeply nourishing blend of antioxidant-rich essential oils (jojoba, avocado, sunflower, evening primrose, rosehip) and shea butter. For smoother, more supple and healthier-looking skin.

Certified Organic Eye Cream: LTS-2104

Nourishing combination of botanical extracts, cocoa butter and essential oils designed to improve elasticity while reducing the signs of aging and stress around delicate eye areas. Organic tea tree oil also soothes and reduces puffiness.


Certified Organic Facial Wash: LTS-2105

Combines botanical extracts with yucca root to gently cleanse and condition skin. Naturally rich in amino acids, rice protein also helps prevent moisture loss by enhancing the skin's protective barrier for a smooth, glowing complexion.


Make Up Brushes

We offer a range of high quality natural hair make up brushes. They are available as a set or individually.

Professional Brush Set: LTS-4911

Our signature makeup brush set is the ultimate luxury. Our brushes are manufactured with soft, natural pony hair to deliver flawless application every time. The set includes our angled eyeliner brush, eyeshadow crease brush, angled eyeshadow brush, eyeshadow application brush, foundation brush, camouflage brush and powder brush. Brushes come in a black neoprene case that snaps closed for ease of travel.


Angle Liner Brush: LTS-4901

Our angle brush, manufactured with natural pony hair, is the perfect tool for contouring and highlighting the cheek bones. It can be used with our bio-mineral blush or bronzer to create a sophisticated, polished look.

Crease Brush: LTS-4902

Our eye shadow brush is manufactured with natural pony hair to deliver the perfect amount of eye shadow to create professional results each time.

Angle Brush: LTS-4903

Our Angle Brush, manufactured with natural pony hair is the perfect brush for contouring and highlighting the cheek bones. Our brush can be used with our bio-mineral blush or bronzer to create a sophisticated, polished look.

Eye Shadow Brush: LTS-4904

Our Eye Shadow Brush is manufactured with natural pony hair to deliver a soft, professional application to the entire eye lid.

Foundation Brush: LTS-4905

Our Foundation Brush is manufactured with natural pony hair to deliver the perfect, professional application of foundation. It is designed to be used with our loose or pressed bio-mineral foundation. It can also be used with a liquid or cream foundation.

Camouflage Brush: LTS-4906

Our Camouflage brush is manufactured with natural pony hair to deliver the perfect application each time. It is designed to be used to apply under eye concealer or BB Cream.

Powder Brush: LTS-4907

Our generous, fluffy powder brush is manufactured with natural pony hair to deliver an even, professional application. It is designed to be used with our loose or pressed bio-mineral foundation to create a flawless finish. It can be used with our signature beach bronzer for an all over healthy sun kissed look and with our Hi Def finishing powder to set the foundation and illuminate the skin.

Kabuki Brush with Pouch: LTS-4908

Our signature Kabuki brush is manufactured with natural pony hair and designed to deliver a flawless application of loose or pressed foundation powder. Its compact design enables your customer to apply an even amount of product to the face every time. It includes a small pouch for carrying or travel.

Bio-mineral Brush Holder: LTS-4910

Our signature black make up brush holder is the perfect pouch for holding up to seven of our make-up brushes. It is manufactured of PVC vinyl for easy cleaning. The holder includes a mesh pocket for additional items and rolls up and snaps closed for ease of carrying.


On-counter Display Unit: LTS-0000

Our complete cosmetic display set is the ultimate showcase for your new line of Lotus Pure Organics bio-mineral cosmetics. The display has wells that hold 12 loose bio-mineral foundations and 12 pressed bio-mineral foundations. The top tier holds a selection of bio-mineral eyeshadow, cream to powder blush, pressed eyeshadow, mascara, lipstick and lip gloss. The bottom of the display holds drawers to stock additional product. The display is designed to be used on counter and provides ease of use for make up artists. The display includes all products shown.