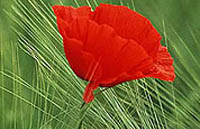 Find sellers of organic Cosmetic products
The Greentrade Directory
Click on the offer number to view the company's information.
To obtain the company's e-mail addresses you need to subscribe our services or please contact us at Tel.: +33 1 47 50 02 73
Fax : 33 1 47 50 28 67
Offer N°
Category
Certification
Product
72137
Cosmetic products
Other
other Cosmetic products

Description

: we transform prickly pear produced in biological system.
We have prickly pear seed oil cold extraction
71879
Cosmetic products
Other
other Cosmetic products

Description

: After Shave Lotion
71878
Cosmetic products
Other
Body care

Description

: After Shave Cologne-Balm
71634
Cosmetic products
Ecocert
Body care

Description

: For sensitive and fair complexions, sun protection is absolutely vital. Aloe Screen Lotion will protect your skin from damaging UVA, UVB and UVC rays, giving you much more times your skin's own sunburn protection.

Use - Apply to skin prior to exposure to sun. Reapply to exposed areas after bathing or heavy perspiration and young children out of direct sunlight, wear protective clothing and use sufficient sunscreen for unprotected areas. Avoid contact with eyes. Shake well before use.

EXTERNAL USE ONLY

Ingredients:

Ingredients: *Aloe barbadensis (Aloe Vera) Gel, Dicaprylyl Carbonate, Cocoglycerides, * Glycerin, Polyglyceryl-2 Dipolyhydroxystearate, Vegetable oil, Sodium Lauryl Glucose Carboxylate (and ) Lauryl Glucoside, Xanthan gum, Benzyl Alcohol, Tocopherol, Sodium Benzoate, Potassium Sorbate, Fragrance.

*Ingredients coming from Organic Farming.

99.49% of the total ingredients are from natural origin.

72.60% of the total ingredients are from Organic Farming.

Natural and Organic Cosmetic certified by ECOCERT Greenlife according to ECOCERT Standard available at http://cosmetics,ecocert.com

. No parabens

· No animal products

· No artificial colours or perfume

· Readily absorbed

· Nourishing and regenerating
· Organically grown Aloe barbadensis miller plants (67%)
71536
Cosmetic products
Other
other Cosmetic products

Description

: We have two series: Green House & Tahiti
71535
Cosmetic products
Other
Make up

Description

: This is a 100% Natural Cleansing Gel for stubborn make up.
71534
Cosmetic products
Other
Body care

Description

: We have 100% Natural Body Shower and Color-save Shampoo
71433
Cosmetic products
Soil Association Certification Ltd
Body care

Description

: Eden Organic Care supplies 100% pure, 100% natural, certified organic oils which are known for their anti-aging effects for skin and are also very beneficial for hair. Our products are certified 100% organic by the Soil Association under the COSMOS guidelines which are the newest, and highest, European standards for the certification of organic products and we are one of the first beauty companies in the UK to obtain such certification.

We meet the growing trend for certified organic beauty products by providing luxurious products made with the best possible raw materials manufactured in a environmentally friendly manner.

Our products launched at the Organic and Natural Beauty Show in London in June (www.naturalbeautyshow.com) and we are now stocked in England, France and Poland. We are now looking to expand our markets.

Our full range currently consists of:

i) Argan Oil;
ii) Avocado Oil;
iii) Jojoba Oil; and
iv) Rosehip Oil.
71324
Cosmetic products
Soil Association Certification Ltd
other Cosmetic products

Description

: At Shangri La Organics, we believe that nature and man exist to nurture one another. We offer skin and body care products containing nothing less than the best natural ingredients to rejuvenate your skin and soothe your mind. As we strive to bring the very best of nature's nurturing essence to your home, we also adhere to the strictest standards to ensure that nature is protected and nurtured in return.

Certified Organic with The British Soil Association and Cruelty Free with Cruelty Free International / The BUAV.

Shangri La Organics produces a luxury range of Certified Organic Skincare products contained in Chic Vintage inspired pink etched glass jars.

- No SLS/SLES PARABENS.
- No Artificial Colours or Fragrances.
- NOT tested on Animals registered with Cruelty Free International / The BUAV.
- Dermatologically tested.
- Made with Certified Organic Ingredients of Vegetable Origin only.
- Scented only with natural Certified Organic Essential oils.
71249
Cosmetic products
Ecocert
other Cosmetic products

Description

: Soin quotidien du visage et du cou, JEUNESSE revitalise les peaux matures ou fatiguées, grâce à la synergie d'huile essentielle d'Ylang-Ylang, tonique cellulaire et séborégulatrice, et des huiles végétales bio de Rose Musquée et de Jojoba, régénérantes et anti-oxydantes.

rose musquéejojobaUSURI a sélectionné l'huile de Jojoba pour sa texture légère et pénétrante : elle ne laisse pas de film gras à la surface de la peau.
La concentration en actifs anti-âge de l'huile de Rose Musquée en fait l'une des plus utilisées dans les soins pour peaux matures.

Résultat : la peau est plus lisse, souple, radieuse et elle se défend mieux contre les agressions extérieures et les signes du temps.

100% du total des ingrédients sont d'origine naturelle
97,50% du total des ingrédients sont issus de l'agriculture biologique

INCI : Rosa Rubiginosa seed oil*, Simmondsia CHINENSIS seed oil*, Cananga odorata flower oil, Isoeugenol, Benzyl salicylate, Geraniol, Farnesol, Linalool, Benzyl benzoate ( * Ingrédients issus de l'agriculture biologique )

Contenance : 50 ml

La gamme de soins USURI est certifiée Cosmétique Ecologique et Biologique par ECOCERT et labellisée COSMEBIO. Ce référentiel impose un pourcentage minimum de 10% d'ingrédients bio et de 95% d'ingrédients d'origine naturelle dans chaque formule. Les produits USURI sont formulés bien au-delà de ces minima : plus de 96% d'ingrédients bio, et 100% d'ingrédients d'origine naturelle.
71165
Cosmetic products
Bioagricert (bac)
Body care

Description

: We have had an almost fixed idea for a long time, to conjugate among them the pictorial, architectonic and literary beauty, Tuscany with the world of artisan production and not which in this region more than in others has been capable to draw from the enormous artistic patrimony left as heritage from our fathers.
The way the Tuscan firms produce goods is still unique today in the world productive panorama where everything is globalization. The style, the refinement, the love with which every phase of the manufactured article production is carried out are born from the maniacal research for details and final touches that each operator of the most different goods sectors has got in his DNA.
From this idea is born in 2002 our company "Tuscanyidea", a Tuscan enterprise in Italy that produces and commercializes fine natural and organic cosmetics products for personal use, gifts, as well as decorative accessories for the home.

In 2008 is born Prima Spremitura of Idea Toscana, it's the first line of certified-organic cosmetics that respects the environment, land and health to use Organic Tuscan Extra- Virgin Olive Oil "IGP" - Protected Geographical Indication, having gained authorization from the Consortium for Safeguarding Tuscan IGP Extra Virgin Olive Oil, (Consorzio per la tutela dell'olio extra vergine di oliva Toscano "IGP"), to change its typical use; from an exclusively food raw material into a cosmetic one.

In October 2012 we have started to produce the new Face Care line Prima Spremitura Bio, certified with ORGANIC COSMETICS by NATRUE

Our company philosophy is the one to combine the tradition of the high productive quality with the new cosmetic technologies using principally the excellent Organic Tuscan Extra Virgin Olive Oil "IGP". For this reason our products reflects the Tuscan tradition of the past combining the tendency to go to the progress and to the modernity. Our company philosophy is therefore the one to produce high quality products as much as possible from natural origin according to the current customer's request who takes care of the proper health and well-being choosing products with natural, organic and certified formulations!
Summing up we specify that our products are based on the following principles: - High quality,
- Beautiful packaging
- All our products are totally made in Italy
- Competitive prices



PRIMA SPREMITURA BODY CARE LINE DOESN'T CONTAIN:
- SLS/SLES Parabens Silicon
- Isothiazolinons Artificial Colours Fragrances
- NOT tested on Animals
- Dermatologically tested
- Microbiologically tested
- Made with Detergents of only Vegetable Origin
- Scented only with natural Essential Oils
- With Organic Tuscan Extra Virgin Olive Oil "IGP"

Therefore the products don't contain any artificial colours but we have added at the formulation only raw materials/colouring tones of natural origin.
70767
Cosmetic products
Other
other Cosmetic products

Description

: protects the skin from premature aging
and ultraviolet irradiation
rejuvenates and regenerates
battles cellulite and stretch marks
increases microcirculation
strengthens and improves the elasticity and strength of hair
retains lipid layer of the skin
improves the condition of the cells of the dermis, stimulates renewal
70766
Cosmetic products
Kez
Body care

Description

: Dear Madam,Sir,
We are company locetd in Prague ( Czech Republic) we are making Natural cometic for hear,body,face and nail, also shampoon and soap from Argan oil. we are in Europian market and we hope to be on anothers market and countrys.we have all Europian certificates. Please if its interested for you , contact us.
Best Regards
Ali Mousavi
General Manager
71136
Cosmetic products
Other
Body care

Description

: Egyptian loofahs are considered the best in the world. Ideal for exfoliating and rejuvenating the skin leaving it clean, soft and glowing. Helps prevent cellulite. Stimulates circulatory system.

The Egyptian loofah, a vegetable plant, dries quickly after use preventing bacterial build-up. It is superior to any other type of loofah having thick fibres and hardy texture. Being a plant it has a slight smell which disappears completely once used with soap and water in the bath/shower. It might have a few number of seeds inside which may drop out. It is flat, but once soaked in water the fibres expand and become flexible and reasonably soft, yet strong enough to clean the skin and feel comfortable. Excellent for male and female.
70712
Cosmetic products
Other
Body care

Description

: Nous fabriquons une gamme de cosmétiques bio depuis 1977 pour les professionnels.
Nous cherchons des distributeurs en France et à l'export pour vendre cette gamme aux consommateurs particuliers.
Merci de nous contacter au 05 65 21 03 61.