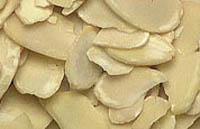 Find sellers of organic Raw materials & supplements
The Greentrade Directory
Click on the offer number to view the company's information.
To obtain the company's e-mail addresses you need to subscribe our services or please contact us at Tel.: +33 1 47 50 02 73
Fax : 33 1 47 50 28 67
Offer N°
Category
Certification
Product
27354
Raw materials & supplements
Oregon Tilth Certified Organic
Other raw materials & supplements

Description

: Orgenetics is Manufacturer and Distributors of USDA and EU Certified Organic (NOP) ingredients. We supply very high quality of Certified organic extract is pure and very concentrated and accepted by many leading supplements and personal care industries.

We can offer Following Certified organic Products:

ORGEN-C (Organic Amla Extract 50% Natural Vitamin C)
Organic Aloe Vera Extract 100:1 and 20:1,
ORGANIC Andrographis Extract,
Organic Curcumin Extract 95% AND Powder,
Organic Green Tea Extract,
Organic Holy Basil Extract & Powder
Gymnema Sylvester Extract and Powder,
Organic Citrus/Lemon Extract,
Organic Guggul whole & Extract,
Organic Guava fruit Powder & Extract,
Organic Mango Fruit powder and Extract
Organic Morinda Extract,
Organic Piper Longum,
Organic Pomegranate Extract and Juice powder
Organic Rosemary Extract,
Organic Stevia Extract for various strengths.

We also do customs manufacturing for verities of customer's requirements.
54480
Raw materials & supplements
Quality Assurance International (qai)
Other raw materials & supplements

Description

: Extracted from 100% Organic Blue Weber Agave. Agave, known throughout the world as the source of Tequila and naturally low-glycemic index sweeteners is also a source for Inulin. Inulin is a "Super Fiber" that has a neutral, clean flavor and a multitude of functional and nutritional properties which may be used to formulate innovative, healthy foods for today's consumers.

Powdered and Liquid forms

Prebiotic and Bifidus promotor
Aids in all food products
Neutral, clean flavor
Improves texture and mouth-feel of low-fat foods
Enhances calcium absorption
Reduces caloric content in foodstuffs
Can be incorporated into low glycemic food for sustained energy release
Promotes weight loss
Applications:

Baked Goods
Dairy Products
Confectionery
Beverages
Powder Blends and Supplements
45998
Raw materials & supplements
Other
Raw materials for cosmetics

Description

: La Floresta Ltd., can provide you with rosehip oil (refined, pressed in cold and organic pressed in cold)and Snail Secretion Filtrate or cryptosina.
caracoleslafloresta@gmail.com
53650
Raw materials & supplements
Consorzio Per Il Controllo Dei Prodotti Biologici
Other raw materials & supplements

Description

: The firm was founded in 1947. At first fermenting apples and pears from local farms in order to produce ethylic alcohol.

Since 1990s the production has changed with the introduction of wheat as the only raw material used to distil. Most of the transformed wheat is locally produced and it is our great care to find the best quality of wheat and then to mill it in our plant.

By the transformation of wheat we were soon able to produce not just ethylic alcohol but new products like vital gluten, starch and bran, borlands and distiller as secondary products.

We always pay attention to improve our products: all stages, from the choice of raw material to the transformation technology, must satisfy standards required from our clients and our quality assurance service.

We also make an organic branch of products that involves a constantly control from the Italian specialized authority for organic products: Consorzio per il Controllo dei Prodotti Biologici Soc. Coop. Furthermore we guarantee for all our organic products and we can provide the Kosher certificate on demand of our clients.
53443
Raw materials & supplements
Other
Other raw materials & supplements

Description

: Process: Pieces of fresh & selected organic pineapple, mango & papaya are canned together in pineapple juice to make a natural tropical fruit cocktail (salad)
53183
Raw materials & supplements
Ecocert
Raw materials for cosmetics

Description

: We offer Organic pomegranate exfoliating powder (min. order 10 kg)
3 granulometries : 2000 for strong exfoliation (body),
1000 for mild exfoliation (face and body)
500 for mild and soft exfoliation (face)
52701
Raw materials & supplements
Soil Association Certification Ltd
Flavoring additives, coloring agents, gelling agen

Description

: Synergy is a leading manufacturer and supplier of added-value ingredients that help make great tasting food and beverages, with a simple vision: leading the way in taste.


With four centres of technical expertise, the company brings together flavourists, food scientists and technologists, chefs, applications specialists and international marketeers to develop quality taste solutions in:

· Bakery

· Soft and alcoholic beverages

· Confectionery

· Dairy, non-dairy and desserts

· Nutritional products

· Ready meals, soups and sauces

· Seasonings, snack seasonings, coatings and savoury pastries


Its Vanlab branded vanilla creations include authentic natural and organic extracts sourced directly from traditional and emerging vanilla growing regions such as Madagascar, Papua New Guinea and India.


With a comprehensive understanding of market trends and manufacturing requirements, Synergy offers a tailored service for natural / suitable-for-organic flavourings, salt, fat and sugar reduction. Synergy delivers time and cost savings through its complete solutions, including flavourings, seasonings and blends, Premium Cuisine Pastes, Saporesse yeast extracts and Dairy Ingredients, all available from a single source.


Synergy is part of Irish dairy co-operative and whey protein supplier Carbery, which supports the company's dairy expertise, as well as its flavour masking capability for fortified foods and beverages.
52703
Raw materials & supplements
Soil Association Certification Ltd
Vanilla

Description

: Synergy\'s Vanlab vanilla portfolio provides over a century of vanilla expertise. We offer signature flavourings and organic and Fair Trade extracts.

By artistically blending various extracts, we provide you with a customised vanilla flavour, targeted to meet your specific taste and application needs.

Vanilla inspiration
As a global company, we garner our vanilla inspiration from around the world, incorporating 21st century technology with old fashioned artistry.

Dedication
From hand pollination to final curing, vanilla is one of the only botanicals on earth that requires delicate handling at every step in the harvesting process.

Madagascar accounts for the majority of the world\'s production of vanilla beans, with the remainder coming from Indonesia, Papua New Guinea, Mexico, Tahiti, Uganda and India.
52618
Raw materials & supplements
Bioagricert (bac)
Other raw materials & supplements

Description

: AMB'S "Core" Business is the Production of Natural Extracts from Aloe Vera "Inner Pulp" to be Supplied to Companies dedicated to the production of Healthy and Natural products such as:

Beverages
Health Supplements
Personal Care and Cosmetics
OTC Products.
51496
Raw materials & supplements
Ecocert
Raw materials for cosmetics

Description

: Essential Oil from Helichrysum italicum
(Immortele)
51494
Raw materials & supplements
Qualite France
Raw materials for cosmetics

Description

: Argan Oil
40948
Raw materials & supplements
Ecocert
Vanilla

Description

: Cobra Vanilla
Is made up of the finest mature vanilla beans sourced from around the world. Careful blending of varieties like Tahitensis and Planifolia guarantees an extract of exquisite and fragrant character.

Macaque Vanilla
DEEP. CHOCOLATY, SWEET AND CREAMY
Macaque Vanilla ™ is a variety of Vanilla Planifolia that is grown in Indonesia. Working with only a select group of local farmer and growers on location who understand quality- enables Tripper to deliver the distinctive Macaque Vanilla ™ as an organically grown product under the Organic Certification.
51453
Raw materials & supplements
Lacon
Raw materials for cosmetics

Description

: Organic certified carbon dioxide extracts:

- New active ingredients for cosmetics and skin care
- New fragrances for perfumery
51202
Raw materials & supplements
Other
Other raw materials & supplements

Description

: Angelica Oil
Description:
Angelica Oil is extracted from the roots of Angelica sinensis by supercritical CO2 extraction. It's Clear, brown oily liquid, characteristic Odor.
Active constituents:
Ligustilide, n-Butylidenphthalide, Cnidilide, Butylidens phthalide, angelica Ketone, Angelicide, Ferulic acid.
Actions:
1.Nourish blood, Promote the circulation of blood
2.Regulate menstruation, Stop pain
3.Moisten the intestine to loosen the bowels
4.Dual regulatory function on uterus
5.Lower blood pressure,expand blood vessels,increase blood flow and prevent arteriosclerosis
6.Protect the liver
7.Alleviate water retention
8.Resist inflammation
51200
Raw materials & supplements
Other
Raw materials for cosmetics

Description

: Seabuckthorn Fruit Seed Oil
Description:
Seabuckthorn oil is extracted from the fruits or seeds of Hippophae rhamnoides L. by SFE-CO2.
Active constituents:
Unsaturated fatty acid, Carotene, Carotenoid, Vitamin E and SOD.
Actions:
1.Enhances immune function.
2.Protects cardiovascular system.
3.Enhances energy levels, resisting tiredness, swelling sinew.
4.Anti-cancer and anti-tumor.
5.Anti-inflammation and engender flesh, anti-senility.
6.Eliminates oxygen free radicals, prevents senescence.