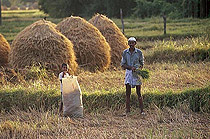 Find sellers of organic
The Greentrade Directory
Click on the offer number to view the company's information.
To obtain the company's e-mail addresses you need to subscribe our services or please contact us at Tel.: +33 1 47 50 02 73
Fax : 33 1 47 50 28 67
Offer N°
Category
Certification
Product
74798
Cereals & derived products
Other
Cereals (wheat, corn, barley, spelt wheat)

Description

: Dried wheat grains are used to produce wheat flour. Our organic wheat flour is made from organically grown wheat grains. The flour is produced in the ''gharats'' which are the traditional watermills of Himalayan region.

Technical Details
Botanical Name - Triticum Astivum

Locally Known As - Gayhoon

Varieties - VI-616, 804, 802, 829, 738, 421,PBW-154, 343, 175, 373, HD-2687, RR-21, LOK-1 UP-226, UP-2338

Nutritional Benefits - Protein content of 6% to 7%

Certifications - All our organic products meet the USDA and European Union guidelines. Please contact us for more details

Availability - Available for both bulk and small orders. Free samples for test and quality check available.

Price For Indian Consumers Rupees 35/kg. Minimum Order 3 Kg.
74713
Medicinal & aromatic plants
Inac
Medicinal plants

Description

: Producer of Lemon verbana and Peppermint
74689
Cereals & derived products
Other
Oilseeds (rape, sunflower, soy, sesame, peas, bean

Description

: Soybeans are an important global crop, providing oil and protein. The bulk of the crop is solvent-extracted for vegetable oil and then defatted soy meal is used for animal feed. A small proportion of the crop is consumed directly by humans. Soybean products do appear in a large variety of processed foods. The oil and protein content together account for about 60% of dry soybeans by weight; protein at 40% and oil at 20%. The remainder consists of 35% carbohydrate and about 5% ash. Soybean cultivars comprise approximately 8% seed coat or hull, 90% cotyledons and 2% hypocotyl axis or germ. The majority of soy protein is a relatively heat-stable storage protein. This heat stability enables soy food products requiring high temperature cooking, such as tofu, soymilk and textured vegetable protein (soy flour) to be made.
Organic Soybeans
74640
Delicatessen products
Icea Instituto Mediterraneo Di Certificazione
Fresh pasta, ravioli

Description

: Organic Fresh Egg Ravioli stuffed with Ricotta and Spinach or other.
Availables more items: tagliatelle, spaghetti, gnocchi, lasagne, penne, fusilli, maccheroni, tortelloni
Shelf life 80 days
74544
Dietetic & health foods
Other
Food supplements

Description

: Harina de : Sesamo, Garbanzo, Chia, Quinoa, Amaranto

Aceite de : Sesamo, Chia, Almendra amazonica, Cusi
74542
Cosmetic products
Other
Body care

Description

: Jabones naturales de Aceite de Cusi y Almendra Amazonica
100% naturales
100% vegetales

Linea Hipoalergenica:
* Neutro
* Con Annatto
* Con Chocolate organico
* Con Cafe Organico
* Con Hojas de Menta
* Infantiles en suave toalla en forma de animalitos

Faciales
* Anti Acne
* Anti Manchas
* Anti Edad
* Piel Normal y Sensible

Jabon para mecanicos
74541
Medicinal & aromatic plants
Other
Medicinal plants

Description

: Cascara y Pepas de Achachairu liofilizadas. Ricas en 7-epiculsianona Supresora natural del Hambre u Antibiotico Natural contra las caries.
74540
Fruit & vegetables
Other
Dehydrated fruit or vegetables

Description

: Lyophilzed Achachairu
Lyophilized Banana
Lyophilized Pineapple
Lyophilized Mango
Lyophilized Apple
Lyophilized Papaya
Lyophilized Asai
Lyophilized Camu Camu
Lyophilized Noni
Lyophilized Maca
Lyophilized Moringa
74539
Grocery products
Other
Baby foods

Description

:
Papillas con Quinoa y Amaranto bajo en Alergenos.
Unidades de 125 gr

VARIEDADES:
Código
AAAMz Arroz, arveja, amaranto, manzana
VPCQ Vainita, papaya, camote, quinua
AZQ Arveja, zanahoria, quinua
ZZQ Zapallo, zanahoria, quinua
PA Papaya, Amaranto
BNQ Banano, quinua
MZA Manzana, Amaranto
MGQ Mango, quinua

70 000 Unidades/mes
74538
Commodities
Other
Cocoa, chocolate

Description

: Cacao Nibs SILVESTRES

10 Toneladas
74537
Oils for cooking & dressing
Other
Other oils for cooking & dressing

Description

: Aceite de Chia 100% puro

Convencional y certificacion Organica
74536
Oils for cooking & dressing
Other
Sesame

Description

:
Aceite de Sésamo extra Virgen, no tostado, 100% puro
Capacidad 20 000 Litros mes.
Precio 11.28 US$/Litro FOB Arica Chile en Tambores de 220 Litros.
Capacidad 20 000 Litros mes
74535
Oils for cooking & dressing
Bolicert
Almond

Description

: Castana de la Amazonia, beneficiada, pelada, organica. Calidades de exportacion: Large, Midget, Tiny, Chiped, Broken

Empacada al vacio en Bolsas trilaminadas y cajas de 20 Kg.
74534
Seeds
Other
Bulk seeds

Description

: producing Sesame seed (5 - 10 tones/year).
74503
Cereals & derived products
Other
Cereals (wheat, corn, barley, spelt wheat)

Description

: Amaranth is a highly important food for people who are allergic to gluten as it is 100% gluten free. Amaranth is actually not a true cereal grain but a seed of an annual plant which related to spinach. The green part of amaranth is eaten as vegetable and the seeds are utilized as grains. The seeds of amaranth are a boon for those allergic to grains.

The high nutrional values of Amaranth have been noted even by the United Nations Food And Agriculture Organization and it has been observed that wherever amaranth is consumed there is no problem of malnutritions.