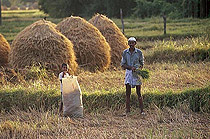 Find sellers of organic
The Greentrade Directory
Click on the offer number to view the company's information.
To obtain the company's e-mail addresses you need to subscribe our services or please contact us at Tel.: +33 1 47 50 02 73
Fax : 33 1 47 50 28 67
Offer N°
Category
Certification
Product
60471
Raw materials & supplements
Other
Raw materials for cosmetics

Description

: We offer more than 40 kinds of essential oils and floral water Bulgarian origin.
"Rose oil is one of national treasures of Bulgaria. Persia is considered to be the first place where rose oil was extracted many centuries ago, now Bulgaria is a leading producer with 70% of rose oil in the world. Our rose is called Rosa Damascena and was brought here from the Ottoman Empire in the XVI century. It\'s been grown in the Rose Valley (near Kazanlak, south of the Balkan) since the middle of the XIX c. Rosa damascena blooms in the end of May. The traditional way of collecting the petals is by hand. They are gathered in baskets and as soon as a basket is full other workers prepare them for transportation in sacks. The sacks are about 25 kg each and are loaded on horse carriages or donkeys. It\'s important to quickly transport them to the distilleries because the oil begins to evaporate. In the beginning of XX c. rose oil was distilled on-site in copper stills heated by wood fire. For one still 15 kg of petals and 60 l pure water are needed. During distillation the water absorbs a lot of oil and it\'s re-distilled to extract additional 75% of the produce. One kilogram of rose oil is extracted from 3000 to sometimes 6000 kg of blossoms (depending on the quality of the harvest)! Bulgarian rose oil is believed to be the best in the world. It has no competition as a raw material for perfumes like \"Nina Ricci\", \"Chanel\", \"Christian Dior\", \"Kenzo\", etc."
60530
Cereals & derived products
Quality Assurance International (qai)
Cereals (wheat, corn, barley, spelt wheat)

Description

: organic hard red winter wheat grown on the high plains of western kansas
60525
Medicinal & aromatic plants
Ecocert
Aromatic plants

Description

: Plantes Aromatiques
Plantes Mdicinales
60522
Cereals & derived products
Other
Oilseeds (rape, sunflower, soy, sesame, peas, bean

Description

: negoce oléagineux et protéagineux
60521
Cereals & derived products
Qualite France
Cereals (wheat, corn, barley, spelt wheat)

Description

: Négoce de céréales
60520
Products for organic farming
Other
Fertilizers

Description

: Plantex Biozyme is a mixture of plant enzymes, minerals & nutrients combined with chitosan, live nitro fixing bacteria, nematode controlling fungi and several live beneficial and effective micro-organisms to continuously produce varities of enzymes, hormones, vitamins, natural biological process in powder form.

Organic
Organic Compost Activator
Wastewater Treatment Applicator
- Pond water culture
- Treatment applicator
Feed Additive
60519
Cosmetic products
Other
Body care

Description

: Regular use of this soap effectively treasts skin fungal infections, removes body odor while it moistures skin, lightens dark spots and freckles and evens out skin discoloration and other skin blemishes safely and naturally. Leaves skin clearer, whiter, healthier and odor free.

Rich in Vitamins A, B, C and E, pluc natural gluthatione coming from fruits and herbs.

Plantex Green Organic Bath Soap has Germicidal Properties, it is Skin Lightener and has a Moisturizer. Plantex Green Organic Bath Soap is an Organic – Medicated Herbal Soap.

It is A special blend of nature\'s organic herbs, plants & fruits to create this exceptionally refreshing and cleansing soap. The powerful components of the soap is effective to treat skin fungal infections, remove body odor, while at the same time gradually moisturizes skin & lightens the skin safely and naturally. Leaves the skin clearer, whiter, healthier and odor free.

Plantex Green Bath Soap is rich in Vit. E plus natural gluthatione that is coming from fruits and herbs.
SAFE FOR EVERYDAY USE.
60518
Cleaning & hygiene in a sustainable way
Other
Professional cleaning & hygiene

Description

: The flagship product, "Plantex All-In-One Solution", is an all natural plant extract concentrate which exhibits powerful bactericidal, fungicidal, virucidal, and larvacidal action. As such, it is deal for disinfecting and eliminating odor in places where human and animal activities are very common. It has been rapidly and widely patronized for household, institutional, commercial, industrial and agricultural applications.

100% Biodegradable

Organic
Odor Eliminator and Disinfectant
Grease Cutter/Digester
Multipurpose Cleaner
Waste Water Treatment Solution
Compost Activator/Soil Enhancer
60501
Cereals & derived products
Biokontroll Hungaria Közhasnu Tarsasag
Rice, buck wheat, oats, rye, various

Description

: Organic oats (grain/blanched grain/flakes)
Organic water oats (wild rice).
60500
Cereals & derived products
Biokontroll Hungaria Közhasnu Tarsasag
Flour

Description

: Organic flour and meal:

Wheat (white/whole/white meal)
Spelt wheat (white/whole/Graham/white meal/whole meal) Rye.
60499
Cereals & derived products
Biokontroll Hungaria Közhasnu Tarsasag
Cereals (wheat, corn, barley, spelt wheat)

Description

: Organic wheat, corn, barley, spelt wheat and millet (grain, blanched grain and flakes).
Origin: Hungary
Incoterms: EXW Budapest
60449
Products for organic farming
Other
Other products for organic farming

Description

: We supply a Mineral, that is Natural and 100% Organic product!

Please find below a brief list of the Agricultural benefits provided by the use of the geo-minerals product.
This -mineral reduces fertiliser costs by up to 50% and is typically applied at 3.7 ton/hectare (370grams/m2)this mineral creates more vigorous growth in Grasses, Plants and all types of Crops
this mineral organically re-mineralises and is retained in the soil for up to 5 years
this mineral naturally self medicates soil with the correct nutrition
this minerals assist's the replenishment of the microbial and earthworm populations to pre toxin levels, creating aeration, nitrogen fixation, humus building, and water retention, whilst unlocking phosphate release
this mineral feed microbes and earthworms which breakdown the minerals and turn them into protoplasm, which increases the sugar levels in Grasses, Plants and Crops
this mineral has a unique element Silicon (sol) which is very important in Phosphate locked soils. As Silicon releases phosphates by a replacement reaction in the soil
this mineral regulates and balances soil that are high in toxin\'s i.e. aluminium, strontium etc. or high in particular minerals i.e. copper, magnesium etc.
this mineral regenerates soil structure back to pre-toxin level\'s resulting in much richer and fertile soil structure
this mineral increases plants natural defences by raising their resistant to drought and disease and makes them less dependent on pesticides.
this mineral is not water-soluble resulting in no losses through leaching or soil solutions, it is broken down naturally through microbial activity and turned into protoplasm feed.
this mineral is a Non Hazardous Natural Product


We have the following documents.

Grass Silage Reports
Organic Product Certification
FBA Analysis report
Queens University Analysis report
Benefits of silicon in soil
Benefits of boron in soil



please contact us for trade and other service enquiries at the above mail id, or call us on the following number:

+918124153832

contact person: V.Chandrasekaran Iyer
58097
Drinks
Other
Non-alcoholic beverages (water, fruit, vegetable juice)

Description

: Organic juices incl. pomegranate, bilberry, blackberry.
It is 100 % Not from concentrate juice. It does not contain added sugar, artificial colourings, preservatives and flavour additives.
60462
Herbs, spices & condiments
Other
Spices, peppers

Description

: we sell organic herbs spices oils
60456
Cosmetic products
Ecocert
Body care

Description

: Jabón hecho a mano con aceite de oliva virgen extra ecológico y aceites esenciales cítricos. Proceso en frío.