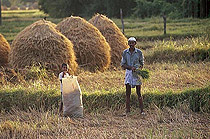 Find sellers of organic
The Greentrade Directory
Click on the offer number to view the company's information.
To obtain the company's e-mail addresses you need to subscribe our services or please contact us at Tel.: +33 1 47 50 02 73
Fax : 33 1 47 50 28 67
Offer N°
Category
Certification
Product
73241
Medicinal & aromatic plants
Imo
Other medicinal & aromatic plants

Description

: We are producers and processors of major organic medicinal and aromatic herbs. We have more than 1000 acres of farms were we grow medicinal herbs and plants.

- We dry them in our state-of-art facility, sterilize, powder (large granules) and vacuum pack in food grade bags

- In addition we provide quality certificate (from NABL accredited Laboratory) for each batch that we process.

- We completely guarantee all the products that we process for its quality and hygienicity
73285
Herbs, spices & condiments
Other
Other herbs, spices & condiments

Description

: Certain spices like large cardamom, ginger that are native to certain areas of hills and have unique flavour and essential oils are grown organically. They are quite in demand esp in areas with extremely low temperatures.
73283
Fruit & vegetables
Other
Fresh fruit

Description

: We procure fresh fruits and vegetables from the growers who practice organic farming and at present supplying the fresh produce to city dwellers.
73131
Oils for cooking & dressing
Ecocert
Palm

Description

: Unrefined red palm oil
RBD palm oil
Palm Shortening
Palm oil stearin
Palm oil olein
Palm Kernel Oil
73129
Bread, confectionery & chocolate
Ecocert
Bread, bakery products

Description

: Palm stearin and shortening for baking fat
Palm Kernel oil for desserts and confections
73130
Oils for cooking & dressing
Ecocert
Margarine, other oils

Description

: Custom formulation for organic palm oil based margarine and spreads
73234
Drinks
Fachverein Fur Oko-kontrolle
Other drinks

Description

: 100% organic aronia berry juice (not from concentrate) bottled directly after pressing. Pure aronia juice completely free from all additives such as preservatives, flavourings or colourings. Its organic label warrants that only carefully selected premium raw materials are used and gently processed to arrive at this high quality product.
73221
Products for organic farming
Other
Fertilizers

Description

: Natures Way Agri Solution is a group of farmers who practice organic farming for the promotion and development of organic food, & help the farmers to get quality production ,Crop Rotation, Green Manuring, Farm yard manuring, Vermicompost, Biological(Bio-Fertilizers) in puts such as herbal growth promoters and highly selective seeds varieties to suit different agro climate in India. Farms idea behind the principal of organic products is not only monetary benefits but also social cause to produce healthy nutritious food by encouraging bio-diversity, energy conservation, minimization of waste & prevention of pollution, which is very vital to healthy living & healthy food.
73211
Medicinal & aromatic plants
Instituto Per La Certificazione Etica E Ambientale
Aromatic plants

Description

: We have more than 19 years experience in American and Europian market by exporting botanical herbs, medicinal and aromatic plants, spices processed and traded in different ranges.

We are handling around 189 botanical items, like herbs, leaves, flowers, fruits, roots.

Ten are the main botanical, fructus and herbs which we trade; Sage, savory, melissae, juniper berries, verbascum, thymus, althea, crataegi cum folia and thymus serpylli.

Organic certification
73212
Medicinal & aromatic plants
Instituto Per La Certificazione Etica E Ambientale
Medicinal plants

Description

: these are 100% pure natural and collected from the ecological area inside of Albania.
73136
Commodities
Control Union
Tea

Description

: We export a range of delicious organic teas including green teas, black teas, white and herbal teas, as well as a selection of scrumptious fruit infusions. They are all great tasting and wholesome.
72595
Fruit & vegetables
Icea Instituto Mediterraneo Di Certificazione
Fresh fruit

Description

: "Sahel Fruits" product in eight regions in Tunisia: Beja, Nabeul, Bizert, Sousse, Mahdia, Monastir, Kairouan and Gabes.

It has 21 farms with 5 vegetable growing
and 16 in arboriculture.

Among the products that we export are cited:

dates
oranges
clementines
figs
Prickly
grenades
Peaches and Nectarines
melons
watermelons
apples
pears
grapes
plums
vegetables
EXTRA VIRGIN olive oil
We produce other vegetables due to a contract and demand for our customers while choosing the period of production and export, which is generally the peak period of production in Europe such as fennel, eggplant, carrot ...
37610
Textile
Inac
Clothes

Description

: We are manufactured on organic/Bio Clothe's and home textile from Turkey.
Please contact for more datays on mesut@ergoteks.com
37611
Textile
Inac
other Textile

Description

: We are Turkish manufactured from different Clothe's on Organic / bio.
Please contact for more detays.
mesut@ergoteks.com
71720
Herbs, spices & condiments
Dio Certification And Inspection Organisation For Biological Production Methods
Other herbs, spices & condiments

Description

: Highly aromatic is used in traditional Mediterranean cuisine, complementing a wide variety of foods. When burnt, gives off a mustard-like smell which can be used to flavor foods while barbecuing. As a medicinal plant, is high in iron, calcium and vitamin B6 and also contains antioxidant and various acids useful in preventing or treating cancers, strokes and Alzheimer's disease. It has a very old reputation for improving memory and is the main ingredient in various formulas against aging and hair loss.