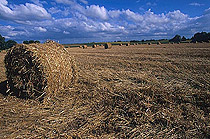 Buy organic
Offers to sell
To obtain the company's identification, click on the offer number.
Offer N°
Category
Certification
Origin
Product
Validity
Date offer
71182
Cosmetic products
Other
Italy
other Cosmetic products
2017-03-10
2015-04-14

Description

: PRIMA SPREMITURA BODY CARE LINE DOESN'T CONTAIN:
- SLS/SLES Parabens Silicon
- Isothiazolinons Artificial Colours Fragrances
- NOT tested on Animals
- Dermatologically tested
- Microbiologically tested
- Made with Detergents of only Vegetable Origin
- Scented only with natural Essential Oils
- With Organic Tuscan Extra Virgin Olive Oil "IGP"

Therefore the products don't contain any artificial colours but we have added at the formulation only raw materials/colouring tones of natural origin.
71257
Commodities
Ecocert
India
Sugar
2017-02-20
2015-04-14

Description

: Organic sugar

Indian Origin. Qualities - white / extra-light / golden and demerara
71258
Fruit & vegetables
Ecocert
India
Exotic fruit and vegetables
2017-10-01
2015-04-14

Description

: Pure Diets India Limited with a modest beginning in 2006 is now a global company with overseas operations spanning from USA to Europe. Started with the sole motive of providing healthy food products to customers all-round the globe, therein began our research on Organic Standards and Organic farming.


Mango Puree
Our puree is derived from fully ripened delicious alphanso mangoes produced in Dhadwad , Karnataka. It is processed in the most hygienic conditions and packed as Aseptic Organic Puree in 216 kg plastic drums.
81120
Fruit & vegetables
Other
Poland
Fresh fruit
2017-01-05
2015-04-14

Description

: we grow organic blackcurrant berries , raspberry and apples in Poland .EVERYTHING IS 100% ORGANIC
we are reliable and very honesty in our
bussines if have undastand with us we can go long term bussines purpes we can supply
good quality and very competitive price.we flexcible on buyer requirement so you can
express your self what ever, our main products fruits
These berries and fruits are very large and suitable for the production of dried fruit, juice or production of pharmaceuticals.
The fruits start to grow in June
the Raspberries :Specifications: whole, crumbles, puree, whole + crumbles Certificate: QS Can
1) Color: natural color of raspberry
2)Flavor/odor: typical raspberry natural flavor, free from foreign flavor and odor
3)Texture: uniformly tender and fresh Brix: 9.0 to 10.0
4)Storage temperature: storage temperature shall be at no time exceeding: -18°c
5)Package: 1 x 10kg/carton, PE bag or customized
6) Product season: middle of August to early November

Each of the fruits is hand picked everything is ecological and fresh- It's a farm
80944
Medicinal & aromatic plants
Other
Iran
Other medicinal & aromatic plants
2018-12-10
2015-04-08

Description

: High Quality Medicinal Herbs

Organic Medicinal Herbs
80939
Medicinal & aromatic plants
Ecocert
Algeria
Other medicinal & aromatic plants
2018-12-10
2015-04-08

Description

: Nous sommes le leader dans la production des huiles essentielles certifiées bio et cherchons des acheteurs potentiels
71232
Dietetic & health foods
Other
Denmark
Other dietetic & health foods
2017-12-12
2015-04-08

Description

: Vitality Source is a Danish / Scandinavian importer of organic and biodynamic health food products.

Our primary market area is the Danish market but we are expanding fast on the Swedish and Norwegian markets at the moment.

Our main customers are organic health stores and online health shops.

We are Scandinavian distributors of the Biobim babyfood products and we also distribute organic coconut water in Norway and Sweden.
71175
Oils for cooking & dressing
Sativa, Desenvolvimento Rural Lda
Portugal
Olive
2017-03-10
2015-04-08

Description

: Organic Olive Oil PDO - Acushla:
- Bottle 250ml - Box of 12 units
- Can 500ml - Box of 24 units
- Bag in a Box 5L - Box of 4 units

The olive oil Acushla presents a yellowish-green color, smell and fruity aromas with notes of fresh grass, green spike and almond, enveloped by the feeling bitter and spicy, with its long and persistent end.

Year:2012
Processing type: First Cold Crushing
Olive Varieties:Cobrançosa, Cordovil, Madural, Negrinha, Verdeal
Origin: Alto Douro - Vila Flor, Trás-os-Montes - Portugal
Cultivation type: Organic
Classification:Protected Designation of Origin Beira Interior Region
Flavor & Fragance: Olive oil greenish yellow color, smell and taste fruity and spicy. Presents an end of mouth elegant and persistent
Validity: 2 years
Acidity level (% oleic acid < 0.8 ): 0.1%
Peroxides index (mEq O2/kg) Max 20 : 3 meq O2/Kg
60923
Cosmetic products
Other
Italy
Body care
2017-03-27
2015-04-08

Description

: Production of natural artisan olive oil soaps made by hand. Solid and liquid soaps with 95% of fresh extra virgin olive oil and adding fragrances, essential oils adn earth powders from Sicily. Products are made in Sicily. We also produce natural body care products, like body, hair and massage oils, lip and skin balms, skin tonics, creams.
80937
Medicinal & aromatic plants
Other
Portugal
Other medicinal & aromatic plants
2018-12-10
2015-04-08

Description

: Our production is Organic (EU BIO) and permaculture based. If you are interested in any of the following herbs, let us know the procedure to be able to provide:
Calendula officinalis
Catnip Nepeta cataria
Cornflower Centaurea cyanus
Dill Anethum graveolens
Feverfew Tanacetum parthenium
Lemon Balm Melissa officinalis
Lemon Verbena Aloysia triphylla
Nettle Root Urtica dioica
Sheeps Sorrel Rumex acetosella
French Tarragon Artemisia ranunculus
Wild Lettuce Lactuca virosa
Yellow dock Rumex crispus
Valerian Valeriana officinalis

Thank you
80656
Oils for cooking & dressing
Other
Cyprus
Olive
2018-12-10
2015-03-26

Description

: Olive Oil extra vergin, Kalamta (P.D.O.), variety Koroneiki, single farm product (S.&.E. Kotrotsis)
80657
Fruit & vegetables
Other
Cyprus
Fresh vegetables
2017-04-15
2015-03-26

Description

: Mini-Cucumbers, Cucumbers, Sweet peppers (red & green, Tomatoes, Cherry-Tomatoes, Date-Tomatoes, Melons (Galia, Charantais, Watermelons)
80658
Fruit & vegetables
Other
Cyprus
Citrus fruits
2018-12-10
2015-03-26

Description

: Lemons, Clementines, Mandarins, Oranges
71233
Drinks
Other
Hungary
Plant base drinks (herb teas, concentrates, elixirs)
2018-10-01
2015-03-24

Description

: Variety of herbal tea mixtures, packed and labeled in accordance with clent`s requests on "Private label" basis.

Packages of 40 gr, 30 gr or 20 gr:

crushed or cut

or
whole, banded in bunches
80638
Fruit & vegetables
Other
France
Fresh fruit
2018-12-10
2015-03-24

Description

: Fraises, framboises, physalis, melons, pastèques

Dans 4 ans 2019 : pêches, prunes, kakis, poires, pommes.