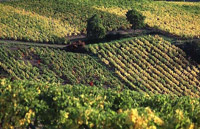 Search for products in the Directory
You may perform a search by country, by activity (i.e.: producer, manufacturer...), by category (i.e.: animal food, cereal, fruits and vegetables…), or by product (i.e.: alcoholic or non-alcoholic beverages, bovine products, ovine products…).

The symbol "*" selects the whole of the possible choice for a search criterion. A minimum criterion is necessary to carry out a research.