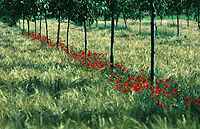 The Greentrade Directory
To view the companies that are listed in the directory: simply click on the product family you are searching.

Only certified companies have been selected. Nevertheless, Greentrade.net does not guarantee certifications' validity date when they are viewed. It is the user's responsibility to be protected with all guarantees inherent to classical commerce.