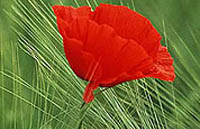 Produits cosmétiques bio
Offres de vente
Pour identifier la société, cliquer sur le numéro de l'offre
Offre N°
Catégorie
Certification
Origine
Produit
Validité de l'offre
Date de l'offre
86186
Produits cosmétiques
Other
Etats-Unis
Soins du corps
2018-12-31
2016-05-19

Description

: Wide range of Organic Skin/Hair and Bodycare

Naprodis is a company based in San Diego California. Founded in 2000 By Dr. Paul F. Petit. Naprodis is a Contract Manufacturer specialized in natural cosmetic products and natural remedies. Dr. Paul F. Petit was a former family care physician in France, specializing in Naturopathy. All of his life he has been involved in natural health care -- as a physician himself, caring for patients in a family practice in France. Dr. Petit is also a Chiropractic Doctor, Clinical Psychologist and the only Pelotherapist that we know of in the United States. In 2000 he founded Naprodis to offer his services to customers with a strong will to create and develop exceptional products and brands. To formulate any product Dr. Petit is committed to using only the finest natural and organic ingredients and essential oils that he has sourced from all over the world. These sources go back as far as 40 years ago, when his father, a pioneer of natural health care, first started to locate the suppliers of raw materials for ingredients. All of our products are hand-made and Dr. Petit develops, formulates and creates every product himself, giving the assurance that the products he manufactures are effective, safe and of the highest quality
66136
Produits cosmétiques
Other
Canada
autres Produits cosmétiques
2018-03-27
2016-04-25

Description

: Fabriquant de base neutre
gel, crème, bain moussant, conditionneur ect
85671
Produits cosmétiques
Other
France
autres Produits cosmétiques
2019-02-02
2016-04-06

Description

: This exceptional, complete anti-aging cream is your best ally to recover a youthfull and radiant skin. The Shea Butter protects the skin against dryness and external aggressions. The vegetal oils of Sesame, Argan and Jojoba, thanks to their moisturising and emollient properties, leave the skin supple and smooth again. Enriched in Centella Asiatica stem cells, this MUST-HAVE care has been carefully calibrated for adressing the complex needs of mature skins : wrinkles and lines seem to vanish, the face appears firmer and plumped and the complexion looks brighter
78863
Produits cosmétiques
Other
Maroc
autres Produits cosmétiques
2017-12-31
2016-03-16

Description

: we can offer bio Argan oil for cosmetic use, directly from Moroccan women cooperatives located in in Tamanar city,Essaouira region, southwestern Morocco, which is the main area in which the argan tree (argania spinosa) is cultivated.
The product has 2 years of shelf life and is produced fresh for each order. No stock is kept just to offer a fresh product.
Labels and outerboxes can be printed according to your specifications, in any languages. Lead time is usually 2 weeks.
Each production lot is certified by the Moroccan Export Coordination and Certification Authority who issue
the authorization to export the product and certify its organic origin.
Standard sizes are 50ml and 100ml plastic bottles with pump, but any size and material can be provided on demand.
75232
Produits cosmétiques
Other
Italie
autres Produits cosmétiques
2018-02-10
2016-02-18

Description

: THE NATURAL BASE
Bioearth solar products are formulated with natural bases made with vegetable ingredients and organic oils. No aggressive preservatives (e.g. Parabens), chemical emulsifi ers (PEGPPG), dyes, perfumes, petroleum derivatives are used. The products are rich in vegetable oils, plant extracts with antifree radical action.

Bioearth has decided NOT to use any petrochemical solvents (PEG/PPG and propylene glycol) in its products. In particular, the Bioearth Sun line is formulated without propylene glycol because, in addition to being of petrochemical origin, it is reasonable to suspect that it may facilitate the absorption of the products at skin level.
73071
Produits cosmétiques
Ecocert
Pologne
Soins du corps
2017-02-10
2016-01-27

Description

: Cosmetics with Shea Butter such as: hand cream, face cream, foot cream, clear Shea butter, face mask
84175
Produits cosmétiques
Other
Syria
Soins du corps
2018-07-07
2016-01-13

Description

: La arcilla blanca o caolín es rica en alúmina, reconocida para sus virtudes cicatrizantes.

Tiene propiedades cubrientes y esta la arcilla la más hidratada.



***certificado por Ecocert Greenlife según el estándar COSMOS.
63091
Produits cosmétiques
Ecocert
Espagne
Soins du corps
2018-12-20
2016-01-13

Description

: Estimado profesional:
Fabricamos y comercializamos el prestigioso jabón de Aleppo . También fabricamos su firma si así lo desea Las condiciones son mínimas.
Vendemos directamente de fábrica,
El jabón de Aleppo por su peculiaridad no se puede fabricar en otros sitios que no sea en Aleppo.
Además del jabón de Aleppo importamos otros productos naturales Certificados Bio por Ecocert o con ficha técnica y de seguridad como: aceite de Argan. Aceite de Nigella Sativa, Manteca de Karité, arcilla Roja, Barros, Sales y agua del Mar Muerto. Piedra de Alumbre en distintos formatos (piedra, polvo y pulverizable) Agua de rosas de Damasco, agua de Azahar..
También contamos con productos naturales elaborados: Cera depilatoria al azúcar, Leche corporal de aceite de Sésamo y Manzanilla, Jabón Negro de Hamman , Champú y Gel para distintos tipo de cabellos
Otros productos de nuestra firmas son: Guantes de Lufa, y Hammam (para aplicación del jabón negro) Correa de Lufa y cepillos corporales
Nuestras materias Primas las pueden solicitar por : Kg o Litros ideales para centros de belleza, Spa o profesionales del sector que deseen formular sus propias cremas y productos,
64897
Produits cosmétiques
Ecocert
France
Soins du corps
2018-11-11
2016-01-13

Description

: La gama de NAJEL «para el cuerpo y la cara» se completa con:
El leche corporal de 200ml fabricada con manzanilla y aceite de sésamo. Aplicado a la piel, después de la ducha calma la irritación, suaziva y alisa el piel.
El jabón negro de Hammam es un producto BIO, un exfoliante potente que elimina las toxinas y estimula la regeneración celular activa. proporciona diversos beneficios, además de limpiar y suazivar la piel.
Su composición es de una riqueza excepcional,
insaponificables, vitaminas (A, D, E, F) y látex.
La manteca de karité ayuda a obtener una mejor elasticidad de la piel, la hidratación de las capas
superiores y la protegen contra el viento, el frío y el sol.
El agua de rosas de Damasco limpia, hidrata y lucha contra el envejecimiento de la piel, calmando el enrojecimiento y la irritación. Su dulce fragancia le
84174
Produits cosmétiques
Other
Portugal
Soins du corps
2018-02-02
2016-01-13

Description

: Our product is freeze-dried jenny milk from Azores, 100% natural with certification BIO. It is derived from the milking of our jennies (Equus asinus) twice a day. We fed our jennies with green pasture grass, and a daily supplement of about 200 grams of oat to each animal. Due to the proximity of our pasteurs with Atlantic ocean, we can get a milk with a unmatched quantity of polyunsaturated fatty acids such as ?-Linolenic Acid (omega 3).
84173
Produits cosmétiques
Other
France
Soins du corps
2018-02-02
2016-01-13

Description

: Nature et Stratégie Group
30 years of excellence
Three businesses : private label manufacturer of organic hygiene products, distribution in organic stores, and home party selling.
57106
Produits cosmétiques
Other
Australie
Soins du corps
2018-02-23
2016-01-11

Description

: Anti-Ageing Serum ...liquid gold, need we say more? this precious formula blended with precious organic oils and high potency vitamin serum provides a concentrated lift for the skin
69731
Produits cosmétiques
Other
Australie
Soins du corps
2018-12-10
2016-01-11

Description

: Organic Anti-Ageing Serum ...liquid gold, need we say more? this precious formula blended with precious organic oils and high potency vitamin serum provides a concentrated lift for the skin
82035
Produits cosmétiques
Other
Maroc
Soins du corps
2018-02-02
2015-07-15

Description

: Produits cosmétique bio a base d'huile d'argan bio et huile de figue de barbarie bio.
82033
Produits cosmétiques
Other
Maroc
Soins du corps
2018-02-02
2015-07-15

Description

: huile d'argan cosmétique bio, Certifié par ECOCERT NOP, AB et USDA.