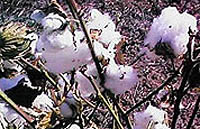 Textile bio
Offres de vente
Pour identifier la société, cliquer sur le numéro de l'offre
Offre N°
Catégorie
Certification
Origine
Produit
Validité de l'offre
Date de l'offre
55831
Textile
Control Union
Turquie
Tissus
2020-07-30
2018-02-22

Description

: GOTS CERTIFIED FABRICS(KNITTED, WOVEN AND DENIM)

Piletex is a supplier of organic textile products. We provide complete full package Private Label manufacturing for your requirements of children's, womens, mens knit and woven apparels as well as towels, robes and raw/finished fabrics made of 100% certified organic cotton. Piletex UK office is in Sittingbourne, Kent.

We work with the manufacturers in Turkey who are certified by Control Union Certifications according to Global Organic Textile Standartds (GOTS) We have an office in Turkey for sourcing and to keep the whole production process under our control.
43961
Textile
Other
Inde
autres Textile
2020-03-20
2018-02-22

Description

: "AURA HERBAL WEAR" is a GOTS (GLOBAL ORGANIC TEXTILE STANDARD) certified integrated textile unit located at Ahmedabad, India exporting to major markets of USA and European countries. Our major strength lies into ORGANIC TEXTILE & HERBAL DYEING. Our product range starts with organic and herbal dyed yarns; fabrics (woven/knits) and then we deal into different made ups as well from ready made man/woman/children garments to home textile, towels and spa utility textile etc.

We work on custom orders as well.
49725
Textile
Control Union
Inde
Tissus
2020-01-31
2018-02-22

Description

: 100% Orgainc cotton, Herbal Dyed Fabrics, are most natural & Eco Friendly fabrics ever manufactured. The colourof the fabric and yarn is developed from rare mediticinally rich herbs like Myrrobalam, Turmeric, Indigo, Madder, Onion Skin, Heena, Sandalwood, Apple, Tea, neem and Amaltas etc. and is machine dyed at our works. Most of the fabrics are woven on handlooms. They absorb moisture readly and are smooth, lustrous and light weight. Have immense natural beauty with rich medicinal value for our skin and body. All garments are dyed , designed and stitched at our works under our strick supervision.
49727
Textile
Control Union
Inde
autres Textile
2020-02-01
2018-02-22

Description

: 100% Orgainc Cotton Herbal Dyed Bed Linen available in SUN WHITE & ECRU.
49728
Textile
Control Union
Inde
autres Textile
2019-02-02
2018-02-22

Description

: 100% Orgainc Cotton Herbal Dye Towels available in 11 colors. Heavy Discount's available on them.
49729
Textile
Other
Inde
autres Textile
2019-01-01
2018-02-22

Description

: 100% Orgainc Herbal dyed packaging solutions, bags, conference bags, Tote bags, shoping Bags, school Bags, Orgainc Paper Bags etc.
49730
Textile
Control Union
Inde
autres Textile
2019-01-01
2018-02-22

Description

: 100% Orgainc Cotton Herbal Dyed plain T-Shirt @ USD 10/pc ex fty.
66625
Textile
Other
Canada
Tissus
2019-10-26
2018-01-10

Description

: Patchwork Madras, organic cotton fabric, madras plaids, and more.

Fabrics for Fashion Designers /Quilting /Dressmakers / Sewing / Interior Design, such as quilting cottons, silk, cotton prints, fleece, bamboo fabric, suiting & shirting fabric, seersucker, and all fabric for apparel / clothing, quilting, crafts, handbags / totebags, and all retail, wholesale and custom-manufactured fabrics, textiles, garments, belts, accessories, table mats, cushion covers and bed-spreads.
93728
Textile
Other
France
Habillement
2020-10-10
2017-11-28

Description

: Organic clothes for babies
62169
Textile
Other
Chine
Habillement
2019-12-01
2017-11-17

Description

: we have our organic cotton farm in Xinjiang.
93287
Textile
Other
Etats-Unis
autres Textile
2019-01-01
2017-11-06

Description

: OmniPrint International is one of the leading DTG manufacturers in the world. We offer solutions for companies of all sizes. Founded in 2003 with the goal to create a cost-effective solution for full color garment printing, we are now in our 10th year of business. Our products include patented features, such as our 'Wet Cap' system. As we continue to grow, we strive to continue our personable, humble approach. Our clients satisfaction is our top priority.
87995
Textile
Other
Turquie
Habillement
2019-01-01
2017-11-06

Description

: Vétéments bébé filles et garçons de 0 à 2 ans.
Body, kimono, tshirt, harem pants/shalwar, pantalons.
Cértifié par GOTS CU 810635, 100% organique cotton Turque en meilleur qualité.
Créations semi-folkloriques, couleures netres sans déssins.
Blanc, gris mélange, rouge, et Tshirt et shalwar Noir
74846
Textile
Other
Inde
autres Textile
2018-01-01
2017-10-04

Description

: Cotton seed cakes that are the solid matter that remains once oil has been extracted and pressed from cottonseeds by using "Oil Expellers Machines". The solid chunks are further processed for free flowing granules. The Cottonseed meal is widely used in the industry for feeding cattle.


Cottonseed Products:

• Cottonseeds (fuzzy)
• Cottonseed Cake/Meal
92443
Textile
Other
Inde
autres Textile
2019-10-10
2017-09-19

Description

: Based in India, we are a GOTS and Fair-trade certified manufacturer of organic cotton apparel and accessories. Our factories are SEDEX SMETA 4 Pillar compliant.

We have worked with several brands across multiple countries in Europe (Germany, UK, France, Czech Republic); Canada and US as a specialized supplier of :
1.Bags

At Deeps, we consistently try to align ourselves to our clients' needs and core values. Further, our capability is distinguished by our following key performance indicators:

1. We produce a wide variety of knit fabric products manufactured at scale to meet specialty requirements of our clients ranging from organic cotton variants to viscose, modal, pima cotton, knit denim etc.
2. We also offer our clients the flexibility with respect to smaller volumes.
3. We have the capacity to undertake urgent manufacturing requirements.
91910
Textile
Other
Turquie
autres Textile
0000-00-00
2017-07-26

Description

: we are a Producer in Turkey/Izmir specialised also in Gots certified Goods.

Our Company has three departments for each type of garment and fabric. so we are able to manage lots of styles.

one department is specialized for woven fabrics, one departement is specialized for knitted fabrics and one department is specialized for denim fabrics.

Each department has it`s own staff. But they can collaborate for special styles with fabric quality mixes to avoid problems.